'The Witcher' on Netflix takes place in a magical and monster-filled realm. Ciri of Cintra, Yennefer of Vengerberg, and Geralt of Rivia are the main characters in the narrative. One of the most formidable sorceresses in the world, Yennefer is renowned for her cruelty and self-centeredness. But as she grows close to Geralt and Ciri, she discovers the beginnings of the family she had been seeking for so long. She helps Ciri in the third season refine her magical abilities while defending the young woman from several foes on the Continent.
Yennefer is a formidable opponent, and her allure and attractiveness set her apart. Her purple eyes are one of the most stunning features. Nobody else in the show had eyes like these. Does this imply that Yennefer is unique in some way? What causes her purple eyes? Let's investigate.
Why Does Yennefer Have Purple Eyes?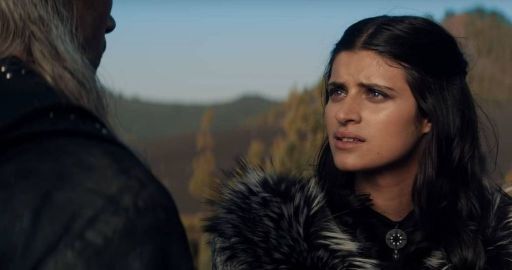 The film "The Witcher" is based on the Andrzej Sapkowski book series of the same name. Particularly when it comes to how the characters are presented, the Netflix series stays true to the original material. One of the key identifiers of Yennefer's personality has come from Sapkowski's description of her eyes in the books, which were described as purple or violet. The series consistently uses the same eye colour because of this.
While there is a cause for Geralt's yellow eyes, Yennefer's purple eyes haven't been given a given explanation. This might serve as a means of differentiating her from other characters, particularly the sorceresses and magicians. It can also be a sign of her elven heritage. There is no set rule, nevertheless, that elves must have purple eyes. In actuality, there isn't an elf with purple eyes in the programme. As a result, only Yennefer has the particular eye colour. She is aware of its importance and how it sets her apart from other players in her league. She wishes for her eyes to stay the same because of this when she undergoes the gruelling change that makes her beautiful and powerful but prevents her from being able to conceive children.
What is the Color of Anya Chalotra's Eyes?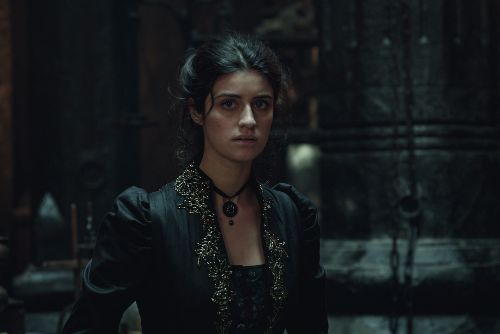 Actress Anya Chalotra has brown eyes, whilst Yennefer has gorgeous purple eyes. 'The Witcher's' colour change is a result of both contacts and CGI. In order to maintain consistency with the characters' eye colours in the books on which the series is based, Henry Cavill, who plays a character with yellow eyes, and Freya Allan, who plays a character with green eyes, both wore lenses for the entire episode. Chalotra also turned to contacts, but she had to give them up because of all the issues they caused.
Chalotra said that she had a terrible experience with the contacts and that it was difficult for her to use them since they interfered with her vision. She frequently had trouble seeing the actor who was in front of her, which made it challenging to immerse herself in the action. Chalotra had to portray Yennefer's emotions via her eyes because Yennefer has a terrifying trip in the first season. She didn't have to cry, but the glasses made it challenging to convey the sorrow and pain that Yennefer experiences.
Contacts were not for Chalotra, it became evident after a while. However, the fact that Yennefer's characters all had purple eyes was indispensible. Therefore, the show's creator chose to employ CGI. In post-production, Chalotra's brown eyes were changed to purple. The colour looks striking, and Chalotra was able to act without anything getting in the way of her performance, which worked out well for the presentation.
Our Team DCS includes 5 different writers proficient in English and research based Content Writing. We allow them and encourage them to follow the Entertainment news all day long. Our posts, listicles and even the exclusives are a result of their hard work.