The Netflix South Korean fantasy romance series "Destined With You" centres on an odd couple who frequently argue over minor issues. After a twist of fate brings them together, Jang Shin-yu, a hotshot lawyer from an affluent family, and Lee Hong-jo, a public worker with a lonely life, meet paths. Soon after, Shin-yu discovers a mysterious book of spells and realises that Hong-jo, who has the power to bring those spells to life, might well hold the key to breaking his fatal generational curse. In episode 4, Shin-yu and Hong-jo address the fallout from Shin-yu's plunge into a desperate love for Hong-jo after the latter mistakenly puts his love spell on him. The episode takes the two on a fun excursion and yields important insights. Here is all the information you require regarding the same! Spoilers follow!
Destined With You Episode 4 Recap
Picking up immediately where the previous episode left off, Shin-yu admits his interest to Hong-jo and explains how he unintentionally drank some water that had been laced with Jae-kyung's love potion. Given their fractious relationship and the ongoing mystery surrounding the spellbook, Hong-jo is hesitant to think Shin-yu could like her. In addition, Hong-jo still pines after Jae-kyung despite his polite rejection because of her affections for him.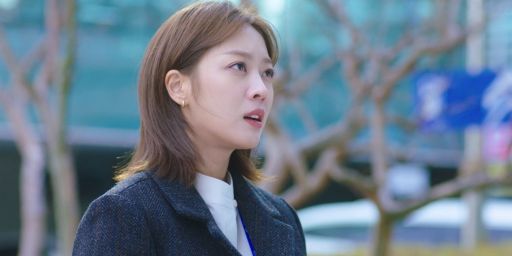 Hong-jo had learned Jae-kyung's little self-deprecating justification for not returning her feelings during their prior supper together. Jae-kyung, who has a tense connection with his family, thinks Hong-jo should date someone better than him and finds it strange that Hong-jo even likes him. Hong-jo consequently ponders whether his prospective feelings for her contributed to the rejection.
In the days that follow, Shin-yu makes an effort to win Hong-jo's love by consistently being kind to her and looking for opportunities to be with her. However, Shin-yu alternates between falling over Hong-jo and pleading with her to break the spell because he is aware that his feelings are just a result of a love spell gone wrong. The hot-and-cold Shin-yu gives in to his heart's wants despite being annoyed by it, creating a complex but delightfully amusing relationship for the two.
At the same time, Shin-yu begins to have more and more mysterious dreams about couples shrouded in mystery from a bygone era, until he finally realises that the girl in his visions is Hong-jo from when she was younger. Eventually, Hong-jo can no longer handle Shin-yu's seductive attention. As a result, she makes the decision to go to Eun-wol, the Shaman who gave the two the intriguing spellbook, in order to discover a solution.
Eun-wol gives the two separate fortune-telling sessions before giving Hong-jo the solution to her and Shin-yu's predicament. But Hong-jo is still hesitant to tell Shin-yu the solution. Meanwhile, Hong-jo finds out that Jae-kyung is the purportedly attractive downstairs renter her landlady had hinted at a few days prior. Shin-yu is both in need of a remedy for the love potion as a result of his recent separation with his longtime lover Na-yeon and the prospect that he could actually fall in love with Hong-jo.
Destined With You Ending: How Can Shin-yu's Spell Be Broken?
The majority of this episode's plot revolves around Shin-yu's conflicting emotions—both bewitchment and annoyance—for Hong-jo. Previously, Shin-yu's only confusion was caused by his unexpected, strong attraction to Hong-jo. He constantly notices that he is taking care of Hong-jo, who he has recently discovered to be charming. The same has a detrimental effect on his life, particularly his current friendship with Na-yeon. Even though additional factors ultimately lead to their breakup, Shin-yu finds it irritating that he can't feel sorry over the end of a two-year romance.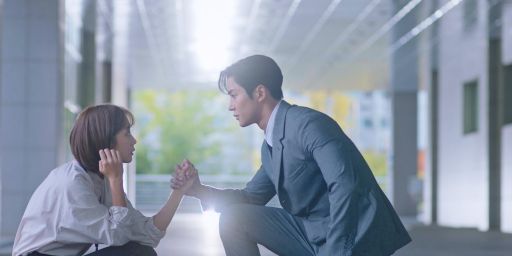 In spite of Hong-jo's complaints, Shin-yu continues to bug her about finding a cure for her love spell. Even though Eun-wol reveals to the woman a top-secret knowledge regarding casting the spell back, Hong-jo obstinately refuses to tell Shin-yu about it. The same raises several hypotheses from Shin-yu, who believes the spellbreaker must originate from various intimate acts.
After much nagging on Shin-yu's part, Hong-jo finally gives him a hint. Although he spends a lot of time trying to figure it out, the latter doesn't figure it out until he ends up travelling with Hong-jo to the beach without his will. Hong-jo remembers her father, who perished at sea, by pouring out a drink in his honour at the beach. As a result, Shin-yu sees a unique instance of weakness and discovers the solution to his latest ailment.
They declare that "their destinies cannot be severed" and that they must accept it as they look at each other from opposite sides of the coastline. The same implies that Shin-yu and Hong-jo's only option right now is through. In order for Hong-jo to accept her growing attraction to Shin-yu, both Shin-yu and Hong-jo must acknowledge their current feelings for one another.
Accepting their fates may have a deeper significance given Shin-yu's persistent visions about Hong-jo and a child who is probably him. According to Shin-yu, his visions were most likely from the Joseon era, which is also when Shaman Aeng-cho, the original owner of the spellbook, was born. Shin-yu's recurrent dreams and the fact that Hong-jo is the legitimate heir to Aeng-cho's spells are inextricably linked.
The accidental effect of the love spell on Shin-yu can therefore be inferred to not have been an accident in the first place. Maybe a lucky coincidence brought together former lovers from a different era. The dramatic change in plotlines caused by the monumental news gives their turbulent romance greater depth. In the same way, Hong-jo learned from her own studies that Aeng-cho had stated that the caster could only break a spell at great personal cost and so invite tragedy.
As we say goodbye to this episode, it promises more difficulties for Hong-jo's personal life as she struggles with her affections for her former coworker and neighbour Jae-kyung and a relationship she feels is destined for Shin-yu. Shin-yu also runs the very real risk of falling in love with Hong-jo if he accepts his fate with her in order to break the spell, which would further complicate his life.
Our Team DCS includes 5 different writers proficient in English and research based Content Writing. We allow them and encourage them to follow the Entertainment news all day long. Our posts, listicles and even the exclusives are a result of their hard work.