When Dianne Wilkerson became the first African American woman elected to the Massachusetts Senate in 1993, she created history. Years later, however, after rumours that Dianne had accepted bribes surfaced, the FBI learned of a corruption scandal. 'FBI True: The Corrupt Senator' by Paramount+ details the public corruption charges' investigation and shows how Dianne was eventually brought to justice. Let's investigate the incident's specifics and learn Dianne's current whereabouts, shall we?
Who Is Dianne Wilkerson?
Dianne Wilkerson, who is originally from Pine Bluff, Arkansas, attended Springfield's High School of Commerce before earning a bachelor's degree in public administration from the American International College. Later, with the intention of becoming a civil rights attorney, she even went on to obtain a Doctor of Law degree from Boston College Law School. Dianne set her sights on a position in the Massachusetts Senate when she was a practising attorney, and in 1993 she became the first African American woman to be elected to the chamber. People were unaware that there would shortly be criminal charges, nevertheless.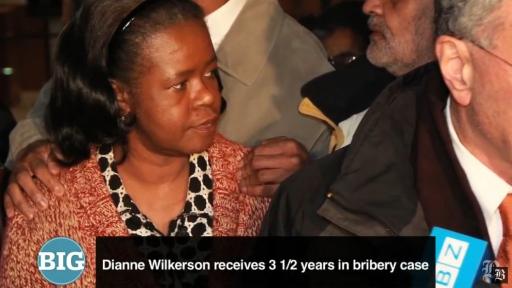 As a side note, Dianne has a long history with law enforcement as she was first found guilty of federal tax evasion in 1997 and later given a home arrest sentence. She has faced various allegations throughout her tenure as a US state senator, ranging from a $1,000 punishment from the State Ethics Commission for failing to disclose a bank she lobbied for while serving as a legislator to a number of undisclosed contributions totaling $27,000. Additionally, Dianne was charged with lying while under oath in 2005 at a hearing for her nephew Jermaine Berry, who was seeking a retrial. Nevertheless, Dianne managed to avoid further conviction and even established a stell ar reputation in the neighbourhood.
In 2008, a number of rumours surfaced accusing Dianne of taking bribes in exchange for performing her duties as a state senator for the United States. Even worse, the FBI learned of a tape that depicted Dianne taking bribes in the form of cash that she hid inside her clothing. Investigations indicated that Dianne accepted bribes of up to $23,500, although sources stated that in exchange for the money, Dianne gave land to a federal agent and assisted a planned nightclub in obtaining a liquor licence. After gathering sufficient evidence, the FBI eventually detained Dianne on October 28, 2008, and then filed charges against her for bribery, extortion, and corruption.
Where Is Dianne Wilkerson Now?
Dianne Wilkerson entered a not guilty plea to the extortion accusations when she initially appeared in court. Dianne eventually agreed to a plea agreement and admitting to eight counts of attempted extortion after the federal grand jury wouldn't back down and added a conspiracy charge and 23 counts of corruption to the initial chargesheet. The remaining charges were immediately dropped as part of the plea bargain, and Dianne received a 2011 jail term of three years and six months. In contrast, Dianne left the Massachusetts Senate on November 19, 2008, while she was still being investigated. On September 27, 2013, Dianne reportedly left prison and moved to the state of Massachusetts.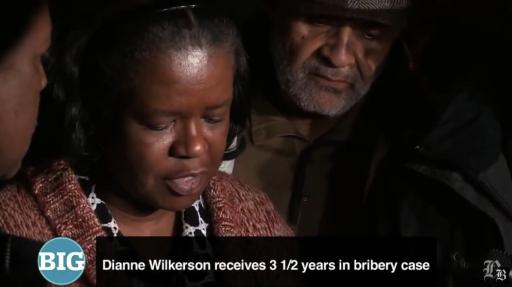 She was also motivated to make amends, and in February 2014, Marty Walsh, the former mayor of Boston, selected her as one of 18 women of colour who were making a difference in the world. Dianne lived a quiet life in the years that followed, but in 2022, she returned to the public eye when she declared her intention to run for the Massachusetts Senate. Oddly enough, Dianne even managed to win over a sizable portion of her community, but she ultimately finished third in the polls with just 21% of the total votes. However, Dianne is currently still in Massachusetts and is anxious to resume her political career.