Fans of teen movies can celebrate because Netflix's Do Revenge is a wonderful new entry into the genre. Two teenage girls at an elite high school decide to work together to fight off their bullies for one another in the dark comedy's central plot.
Do Revenge takes the clichés and plot lines viewers have grown to love and flips them on their heads in the most exciting and shocking manner. It was inspired by other teen films that came before it. Do Revenge's large cast of characters, each of whom operates at a different level on the alignment chart, contributes to its ability to so successfully confound expectations. The characters in Do Revenge are funny, abhorrent, and so endearing that it's difficult not to love them. They range from chaotic evil to chaotic good.
Carissa
When Eleanor alleges that Carissa (Ava Capri) spread a damaging rumour about her, Carissa (Ava Capri) initially appears as one of the antagonists in Do Revenge. Fans immediately despise Carissa until it is proven that neither she nor the rumour were responsible for its propagation.
The only wrongdoing Carissa ever committed was growing marijuana on school grounds, but many fans don't consider that a criminal deserving of scorn. With the fastest redemption arc ever, Carissa transforms from one of the most despised characters to one that fans actually adore. She essentially changed in one scene from being a villain to a friend.
Drea
Even if Drea (Camila Mendes), the queen of imperfect but adored characters, isn't everyone's favourite character in Do Revenge. Fans understand how her privacy was invaded and think that she was justified in seeking to remove Max from power, but they find it more difficult to accept that she was the one who distributed the false information about Eleanor.
Despite the fact that Drea has made some unfortunate decisions in her life, she appears to have learned from them (at least a little). Actually, some of the horrible things she does are overlooked by fans because of her friendship with Eleanor and her capacity to see that being harsh doesn't make her happy.
Eleanor
Fans can't help but root for Eleanor (Maya Hawke), who transforms from an uncomfortable and victimised character to a cunning antagonist. Eleanor's vengeance is legitimate, which helps because the story that was spread about her exposed her sexuality and gave her crush at the time the impression that she was a predator.
Even though Eleanor lies, hits Drea with her car, and threatens to drug Drea's mother, she does quickly express regret for her actions. In the end, she atones for her transgression by directing her wrath toward killing Max rather than Drea. Though she may not be morally upright, one of the most intriguing teen girl characters out there is her evil nature.
Elliot
Jonathan Daviss' character Elliot epitomises the laid-back popular youngster. When fans first see him, he's trying to avoid having to eject someone while floating on a pool float. And he remains there for the entire film.
Elliot loses credibility since he never challenges Max or tells him what to do, but supporters cannot criticise him for being a devoted friend since Max has never wronged them. He is also an unreserved ally and everything Max could have been if he hadn't been so preoccupied with hatching a cunning takeover.
Gabbi
Max's younger sister, Gabby (Talia Ryder), doesn't value popularity the same way Max does. On the first day, she feels a connection with Eleanor and never criticises her for attempting to fit in. When Eleanor truly morphs into a mean girl, she plays the kind of character that isn't hesitant to call someone out on their foolishness.
While Gabbi does nothing wrong for the majority of the film, she loses points for her likeability because she didn't confirm Drea's hunch that Max leaked the footage. She defends her brother instead, despite the fact that she disagrees with his behaviour.
Max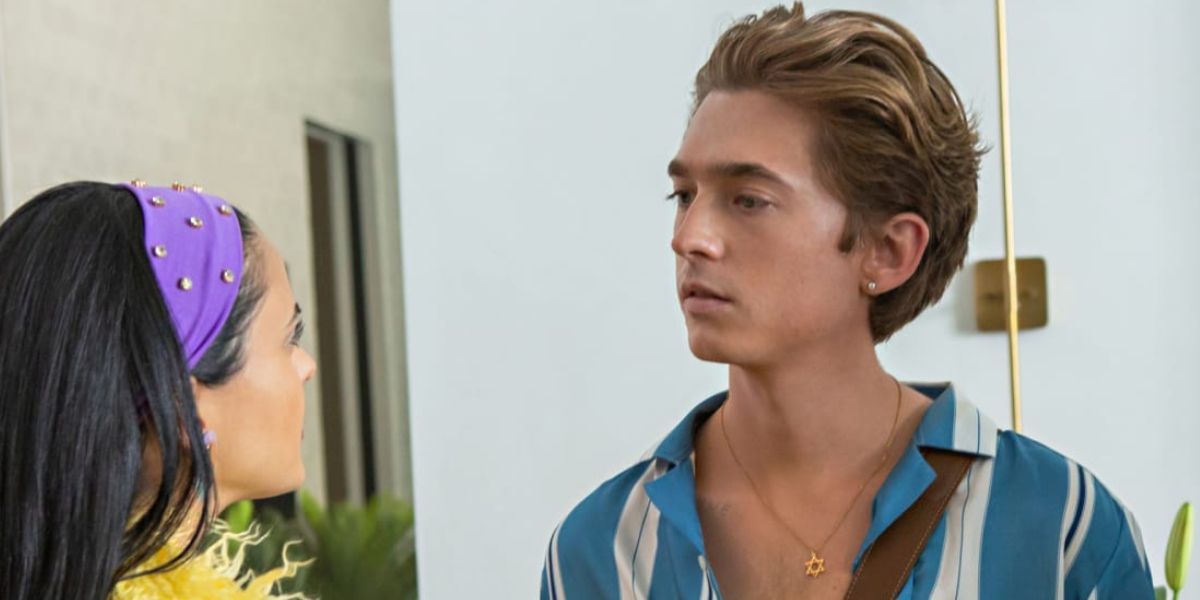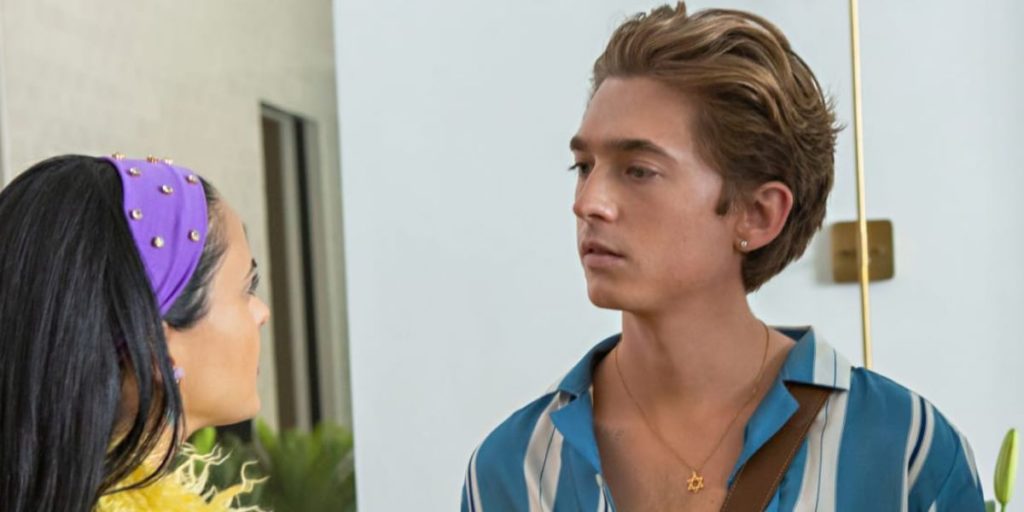 In Do Revenge, Max (Austin Abrams) adopts the trendy cruel boy Gen-Z metamorphosis. He takes great satisfaction in leading the student body and flaunts his pretended wokeness while posing as the victim while, in reality, he's the one who causes mayhem.
He may present himself as a "nice person," but in reality, he is the epitome of a sexist narcissist. In the end, it becomes clear that he did leak the Drea video and that his safety was threatened by her celebrity. Nothing is worse than a bully who is insecure, which is why he was so easily despised by so many of his supporters.
Meghan
Do Revenge may not give Meghan (Paris Berelc) many lines, but she manages to make the most of them. In the wake of the video leak, Meghan, one of the popular girls, picks Max over Drea. And if that weren't awful enough, she uses her position as editor-in-chief of the school magazine to publish a full story on how Drea physically assaulted Max.
Like Max, Meghan is a phoney activist who doesn't actually care about the video leak scandal's true victim. Fans find it quite difficult to support her because she is so willing and able to disparage another lady.
Montana
The modern "stupid girl" cliché is set up for Montana (Maia Reficco), and she does a decent job of it. Montana is the friendliest of all the "mean females" in Do Revenge. She even keeps Drea on her list of close pals on social media and never openly criticises her.
Montana doesn't contribute to the fire's fuel, but she also doesn't put it out either. Fans would have preferred to see Montana stand up for Drea, but she always follows her friends' lead, making her a less popular figure.
Russ
Russ is the only one of all the characters in DoRevenge who essentially acts morally upright the entire time. He is portrayed as Carissa's encouraging and helpful buddy, and he adopts Drea when he notices her in need following the Max fiasco.
He is likeable not only because of his generosity, but also because of his propensity to criticise those around him. He makes numerous attempts to hold Drea responsible, which aids in her development as a person. Not to mention, Russ is a good tweak to the teen movie "bad boy" cliché.
Tara
Although Tara (Alisha Boe) was supposed to be Drea's greatest friend, the moment the video leaked, Tara abandoned Drea in favour of Max. Even worse, she begins dating Max and publicly defends him when it comes to light that he has been having an extramarital affair with her and several other schoolgirls.
The fact that Tara gave Drea the large party at the beginning and even apologised to her toward the conclusion of the movie are two of her redeeming traits, though. As a result, Tara is a morally ambiguous movie character that leaves her supporters unclear of where to place their support.