Documentaries bring us all together. When it comes to documentaries, the essence of actual life that one can derive from assemblages of historical video, images, talking heads, pre-recorded audio, and sequences of physical expedition or ordinary mundane duties is what most viewers gravitate toward. Even when you're seeing something obviously slanted, there's an irrefutable sense of genuineness. Even when the film's main focus is reduced to match a pre-conceived narrative, there's an obvious sense of intimacy, as if you've been granted access to a filmmaker's mind for a brief moment. Great films use images of universal, everyday reality to communicate something tremendously personal, even intimate, by presenting snatches of the real world in a variety of forms. We can now dig deeper into a story than ever before, thanks to the recent explosion of the "docuseries" style.
Netflix boasts a plethora of excellent documentaries on a variety of topics, including true crime, sports, and even filmmaking. We've put together a selection of the greatest documentaries available on Netflix right now.
13th

Ava DuVernay follows up her critically acclaimed film Selma with a harrowing documentary about widespread incarceration of minorities in the aftermath of the 13th Amendment's passage. As the video points out, frequent incarceration of African-Americans and other minorities is caused by more than just persistent cultural bigotry. There's also a monetary motive, and it's excellent business to imprison people. 13th meticulously works through the decades following the 13th amendment's passage to show how the media, the government, and companies targeted black people to create a new type of slavery. It's a film that will enrage, depress, and hopefully inspire you to take action against a system that has harmed our fellow citizens.
American Murder: The Family Next Door

The Netflix original documentary American Murder: The Family Next Door is a heartbreaking, infuriating account of the 2018 Watts family murders that uses social media posts, police recordings, phone messages, and home video footage to relive the events. It investigates the abduction of Shanann Watts and her two children, as well as the horrific events that ensued as her husband was interrogated by authorities about his possible role in her disappearance. The film focuses primarily on the victims, which sets it apart from other true crime documentaries. It exposes the lies that our social media profiles might contain, as well as the toxicity that pervades far too many American relationships.
American Factory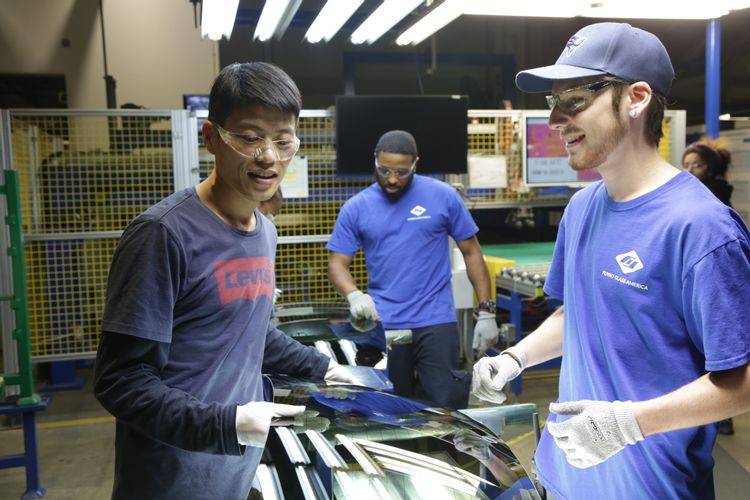 Do you want to feel good about the state of American industry and how skilled workers are treated? Then you should avoid this film. American Factory is an award-winning documentary about a former General Motors plant in Dayton, Ohio that is given new life as a new American glass-making facility for a Chinese billionaire's company, Fuyao. You know how this narrative goes if you've ever worked on a factory floor or been on either side of a picket line.
Higher Ground, a production business founded by President Barack Obama and Debut Lady Michelle Obama and distributed by Netflix, has released its first documentary. But it's first and foremost a Participant Media film, which presented the documentary at the 2019 Sundance Film Festival, winning Best Documentary and attracting Netflix and the Obamas' attention. And, just in case their involvement sways you one way or the other, try to leave your prejudice at the door; American Factory depicts the struggle of talented laborers, whether American or Chinese, as easy victims of the wealthy and powerful, whether American or Chinese. It's also the narrative of the American Dream, and whether or not it's a myth.
There's also a stinger at the end lamenting the eventual demise of the human workforce due to automation, but it's worth remembering that machines are just tools for improving the production pipeline; at the end of the day, it's still a human being, and often a bean-counting, bottom-liner looking to boost their stock portfolio, who makes the decision to replace flesh-and-blood workers.
Abducted in Plain Sight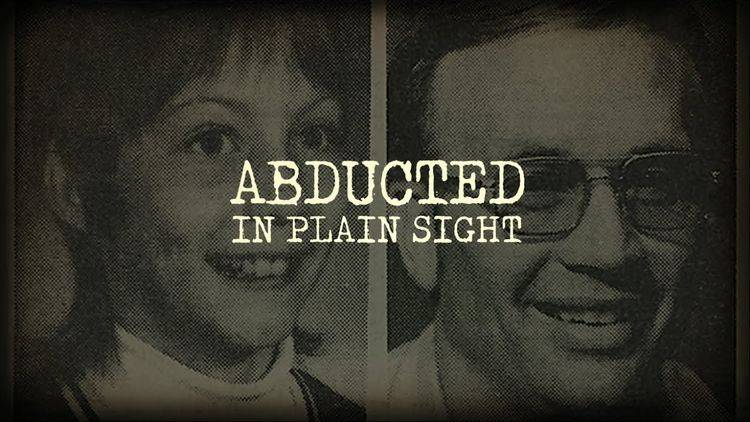 While watching the true crime documentary, the phrases "bonkers," "crazy," and "wild" may spring to mind. The tragic story that develops in Skye Borgman's film, Abducted in Plain Sight, would nullify them all. The story revolves around the Broberg family, whose daughter Jan was kidnapped twice by their next-door neighbor Robert 'B' Berchtold. The facts of the kidnappings are obviously bizarre, but Berchtold's techniques are those of a true monster and predator who tore the Broberg family apart just to get at Jan. Yes, the story's details are shocking, but the entire narrative is considerably more disturbing.
Audrie & Daisy

Audrie & Daisy is a challenging watch, but one that is also necessary—especially in 2018. The documentary tells the lives of two sexually attacked high school students. After the incident, Audrie, 15, was exposed to so much cyberbullying that she committed suicide. Daisy, who was 14 at the time of the assault, hears about Audrie's account and tries to contact her, only to find out that she has already left. The film follows the unfolding of these tragic tragedies, as well as how the institutions designed to safeguard citizens failed both of these victims. While this is a profoundly emotional video, Daisy's bravery inspires optimism, and Cohen and Shenk end the film by focusing on the efforts being done to prevent assault before it occurs.
Athlete A

Athlete A is a must-see for anyone interested in the United States Gymnastics program. The documentary follows journalists' investigation into team doctor Larry Nassar's sexual assault of the young girls he was supposed to be assisting, and includes interviews with both journalists and victims of Nassar's abuse. That would be enough to make Athlete A worthwhile on its own, but the film also delves into the history of the US Gymnastics program, as well as the power structure in place that has not only protected abusers, but also fostered an environment in which repeated abuse – both verbal and physical – is part of these young girls' training. It's an eye-opening documentary that will change your perspective on US gymnastics, especially with the Olympics approaching.
Bob Ross: Happy Accidents, Betrayal & Greed

The first thing to know about the Netflix documentary about Bob Ross is that it does not reveal that he was a nasty guy. However, it reveals the horrific truth about Bob Ross Inc.'s business, as well as what happened after Ross' tragic death. Bob Ross: Happy Accidents, Betrayal & Greed features interviews with Ross' son and best friend, as well as others who knew him, and details how he became a pop culture phenomenon by mistake, as well as his painting philosophy. It also delves into his personal life, revealing the man behind the paintbrush. The main focus of the film, however, is on the financial deals that took advantage of Ross, as well as the aftermath of his death. It's an intriguing picture, especially considering how short it is at only 90 minutes.
Casting JonBenet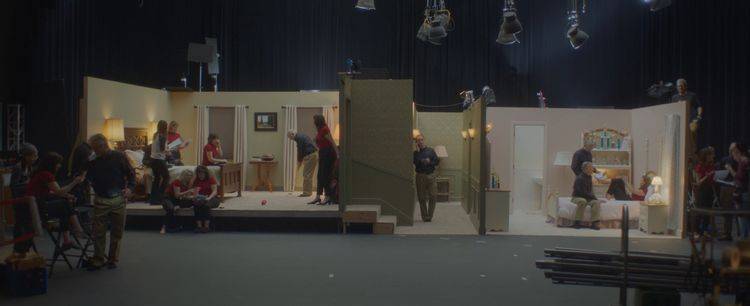 This isn't the documentary you're looking for if you're seeking for a look into the murder of JonBenet Ramsey. Instead, director Kitty Green takes a considerably more intriguing approach to the subject by addressing the secrets we all hide. Green put Colorado-based actors in various "roles" of the real people involved in the case, but rather than attempting to piece the case together, Green has created a film about perspective, obsession, and what we keep hidden behind closed doors. A lesser film would have been exploitative true-crime fare, but Green has created an outstanding, empathic, and insightful film that goes beyond the headlines and resonates even if you've never heard of the case.
Conversations with a Killer: The Ted Bundy Tapes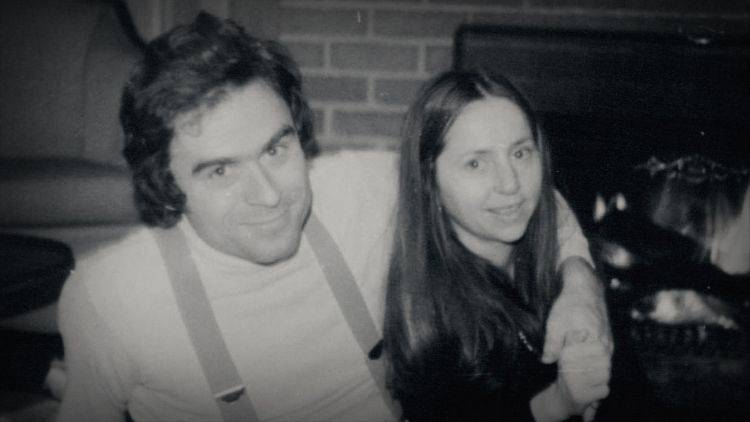 Ted Bundy, the infamous serial murderer, was unique in that he didn't confess to his crimes—which included the murder of at least 30 women—until only days before his execution. As a result, the four-part docuseries Conversations with a Killer: The Ted Bundy Tapes takes inspiration from a series of interviews in which Bundy volunteered to talk in the third person, assessing the type of person who might have committed the murders ascribed to him. The cassettes themselves don't offer much in the way of information, but Berlinger's documentary does. He only interviews people who had direct contact with Bundy and narrates his life and misdeeds, comparing them with the lies Bundy told about himself and his origins. It's a compelling watch that offers Bundy's victims a voice while also explaining how he managed to avoid investigators for so long.
Crip Camp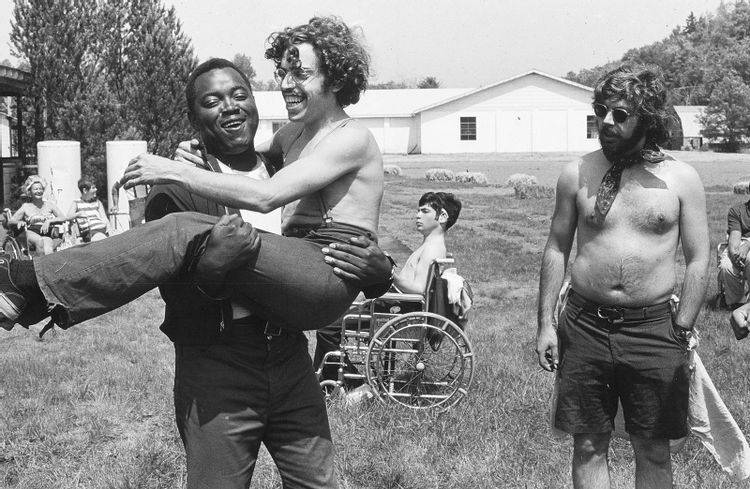 The Oscar-winning American Factory was the first Netflix documentary from executive producers Michelle and Barack Obama, and Crip Camp is just as good, if not better. Many of the people shown in the video spent most of their adult lives battling for basic human rights, with many of them having visited Camp Jened, a camp for disabled people in the 1970s. The film begins with incredible archival footage from the camp, but we then follow the many people we met over the next few decades as they engage in campaigning to enact legislation to make the world more accessible to those with disabilities. It's a war that shouldn't have had to be waged in the first place, and it's both inspiring and maddening to witness how hard these people had to work to make even the smallest change possible.
David Attenborough: A Life on Our Planet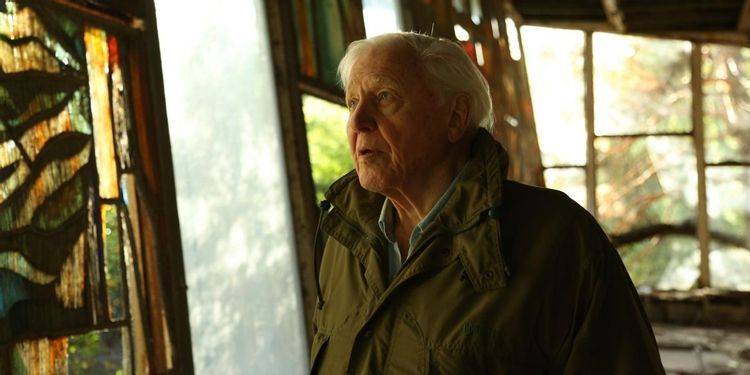 David Attenborough is unquestionably one of the most well-known conservationists. Because of his considerable work on natural history films, presented in his trademark narrating manner, the English natural historian and novelist is nearly a household name. He is so well-liked by the general public and the scientific community that over 20 species have been named after him. In David Attenborough: A Life on Our Planet, he recounts his long career, remarking on how dramatically the world has changed in the 90 years since he was born. Attenborough defines the documentary as his "witness statement," as it incorporates footage from his past work.
He also shows what he feels will happen if mankind continues to mistreat nature in the same way it does now. Without getting into too much detail, it entails the extinction of entire ecosystems as well as significant climate changes, all of which culminate in a mass extinction event. But, as Attenborough points out, this catastrophe can be prevented by taking the steps necessary to undo the damage we've done to the natural world. It's a thought-provoking documentary that's equal parts hopeful and critical. Whether or whether you care about environmental issues, this documentary is an instructive experience that everyone should enjoy.
Five Came Back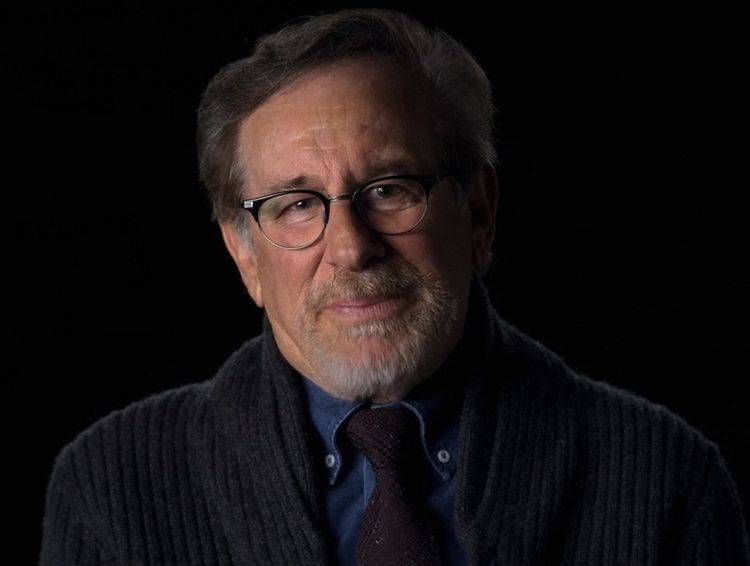 Five Came Back is a three-part docuseries based on author Mark Harris' non-fiction book of the same name, which looks at World War II through the eyes of five filmmakers who contributed to the war effort in various ways: John Ford, William Wyler, John Huston, Frank Capra, and George Stevens. During the war, these legendary Hollywood directors were enlisted to make a variety of movies to raise support, teach troops, and capture harrowing incidents. The docuseries, which includes interviews with people like Steven Spielberg and Guillermo del Toro and is narrated by Meryl Streep, looks at their professions before the war, the types of films they made for the government during the war, and how their work was forever affected by their experiences. It's a must-see for WWII aficionados, and not only is it masterfully designed, but Netflix has made 13 of the documentaries featured in the film available to watch once the movie is finished.
Gaga: Five Foot Two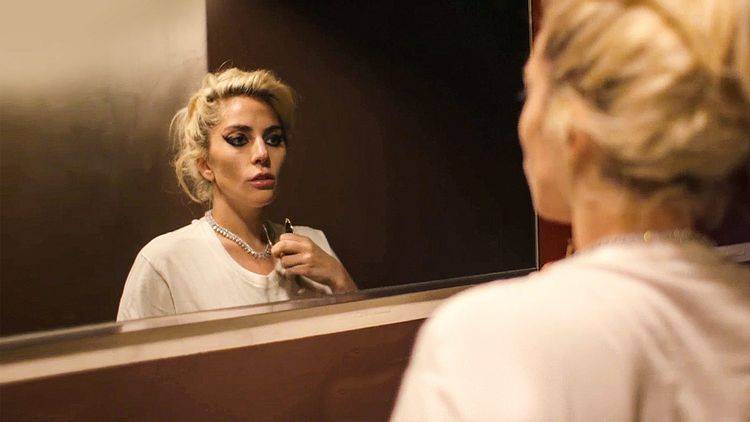 Gaga: Five Foot Two is a good movie if you're looking for a celebrity documentary that goes a little deeper than the surface. The film follows Lady Gaga's life around the time of her album Joanne's development and release, as well as her casting in director/star Bradley Cooper's A Star Is Born and the termination of her engagement with Taylor Kinney. This film is quite personal because Gaga suffers from fibromyalgia and you get a glimpse inside her life as she juggles a lot of things at once, culminating in her Super Bowl halftime show.
High Score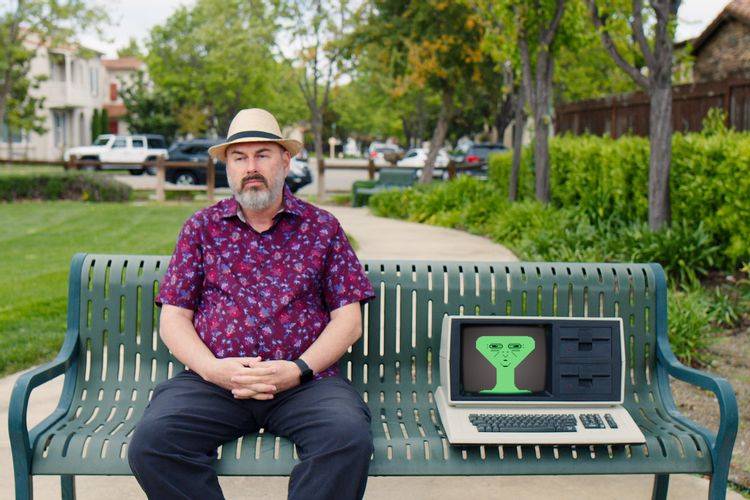 High Score, a six-episode docuseries, is one of Netflix's best documentaries to date. This is an in-depth study into how video games came to be as we know them, as described by the individuals who created them. It starts with a look at the transition from arcade games to home consoles, covering everything from the game-changing debut of the NES to Sega's strategy for taking on Nintendo. This is significantly more in-depth and candid than you may imagine, and by the time you've finished, you'll be clamoring for a second season that goes beyond the N64.
Knock Down the House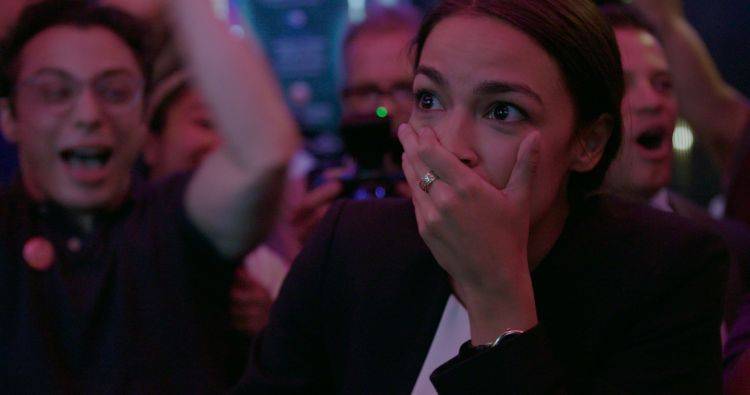 While some may disregard this documentary because its primary character is liberal politician Alexandria Ocasio-Cortez, Rachel Lears' film isn't actually about the right-left divide. Instead, it's about insurgent, grass-roots politicians taking on the power of the establishment. Despite the fact that Ocasio-Cortez' story dominates the film, Lears also devotes time to following other female lawmakers as they fight to win their primary battles. When the film depicts the tough, unglamorous task of campaigning and developing a movement, it is at its best. If you're fed up with politicians that don't care about their voters, Knock Down the House is a powerful rallying cry.
Made You Look: A True Story About Fake Art

Assume you're a well-heeled art collector. You're familiar with well-known names, but can you detect a fake? Probably not at first glance, but that's why you trust dealers and galleries to authenticate artworks. What happens, though, if the gallery is a willing accomplice in the fraud? In the instance of Made You Look: A True Story About Fake Art, the greatest art fraud in history was perpetrated by the well-known and respectable Knoedler & Company. The question is, how much did Knoedler's employees know—were they fooled like their clients, or did they voluntarily look the other way because they had become accomplices in a lucrative scheme? In this gripping con-artist documentary, director Barry Avrich lures us in with minimal stakes for the audience (after all, we're not affluent art collectors or dealers) and high stakes for those involved.
Miss Americana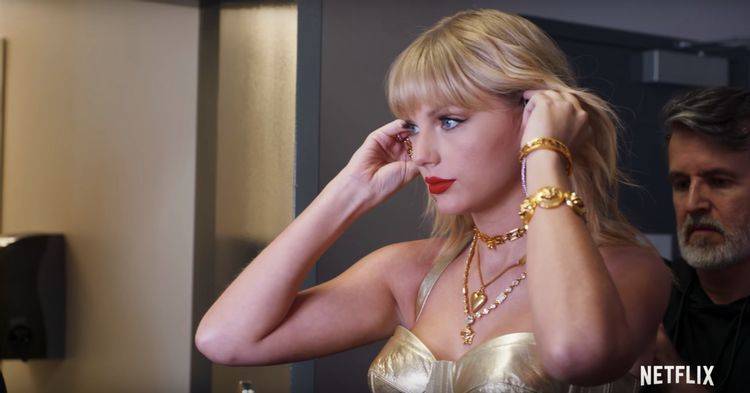 Miss Americana, a Taylor Swift Netflix documentary, isn't your ordinary music documentary. It isn't even truly about Swift's music as much as it is about Swift as a person. It's a film about Swift's long path to learning how to care less about what other people think of her, and how that appears in her feminist awakening and decision to publicly express her political opinion—which we witness in real time. Some will criticize the film for being overly polished, and it's tough to determine how much of a hand Swift had in shaping the documentary's self-image. The film's actual moments of insight, on the other hand, are difficult to overlook, and it's interesting to watch Swift come to terms with who she is as a human being while still being one of the world's most renowned individuals.
Murder Among the Mormons

Murder Among the Mormons, a three-part documentary, is one of the best Netflix original films available right now. The film follows a sequence of historical document discoveries that threaten to upend the Church of Jesus Christ of Latter-day Saints, only for important players to be found dead as a result of bombs. I won't say much more because it's a twisty ride, but the film utilizes current interviews and archival material to convey a riveting story that doesn't feel exploitative. Start with as little knowledge as possible, but if historical records and the Mormon church fascinate you, you'll find this intriguing from start to finish.
Misha and the Wolves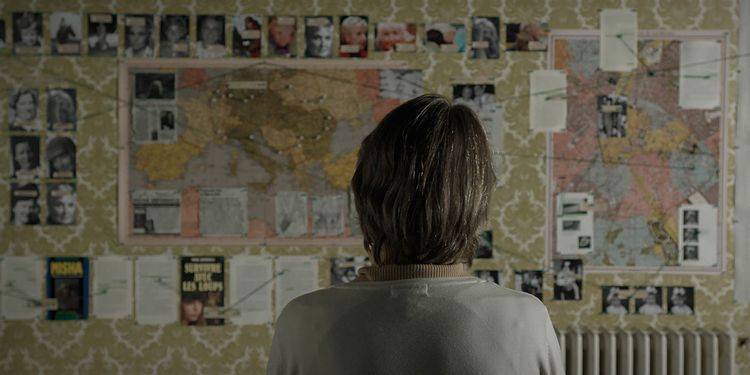 Would you doubt someone who claimed to have survived the Holocaust, even if their narrative was ludicrous? That's the central question of Misha and the Wolves, a fascinating documentary by Sam Hobkinson. Misha Defonseca claims that her parents were kidnapped by the Nazis when she was seven years old, and she ran away to Germany to locate them, joining a pack of wolves along the way. This memoir became a worldwide best-seller, but Misha and her publisher, Jane Daniel, were involved in a legal battle about its credibility. The greater question here isn't just about a strange-but-true story, but about why we seek out uplifting stories at the expense of painful realities that may or may not comfort us.
My Octopus Teacher

Pippa Ehrlich and James Reed's delightful documentary My Octopus Teacher is a must-see for anyone looking for something relaxing, inspiring, and curiously beautiful. Craig Foster, a videographer, goes snorkeling off the coast of South Africa and comes across an octopus. He makes a commitment to interact with the octopus every day and learn everything he can about it. We watch a majestic and startlingly intelligent animal working its way to survival in a perilous kelp forest thanks to their excellent underwater photography. The film never anthropomorphizes or cheapens the aquatic world's complexity, while also never losing sight of its magnificence. My Octopus Teacher will undoubtedly mesmerize you, even if you aren't a big fan of nature films.
Road to Roma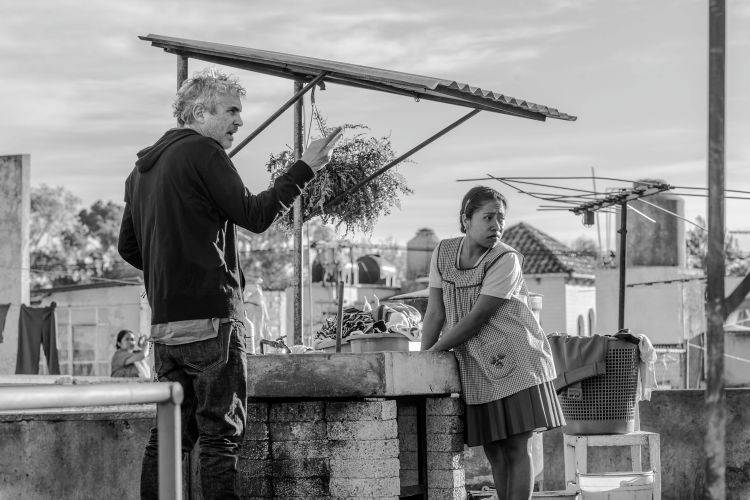 Road to Roma is excellent supplemental viewing if you've already seen Alfonso Cuaron's Oscar-winning Netflix movie Roma. Cuaron's most personal film to date, this feature-length documentary travels behind the scenes as he creates an epically intimate Mexico City-set drama, reliving his own recollections. Cinephiles will enjoy this one.
Sad Hill Unearthed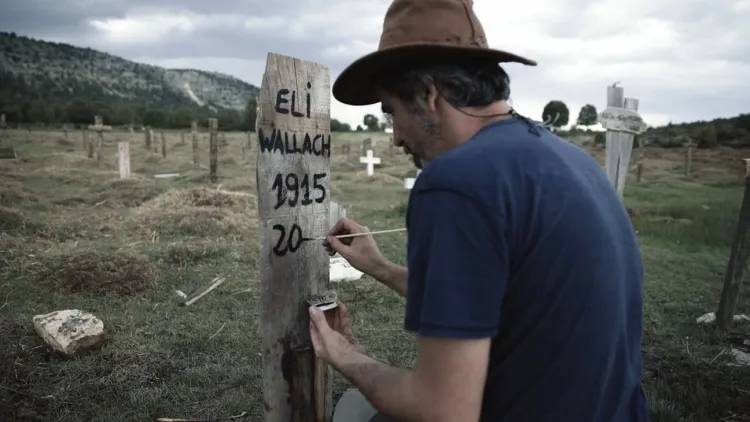 This is a must-see for everyone who enjoys The Terrific, the Bad, and the Ugly, but it's also a good reflection on what it means to be a fan and how we honor the art that has affected our lives. The Sad Hill Cemetery is where Sergio Leone's landmark western's finale takes place, although the cemetery has grown overgrown and no longer resembles the climactic location. A group of fans took it upon themselves to restore the cemetery to its former splendor, creating what can only be regarded as a labor of love in the process. While there are other movies about fandoms, this one, which is based on a single scene from a single film (rather than the complete Man with No Name trilogy), demonstrates how much even a small piece of art can influence our lives.
The Sparks Brothers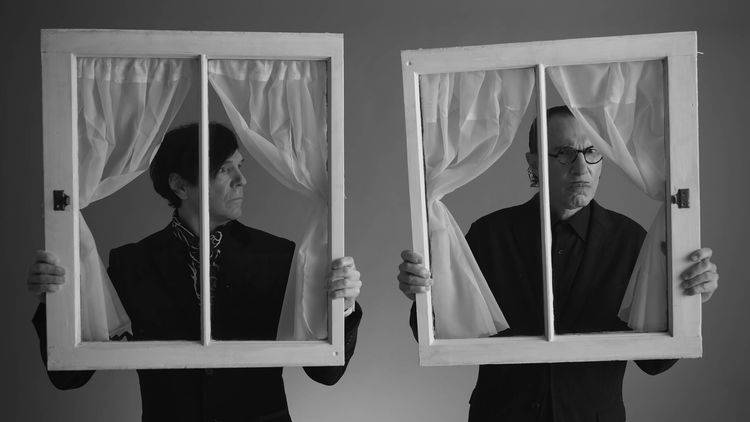 Sparks are your favorite band's favorite band, and yet they've remained largely unknown for the majority of their 50-year career, which comprises 25 albums. The Sparks Brothers, directed by Edgar Wright, is a fantastic look into the full career of Ron and Russell Mael's pop-rock duet. Unlike other music documentaries that try to delve into the personal lives of their subjects, Wright keeps his focus solely on the music (and with the band's vast discography, there's not much room for anything else), and the result is that by the end of the film, you'll love Sparks as much as he does. It's a musical gratitude present.
The Bleeding Edge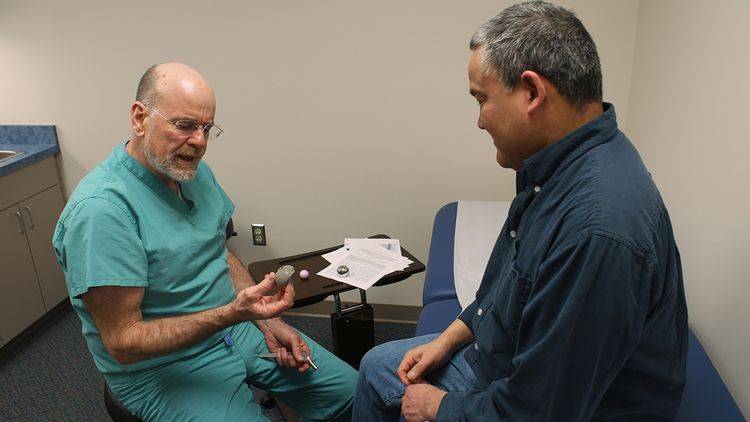 While you may want the most up-to-date technology when purchasing a new cell phone or video game console, you should be more cautious about what you put into your body. The medical device industry is examined in their 2018 documentary by writer-director Kirby Dick and producers Amy Ziering and Amy Herdy, who uncover (surprise) that capitalism has encroached on the regulatory agency that should be supervising the devices that surgeons implant into patients. The Bleeding Edge will change the way you communicate with your doctor the next time you require an invasive surgery, with a great combination of personal experiences and drawing back to analyze the larger issues. While it is unfortunate that patients are being burdened with this burden, at the very least, this documentary provides you with the information you need to avoid some horrifying results.
The Last Dance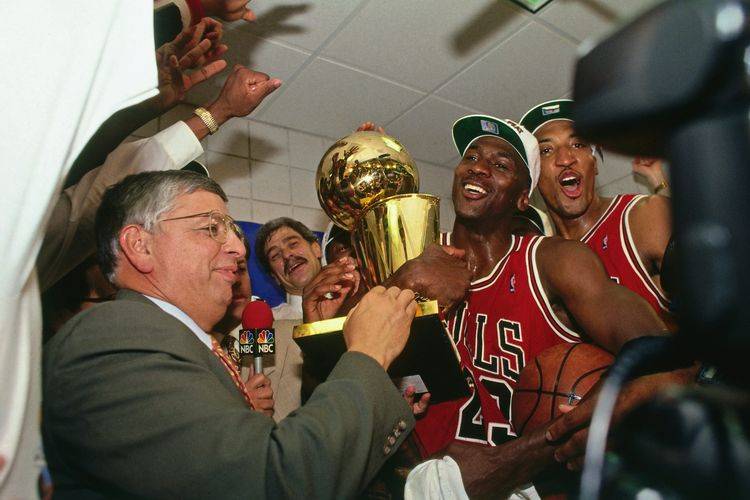 You don't have to be a basketball fan to be completely intrigued and astonished by The Last Dance, a 10-episode docuseries. The story of Michael Jordan's final season with the Chicago Bulls is juxtaposed with the story of his earlier life and career, as well as the lives of Bulls colleagues Scottie Pippen and Dennis Rodman, over the length of ten hours. This back-and-forth keeps things interesting, contextualizing the 1997-98 Bulls season by filling in the gaps from the previous season. Jordan's skill and passion will astound you, but the docuseries also contains some eye-opening and startlingly personal moments from one of the greatest athletes in history. If you grew up watching basketball in the 1990s, you'll find enough to relate to, but even if you don't, The Last Dance is a fascinating portrait of a guy who dedicated his life to achieving excellence at all costs.
The Speed Cubers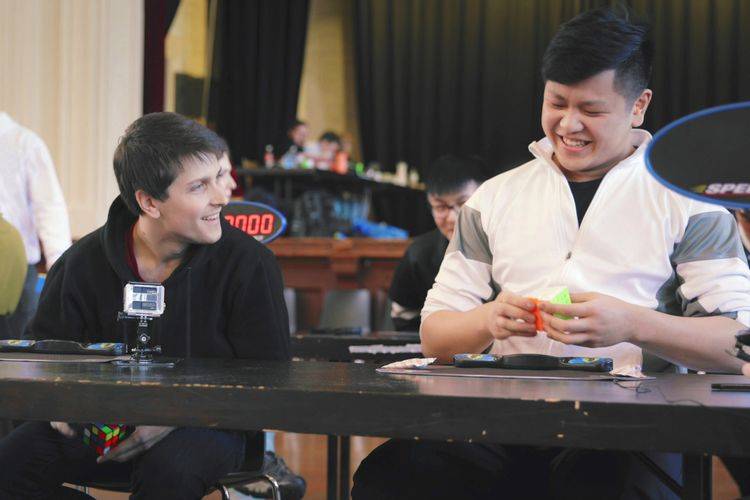 The Speed Cubers packs more emotional punch than feature-length documentaries in their 40-minute runtime. The story follows Feliks Zemdegs, an Australian Rubix Cube solver who was the undisputed world champion until American Max Park arrived. What should have been a narrative about intense rivalry in a small sport becomes a wonderful one about friendship and heroism instead. Because Feliks is Max's hero, rather than feeling intimidated by his rival's rise, Feliks encourages and congratulates him. It's incredibly great to witness such a good and uplifting story in a time when so many stories about competitiveness are easily turned negative. Take a stop during your lunch break to watch this. You'll be glad you took the time to do so.
Tiger King: Murder, Mayhem and Madness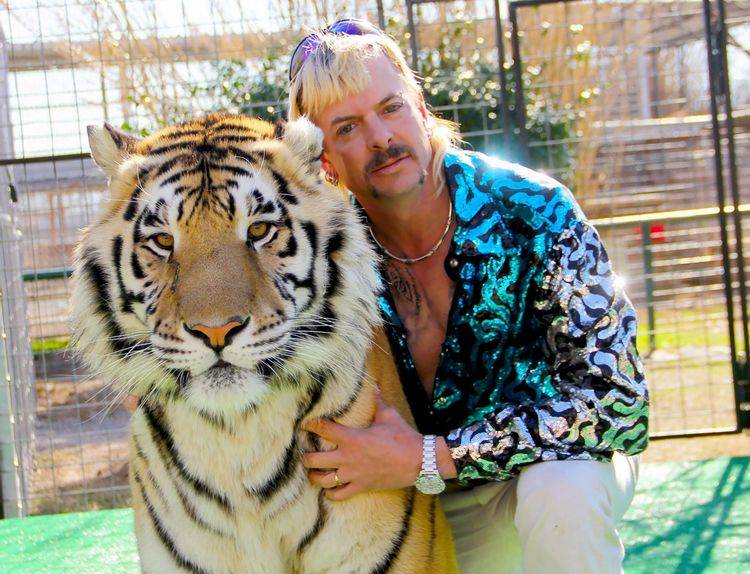 Each episode of Tiger King, a seven-part docuseries, is stranger than the last, to the point where you might find yourself asking, "Surely things can't possible get any weirder than this." You'd be completely wrong. The adventures of Joe Exotic, the flamboyant and self-assured owner of a private big cat menagerie in Oklahoma, are chronicled in Tiger King. Joe Exotic's story is crazier than fiction, involving lies, firearms, a presidential bid, and a murder-for-hire scheme. This is something you have to see to believe.
The Great Hack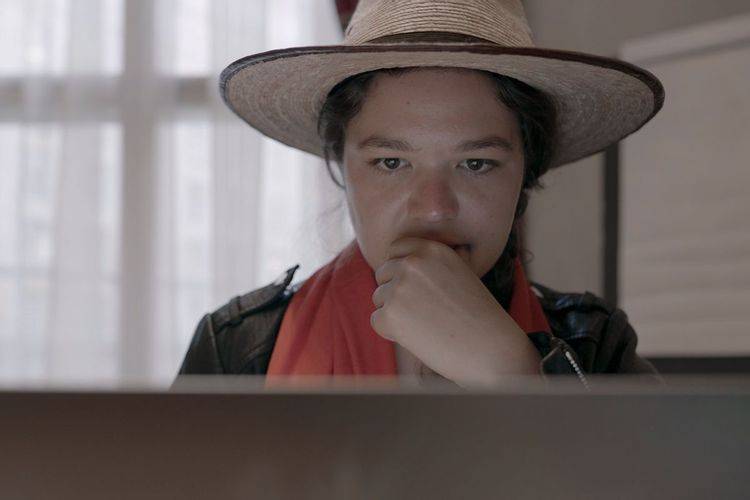 The Great Hack, a Netflix documentary released in 2019, delves into the Facebook-Cambridge Analytica incident and how, despite Facebook's denials, the social media behemoth utilized user data. The film offers a shocking deep-dive into how data has become the most valuable resource on the planet, and how data is used to target users with ads and fake "viral videos" and news stories to swing major elections through interviews with investigative journalists and Cambridge Analytica whistleblower Brittany Kaiser. Without a doubt, one of the most unsettling documentaries of 2019.
They'll Love Me When I'm Dead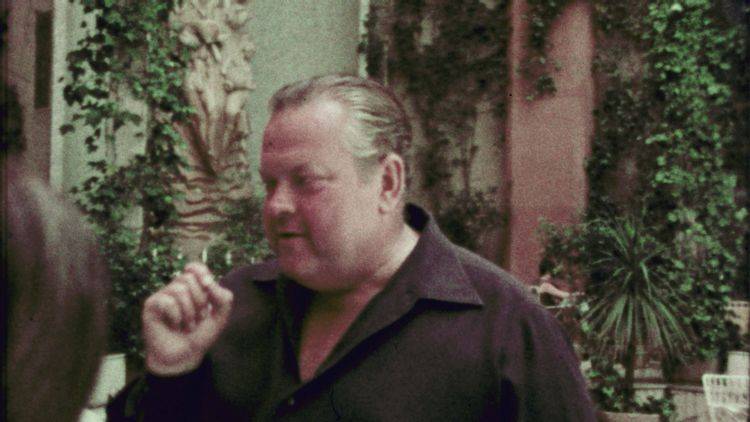 When Netflix finally published Orson Welles' long-lost film The Other Side of the Wind in November 2018, they also broadcast a documentary about the film's making. They'll Love Me When I'm Dead is the result, and it's utterly fascinating because it not only chronicles the decades-long process of working on, shooting, reshooting, editing, reshooting, re-editing, and so on for The Other Side of the Wind, but it also sheds light on Welles' career in the shadow of Citizen Kane. If you're unfamiliar with Welles' work outside of that masterpiece, The Other Side of the Wind is essential viewing, as it explains why and how he declined in his latter years. But, above all, the production of The Other Side of the Wind is mad.
Ugly Delicious
Food is a form of culture. That's the premise of Ugly Delicious, a Netflix documentary series that's part culinary show, part travelogue, and part documentary. The first season of the show, which consists of eight episodes, looks into dishes such as pizza, barbeque, and tacos, with host/executive producer/world-renowned chef David Chang investigating what makes a pizza a pizza and what officially qualifies a taco. However, the team rapidly realized that it could map culture through food—how can a classic pizza prepared in Naples become a Domino's pizza? What does pizza mean to Italians versus people who order pizza delivery? This allowed me to investigate not only how cuisine differs from place to place, but also who the people are in each location and why they eat the food they do. In the show's second season, that concept is explored even further, with issues such as parenthood, how displacement impacts food culture, and the changing nature of what a "steak dinner" means to different individuals. This is entertaining to see, but be warned: it will make you hungry.
Our Team DCS includes 5 different writers proficient in English and research based Content Writing. We allow them and encourage them to follow the Entertainment news all day long. Our posts, listicles and even the exclusives are a result of their hard work.