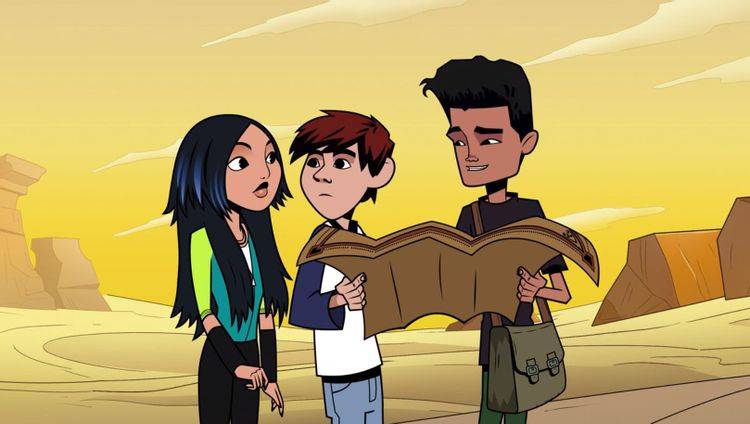 30 Worth-watching Animated TV Series on Netflix | Best Animated Series For Adults
You have a lot of options when it comes to Netflix streaming video. Quite a bit. We're here to assist you in condensing the massive collection into something more manageable. You've come to the correct site if you're seeking for classic cartoons, world-famous anime series, or the latest in computer-generated animation!
Every month, we'll go through Netflix's animated series library, which includes everything from classic childhood favorites to Netflix original shows. If you're a fan of anime, there's a lot to look forward to, however Netflix struggles to provide the complete run of some of the larger series, frequently simply releasing the first season as a teaser. They are, however, the only place to find current, ongoing series like the relaunched Voltron Legendary Defender and Guillermo del Toro's Emmy-winning Trollhunters. Shows like The Magic School Bus are a terrific place to start if you want to relive some of your best childhood memories or share them with younger audiences.
We'll explore Netflix's new additions and updates to continuing programs as new titles are added to bring you the best of the best of their animated TV series offerings. Return to see what's new, and let us know which ones are your favorites in the comments section, and we'll make sure they're added to the list! In the meantime, have a look at the greatest animated TV shows currently available.
3Below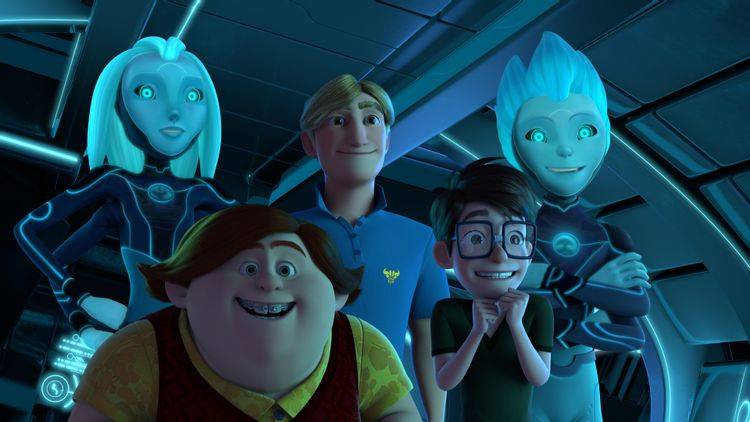 3Below is the first spinoff series from Netflix and DreamWorks TV's Tales of Arcadia franchise, and it follows Guillermo del Toro's Trollhunters while telling its own wacky and spacey plot. The story follows two royal alien siblings, Krel (Luna) and Aja (Maslany), who fled their homeworld after their parents' rule was overthrown by a successful revolution. They'll have to blend in with the somewhat terrestrial oddities of Arcadia, along with their guardian Vex (Offerman), if they wish to live long enough to return home and reclaim their rightful reign. While 3Below is a little sillier than its parent series, it tackles the often taboo topic of immigration and the difficulties that come with it; from legal immigrants facing daunting bureaucracy to refugees fleeing deadly violence, 3Below is a great conversation starter for this touchy subject, especially for younger viewers. It's one of the better shows for families to watch together, so give it a try!
Avatar: The Last Airbender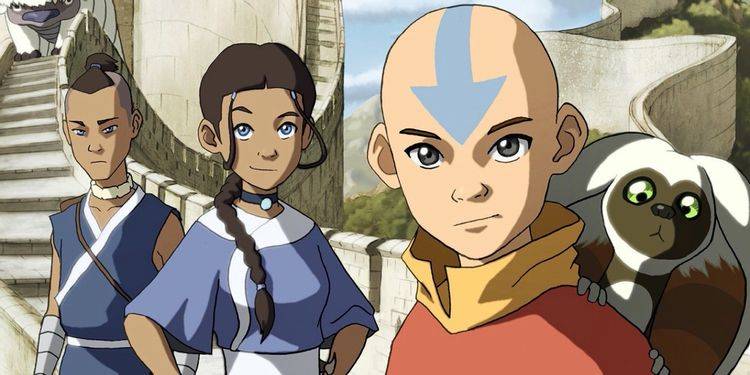 After a long hiatus, we're reintroducing Avatar: The Last Airbender to this list, as its availability has been in upheaval in recent years. But what if you've never heard of the hugely successful and influential animated series? Maybe you'd want to see it for the first time? That's exactly what you should do! Avatar is charming, witty, emotive, and engrossing in the way it pulled together so many sensibilities for, theoretically, a children's program — but one that transcends all levels to stand out as an epic triumph in television on all levels. Plus, it may be rather sweet and amusing at times! (Appa is the king.) Give it a go if you've never seen it before, and if it's been a while since you binge-watched it, you might want to do so again.
Aggretsuko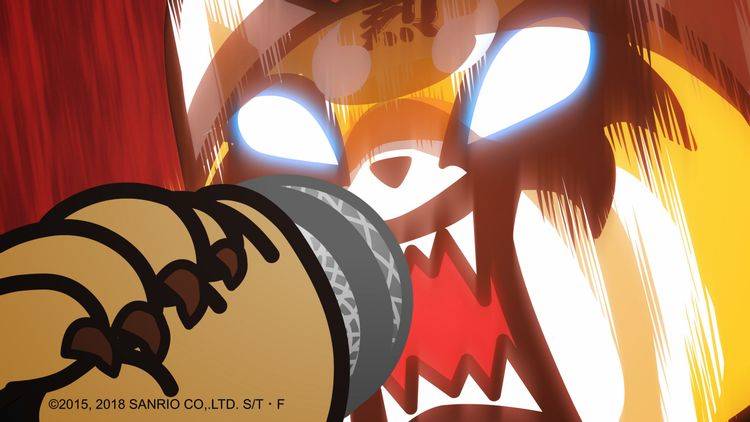 Aggretsuko, which began as a series of animated shorts before becoming a Netflix anime, has a delightful and therapeutic quality to it. It may be about an anthropomorphic red panda named Retsuko, but the panda (Retsuko) is also stuck in a dead-end profession coping with a slew of issues that individuals of a specific generation experience. To cope with her stress, Retsuko goes to her local karaoke club every night and screams her heart out while belting out epic death metal melodies. I all, who hasn't wanted to do something similar before? But the program isn't only about the benefits of releasing stress; it's also about being in touch with your emotions and changing how you approach difficulties rather than immediately running away from them, which helps Retsuko uncover even more of her inner voice in the end.
Arcane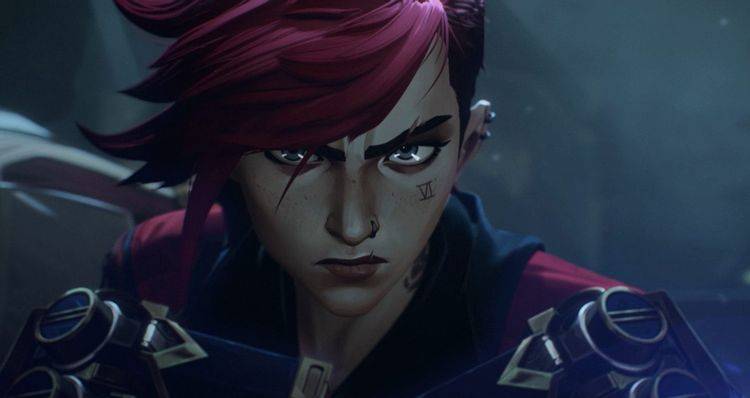 Arcane, which began relatively quietly in contrast to how it ended — with an almost-immediate renewal for Season 2 — may be the biggest surprise on the list in recent memory. Although it is technically set in the world of League of Legends, any newcomers who are concerned that the series would be too tough to follow without a lot of prior information should not be concerned: this is an example of a show that you can delve into without knowing much of a backstory. The series thrives on personalities over lore, and as Vi, the series' star, Hailee Steinfeld confirms her reign over television's most prestigious season, dubbed Hailee Steinfall (which consists of this, Dickinson, and Hawkeye). Enjoy some magnificent graphics, a captivating story, and the promise of more to come.
All Hail King Julien

All Hail King Julien, the Emmy Award-winning DreamWorks comedy, is ready to begin its fifth and final season on Netflix. That's a fantastic achievement, especially when you consider the show's 78 total episodes and a spin-off season, "Exiled," that handled ambitious storytelling. Fans can look forward to a satisfying end to the series, as well as a few surprises along the road. If you've seen the Madagascar movies, you'll recognize some of the characters in this series. Before the events of Madagascar, Julien, the lemur from those films, finds himself in the role of reluctant monarch. There are lots of chuckles for the kids in this all-out comedy, but there's a lot for mature viewers to appreciate as well, thanks to the show's subversive and satirical humor based on current events.
Buddy Thunderstruck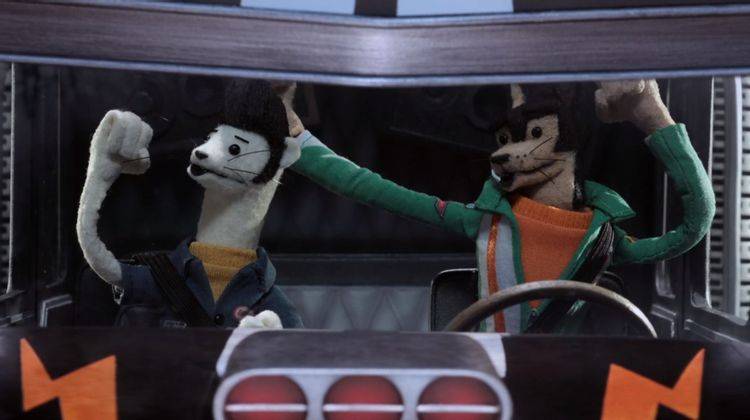 Stoopid, a stop-motion animation company, has a new entry. Buddy Stoodios (Robot Chicken) is a more family-friendly series than we're used to from them, but it's still entertaining. Buddy Thunderstruck is about a raging race-truck-driving dog named Buddy and his ferret/mechanic companion. It's a mix of Talladega Nights and Robot Chicken, with a furious tempo that never lets up. Buddy Thunderstruck is the winner if you're seeking for a fresh kind of comedy presented in the rarely seen stop-motion animation.
Big Mouth

This Emmy-winning sitcom takes a distorted look at adolescence — specifically the early phases of puberty — that may or may not be appropriate for children in the target age group. However, if they can persuade their parents that it's a good idea, they'll discover the world of pre-teens. Andrew and Nick (John Mulaney and Nick Kroll) are not only crass and humorous, but also shockingly sincere and real. The show's main premise — that each child has a "hormone monster" that acts as the worst kind of guardian angel as they struggle with their changing bodies, family strife, and requited and unrequited crushes — drives a lot of the comedy, with the superb voice cast offering valuable support.
BoJack Horseman

BoJack Horseman's premise (a washed-up sitcom star's career gets a late-in-life chance at rejuvenation — if he doesn't fuck it up) lends itself to an incredibly dense and nuanced series of jokes about Hollywood culture. It's one of the saddest, most honest, and also hilarious animated series ever made. But the show's main focus is on personal responsibility, how our personal trauma causes us to help or injure those around us, and whether or not atonement and forgiveness are possible, or even desirable. It's a thoughtful look at modern living and the never-ending quest to improve oneself, with the added advantage of a gorgeously stylized environment (created by lead designer/executive producer Lisa Hanawalt) in which anthropomorphized animals interact with humans in increasingly innovative ways. BoJack Horseman will revolutionize the way you think about life and inspire you to live it to its fullest potential. Its legacy, ideally, will last for many decades.
Carmen Sandiego

Gina Rodriguez, Finn Wolfhard, Liam O'Brien, Mary Elizabeth McGlynn, and Kari Wahlgren are among the cast members. Carmen Sandiego is the most recent installment in the renowned brand, which began as a computer game. There have been live-action game shows, animated series, and more expansions for Carmen Sandiego than you can count, but Netflix's new animated series brings the title thief into the twenty-first century and reinvents her as a charming antihero. Unfortunately, it largely ignores the instructional parts in favor of a trendy action-adventure plot, but it's still an enjoyable watch.
"WHERE is Carmen Sandiego?" everyone wonders, but no one asks "WHO is Carmen Sandiego?" The iconic redhead is back for new international adventures and a look into her background.
Cowboy Bebop

Cowboy Bebop has received a lot of critical and fan acclaim, despite being a short-lived anime series (it only lasted 26 episodes, which is admittedly short for an anime series). The anime series, which first aired in 1998, is set to be adapted into a live-action series on Netflix, and thanks to the streaming service, you can watch the anime's only season ahead of time to see how closely the upcoming TV show nailed Spike Spiegel, Faye Valentine, Jet Black, and a Very Good Boy named Ein. (Plus, who can resist the renowned score by composer Yoko Kanno?) Whether you favor subtitled or dubbed anime, both versions are excellent.
Dragons: Race to the Edge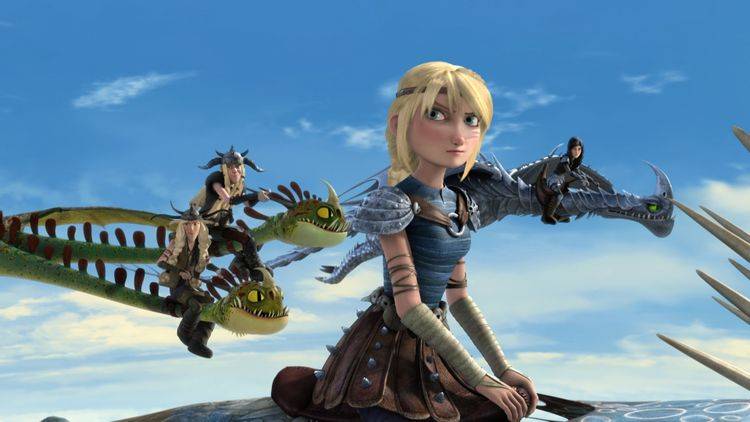 The new season of DreamWorks Animation's Dragons: Race to the Edge is now available on Netflix, and the storytelling is just as brilliant as it has always been. The Berkshire Dragon Riders have seen a lot in their time. They've survived the drama of two How to Train Your Dragon feature films, as well as various antagonists and difficult situations in a variety of animated programs. Despite this, the Dragon Riders' core ensemble remains intact as they embark on fresh adventures year after year. The Dragon Riders are striving to prevent Dragon's Edge from being overrun by lava in the current season, as a result of their win against the Dragon Hunters in the previous season. However, bigger issues soon develop when it is discovered that the Hunters have a new leader with a troubling combination of abilities and tactics. This round of adventures is full of hilarity and unexpected surprises, so if you've been following the Riders of Berk thus far, you already know what to expect!
Dinotrux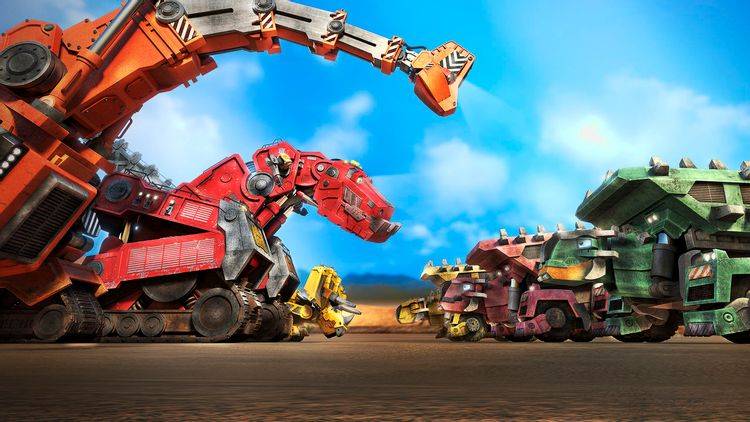 Please bear with me on this one. Dinotrux may lose the bulk of older viewers just by reading the title—it almost lost me—but the proof is in the pudding for this DreamWorks Animation series. If it sounds like a mash-up, that's because it is, but it's done exceptionally well. A Tyrannosaurus rex has been mated with a megaton excavator and wrecking ball, a small lizard has been mated with a rotary drill for all kinds of detail work, and a half-Stegosaurus, half-garbage truck critter is a lot of fun. That's just the beginning for these witty characters, who are equally amusing on television as they are in toy form. Dinotrux is a current cartoon that feels like it could have been made during the 1980s and 1990s dinosaur frenzy, but with much better animation software. Dinotrux, like earlier ethically conscious cartoons, focuses on a diverse group of species in the Mechazoic age banding together to protect one another from predators and build up their community. It's certainly aimed at a younger audience, but it's one of those shows that kids will remember for decades. Dinotrux Supercharged is the next installment in the series.
F Is For Family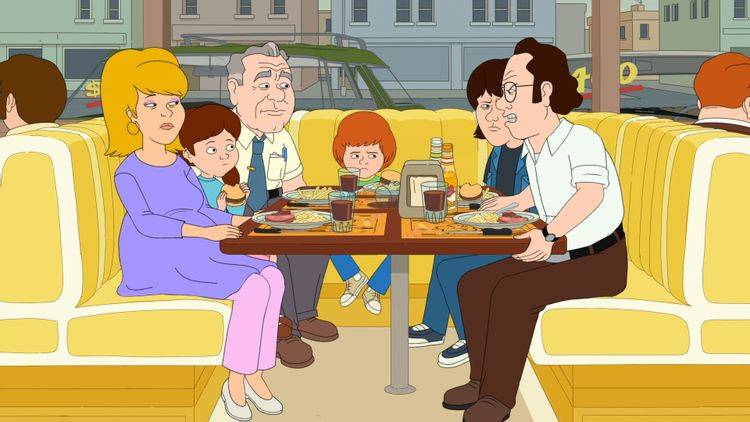 Bill Burr uses F Is For Family to take an uncensored look at his life growing up in suburbania throughout the 1970s, delivering Archie Bunker vibes in animated form. The stellar voice cast, together with the genuine plot and diverse roster of characters, go a long way toward setting this show apart from other shows, with Burr's characteristic rasp filling in the gaps. The fifth and last season is due to premiere soon as of this writing; it will be missed, but we'll have plenty of memories to look back on (and because they aren't our memories, they'll be amusing to watch again).
Inside Job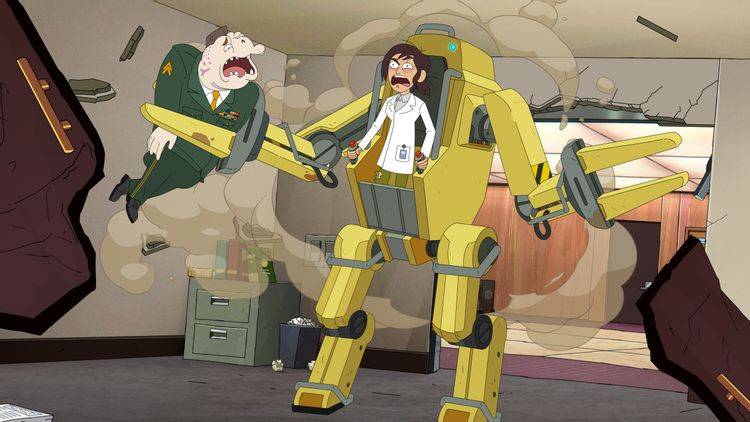 This animated series from Gravity Falls creator Shion Takeuchi takes its insane premise and keeps the energy increasing in a delightfully demented way. The hilarious plotlines (including a riff on what really happened with the original moon landing that will completely change the way you think about Neil and Buzz) come with a fascinating rumination on whether it's possible to fix a broken system from within, centered around Cognito, Inc, the nefarious corporation behind all of the conspiracy theories that you thought were fake but are actually far too real) come with a fascinating rumination on whether it's possible to fix a broken system from within Plus, the voice cast is terrific, with Lizzy Caplan standing out as a budding mad scientist with a heart that's almost there. Inside Job is already a cult favorite after only ten episodes.
Kulipari: An Army of Frogs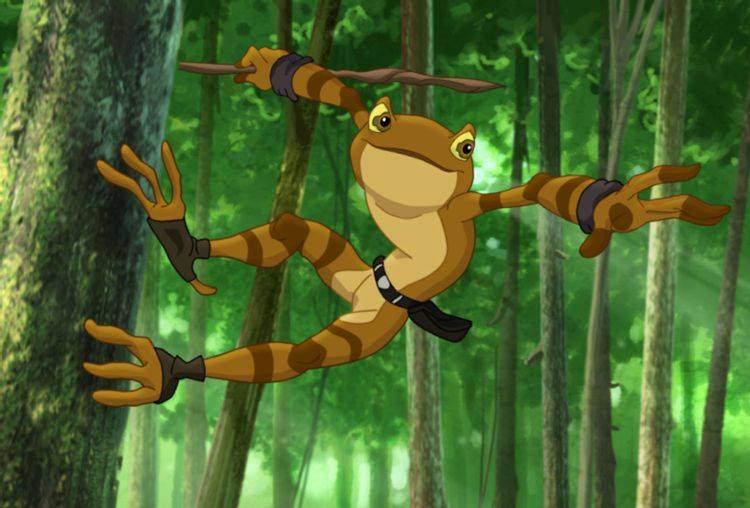 Kulipari: An Army of Frogs is an original series that you may have missed, but it's a wonderful new addition to the world of animated children's shows. This one is based on a novel series by former NFL player Trevor Pryce, which may come as a surprise. The plot itself is a nice throwback to classic fantasy/action/adventure tales portrayed through anthropomorphic animal companions, and it's kid-friendly despite some conflicts and bloodshed. Darel, the son of a legendary Kulipari warrior (an elite group noted for their martial skills, heightened talents, and inherent poison), despite his lack of talent, wishes to join their ranks. When the Amphibilands are threatened by the Scorpions' formidable coalition and the magical Spider Queen, Darel and his allies must rise to the occasion if they are to save their friends, family, and homeland. Kulipari is a fun new game in the genre that is still in its early stages, so now is the best time to check it out! (If you want more fighting frogs, there's a sequel series called Kulipari: Dream Walker!)
Maya and the Three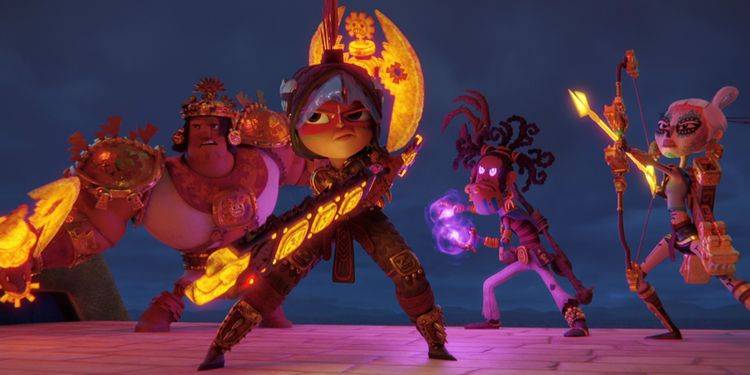 Maya and the Three, a limited series that released on Netflix last year, is one of them, and if the visuals don't entice you, perhaps the outstanding voice cast noted above (with even those names barely scraping the surface of the talent involved) will? Maya and the Three follows the eponymous Teca warrior princess as she embarks on a quest across a world inspired by Mesoamerican traditions in search of three prophesied warriors who would aid her in defeating the God of War. It's not just an epic plot, but it's also a work of animation that incorporates cultures and attitudes that aren't commonly shown in this genre.
Masters of the Universe: Revelation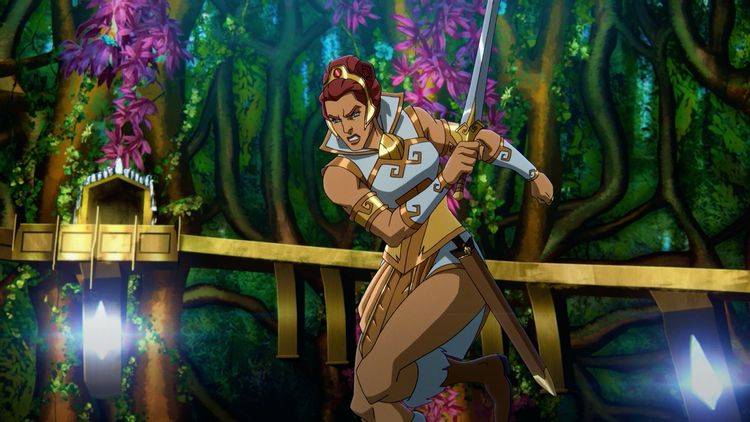 When this animated series by, well, nerd auteur Kevin Smith debuted this summer, it irritated some fans, but only because they weren't prepared for this innovative, startling, amusing, and heart-wrenching take on the universe of He-Man and Eternia. Teela (excellently voiced by Sarah Michelle Gellar) is the one tasked with saving the physical universe from ending, and the series begins with a surprising revelation, followed by serious apocalypse overtones. Griffin Newman's vocal performance as Orko completely transforms the character from a one-time jest to the heart of the series, and he deserves a special mention.
Miraculous: Tales of Ladybug & Cat Noir

The amazing concepts of Thomas Astruc and the animation stylings of Zagtoon and Method Animation make the French CGI action/adventure series Miraculous: Tales of Ladybug & Cat Noir an instant eye-catcher. It's a narrative about the titular superheroes, a group of mild-mannered Parisian teens who don supersuits to protect the city from supervillains. Even as sparks fly between them in costume or as plain-clothed school pupils, Marinette Dupain-Cheng and Adrien Agreste remain unaware of one other's true identities. Miraculous is a super-stylish series that reminds me of Sailor Moon in current times. It's catchy, it's high-concept, each episode is jam-packed with action, and the central plot revolves around a Parisian adolescent romance. This is one of the more interesting Netflix titles available, so check it out before it becomes the next big thing.
Naruto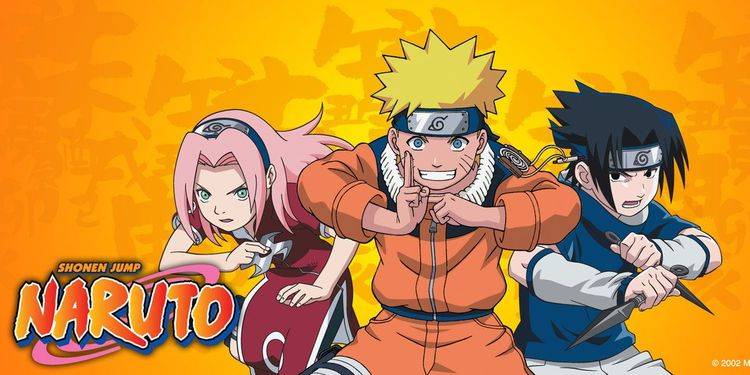 While the first three seasons of the legendary anime series Naruto are only accessible on Netflix, it's a terrific place to start. It's hard to imagine it's been more than 20 years since the first manga narrative sparked a worldwide phenomenon that continues to this day. And it's simple to see why: Naruto and his ninja ways are one of the most well-developed characters in animation history, a hero who begins as a brat and matures into a leader, rescuer, and parent over the course of many years. While the first three seasons of Naruto on Netflix will get you started, there's plenty more to discover once you've become addicted.
Neo Yokio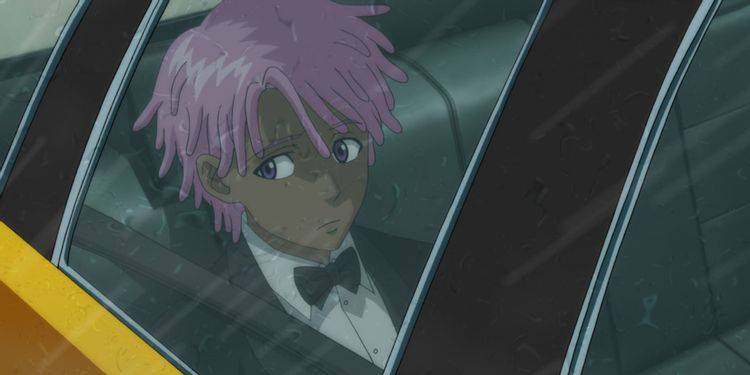 Neo Yokio is an odd but wonderful little show from surprising television creator Ezra Koenig, and it stars Jaden Smith as a disgruntled but affluent demon fighter and Jude Law as his faithful robot butler. While the series only lasted one season (plus a Christmas special), it was a blast of wild imagination set in a totally different universe with a far different vibe than more typical anime. Even so, it's still a lot of fun.
PJ Masks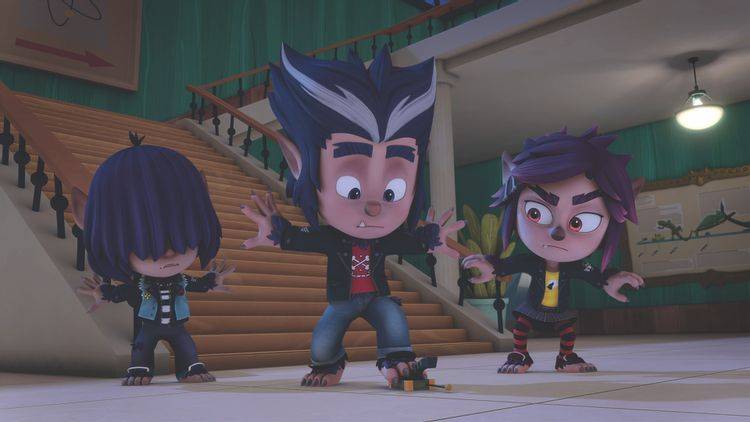 Connor, Amaya, and Greg, three 6-year-olds, transform into Catboy, Owlette, and Gekko at night and combat crime as the title superhero team. They go on adventures based on comic books to combat villains, solve mysteries, and learn useful lessons. PJ Masks is a fantastic response to the current superhero story fad, and it's much more suited for younger audiences than even Miraculous.
Pokemon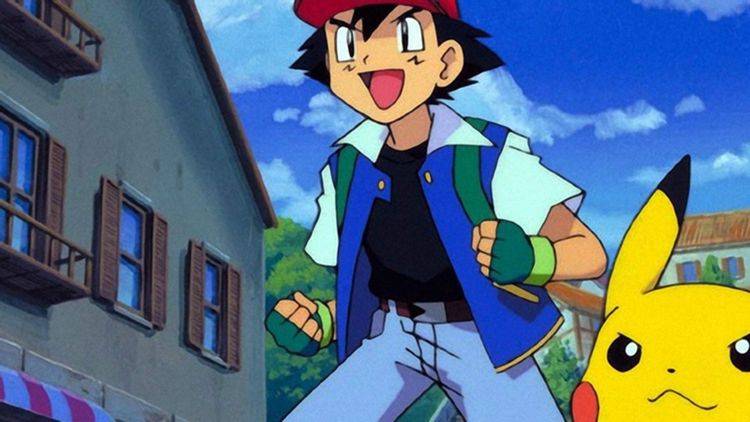 You might be hearing the Pokemon theme song in your head as you read this, and for good reason. Pokemon has been a worldwide blockbuster hit for 20 years and is still going strong as new games, shows, and movie adaptations are released. The Indigo League on Netflix allows you to travel back to the early days of Pokemon and relive Ash and Pikachu's battles. Return to the beginning of the series to meet Brock and Misty as the trio of trainers learns to care for their Pokemon while avoiding the traps laid by Team Rocket. Back then, life was so much easier!
Spirit Riding Free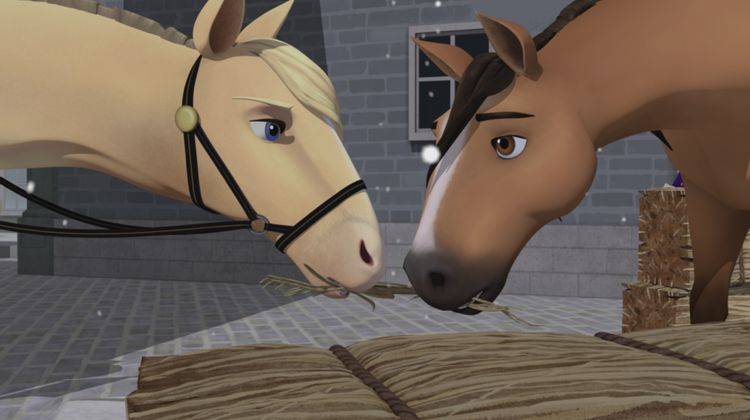 This is a good one for the kids, especially if they like horses and riding. Spirit Riding Free is a sequel to Spirit: Stallion of the Cimarron, an Oscar-nominated animated feature film released in 2002. Spirit Jr., Spirit's son, takes on the persona of a little girl named Lucky Prescott in this show. Surprisingly, the series avoids Spirit's adventures in the Wild West, instead focusing on Lucky's attempts to blend in and make friends in Miradero, Oregon. Although Spirit Riding Free is not for everyone, it is absolutely accessible to all. As they go about their jobs, solve prickly situations, and make errors, children will find the main characters familiar and even inspiring. Lucky and Spirit frequently join their human and horse buddies for trail rides, riding competitions, and all sorts of Wild West shenanigans, so parents who watch with their children will not be bored to tears. If you haven't already, have a look at this one!
Stretch Armstrong and the Flex Fighters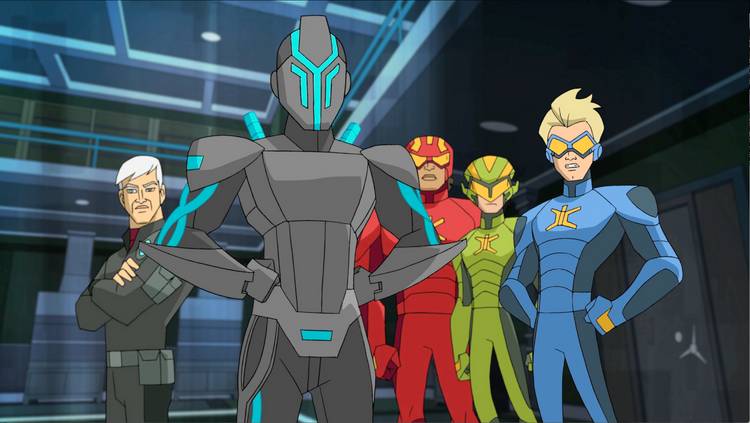 Stretch Armstrong and the Flex Fighters takes the foundations of the Hasbro stretchy toy "Stretch Armstrong" and transforms them into something amazing. Stretch leads a squad of three stretchy superheroes, each with their own specialization in terms of their abilities. The program is both recognizable in terms of location and storytelling while still being completely unique in terms of superhero (and supervillainous) concepts, which is a rare find these days. Stretch Armstrong: The Breakout, a Netflix original series, also makes use of Netflix's interactive technology.
Skylanders Academy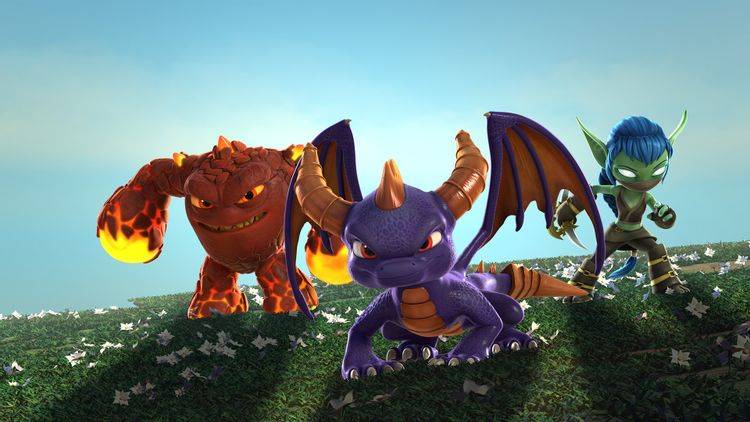 If you like the Spyro the Dragon video game series but haven't played any of the Skylanders Academy games yet, you should do so right now. The great animated series brings together everything of the franchise's humor, emotion, and fan-favorite heroes and villains in one beautiful environment, where a high-flying adventure awaits around every corner. Some dark forces have supposedly converted the draconic hero Spyro into a dark version of his normally optimistic and helpful nature in the just debuted third season. Viewers will be able to observe how the other Skylanders react to this shift in attitude as they work together to uncover the root of the evil and restore order.
Tuca and Bertie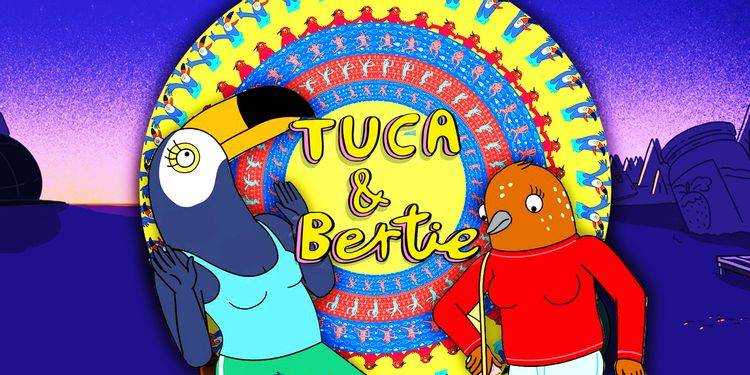 Tuca and Bertie is a strange and lovely look at the world through the eyes of creator Lisa Hanawalt, however only Season 1 is accessible on Netflix (Season 2 was taken up by Adult Swim). The series follows Tuca (Tiffany Haddish) and Bertie (Ali Wong), two very different but very close best friends who both happen to be bird people, as they navigate the many issues that Tuca (Tiffany Haddish) and Bertie (Ali Wong) face on a daily basis, including mental health issues, substance abuse issues, the #MeToo movement, and resurfacing trauma. The voice cast listed above is only the tip of the iceberg; there's an exceptionally interesting collection of guest stars, including Richard E. Grant and Nicole Byer, and the storyline is so rich and nuanced that certain episodes will stay with you for the rest of your life. This is a show to relish and appreciate.
The Epic Tales of Captain Underpants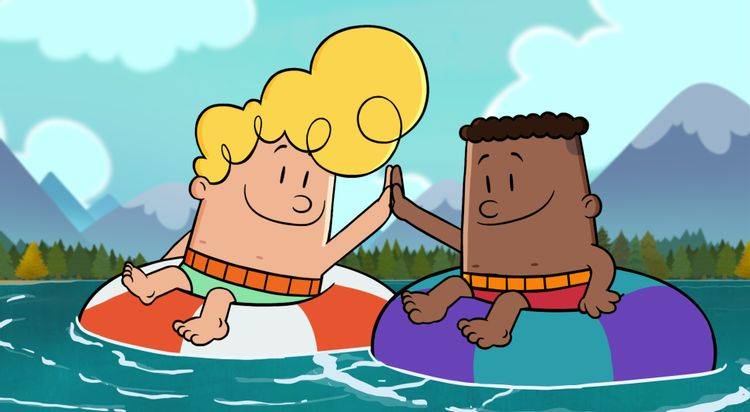 The Epic Tales of Captain Underpants is a comic book adaptation of Dav Pilkey's amusing adventures of George and Harold, as well as the troubled duo's own comic book creations. The DreamWorks and Titmouse cartoon series is now streaming its second season, and it's a blast for kids of all ages. From beginning to end, there are plenty of kid-friendly jokes, but there are also plenty of more adult-oriented laughs sprinkled throughout. This is one series that the whole family will enjoy watching together.
The Epic Tales of Captain Underpants features George Beard and Harold Hutchins, two best friends who have bonded over their shared love of pranking, comic books, and being a thorn in the side of Principal Krupp. George and Harold must keep their grades up in Season 2 in order to attend summer camp! Will they succeed in a school managed by Melvin and a Cyborg Melvin from the future now that Principal Krupp has been fired?
The Hollow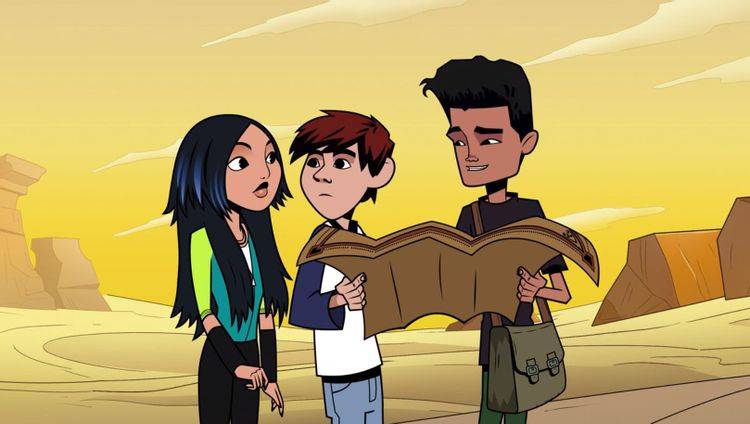 You can read my review of Netflix's original series The Hollow here, but you might want to jump right into this one. It's short, one-of-a-kind, and original, which is a rare combo these days. This mystery-box series manages to examine the backstories of strangers Mira, Kai, and Adam as they fight together to stay alive in a dangerous circumstance in only ten episodes. This is fairly close to an animated version of The Maze Runner if you've ever wanted to see one.
Trollhunters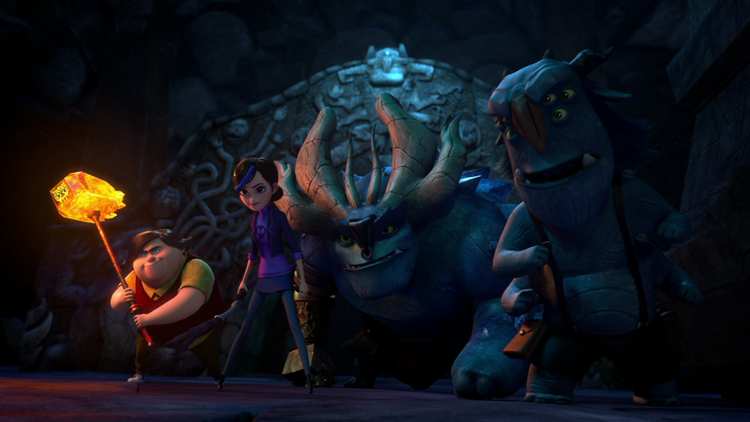 Trollhunters, an Emmy-winning Netflix Original Series, is a welcome addition to the modern animation scene. Guillermo del Toro's profound understanding of all things mythological, mystical, and supernatural is used in the new entry. It's action-packed, far funnier than a lot of current children's television, and it has its own distinct lore that's only recently been discovered. It's also a lot of fun. Trollhunters follows Jim Lake, Jr., a bright, hardworking student who is thrust into the role of Trollhunter and all the obligations that comes with it. His war against evil forces is aided by both new and old allies, but his lives above and below the town of Arcadia frequently become entwined. This adds a layer of complexity to the plot, but it also allows for more grounded storytelling… as grounded as an armored knight fighting wicked trolls can be.
Yu-Gi-Oh!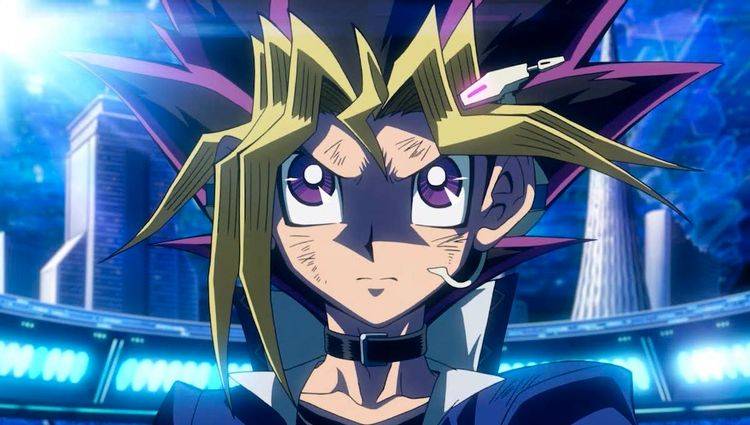 It's your turn! For many kids in the 2000s, Yu-Gi-Oh! was a gateway anime. If Pokemon didn't hook you in the 1990s, this magical, puzzle-solving adventure series is likely to have been your first introduction to the genre. It's also a fun one, and one that you can actually get your hands on and play with your friends now that the cards from the show have been transformed into real-world playing cards, which are available for purchase. The story revolves around Yugi Mutou, a quiet card duelist who solves the impossible Millennium Puzzle and finds himself in the company of the ancient ghost of a gambling pharaoh. The show's enormous narrative and seemingly unlimited number of cards, monsters, and strategic effects are unlocked by that inciting incident. It's a lot of fun to play, and it's always amusing to watch. It's even a little sentimental to go back to now and again.