Doja Cat has tattooed herself once more! The rapper is flaunting a fresh tattoo of a bat skeleton on her back. The 27-year-tattoo old's spans practically her entire upper back, with the wings of the bat spreading across her shoulders.
The Boss Bitch artist displayed the work on Instagram and provided an explanation of the meaning of the bat. The information comes less than a month after Doja drew criticism over a tattoo on her leg that some interpreted as being Satanism. See the pictures of the rapper's new tattoos by reading on.
Doja Cat Flaunts New Bat Skeleton Tattoo on Her Back
Amala Ratna Zandile Dlamini, better known as Cat, debuted her enormous back tattoo on Instagram on Friday. The rapper merely captioned the tweet with a bat emoji after posting a series of images showing the bat skeleton up close.
The explanation for the tattoo was included in one of the pictures and stated, "Bats frequently symbolise death in the sense of letting go of the old and bringing in the new. They stand for change, commencement, and the beginning of something new.
View this post on Instagram
The rapper was recently spotted wearing a backless outfit for the Met Gala on May 1st, and at that time there was no indication of the tattoo, so it appears to be fresh. Dlamini, who attended the fashion show dressed as a cat in homage to Karl Lagerfeld's pet cat Choupette, was one of the most talked-about celebrities there.
Fans Divided Over Doja's New Tattoo
In their comments, some admirers praised the rapper on her new tattoo, with many of them commenting, "Doja Bat," in jest. "Oh doja I f—ing love u," a fan wrote. Doja is letting go of the old and ushering in the new—a fresh voyage of self-discovery and transformation—maybe you guys should too, to quote another.
The tattoo, however, disturbed some people, and many even asserted that it was demonic. A follower said, "I just know the Illuminati conspiracy theories are going to go wild with this." "Lmao she's practically telling us she's been initiated," wrote another.
"Stop saying Doja is in with the Illuminate if you are God's kid you wouldn't transfer hate and judgement to her," wrote a fan in favour of the rapper.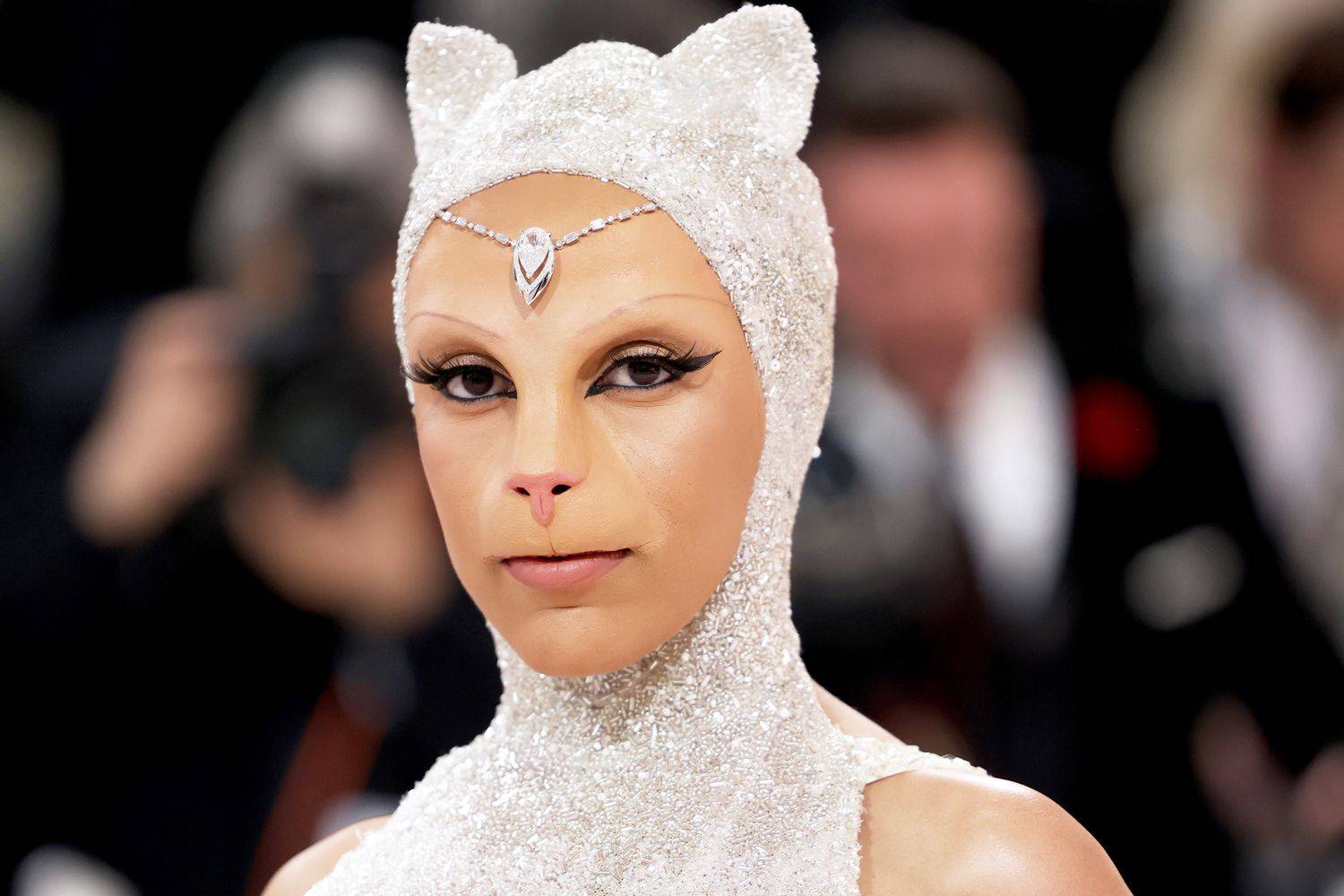 We share love rather than hate and condemnation. I love you, Doja.
The Rapper Faced Backlash for Another Tattoo Recently
The rapper received criticism over a new tattoo. Doja has recently had an antelope skull and a spider tattooed on her torso. She recently revealed that she had a mythical monster tattooed on her leg, which outraged many people who thought the creature was Satanic.
View this post on Instagram

After receiving harsh criticism, Doja responded by telling her detractors, "Whatever helps u sleep at night." The figure, she later revealed, was included in Fortunio Liceti's 1665 printing of De Monstris.
Liceti compared nature to an artist who, when presented with a flaw in the materials at hand, cleverly constructed another form that was even more commendable. Your worry is not my concern, the rapper captioned the picture.
What do you think of Doja Cat's new ink? Please tell us in the comments.
Being a binge-watcher himself, finding Content to write about comes naturally to Divesh. From Anime to Trending Netflix Series and Celebrity News, he covers every detail and always find the right sources for his research.