The 2023 Met Gala celebration, which took place on Monday, May 1, 2023, in New York City, was devoted to celebrating the legacy of fashion pioneer Karl Lagerfeld, who passed away in 2019. the invitation-only fundraising event for the Costume Institute of the Metropolitan Museum of Art.
A wide range of options were available to spectators on the largest night of the year, taking into account the late designer's long legacy. Some celebrities did in fact let everyone down, but others, like Billie Eilish and Alton Mason, lived up to the Chanel standards. Here are the ten celebrities who looked the worst at the 2023 Met Gala.
Ashley Graham
For the 2023 Met Gala, Ashley Graham collaborated with British designer Harris Reed to create a tiered ball gown that was inspired by '80s Chanel Haute Couture. She may have gotten the pink and black combination perfect, but it actually looked more like an unpleasant wedding tent.
One of the most celebrated designers of the 20th century, Karl Lagerfeld spent decades working with fashion brands like Fendi and Chanel. He was a controversial designer who passed away in 2019. Celebrities dressed up for the Met Gala this year in an effort to pay tribute to the man who changed the face of fashion and sought inspiration from him.
Ben Platt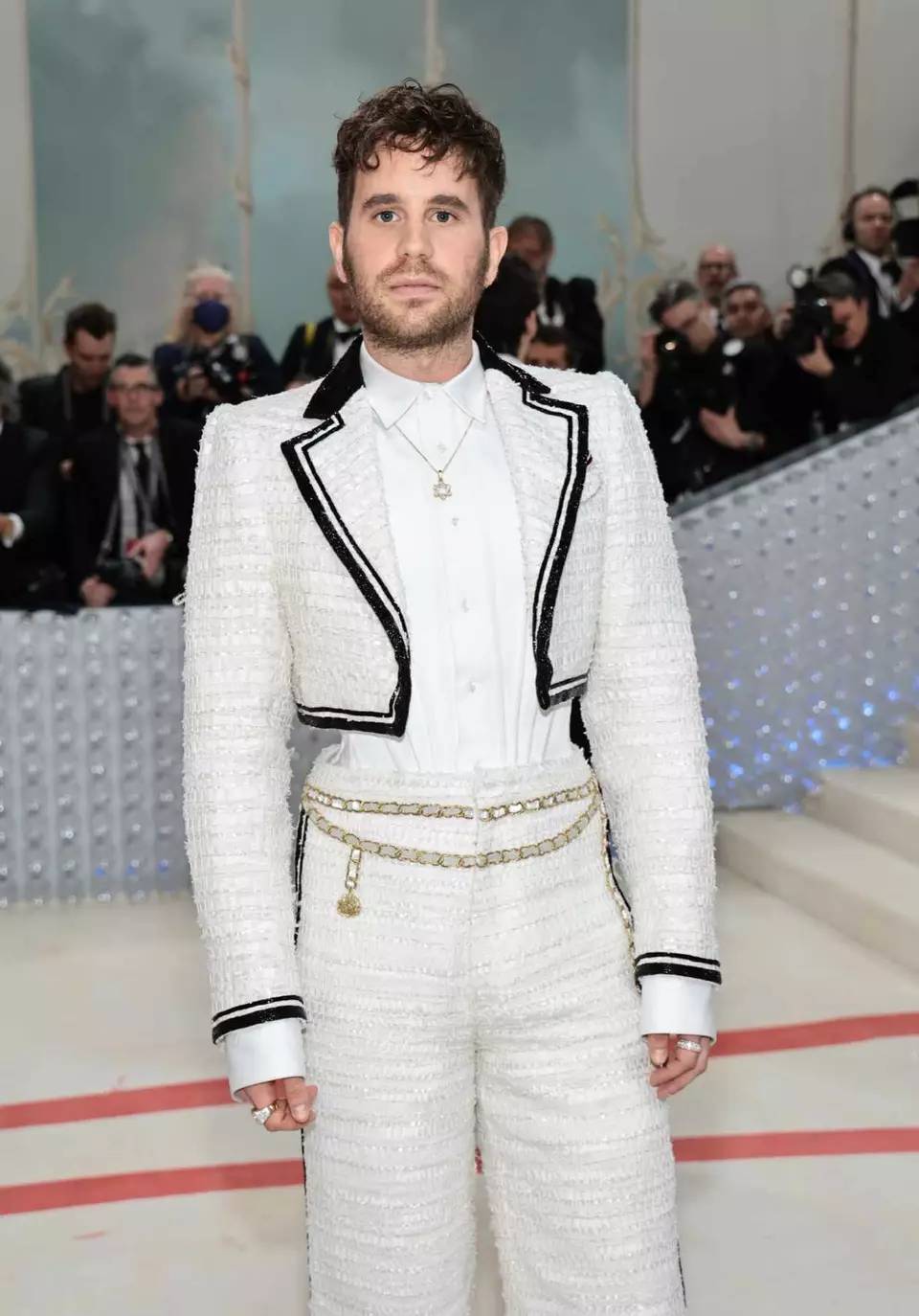 Ben Platt, who plays the politician, might have thought that marching band outfits were the late designer Karl Lagerfeld's legacy. The reason the Golden Globe Award nominee wore a glittery band-like outfit that obviously bore the Chanel label but had little to do with Lagerfeld's heritage is difficult to explain.
Doja Cat
Doja Cat Grammy Award-winning rapper Doja Cat might have taken the name of her beloved cat, Choupette, owned by Karl Lagerfeld a little too seriously. She deserves praise for the amount of effort she went into becoming Catwoman, from adding face prosthetics to the glittering outfit, but the appearance does give many nightmares.
Doja's attempt to mimic the feline traits of Karl Lagerfeld's cat failed to hit the proper notes, leaving her looking like a mix between a cat and a monkey. Karl Lagerfeld's cat was an attractive small, good-looking, and kind creature. Hard to describe, huh?
Emma Chamberlain
Despite dressing as Daphne from "Scooby Doo" for Karl Lagerfeld's Chanel Spring 1995 collection, Emma Chamberlain failed to make an impression at the 2023 Met Gala. Even though the actress's daring leg cut was noticeable, her outfit did have a disturbing vibe to it. Perhaps the designer recreated the look while groggy.
Emma Wall

The wife of Jeremy Strong will have to learn a difficult lesson from the 2023 Met Gala. She shouldn't ever get dressed in that outfit again. It is only reasonable to claim that she appeared messy because of her golden Met Gala ensemble. Despite that paper-like appearance, the floor-length gown did require some ironing. In Emma Wall's dress, Karl Lagerfeld was nowhere to be seen, and the oatmeal-colored pattern gave her a sickly appearance.
Jenna Ortega
Perhaps Jenna Ortega was so preoccupied with Wednesday's character that she had forgotten about Karl Lagerfeld. In her customary black ruffle gown, the young actress resembled a ghost, and it appeared to be an extra from her Netflix series.
Kate Moss
Although Kate Moss, known for her flawless Met Gala attire, was expected to live up to expectations, the actress fell short. Along with her daughter Lila Moss, who was also dressed in a Kim Jones-designed Fendi gown, Moss made an appearance on the red carpet.
However, despite the mother-daughter bond being at its strongest, Karl Lagerfeld was noticeably absent from the scene aside from the brand. Well, the Mosses did deliver everything that was promised on paper, but once again, one always has high expectations for Kate Moss because she dared to wear provocative clothing.
Kylie Jenner

For the 2023 Met Gala, Kylie Jenner made sure she wasn't the only member of the Jenner family to appear on the list of worst-dressed celebrities. The latter doesn't need to be discussed individually, but Kylie is the one who tarnished Karl Lagerfeld's reputation.
What first looked like a silk sleeper was actually a Jessica Rabbit-themed outfit that had nothing to do with the Met Gala's 2018 theme. Jenner's stilettos were the only thing worth noticing about her.
Mirka Federer
Although the tennis great didn't really live up to Karl Lagerfeld's legacy, it is understandable that he has more important things to do on the court. What one cannot comprehend, though, is why Mirka Federer appeared to be a gift-wrapped yeti.
Olivia Wilde

Olivia Wilde might have simply planned a Halloween celebration instead of attending the 2023 Met Gala. Despite having stunning looks, the American actress and filmmaker couldn't live up to the Karl Lagerfeld spirit as she appeared in an odd cape dress. The dress was a major no for this year's Met Gala even if it had some elements of Lagerfeld's designs from the 1970s. She feels as though her breakup with Harry Styles is keeping her in a zombie state.
Rami Malek
Rami Malek's bizarre pick for the 2023 Met Gala appearance has nothing to do with his ability as a skilled actor, so let's move on. With Bohemian Rhapsody, the actor who revived Freddie Mercury, failed miserably in his attempt to select the ideal designer for this year's theme.
He may not have given off Karl Lagerfeld vibes at the 2023 Met Gala while dressed as a chef, but he undoubtedly made everyone hungry before dinner. Instead of attempting to do homage to Lagerfeld, the actor must concentrate on his next series about Buster Keaton, which is what he does best.
Being a binge-watcher himself, finding Content to write about comes naturally to Divesh. From Anime to Trending Netflix Series and Celebrity News, he covers every detail and always find the right sources for his research.