Ecchi is a popular anime genre because it perfectly encapsulates the strange, or should I say twisted, aspect of the medium. So it's no wonder that, while many anime aren't strictly Ecchi, many of them use features of it as a supplementary genre to appeal to a specific demographic. Netflix has been on a roll lately, and they've just shifted their focus to anime. The streaming platform is also generating shows with pictorial representations of sex and nudity, in addition to vintage anime shows with little Ecchi. With that in mind, here's a list of some of the best Ecchi anime now accessible on Netflix
Castlevania (2017 – 2021)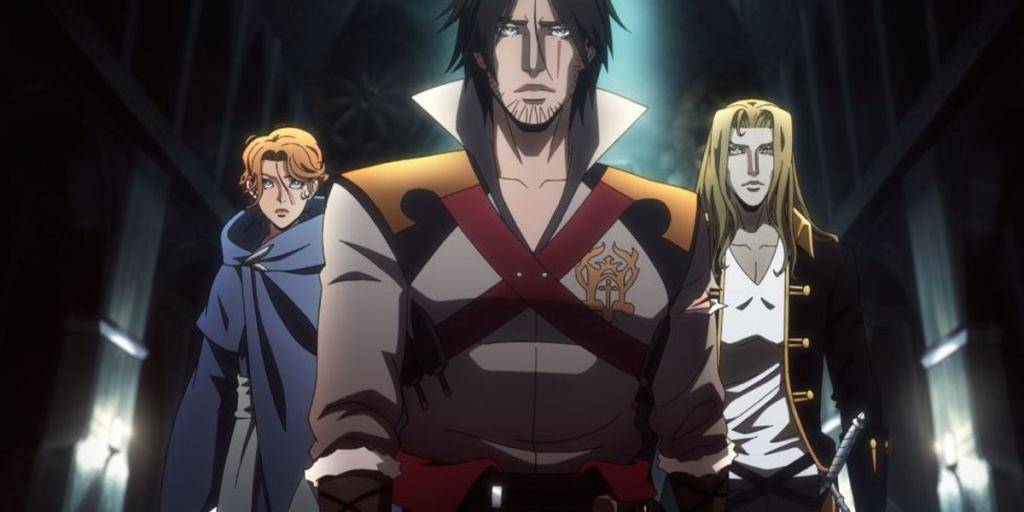 'Castlevania' is a dark fantasy anime that is based on a Konami gothic horror game of the same name. The anime introduces viewers to a violent world populated by vampires, religious extremists, and monsters, with disastrous effects when the three collide. The lighthearted sexual dialogues and hinted sex scenes between Sipha and Trevor provide viewers with moments of light-hearted amusement, despite the fact that the story is often gloomy and laced with deceptive symbolism. As if their chemistry wasn't enough, Lenore and Hector have a sexually suggestive nude scene in which the former seduces the latter. So, not only is 'Castlevania' a gold mine for fans of shows with profound themes, but it also provides ecchi fans with plenty of opportunities to enjoy the series. All of the episodes are available to view online.
Devilman Crybaby (2018)

Initially, when Netflix got more adventurous with anime, it appeared as if it was holding back from exploring the strangeness of anime's extremes. Then, in 2018, it proved that there's no stopping now with the release of the incredibly gory anime 'Devilman Crybaby.' The show follows the exploits of a young child named the Devilman, who transforms into an insatiable mix of human and devil. And, while this allows him to be far stronger than he ever was as a regular human adolescent, he still has a child's heart, earning him the moniker "Devilman Crybaby." I could appreciate Netflix's decision to tone down a show like 'Devilman Crybaby.' However, they plainly chose to attack it head-on. The anime's Ecchi, like its storyline, gets progressively more severe over time. The series is available to watch online here.
Japan Sinks: 2020 (2020)

When an earthquake strikes the whole archipelago, the Mutou family's daily existence, like that of millions of others across Japan, grinds to a standstill. As the country slowly sinks beneath the waves, a struggle for life starts, and in the absence of law enforcement, events can quickly escalate into deadly conflicts. With natural and man-made tragedies engulfing millions of desperate people, only those who are willing to go to great lengths to ensure their own survival will live to see another day. While the compelling survival tale often concentrates upon the emotional struggle of innocent residents of Japan, the film does touch on romantic issues and contains nudity, which ecchi aficionados may find appealing. 'Japan Sinks: 2020' is available to watch onl ine.
Kakegurui (2017)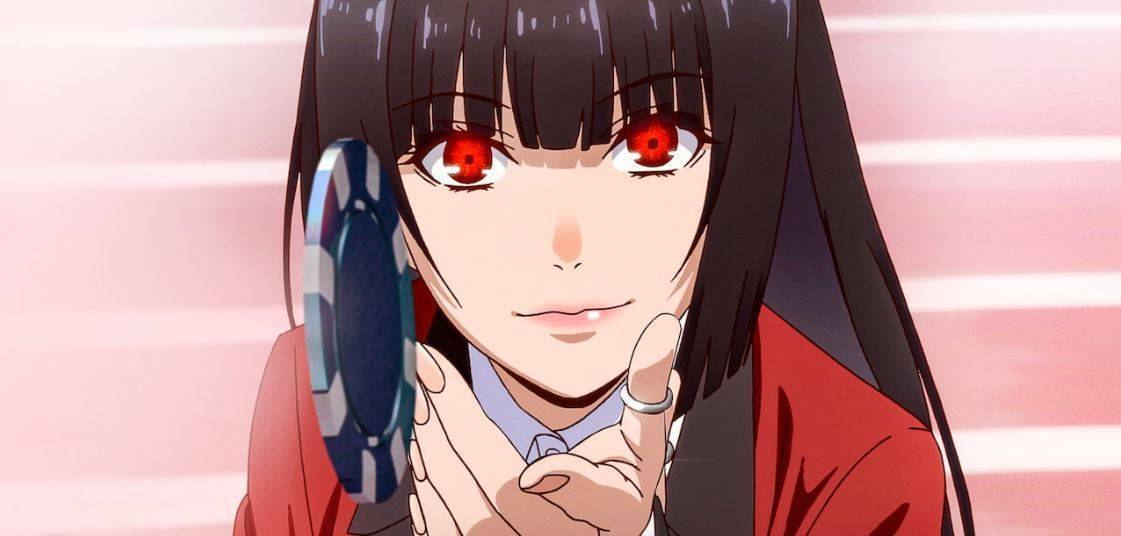 The Hyakkaou Private Academy is noted for using unconventional methods to prepare its students for life in the real world. That is one of the main reasons why it is so popular, and only the children of the most regal families are allowed to participate. It's pretty much like any other school in the country during the day, but at night, the dark halls of the academy transform into bleak dens where the pupils study the sophisticated art of gambling. Most youngsters aim to excel at these games in order to raise their overall grades, but Yumeko Jabami, a new gorgeous transfer student, adores the adrenaline rush she gets from them. And it's only a matter of time before her irrational gambling addiction exposes the crooked powers at the helm of these games.
As I previously stated, most anime uses fanservice as a main selling factor; however, in 'Kakegurui,' this is not the case. It makes extensive use of fanservice to depict the protagonist's gambling addiction. She is so enthralled by it that she is practically aroused by it. While most anime has forced fan service moments, the Ecchi in this one fits the tone wonderfully. All of the episodes are available to view online.
Kill la Kill (2013-2014)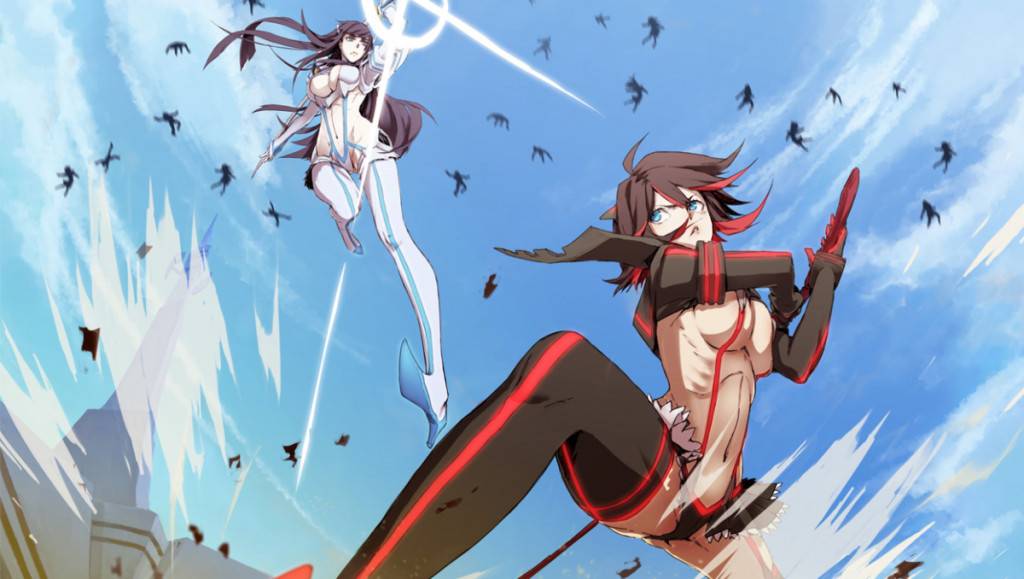 Only two things distinguish 'Kill la Kill': its over-the-top dazzling action scenes and its overwhelming fanservice. Simply told, 'Kill la Kill' is Ecchi at his finest. Most Ecchi anime's main goal is to simply incorporate a succession of chronological fanservice moments in order to appeal to a specific audience. However, 'KLK' takes a very different approach to the genre by offering a plot that is a little unsteady in its direction but still entertaining. Here's where you can see the anime.
Neon Genesis Evangelion (1995-)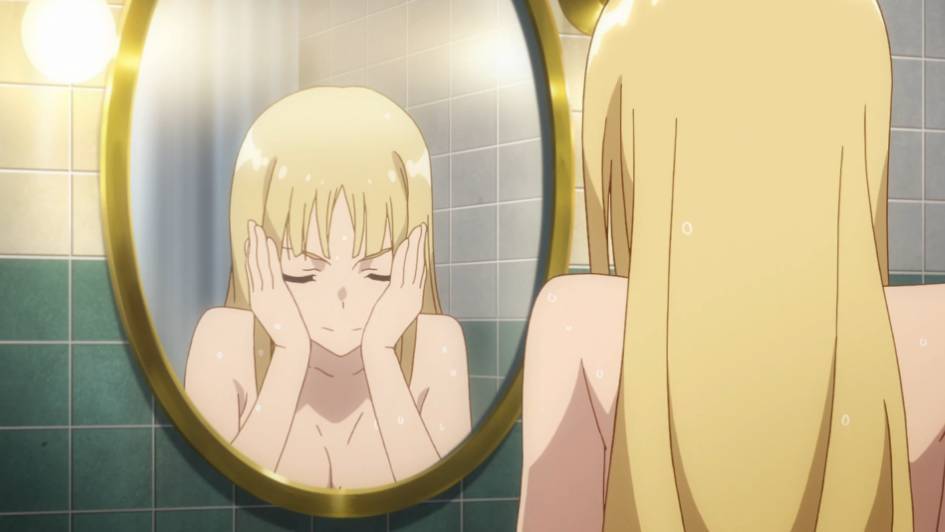 'Neon Genesis Evangelion' is a late-90s original anime that was recently resurrected by Netflix. The series went viral as a result, and it is today more popular and acclaimed than it has ever been. While it's disputed if it deserves to be so overhyped, there's no denying that it contains some of the most spectacular action moments ever. Even its opening and ending themes are among the most often heard in anime history. Apart from everything else, 'Neon Genesis Evangelion' features a lot of fanservice, especially considering how ancient it is. The Ecchi in this one comes out as downright terrifying at times, and the only reason for this is that the show's director despises otaku stereotypes in general. He included these exaggerated fan service moments solely to make fun of and respectfully tease fans of Ecchi in anime. You may watch the show online here.
The Seven Deadly Sins (2014-)
What makes 'The Seven Deadly Sins' such a brilliant anime is its mastery at combining comedy and action. While the film's spirit is centered on its characters and battle scenes, the plot is also intriguing. The anime's combat sequences conform to cliches, with nearly every one lasting many episodes. However, it's surprising to discover that these confrontations are always in context and aren't thrown in randomly to fill plot holes.
Many fans love the anime for everything it has to offer, but it has always been chastised for its excessive use of fanservice. Several have even stated that some of the film's scenes clearly depict sexual harassment. While all of this is important to the overall plot, it has proven to be a disappointment for many fans. But if that's exactly what you're searching for in anime, you shouldn't hesitate to watch it. The series can be viewed here.
Our Team DCS includes 5 different writers proficient in English and research based Content Writing. We allow them and encourage them to follow the Entertainment news all day long. Our posts, listicles and even the exclusives are a result of their hard work.