Some anime shows will make you cry your eyes out, while others will leave you with a gloomy sense of emptiness inside. Even the most popular anime, such as 'Naruto,' can give you the chills with their tragic, heartfelt moments. If you've been following anime for a while, you're probably aware that it has a number of disturbing pieces that linger with you for a long time.
We've already covered the tragic deaths of our favorite characters in another list, and we've also got one for the top sad anime series of all time. However, now that Netflix has made a serious commitment to introducing more anime, we've decided to create a new, special collection. Here's a list of Netflix's most emotional anime:
A Silent Voice (2016)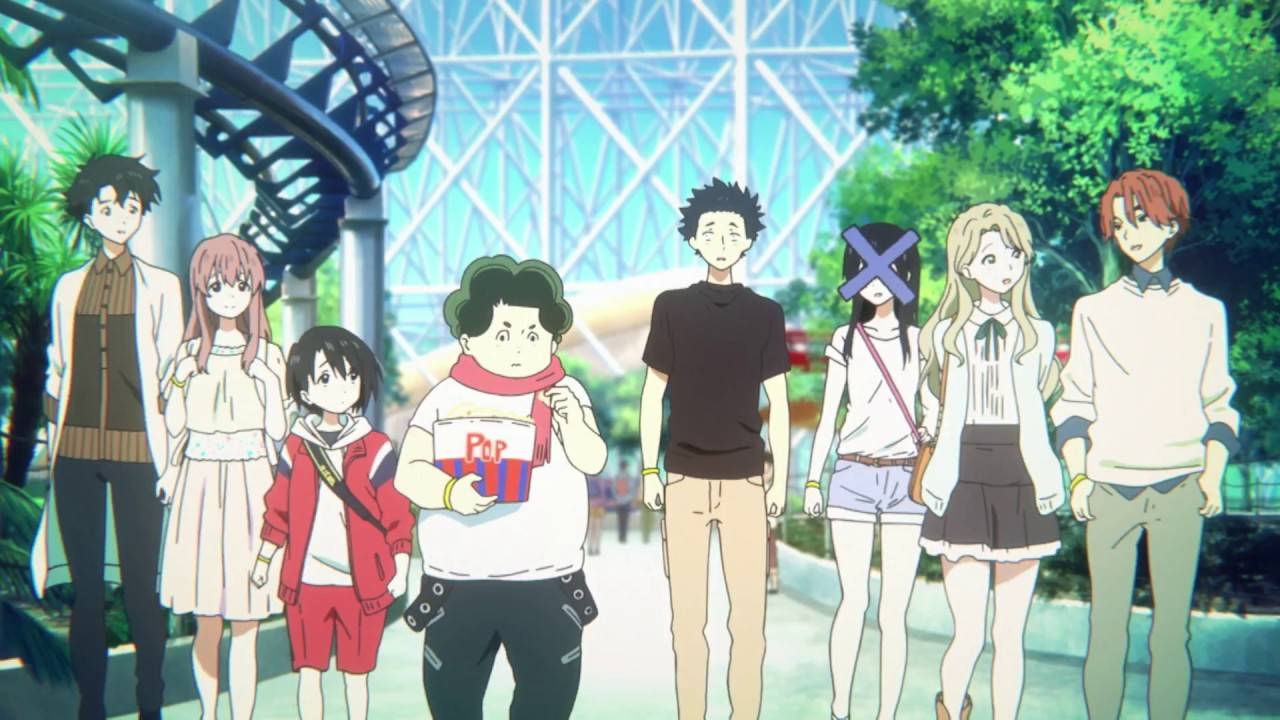 'A Silent Voice,' produced by Kyoto Animation Studio, is an anime film about a bored adolescent named Shouya Ishida. To pass the time, he and many of his classmates brutally abuse Shouko Nishimiya, a new deaf transfer student. However, when the school officials learn about this, only he is held responsible for everything that has happened to her. Soon, the entire school begins to ignore him, and he spends the remainder of his middle and high school years alone. When he recognizes his errors, he takes it upon himself to seek out Shouko and make amends for any harm he may have caused. The story that follows is a heartwarming tale about a young child who strives to make atonement for his previous mistakes.
'A Silent Voice' boasts some of the most magnificent images and sounds, in addition to a fantastic inspiring story. The severe and gloomy subjects it addresses will undoubtedly make your heart skip a beat. Finally, it may cause you to reconsider your own relationships with people from your past and present. The animation can be viewed here.
A.I.C.O Incarnation (2018-)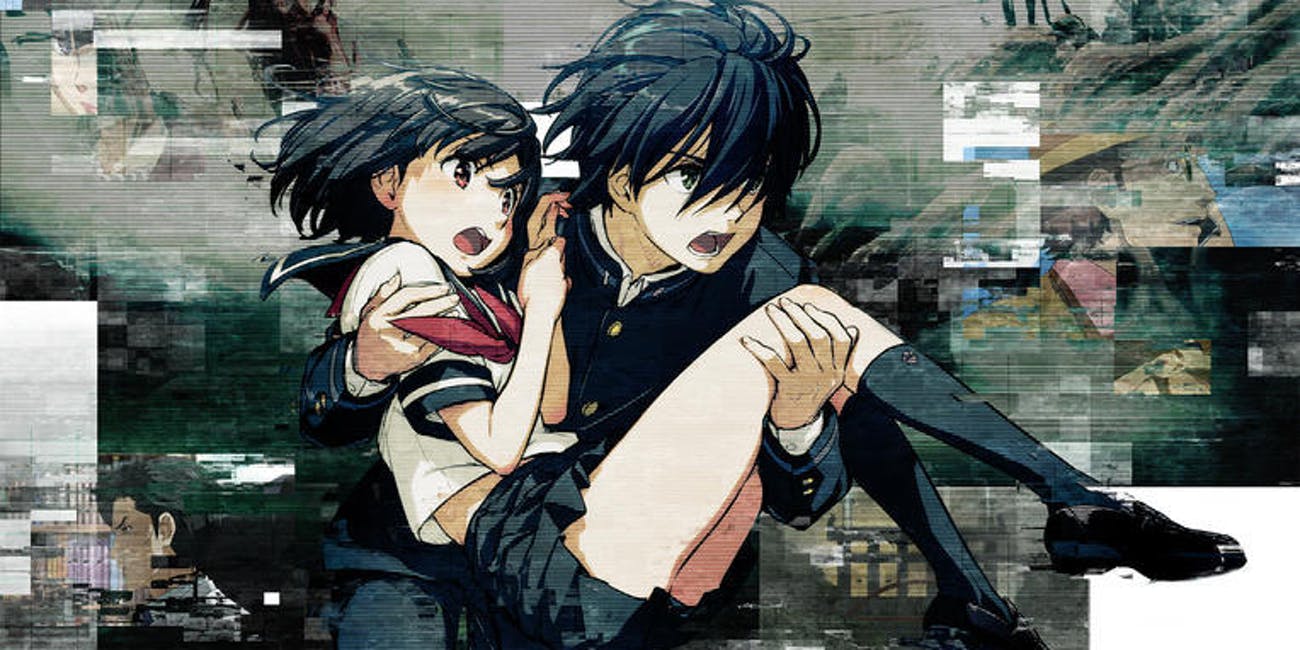 'A.I.C.O Incarnation' stands apart from the rest of the anime on this list. One of the newest additions to Netflix's increasing collection of anime originals is this fascinating sci-fi adventure. It is set in the year 2035 and focuses around an event known as the "Burst," which has a significant impact on the lives of various people. Aiko Tachibana, who is now wheelchair-bound, is still grieving the death of her family as a result of the incident two years later. But when a transfer named Yuuya tells her the truth about what happened, everything she thought about herself and the situation begins to change. What follows is a thrilling and dangerous adventure for the two "teenagers," who may now hold the future of humanity in their hands.
The action scenes and thrilling sci-fi puzzles are the main focus of 'A.I.C.O Incarnation.' However, it is the characters' backstories that give the anime a gloomy and depressing tone. The entire dark color palette, which depicts the semi-utopian appearance of the devastated city, gives the animation an extremely somber tone. If you've been considering watching this show, ignore the unfavorable reviews and give it a chance. It's likely that you'll enjoy viewing it. The anime can be found here.
Demon Slayer: Kimetsu no Yaiba (2019 -)

Only Tanjirou Kamado's sister, who has been converted into a demon, lives after her family is ruthlessly slain by a formidable demon. Now, the diligent and loving young adult has just two aims in life: to restore her sister's humanity and to avenge his loved ones' deaths. Tanjirou is continuously confronted with new problems as he joins the Demon Slayer Corps, which eloquently express his concept on friendship and fraternity. 'Demon Slayer: Kimetsu no Yaiba' stands out, though, since it humanizes even the adversaries, some of whom have horrible and eye-watering backstories. The anime can be watched online here.
Erased (2016)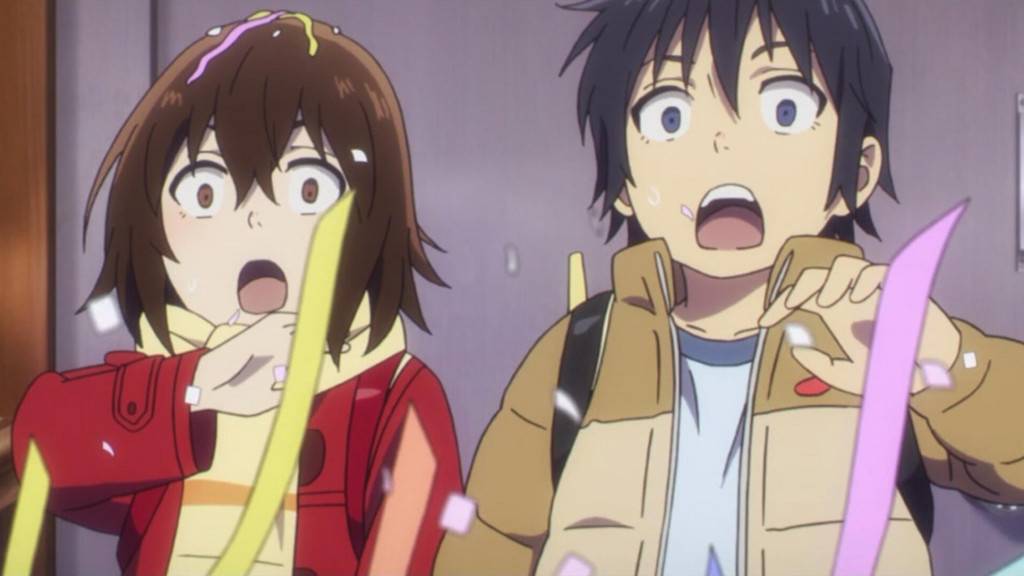 A-1 Pictures' 'Erased,' also known as 'Boku Dake ga Inai Machi' in Japanese, is a mystery sci-fi thriller. Every time Satoru Fujinuma, the protagonist, observes a tragic incident, he is inadvertently sent back in time by a few minutes. He is able to rescue the lives of countless innocent people thanks to this unknown yet powerful occurrence. When he is falsely accused of his mother's death, he finds himself in the past – 18 years earlier. This makes it clear to him that his mother's death could be linked to events from his youth. When he runs across one of his old classmates, Kayo Hinazuki, who was kidnapped and murdered by an unknown assailant, things start to make sense. Satoru must now race against time to change his past in such a way that two innocent lives are saved.
Now, I won't say whether or not the anime has a satisfying conclusion, but its portrayal of various genuine and thought-provoking issues makes it a deserving addition to our list. Child abuse, loneliness, sadness, bullying, escaping one's issues, and, of course, dealing with the loss of a loved one are just a few instances. All of the episodes are available to view online.
Flavors of Youth (2018)

'Flavors of Youth' is an anime film that is separated into three halves. Each chapter begins with a different locale, where it examines the basic pleasures of life via timeless love stories and sensual memories. This anthology incorporates numerous aspects of Chinese culture with great visuals that will appeal mostly to a Chinese audience. Despite this, the film's themes on the fleeting essence of life will resonate with people all over the world. If you don't want to commit to a long-term project, 'Flavors of Youth' is the ideal anime to take you on a nostalgic journey. You may watch the anime online here.
Japan Sinks: 2020 (2020)

Pyeon-Gang Ho and Masaaki Yuasa directed the drama film 'Japan Sinks: 2020.' The movie follows the Mutou family as their lives are turned upside down when an earthquake strikes the whole Japanese archipelago, leaving people to fend for themselves. Japanese men, women, and children must go to great lengths to preserve their existence as society crumbles. This moving and unforgettable story of survival can be seen here.
Toradora (2009)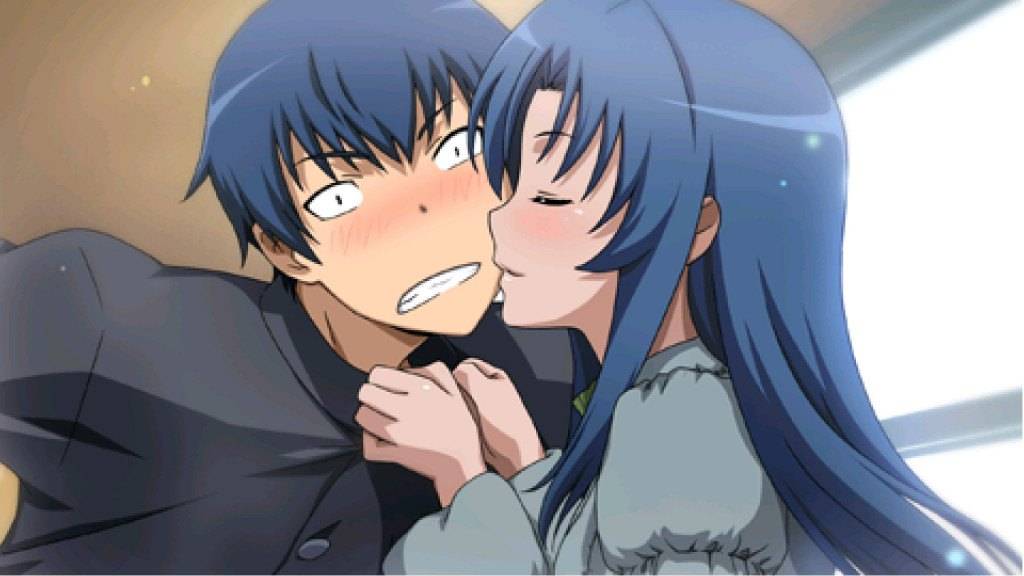 'Toradora,' unlike the other series on this list, is more of a rom-com with traditional character tropes. Taiga Aisaka, the female protagonist, is a tsundere who always carries a wooden Katana. On the other hand, we have Ryuuji Takasu, a good-hearted male protagonist whose frightening appearance sometimes leads to him being dubbed a delinquent. Initially, the two meet with the intention of assisting one another in gaining the attention of their respective crushes. But, as time passes, things take an unexpected turn, and what began as a strange relationship quickly transforms into an improbable collaboration.
Overall, 'Toradora' is a standard high school comedy that aims to make you laugh while also making you fawn over its adorable characters. However, it is the anime's melancholy ending that will leave you with a strangely sorrowful sensation. I won't reveal too many spoilers here, so if you want to learn more, you'll have to watch it for yourself. Don't be shocked if this romantic comedy leaves you with a hole in your heart. The anime can be watched online here.
Violet Evergarden (2018)

Kyoto Animation has released another slice-of-life anime, 'Violet Evergarden.' It relates the narrative of Violet, a young teenage girl who was once caught up in the Great War's slaughter. She had been raised solely for the purpose of destroying opponents, and she finds herself in the hospital with nothing but a few unknown words from her lone loved one near the end of the war. She begins working at the CH Postal Services after feeling lost in the postwar world. She discovers a "Auto Memory Doll" at work, which functions as an assistant, translating a person's ideas into words on paper. She is so taken with the notion that she decides to work as one herself, and thus her adventure begins, which not only aids her in reshaping the lives of those she works for, but also aids her in discovering the true purpose of her own life.
Kyoto Animation is well-known for tackling heartfelt slice-of-life projects. Regardless, 'Violet Evergarden' feels significantly different from the rest of their work. Overall, the anime is much more than a good tearjerker, and it may even teach you something about your own genuine purpose. You may watch the anime online here.
Words Bubble Up Like Soda Pop (2021)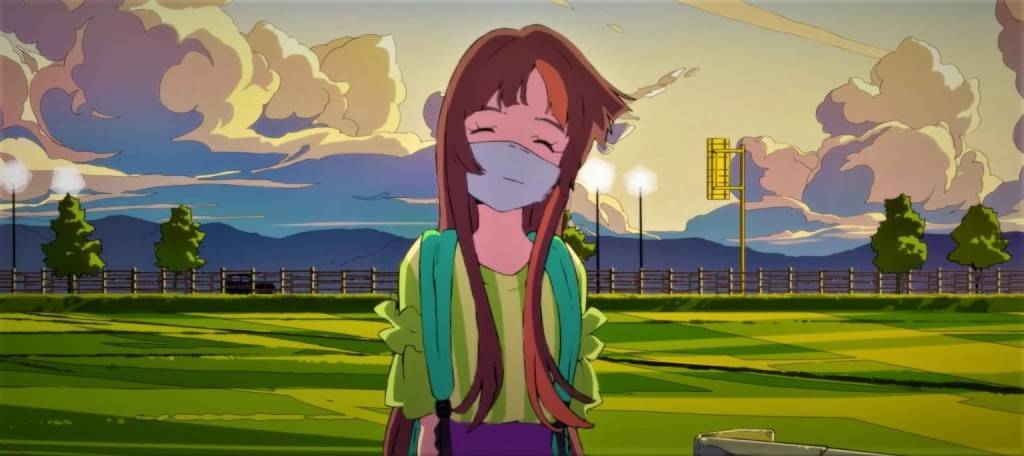 Yui "Cherry" Sakura is a shy adolescent who loves to communicate through haiku. He was at a care center when he met Yuki "Smile" Hoshino. She is a rising influencer who enjoys spreading happiness wherever she goes. Despite their opposing characteristics, the two youngsters quickly become friends and begin to develop affections for each other. Their relationship is strengthened by their shared professional aspirations, but can they ever admit how they truly feel? The film is available to watch online.
Your Lie in April (2014 – 2015)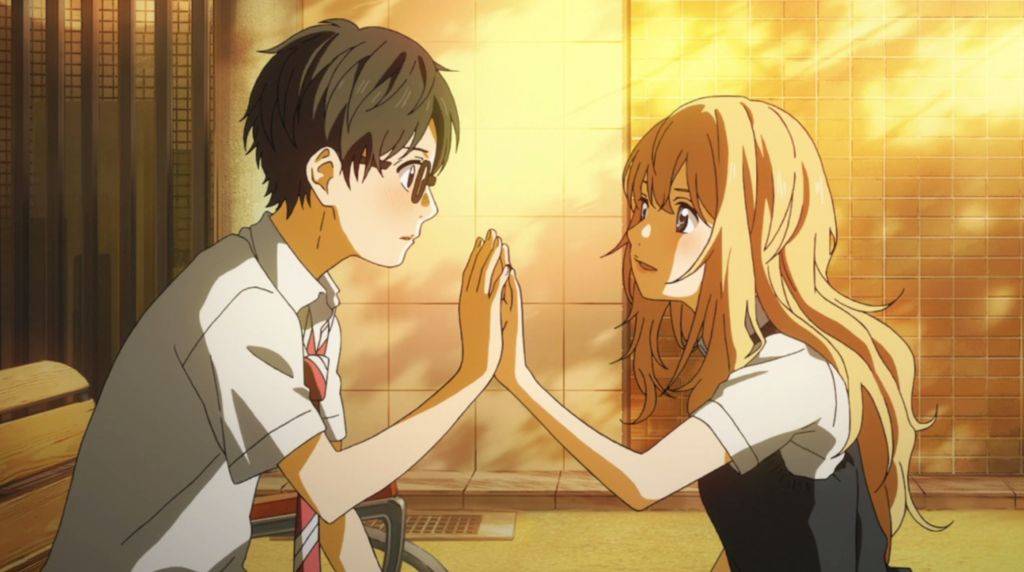 'Your Lie in April,' based on Naoshi Arakawa's manga series of the same name, is a love drama about hardship and self-discovery. Kousei Arima is a gifted pianist who has received accolades from even the most skilled musicians. When his mother dies unexpectedly, however, the young boy struggles to cope with the harsh reality, and as a result of the trauma, he is unable to hear the sound of his piano in the years that follow.
As Arima's life spirals out of control, he meets Kaori Miyazono, a gorgeous violinist who not only encourages him to pick up the piano again, but also enters him in a competition with her. The encounter aids Arima's recovery from despair, but Kaori is concealing a terrible truth that threatens to throw him over the brink once more. You may watch the anime online to see how the tale progresses.
Our Team DCS includes 5 different writers proficient in English and research based Content Writing. We allow them and encourage them to follow the Entertainment news all day long. Our posts, listicles and even the exclusives are a result of their hard work.