She has a three-pronged career and is more accomplished than most in each of the vocations for which she is best recognised at the age of 32. Emily Ratajkowski first had it a little harder than most as a model, writer, and actress until she scored a part in a well-known adolescent sitcom. Her biggest accomplishments have come from her modelling profession, which propelled her into being one of the most sought-after women in the world, despite her later appearances in episodes of other TV shows, music videos, and films.
She has modelled on the runway for designers like Versace and Dolce & Gabbana and served as the spokesperson for well-known companies like DKNY and Paco Rabanne. She calls herself a feminist and has won several awards, including Esquire's Woman of the Year and FHM's list of the top 10 sexiest women in the world. She has amassed over 30 million Instagram followers, and as a result of her popularity and reach, she has emerged as a marketing phenomenon. She made a shocking admission recently and blamed it on misogyny as an actor. Here is a look at some of Emily Ratajkowski's best roles over the years as it now appears improbable that we will ever see her in a movie again.
Blurred Lines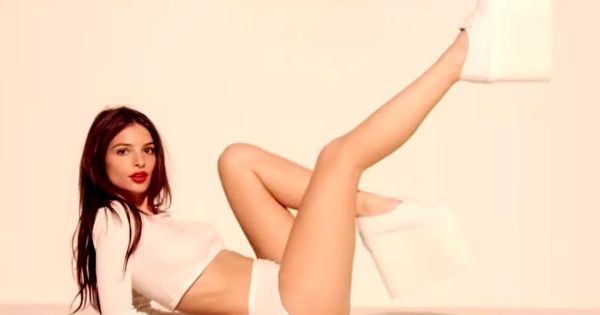 Because she is open about the misogynistic attitudes she has met in Hollywood, Emily Ratajkowski has frequently made headlines. The celebrity also stirred up a lot of controversy when she claimed that musician Robin Thicke had grabbed her on the set of his now-infamous music video for the smash song, Blurred Lines, in an essay for a memoir. The song itself has drawn criticism and been called misogynistic for portraying women like sex objects and making light of sexual abuse.
Despite all the controversy, the music video and Ratajkowski's now-famous performance in it were extremely important to the development of her career. Many people considered Ratajkowski to be the most attractive of the racy video's other magnificent women, who also showed off some incredibly sexy moves while dancing with Robin Thicke, T.I., and Pharrell Williams.
Her performance in the video launched her modelling career and assisted in propelling her to the level of fame and popularity she would later experience. There's no ignoring the fact that she was wildly seductive in the video, even though it later became contentious and entangled in other charges. It also remains one of her most memorable performances in any medium.
Easy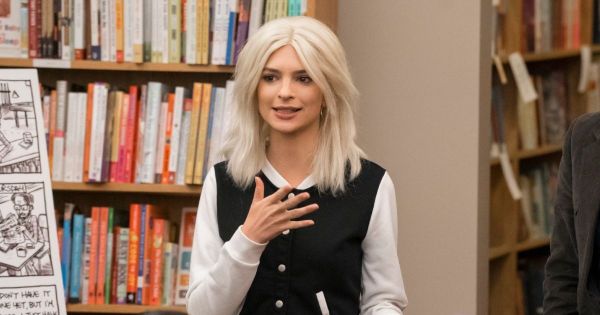 Emily Ratajkowski then had an appearance in the comedy-drama anthology, Easy, solidifying her renown and appeal. The Netflix series was a hidden gem since each episode had distinct tales with common themes that illustrated the wide range of contemporary relationships.
The programme ran for three seasons and featured numerous additional well-known celebrities, including Dave Franco, Aubrey Plaza, and Orlando Bloom. Additionally, it was well-liked and well-received, with an astounding 85% rating on Rotten Tomatoes. In Season 1's "Art and Life" episode, Ratajkowski made an appearance and performed a role as Allison Lizowska.
Entourage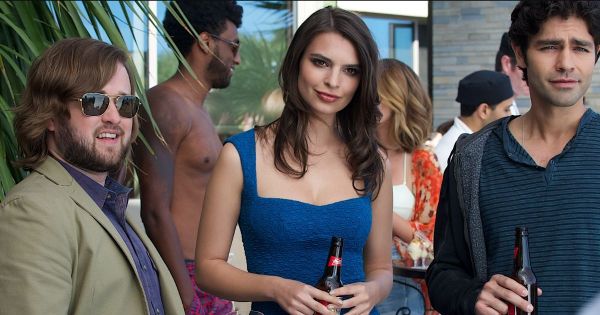 By 2015, Emily Ratajkowski had established a reputation for herself in the modelling world and was quickly rising to the top of the list. Entourage was a successful television programme with a sizable fan base that inspired a cinematic adaptation of the series when it concluded. Ratajkowski made an appearance on it as herself in the film adaptation. The career escapades of an A-list actor named Vincent Chase and his group of pals and managers were the focus of the show and the subsequent movie.
Celebs and athletes frequently made guest appearances in Entourage. Another character in the movie, Travis, has a crush on Emily Ratajkowski. But he finds out that Vincent is seeing her in a covert manner. Despite receiving little to no critical acclaim, the movie was still popular with the show's large fan base. The show has also featured other well-known celebrities like Christina Aguilera, James Cameron, Matt Damon, Scarlett Johansson, and Eminem.
Gone Girl
In Gone Girl, Emily Ratajkowski barely had a fleeting appearance. It is still the biggest movie she has ever been a part of, though, given the critical and commercial success the movie went on to experience. The movie was released at a time when she was becoming increasingly well-known and well-liked, thus it served as yet another important career stepping stone.
She portrays the character Andie Fitzgerald in the movie. Although her role was little and her appearance was quick, she performed it well. In a movie where the husband's wife (Rosamund Pike) makes the man's life a living hell for his marital misdeeds, Ratajkowski essentially played the character's mistress.
I Feel Pretty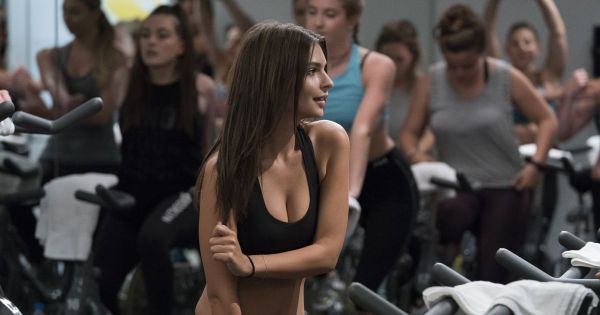 When it comes to her political beliefs and status as a female role model, Emily Ratajkowski has frequently been a very outspoken individual. Her opinions on topics like feminism have frequently marked her success and shaped who she has been in her life outside of modelling and acting. She had a personal connection to Mallory, the character she played in I Feel Pretty. Mallory had a crucial role in the movie's comic take on female empowerment since she is a stunning role model for the lead character Renee Bennett.
Mallory, who Renee looks up to because of how attractive she is, later admits to experiencing relationship and self-esteem problems as well, dispelling Renee's notion that her life is ideal. Despite the film's good intentions, it received negative reviews, was charged with missing the mark, and was the subject of a variety of theories as to why. The New York Times has one of them here.
"The movie makes the argument that the only thing keeping women with average looks from succeeding is their perception that it does. That mindset places the responsibility for increasing one's own self-esteem on the individual woman rather than criticising social beauty standards as a whole. The truth is that there are more demands than ever on women's appearances. Admitting that has just become frowned upon.
iCarly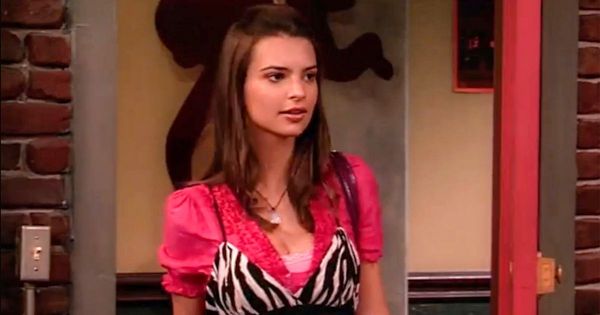 In 2009, when Emily Ratajkowski was still a teenager just entering adulthood, the well-known children's show iCarly gave her her first significant performance as a budding actress. The Nickelodeon show has become one of the most watched programmes on the network and has helped launch the careers of numerous celebrities who have appeared on it. It has also undergone a relaunch and is still well-liked in this incarnation.
Ratajkowski portrayed the role of Tasha in two episodes of the programme between 2009 and 2010. She had previously appeared in a short film and a smaller film production, but it was this role that gave her the opportunity to move on to greater roles.
In Darkness
Ratajkowski plays Veronique in the 2019 film In Darkness, one of her final roles to date. She co-starred in the low-budget thriller with Game of Thrones actress Natalie Dormer, who portrayed Sofia McKendrick, a blind pianist.
Despite the fact that Veronique is the daughter of a guy who seems to be a Serbian philanthropist but has been charged with war crimes during the Bosnian War, Sofia and Veronique get along well. He's currently under suspicion for leading a criminal gang as well. When Veronique offers Sofia a mystery USB disc before she is slain, Sofia finds herself caught up in a bizarre scheme.
The Spoils Before Dying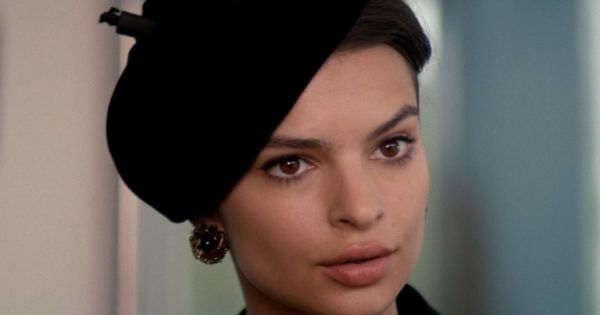 Emily Ratajkowski demonstrated early in her acting career that, although being predominantly a model, she had a wider range of acting styles than most people gave her credit for. She made an appearance in the comedic miniseries The Spoils Before Dying as Agent Day. Ratajkowski made an appearance in three episodes of the humorous show, which also included a number of comic heavyweights like Will Ferrell and Kristen Wiig. Given how many SNL cast members were included in the show, it was not surprising that it was entertaining. Ferrell starred in it as Eric Jonrosh, a writer and director who leads an extravagant lifestyle.
We Are Your Friends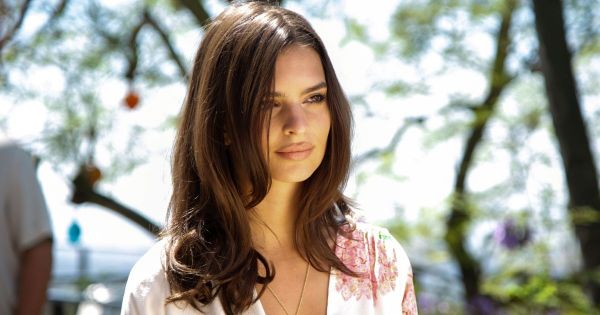 To be true, Emily Ratajkowski has always been much more successful at attracting attention for her modelling talent and stunning appearance than for her playing abilities. She's been a passable actress, although she's frequently criticised for having good looks but only appearing in acting parts and for having a bit deadpan delivery. Sadly, it's likely that these negative viewpoints have also influenced her choice to stop performing.
There have been hints that she was perfectly capable of being a leading lady and portraying likeable characters in the correct context, even though no one was predicting that she would win an Academy Award any time soon. Ratajkowski co-starred in the 2015 love movie We Are Your Friends with Zac Efron, who plays a young, struggling electronic DJ.
As the film goes into some really dark subjects like adultery and drug overdoses, Ratajkowski's character Sophie finds herself divided between her two best friends. In the end, it turns out to be a tale of maturation through adversity; Emily Ratajkowski excels in her role and makes the movie a captivating watch. She wasn't simply attractive; she was able to give Sophie a complex yet incredibly endearing demeanour by adding some wonderful levels of charm to the role.
Welcome Home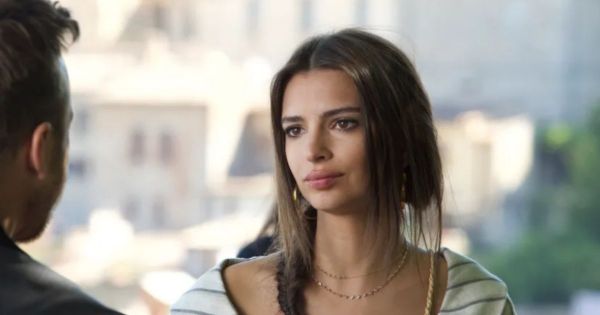 Regardless of what the reviewers may have said, Welcome Home was undoubtedly a compelling movie. The movie, which starred Ratajkowski and Aaron Paul from Breaking Bad, was somewhat of a raunchy thriller. They choose to stay at a distant rental home in Italy as they attempt to rebuild their relationship after she was exposed as cheating during a drunken encounter with a coworker.
They quickly run across the charming and enigmatic property owner, who seems to have dark intentions. What happens next is a terrifying trip for the pair as they are threatened and used as bargaining chips by a man who abuses his house in ways that would make you regret ever renting an Airbnb. Even though the film received negative reviews, it had several funny and bawdy moments that gave it a spicy edge.
Our Team DCS includes 5 different writers proficient in English and research based Content Writing. We allow them and encourage them to follow the Entertainment news all day long. Our posts, listicles and even the exclusives are a result of their hard work.