The world has now met The Foo Fighters' brand-new drummer! On Sunday, the well-known rock group revealed the identity of their new drummer at a livestream event.
Josh Freese is now prepared to take over as the rock band Foo Fighters' drummer in lieu of the late Taylor Hawkins. To find out more about Josh Freese, the new drummer for the Foo Fighters, continue scrolling down.
Foo Fighters announce Josh Freese as their new drummer a year after Taylor Hawkins' death
The rock group Foo Fighters' new drummer is named Josh Freese! Freese was introduced by the renowned band as their new drummer on Sunday during their Preparing Music for Concerts livestream event.
One year after the passing of Taylor Hawkins, the Foo Fighters announced Josh Freese as their new drummer. The webcast was captured at Studio 606, and it featured amusing cameos from Chad Smith of the Red Hot Chilli Peppers, Tommy Lee of Motley Crue, and Danny Carey of Tool.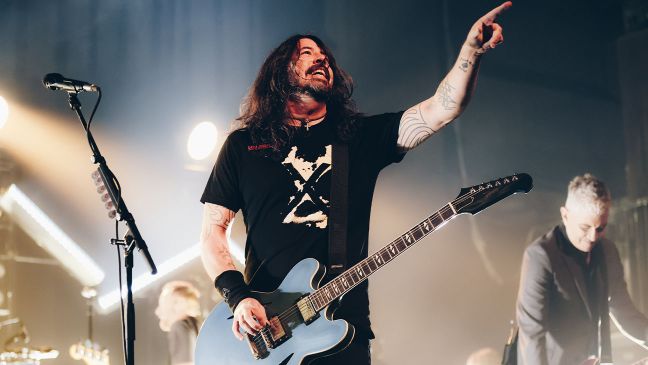 According to a Variety source, Josh said "Um, excuse me" before it was obvious that he had accepted the role when he appeared on the screen. It's unclear at this time whether Freese is a long-term band member or just a temporary replacement for the live performances.
Here's all you need to know about Josh Freese (his early life, career and more)
Josh Freese, who hails from a musical family, was born in Orlando, Florida, in the United States, on December 25, 1972. It would therefore be accurate to claim that music is in his genetic makeup. His mother was a trained classical pianist, while his father worked as a director for the Walt Disney Company.
At the tender age of 8, Freese started out on the drums. At age 12, he began performing professionally. He didn't look back after that. He has so far published a lot of solo works in which he is listed as an instrumentalist and singer-songwriter.
Freese has collaborated on tracks over the years with artists like Queens of the Stone Age, Devo, and Sting. He is currently regarded as one of the top drummers in the industry. He has previously cut music for a number of well-known performers, including Katy Perry, Michael Bublé, Nelly Furtado, Kelly Clarkson, and Avril Lavigne.
It's not like I just decided to become a session drummer one day, Freese stated in an interview with the blog Drummer's Journal in 2016. "It's not like I woke up one day and said, 'I'm going to be a session drummer,'" he said. It sort of just occurred.
In addition to having many sources of income, he continued, "I enjoy the variety of playing music with other people in various settings. Maybe I could say, "Ok, I'm successful enough where I don't have to do anything else but focus on my band," if I were the drummer for Muse. Having only one band…I do occasionally daydream about that. I am only a human.
In December 2022, Foo Fighters announced they will continue without Taylor Hawkins
The band issued a statement on December 31, 2022, that stated, "As we say goodbye to the most difficult and tragic year our band has ever known, we are reminded of how thankful we are for the people that we love and cherish most, as well as for the loved ones who are no longer with us."
The Grammy-winning rock group went on to say, "The Foo Fighters were founded 27 years ago to stand for the lifelong power of music and the ability to continue living. And over the past 27 years, our fans have created a global community that has supported us all through the most trying moments. a location where we can come together to sing the chorus of life via music, sharing our joy and grief, dreams, and anxieties.
— Foo Fighters (@foofighters) December 31, 2022
They said, "Without Taylor, we never would have become the band that we were – and without Taylor, we know that we're going to be a different band moving forward."
As a way to express their appreciation for the fans, Foo Fighters said, "We know that when we see you again – and we will soon – he'll be there in spirit with all of us every night." They also made a pledge.
How did Foo Fighters' drummer Taylor Hawkins die?
In March 2022, Taylor Hawkins, the band Foo Fighters' longtime drummer, passed away. He was 50 years old when he passed away. The ensemble was due to perform in Bogota, Colombia, where he breathed his last. In a hotel room, he was discovered dead.
Taylor's band confirmed the tragic news of his passing. Following that, the group sent a statement to their Twitter account that said, "The Foo Fighters family is crushed by the tragic and untimely loss of our beloved Taylor Hawkins. We shall always remember his contagious humour and musical spirit.
"Our hearts go out to his wife, children, and family," it said, "and we ask that their privacy be treated with the utmost respect in this unbearably trying time." He spent more than 20 years with the band.
Then, a lot of celebrities offered their sympathies online. Brian May of Queen said, "No," on his Instagram page. It's impossible. Heartbroken. You were like family to us, Taylor. Our dear child, our brother, and our friend.
In total sorrow and disbelief about Taylor Hawkins' passing, Mike Portnoy tweeted. He has always been someone I greatly admire. A gem of a man who was always enjoyable to be around, amazing drummer. I'm really devastated.My sincere condolences go out to his bandmates and family.
Music by Rage Against the Machine God bless you Taylor Hawkins, Tom Morello continued. I admired your spirit and unyielding granite force. Peace be with you, dear friend. "Ugh man," wrote Elijah Wood. The news of Taylor Hawkins is tragic. Regards to his loved ones.
Which Foo Fighters song do you love the most? Please share your opinions with us in the space below. Keep checking back with us for the most recent information from the entertainment industry.
Being a binge-watcher himself, finding Content to write about comes naturally to Divesh. From Anime to Trending Netflix Series and Celebrity News, he covers every detail and always find the right sources for his research.