Hollywood has a reputation for being unstable. It often requires a high level of talent and tenacity to experience true longevity in show business because stars come and go frequently. Dennis Quaid, however, has established himself as one of the finest performers with what it takes to endure in the business and continue to be well-liked across many generations of moviegoers over the course of his 48-year career as a movie star.
Even after a storied career, Quaid is still going strong. He currently has three projects in post-production, and he will also star in Taylor Sheridan's upcoming fourth installment of the enormously successful Yellowstone trilogy. Here are our recommendations for Dennis Quaid's greatest performances, in honour of his incredible career over the years and all that is yet to come from him.
Breaking Away

Dennis Quaid received his big break in the coming-of-age movie Breaking Away in 1979, while he was still trying to establish himself as an actor. Quaid portrayed a young man named Mike who, along with three other pals, had to start making the shift from being teenagers to becoming adults. Along the way, they experience young love, battle with older boys, and endure mockery from wealthier children due to their humble upbringings.
When an Italian race team arrives in town, one of the group's obsessions with cycling propels them into an underdog racing adventure. Breaking Away, a superbly produced movie, received nominations for four Golden Globes and five Academy Awards, including Best Picture. It also started Dennis Quaid on his journey to the enormous prominence he would later reach as a young actor.
Dinner With Friends

Dennis Quaid portrayed a spouse in the 2001 television movie Dinner With Friends who seemed to lead a perfect existence with his wife, Andie MacDowell. That is, until Toni Collette, who plays one of their closest friends so brilliantly, announces that her husband has left her for a flight attendant. The pair must reconsider their own marriage as a result of the shocking news, which causes fissures they had no idea existed to surface.
The movie, which was adapted from an award-winning play, received accolades for how honestly it handled relationships, fear, and transformation. With it, Quaid undoubtedly displayed the depth of his acting, and the film was acclaimed for how skillfully it translated the original play, which received raving reviews of its own. When reviewing the movie, Variety had the following to say.
Margulies' talent at bringing feelings of loss and the fear of change to the surface in a very honest manner without pressing the topics too bluntly is what makes "Dinner With Friends" such an amazing piece.
Far From Heaven

Dennis Quaid and Julianne Moore each gave performances in the independent love drama Far From Heaven from 2002 that demonstrated why they are such well-regarded actors. The actors did a fantastic job portraying a husband and wife going through a complicated marriage breakdown. Everything begins when the wife learns that her husband has been going to gay bars. He subsequently breaks down and admits that he has homosexual desires after she walks in on him kissing a man.
They agree that he must go through conversion treatment, but this only makes their marriage more difficult because he is unable to hide who he really is and ends up using alcohol as a coping technique. The film, which tackles some contentious but deeply moving issues, was nominated for and took home a number of accolades. It also included a magnificent performance from Dennis Quaid, who received nine nominations for Best Actor. It was a part that perfectly encapsulated the depth and versatility of this now-famous performer.
Flight of the Phoenix

Dennis Quaid had a busy year in 2004, appearing in four different films. The drama of survival, Flight of the Phoenix, was one of them. Captain Frank Towns, the pilot of the cargo plane that crashed, was portrayed by Quaid. The men must figure out how to survive in a remote location of the Mongolian Gobi Desert with his co-pilot and two passengers.
They work frantically to get their plane fixed. The tough conditions and the arrival of a group of smugglers, however, make the task more challenging. As the senior pilot in a very perilous position, Quaid had to maintain his composure throughout the movie, which included some excellent acting from him. Unfortunately, both with audiences and reviewers, the movie flopped. Although it was a really decent movie, this was largely due to it being underappreciated.
Frequency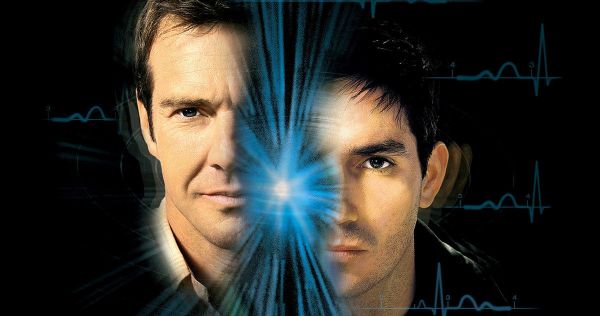 Dennis Quaid played a firefighter who lost his life in a terrible fire in the science fiction movie Frequency. Later, his kid uses an odd radio to find a technique to travel through time. The two learn, nevertheless, that meddling with the past might have unanticipated consequences on the present and permanently alter it.
A moving and frequently melancholy movie called Frequency included two outstanding actors as It makes one feel sentimental and compels the audience to consider the extent they would go to in order to reverse unfortunate past events. In the movie, Quaid was as captivating as ever, and Jim Caviezel, who played his son, was more than up to the task.
Great Balls of Fire!

Dennis Quaid was the ideal option to portray another celebrity who possessed these qualities due to his remarkable appearance as a young actor and his ferocious on-screen personality. Jerry Lee Lewis was known for having incredible talent as a rock performer, but he also struggled with alcoholism and other vices that ultimately led to his demise. Lewis once had the talent and good beauty to dethrone Elvis from his throne, but he made the fatal error of marrying his own cousin's 13-year-old daughter.
This led to his final labelling as a pervert and a child molester, which effectively put an end to what was supposed to be an even more famous career than it was. Dennis Quaid, who played Lewis in the eponymous biography, expertly captured the best and worst of the tragic rock star's life. Lewis was known for timeless anthems like Great Balls of Fire. Both the movie and Quaid's performance were top-notch. Lewis passed away at the age of 87 last year, and Quaid paid tribute to the musical icon whose life provided him one of his most enduring roles.
In Good Company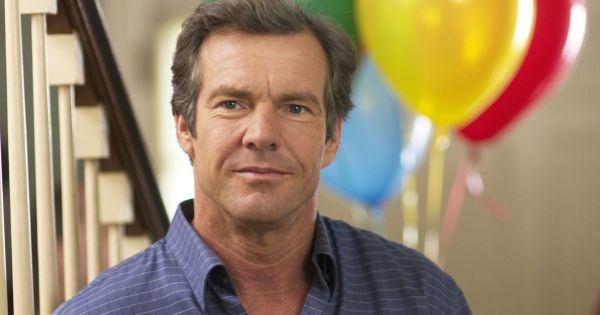 Dennis Quaid was already a seasoned actor by the early 2000s, and a different generation found his on-screen character to be highly appealing. When he appeared in the 2004 romantic comedy In Good Company with a young Topher Grace and Scarlett Johansson, this fit his role wonderfully. Quaid as an elderly advertising executive in the movie who must deal with a youthful hotshot becoming his new employer.
Even worse, he finds out that his attractive daughter's new boyfriend is also his new boss. The resulting dynamic between these three led to some entertaining scenes, and the movie itself was lovely and tackled some heavy subjects like the anxiety and job concerns workers occasionally have as they age. Overall, a terrific movie that brought three stars of different ages together in a nice way to show off their best work.
Jaws III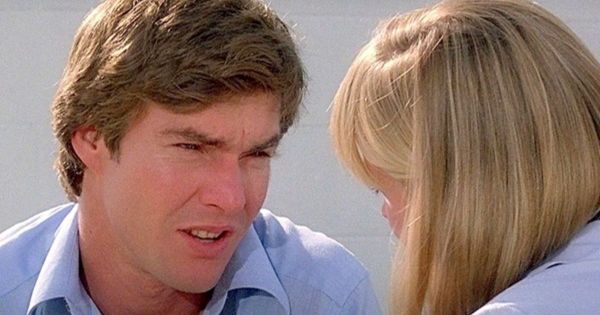 Dennis Quaid took over the lead role in Steven Spielberg's third entry in the renowned shark trilogy, Jaws III. He portrayed Mike Brody, the iconic major character in the first two Jaws films and the son of police chief Martin Brody. While Jaws III was released in 3D and included a lot of the customary suspense with sharks, it sadly lacked the key component that made its predecessors so well-regarded: Spielberg himself.
Even though a much younger Dennis Quaid at the time did an excellent job in his role, the movie was criticised and made worse by the fact that 3D technology was not as advanced as it is now in 1983. Joe Alves, the film's director, had collaborated with Steven Spielberg on some of his production-related projects, but he was sadly unable to replicate any of the master filmmaker's magic himself. Even though it was in 3D, Jaws III didn't work out well. But for Dennis Quaid, it was a terrific opportunity to work on a well-known feature film and it cemented his position as a rising star in the acting world.
The Big Easy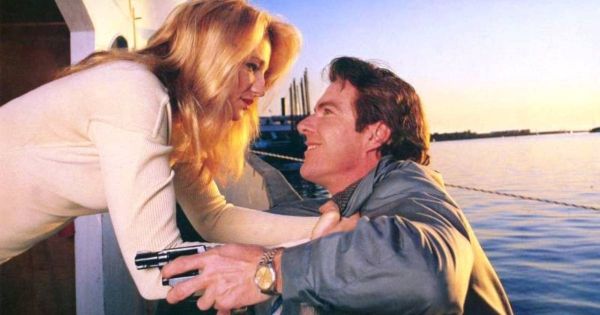 The Big Easy starred Dennis Quaid and Ellen Barkin and was billed as a neo-noir romantic suspense thriller. throughout spite of their toxic beginnings as a police detective and a D.A. who must look into him, the two had excellent chemistry throughout the film and eventually fell in love.
The movie featured a gritty look at the complexities of law enforcement and a corrupt legal system, portrayed from the viewpoint of a relationship that develops into something just as complicated. Quaid was outstanding in the movie and received three Best Actor nominations.
The Day After Tomorrow

The Day After Tomorrow, an epic disaster movie, may not have been well received by scientists who criticised its lack of authenticity, but it was nonetheless a big success at the box office. The film takes a fictitious look at the catastrophic repercussions of climate change that environmentalists have been warning the world of for decades. It is a hard-hitting cinematic treat with some stunning and horrifying special effects.
In the movie, Dennis Quaid takes centre stage as a paleoclimatologist who predicts the disasters. Despite his greatest efforts to alert the authorities that a number of catastrophic climatic calamities are on the horizon, no one listens to him. For the benefit of moviegoers, this creates the perfect setting for some jaw-dropping VFX when superstorms follow and devastate the planet.
The Long Riders

The Long Riders is undoubtedly one Western that stands out among aficionados of this enduring subgenre. The movie was entertaining, had some lovely shots, and had many wonderful moments. Its inclusion of four sets of outlaw brothers who were all members of the notorious James-Younger outlaw group, however, is what made it so noteworthy.
Even more amazing was the casting of four sets of real brothers in these roles. Dennis Quaid and his real-life brother Randy Quaid appeared alongside the Carradine brothers, the Keaches, and the Guest brothers as Ed and Clell Miller, respectively. Aside from this unusual innovation, the movie was extremely excellent and frequently stands out among the most significant Western pictures of the era.
The Right Stuff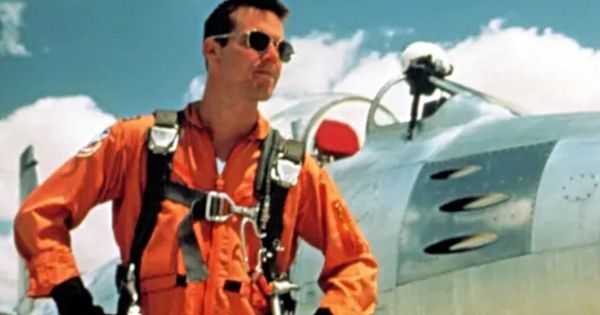 In The Right Stuff, QuaidAfter participating in Jaws III, Dennis Quaid went on to further establish his burgeoning reputation as an actor by making an appearance in the sweeping historical drama The Right Stuff. Dennis Quaid also produced a movie about daring pilots who fly at speeds that regular people could never imagine ever achieving, but the pilots in this movie were actual people, unlike the pilots in the original Top Gun movie, which was a huge smash. The first fifteen years of America's space programme were shown in the film The Right Stuff, which was based on the same-named book.
The Mercury Astronauts John Glenn and Alan Shepard played a big role in the movie, which focused on NASA's frantic efforts to surpass Russia in the space race. The movie was a masterful depiction of a volatile time in history, demonstrating the increased political tension and the toll such Cold War efforts placed on everyone around them. Leroy "Gordo" Cooper Jr., portrayed by Dennis Quaid, was the youngest of the original seven Mercury Project astronauts and a real-life aerospace engineer. Four of the eight Academy Awards for which the movie was nominated were given to it.
The Special Relationship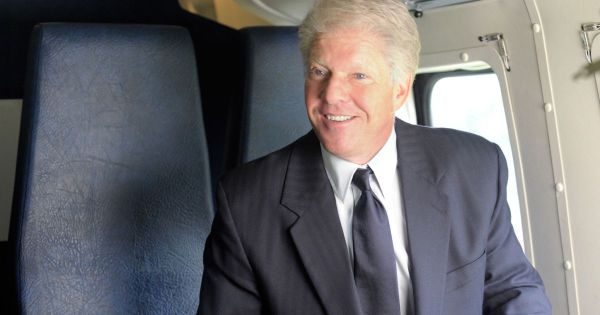 Former British Prime Minister Tony Blair's career's political high points were covered in the television movie The Special Relationship. The "special relationships" (diplomatic relationships) he had with former US Presidents Bill Clinton and George W. Bush were among these highlights.
Bill Clinton was brilliantly portrayed by Dennis Quaid in the movie. The movie itself was nominated for numerous honours for its outstanding depiction of these connections. Quaid distinguished himself as one of the leading actors and received a Golden Globe nomination as a result.
Traffic
Traffic, a criminal thriller directed by Steven Soderbergh, was a brilliantly frightening depiction of the complexity of the drug trafficking business. With Michael Douglas, Don Cheadle, Benicio del Toro, and Catherine Zeta-Jones among its incredible ensemble cast.
Dennis Quaid also makes an appearance in the movie as a notorious Mexican drug lord's sidekick. Through the perspective of some of its key actors, Traffic provided a bleak picture of exactly how crooked and nasty the international drug trade can be. Another important aspect of its complex plot was the world's destructive repercussions on typical families. The movie received four of its five Academy Award nominations.
Wyatt Earp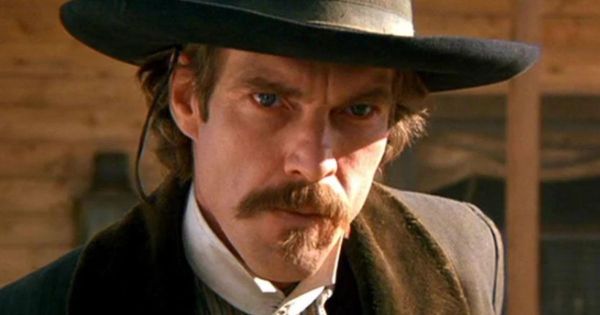 Going back to Westerns, Dennis Quaid was outstanding as the renowned character Doc Holliday in Wyatt Earp. The movie was nominated for an Academy Award and is largely recognised as one of the greatest westerns ever made. The story revolves around Kevin Costner's masterful portrayal of Western royalty Wyatt Earp.
The movie also showed the renowned lawman's friendship and mutual respect with his friend Holliday, a prominent dentist. They made a fantastic team and demonstrated why these two renowned gunslingers are frequently regarded as two of the most recognisable Western characters.
Time will tell what new heights Quaid may reach in his spectacular career because he is still quite active in the industry.
Being a binge-watcher himself, finding Content to write about comes naturally to Divesh. From Anime to Trending Netflix Series and Celebrity News, he covers every detail and always find the right sources for his research.