For many years, viewers have been enthralled by the genre of science fiction. It has established itself as a mainstay in the realm of cinema thanks to its capacity to transport us to fantastical worlds and places beyond our wildest dreams. Even though many of the best science fiction movies are made in Hollywood, the international cinema industry has been able to add its own distinct viewpoints and cultural influences to the genre. These foreign sci-fi movies offer a unique perspective on the genre and highlight the skills of international directors.
These movies are not merely amusing; they also test our perceptions and prompt us to consider the world around us, from sobering examinations of cutting-edge technology to perplexing voyages through time and space. They frequently bring a fresh level of imagination and originality to the table and expose listeners to fresh notions.
Outstanding sci-fi movies have a long history of being produced by foreign films. With the introduction of streaming and other technical breakthroughs, these films are now more accessible than ever before. In the past, constraints like language and cultural differences have limited their exposure to wider audiences. This has given international filmmakers a new platform on which to display their work and contribute their distinct viewpoints to the sci-fi genre.
Therefore, if you enjoy science fiction and are seeking for something fresh and engaging, take a look at the list of excellent foreign sci-fi movies. You will experience new worlds, learn new concepts, and develop a fresh love for the genre after seeing these movies. These movies will make you appreciate the genre in a completely new way and will leave you with lasting memories thanks to the heart-pounding action and thought-provoking comments.
2046 (2004)
Language: Cantonese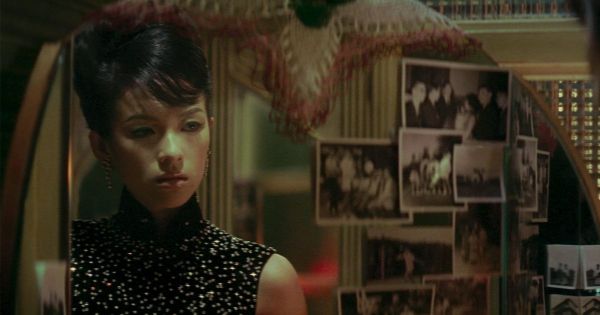 2046 is a visually spectacular sci-fi movie that examines the lines between love and time travel and was directed by the well-known Wong Kar-wai. The story of a writer who is dealing with his past relationships and decides to escape reality by traveling to the future is told in the movie, which is set in the year 2046. He encounters a variety of people along the road who test his ideas about love and truth, making him wonder what is real and what is not. 2046 is a distinctive and alluring sci-fi movie that will transport you to the future and beyond with its compelling cinematography, inventive plot, and themes of love, time travel, and memory. Fans of science fiction and romantic dramas alike should watch the movie because of its futuristic setting and cutting-edge technology, which provide the ideal environment for its examination of interpersonal relationships and emotions.
Akira (1988)
Language: Japanese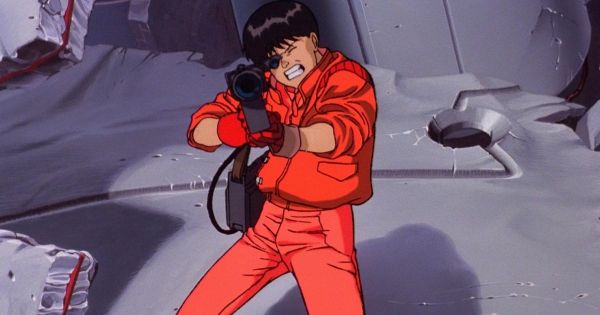 The anime classic Akira is regarded as a great icon of Japanese science fiction. The movie, which is set in a post-apocalyptic future, follows a bunch of young bikers as they negotiate Neo-Tokyo's perilous streets. Akira is an absolute masterwork of Japanese cinema, including amazing animation, frantic action, and a deep narrative. The film is a timeless classic with themes of technology, power, and the effects of scientific advancement that are just as important today as they were when it was first produced. Akira is a must-see for fans of science fiction and anime thanks to its stunning visuals, enduring characters, and epic plot.
Alphaville (1965)
Language: French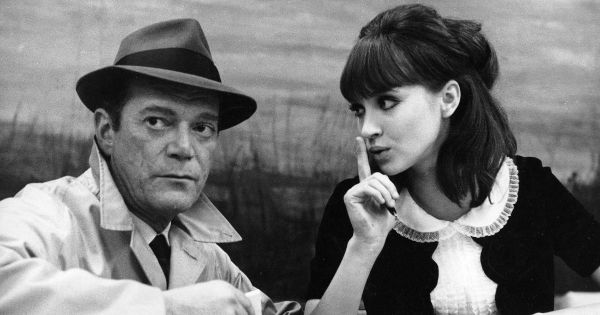 The story of a detective who visits the titular city in quest of a missing scientist is presented in the French sci-fi noir movie Alphaville, a work that successfully combines a variety of different genres. The people of the city are devoid of emotions and free will, and it is run by an all-knowing computer. The film explores the risks of technology and dictatorship in a futuristic scenario, and the noir-style photography and dialogue give it a distinctive and enduring feel. Fans of the sci-fi and noir genres must still watch Alphaville because of its groundbreaking examination of the interaction between technology and humans.
Godzilla (1954)
Language: Japanese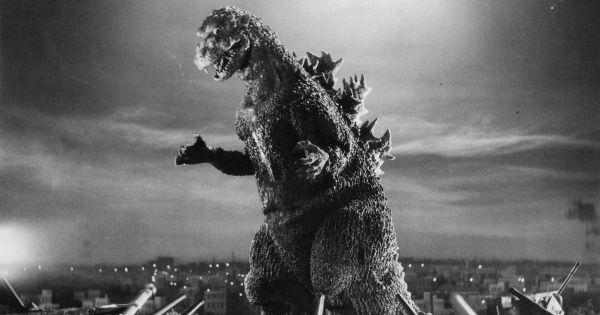 This Japanese science fiction classic set the standard for films about enormous monsters, and its impact may still be seen in contemporary culture. The movie, which is set in a post-World War II Japan, features the titular Godzilla, a huge serpent that has been awoken by atomic blasts and is wreaking havoc on Tokyo. Godzilla is a statement on the perils of nuclear technology and the terror of its repercussions in addition to its amazing special effects. The movie's use of tension and imagery produces a tense and dramatic atmosphere, and its themes of environmental destruction and nuclear caution are still important now just as they were when it was first produced.
I'm a Cyborg, But That's OK (2006)
Language: Korean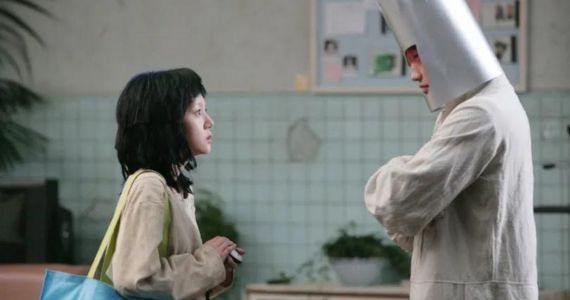 I'm a Cyborg, But That's OK is a quirky and innovative science fiction movie from South Korea that tells the tale of a young woman who is imprisoned in a mental facility because she thinks she is a cyborg. The story follows her on a voyage of self-discovery as she interacts with an eclectic ensemble of characters who alter her perspective on reality and teach her about the nuanced nature of human emotions. I'm a Cyborg, But That's OK is a unique take on the genre that examines the line between truth and fantasy with its blend of sci-fi and comedy. It stands out as a film because to its creative plot and endearing characters, and viewers will enjoy it for its lively atmosphere and unique cinematography. I'm a Cyborg, But That's OK is unquestionably engaging and fun, regardless of whether you're a sci-fi buff or just seeking for a good time.
Paprika (2006)
Language: Japanese
Paprika is a visually spectacular and provocative sci-fi movie that examines the borders between the subconscious and the real world. It comes from the imaginative imagination of anime master Satoshi Kon. In the movie, a scientist develops a tool that lets users visit and explore their dreams, but when the tool ends up in the wrong hands, the lines between reality and the dream world begin to blur. Paprika is a must-watch for sci-fi and anime aficionados thanks to its creative plot, gorgeous animation, and examination of the human mind. The film's imaginative setting and cutting-edge technology provide the ideal setting for its examination of human psychology, and its provocative themes of identity and reality elevate it to the status of an outstanding work that you'll think about long after you've seen it.
Solaris (1972)
Languages: Russian, German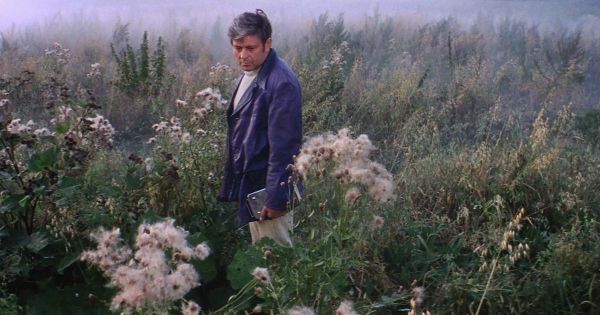 This sci-fi movie starring Russian and German actors is a reflection on life, memory, and the place of humanity in the cosmos. The plot centers on a psychologist who has been assigned to a space station orbiting the planet Solaris to look into unexplained occurrences. The ocean of the planet, which covers most of its surface, is discovered to have conscious and possibly sentient qualities, setting the characters on a voyage of self-discovery and introspection. Solaris is a true sci-fi masterpiece with its deep philosophical undertones and breathtaking cinematography. The film became a classic because of its examination of the nature of reality and the boundaries of human comprehension. Many contemporary sci-fi movies have been influenced by it.
Stalker (1979)
Language: Russian
Themes of optimism, sadness, and the search for meaning are explored in the eerie and atmospheric movie Stalker. The movie, which is set in a post-apocalyptic world, follows three travelers as they make their way to an unidentified location known only as the "Zone." Stalker creates an universe that is both beautiful and disturbing with its gorgeous photography and eerie soundtrack. The movie covers complex philosophical ideas and ponders the nature of reality as well as the human spirit. For fans of science fiction and arthouse movies, it is a great masterpiece of Russian cinema and a must-see.
Timecrimes (Los cronocrímenes) (2007)
Language: Spanish
The story of a man who is caught up in a chain of circumstances that are out of his control is told in this suspenseful Spanish-language movie. What would happen if you could go back in time and alter the course of events? is the basis for the sci-fi aspects of this movie. The stakes rise as the story goes on, and each decision has more serious repercussions. The main character is fighting to make the proper decisions and stop the series of events that he's started while being stuck in an endless loop. Timecrimes is a must-watch for aficionados of the genre because to its engrossing plot, breathless suspense, and expert usage of sci-fi themes.
Trollhunter (2011)
Language: Norwegian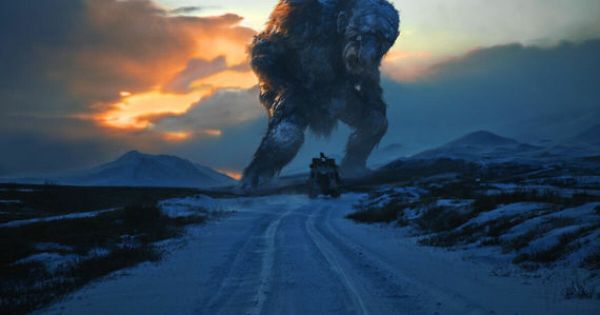 A group of students are exploring the weird occurrences in the countryside in the Norwegian movie Trollhunter, which has a distinctive perspective on the sci-fi genre. They immediately learn that a government cover-up including trolls accounts for these events. The movie combines action, comedy, and horror aspects to make for a wholly unique viewing experience. The film's utilization of Norway's breathtaking scenery adds an additional layer of atmosphere to the already compelling plot, and the special effects employed to bring the trolls to life are of the highest caliber. Fans of original and inventive science fiction should not miss this film because of its unique fusion of myth, folklore, and science fiction.
World on a Wire (1973)
Language: German
A ground-breaking science fiction movie called World on a Wire examines the concepts of virtual reality and identity. The movie is about a man named Fred Stiller who is tasked with looking into the mysterious disappearance of a leading expert in the field of virtual reality. It is set in a future world where virtual simulations have taken the place of reality. Stiller starts to wonder about the nature of reality and what it means to be human as he looks into the case more closely. The movie expertly combines cyberpunk and noir elements to create a world that is both familiar and foreign. World on a Wire is a genuine gem of German film thanks to its thought-provoking plot, state-of-the-art special effects, and melancholy soundscape.
Our Team DCS includes 5 different writers proficient in English and research based Content Writing. We allow them and encourage them to follow the Entertainment news all day long. Our posts, listicles and even the exclusives are a result of their hard work.