In "Vengeance: Killer Coworkers: Poisonous Affair," on Investigation Discovery, three prominent members of the Houston, Texas, medical community are shown in an almost fatal love triangle. When famous physician Dr. George Blumenschein was taken to his hospital's emergency room with a puzzling illness, the story made headlines in the media. His affair and Dr. Ana Maria Gonzalez-Angulo's involvement in the attempted murder accusation were made public by the subsequent investigation. The entire topic is covered in more detail and information in the article.
What Happened to George Blumenschein?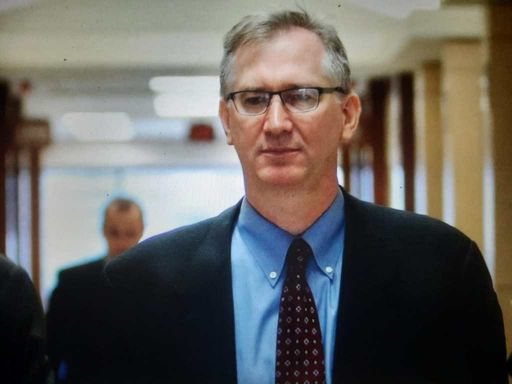 When Dr. George Blumenschein started his medical profession, he was meant to carry on his family's legacy. He was raised in a household where his father was a well-known physician, thus he was exposed to healthcare from an early age. His morals and professional goals were significantly shaped by this familial influence. He attended Vanderbilt University for his undergraduate studies, graduated, and then attended the University of Texas Medical School in Houston to obtain his medical degree.
George had a strong interest in cancer research and concentrated on examining tumours of the head, neck, and throat. This particular area of oncology offered chances to have a significant impact on patients' lives as well as special hurdles. He made the important choice to remain in Houston after medical school, which was the best choice for his budding medical career. Houston's MD Anderson Cancer Centre was an obvious choice for the kind of study he was enthusiastic about.
When George met and fell in love with Evette Toney, a fellow doctor, in 2003, his life took an unexpected turn. As an epidemiologist, her area of expertise was understanding the patterns and causes of health-related conditions and incidents within communities. Her broad training and distinctive skill set are a wonderful match for George's oncology experience. Lawanda Hodges, a criminal defence attorney, recalled, "They had a lot in common." She possessed the same intelligence and accomplishments as he did. They appeared to be destined for one another.
Their bond was bolstered by their mutual admiration for each other's achievements and their enthusiasm for medicine. A big turning point in their relationship occurred in 2007 when Evette got her ideal job with a pharmaceutical business. They made the decision to move in together because they were eager to be nearer to her place of employment and develop their relationship. Despite never having been legally married, George and Evette took a significant life-changing decision in 2012 when they decided to begin a family together because they were excited to have a kid.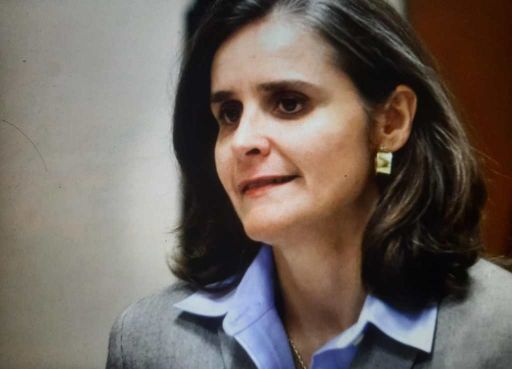 But she had trouble getting pregnant, so the voyage was not without its problems. In an attempt to surmount these challenges, they investigated a number of medical practises, such as in vitro fertilisation (IVF). When Evette learned with joy that she was expecting twins in May 2012, it seemed that their persistent efforts had finally paid off. Nevertheless, their happiness was short-lived as the pregnancy ended in a devastating miscarriage, forcing George and Evette to deal with the emotional fallout from such a tragedy.
Dr. Ana Maria Gonzalez-Angulo was raised on a ranch that produced fruit, coffee, and cattle in Popayan, Colombia. Ana made the same decision as George to pursue a career in medicine because she wanted to improve the lives of the people she cared about. She was particularly fond of cancer since she had seen so many of her family members afflicted by this terrible illness. Her academic career started in Colombia, where she studied medicine before moving to Florida for a residency.
Ana's commitment to oncology and her enthusiasm for the field brought her to the MD Anderson Cancer Centre in Houston, Texas, in 2003. She soon rose to prominence in the hospital's medical community thanks to her skill and dedication. She became a globally recognised expert in the field of oncology through her unwavering efforts and revolutionary achievements. Soon after, Ana and George met, and their shared dedication to the battle against illness as well as their remarkable skills drew them together.
forty-eight When George showed up in the emergency department of the MD Anderson Cancer Centre on January 27, 2013, his life took a drastically different turn. When he was ill and confused, the doctors thought he might have had a stroke. However, an MRI excluded that diagnosis. As his condition worsened and he was moved to the intensive care unit (ICU) where his organs failed and he became comatose, a medical mystery emerged. He had excessive blood acid levels, which were damaging to his kidneys, according to a battery of testing.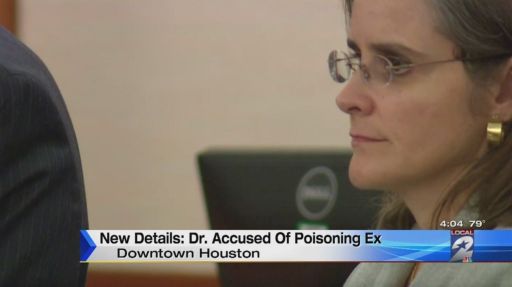 What's even more alarming is that ethylene glycol, a hazardous ingredient in antifreeze, was detected in one test. After ruling out a financial motive, the investigators turned their attention to Evette Toney, George's live-in girlfriend, and found that she was not the beneficiary of his life insurance plans. As the investigation went on, the authorities dug into George's work history and discovered a romantic relationship with Ana. Despite their early denials, he eventually recovered enough to collaborate and acknowledge their romantic relationship.
Unsettling information surfaced, such as Ana's lavish presents and boundary-pushing actions. He started surreptitiously recording their phone conversations after their affair ended abruptly. In one of the messages, Ana could be heard saying, "She (Evette) won, you know." Go live a nice life and have a child. After deducing from this message that she was seeking retribution, the detectives found that she was in possession of ethylene glycol. It was also discovered that she had spent the whole 27 January with George. On May 29, Ana was taken into custody on suspicion of severe assault.
Transcripts of unpublished recorded phone conversations from a September 2014 hearing presented Ana as vindictive and paranoid. She claimed to have handled things the "Colombian way," bragging about her role in getting people killed. "Her family member was kidnapped in Columbia," the prosecution claimed. She therefore needed to have two individuals killed. She also said to have illegally obtained George's medical records and put him under surveillance using a private investigator and her bodyguards.
Where Are George Blumenschein and Ana Maria Gonzalez-Angulo Now?
According to reports, Ana vowed to sue and get revenge on anybody connected to M.D. Anderson, who testified against her in the grand jury hearings, and threatened her coworkers, grand jurors, and witnesses. The prosecutor further revealed that she made references to preparations for individuals to "pay" and made an insinuation that her defence attorney may kill George while he was testifying. When George testified on January 27, 2013, he talked about his affair and the sickly sweet coffee he and Ana shared. Her conviction resulted from a poison expert endorsing the timeline of the poisoning.
Because George's kidney function was only 40%, the prosecutors compared the case to a murder case and requested a minimum 30-year term during the sentencing hearing. Probation was urged by the defence, which emphasised Ana's background in patient care. On September 29, 2014, Ana was given a ten-year sentence and had her medical licence revoked. While Ana, 52, is still confined at the Dr. Lane Murray Unit, George, aged 58, continues to work at the MD Anderson. Her release date is set for September 22, 2024.