In the show "Vengeance: Killer Coworkers: Clocked Out," which premiered in late June 2011, businessman John Aegerter, 63, of Brookfield, Wisconsin, was brutally murdered inside his house. But the case turned out to be straightforward because the murderers were captured by the police a few hours after the body was found. In order to explore the victim and the criminal investigation, the programme included interviews with family friends and law enforcement representatives. Are you wondering how easy the cops were able to apprehend the offenders?
How Did John Aegerter Die?
On December 8, 1947, John C. Aegerter was born in Milwaukee, Wisconsin, to the late Clifford and Irene Aegerter. He received his electrical engineering degree from the Milwaukee School of Engineering after graduating from John Marshall High School. He was an eccentric, smart businessman with approximately 75 communications towers spread throughout three states (Illinois, Wisconsin, and Nevada), according to his pals. He was a self-made man who liked to do everything on his own, including the majority of the work for his firms and his taxes.
Friends of John's say that in the 1960s, the night shift engineer at a radio station bought his first tower at a Milwaukee gas station and started a cab coordination communications company. His innovations included one of the first mobile data communication systems for police cars, and his pager service was well-regarded due to his skill in acquiring and renovating towers. Keefe John, an acquaintance of his, remembered that John would frequently ask, "Why pay someone to do something when I can do it myself?"
The Brookfield businessman was a self-confessed "workaholic" who, even in his mid-60s, insisted on doing his own tower maintenance rather than contracting out the work. He took great pride in starting his companies. Robert Guenther, a business associate, continued, "John was married to his work. He had no desire to get married or involved. He would put in seven full days of work, from dawn to dusk. "Cars were John's other passion," Keefe said. He was a big fan of Dodges. He owned several Ram vehicles, including a Viper, a Road Runner, and a Charger.
That's why it was stunning when, on June 22, 2011, at 9:55 a.m., the police discovered the 63-year-old dead inside his garage at the 14300 block of Golf Parkway after receiving a welfare check from some of John's employees. When the authorities arrived, he was shackled and battered, with plastic shopping bags covering his head and duct tape covering his face. He was facedown, with a white electrical rope around his neck and a black electrical cord tied around his ankles. According to his autopsy report, he died from a fractured neck and strangulation.
Who Killed John Aegerter?
Following a lightning strike on a microwave radio on one of John's towers during the June 2011 thunderstorms, Robert Guenther scheduled a meeting with John for June 22, 2011, at 6:00 a.m. But in a departure from his customary behaviour, the latter failed to show up for the meeting. The fact that he didn't reply to any of Robert's pages added to the suspicions. John's employees reported this out-of-character behaviour to the police, who found his death in the garage of his home on Golf Parkway.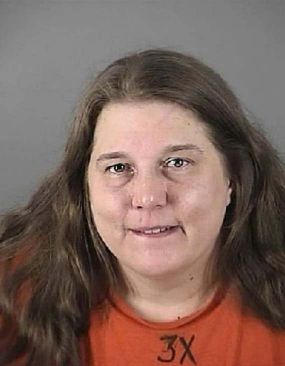 When John reconnected with an old college mate, Albert "Al" Hajny, and his wife, Lynn, it confused his friends and coworkers because, according to the show, he had a rigid policy of only letting close associates into his residence. Al was a PTSD sufferer from the Vietnam War who had previously worked at a radio station before losing his job. John, who was a close friend, employed him at Air Page Corp., where they collaborated for a number of years. But there was a big problem: John couldn't stand Lynn, Al's wife.
Lynn loved doing parties and had ambitions of becoming a clown. She was, nevertheless, partial to ostentatious and opulent spending. By 2005, this opulent way of living was causing financial hardship. By hiring Lynn at Air Page Corp., John attempted to patch things up, but it didn't work out. Lynn insisted that John owed them money even after she was fired. In 2010, she had several extramarital encounters, and she and Al were in danger of losing their house. Lynn insisted on telling Al that John owed them money and put pressure on him to chase the alleged debt.
Lynn tried to make amends, offering coupons and even going to the Air Corp. headquarters with baked goodies, but Al refused to talk to John about it. The authorities did not have to look for the murderers for very long, though. James Adlam, the former captain of the Brookfield police, received a call from the New Berlin police department while he was examining the crime site. James was notified by the New Berlin Police Department that the suspects were being held once the victim's name was confirmed.
Court records state that Brenda Eddy, Lynn's cousin, informed the police about Lynn's offence after the latter allegedly called her to admit killing someone. Following that call, Brenda Slinger's house was visited by Lynn, then 48, and Tommy V. Douyette, her accomplice, aged 42. After learning of John's passing, Lynn told her cousin that she had taken his credit card, $75 in cash, and the keys to his car and house. She stated that "Tom snapped his neck" in response to a question regarding the cause of death.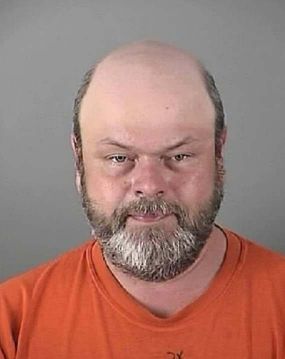 The two even talked about hiding the murder, discussing getting a freezer to keep the body in and hydrogen peroxide to maybe dissolve it. After Coke cans bearing their fingerprints were discovered in the refrigerator, Lynn also said that she and Tommy had made plans to go back to the crime scene and remove any more evidence. Tommy admitted to the police that he had beaten John about nine times with his bare hands. According to court documents, Tommy stated that Lynn asked him to attack John.
He clarified that John's failure to make payments to Al on time was what precipitated their visit to his home. According to Lynn, John was supposedly two or three months overdue on his payments to Al. While Lynn was being held on $500,000 bail on suspicion of first-degree intentional homicide, party to a crime, Tommy was being held on $750,000 bail on allegations of first-degree deliberate homicide.
Where Are Tommy Douyette and Lynn Hajny Now?
The authorities found that Tommy wasn't the only person Lynn had collaborated with when they looked through her phone and computer data. Using aliases, she had been in contact with another guy, Mark Finken, detailing the murder of John and her plans to dispose of his body in her rose garden. On December 15, 2011, Tommy came clean and revealed in a 99-page declaration that Lynn was the mastermind. Despite continuing to insist on her innocence, Lynn took an Alford plea because there was a lot of evidence against her. Tommy was found guilty of first-degree murder on October 9, 2012, and was sentenced to 30 years, while Lynn was given a sentence of 15 years and nine months.