'48 Hours: The Ring: The Murder of Patrick De La Cerda' on CBS tells the story of the gruesome murder of a 25-year-old Deltona, Florida, man in February 2018. It happened directly outside his door. Along with Jessica Devnani, Patrick had plans to begin a new chapter in his life, but jealously and petty rage from one of her ex-boyfriends completely flipped his world upside down. Gregory Bender, after all, planned and carried out Patrick's murder because he was enraged that she was joyfully moving on. We now have all the information you need if you want to learn more about him or find out where he is right now.
Who is Gregory Bender?
Gregory Bender, a 50-year-old hedge fund manager from Windermere, thought Patrick De La Cerda was his romantic rival back in the beginning of 2018. His wife had recently filed for divorce, which a judge allowed, and he had been dating Jessica, a lady who was over two decades younger than him, for a while. So, when the former made the decision to leave him and start seeing Patrick, he became furious and began chasing, bothering, and threatening them. Later, the new couple filed separate restraining order requests against him, but Patrick's application was denied, which finally brought about a change in events.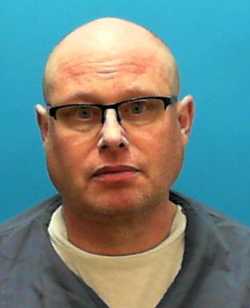 Gregory arrived at Patrick's residence early on February 27, 2018, pretending to deliver a package, so when Patrick answered the door, he just started shooting. He allegedly then destroyed the house security footage and fled before choosing to get in touch with Jessica once more. The young woman discovered her partner's dead as a result of the injunction being broken; she then called the police and directed them to Gregory. It didn't help that a search of his opulent residence turned up firearms and other incriminating materials. Before the murder charge was made public, he was detained and accused of violating a court order.
Where is Gregory Bender Now?
Detectives had already determined that the homicide was personal during their initial inquiry due to the obvious displays of rage and passion at the scene; as a result, Gregory's involvement made sense. They also found a blue spiral notebook in his home, in which he had meticulously plotted Patrick's murder and had recorded information about his residence and dog, suggesting that he had been stalking Patrick for some time. He had detailed everything, from changing clothes and licence plates to utilising burner phones and household appliances. The sole distinction was that his original scheme involved drugs rather than a gun, but it had no bearing.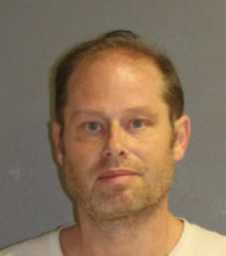 The prosecutors brought these elements up in court since the intention and motive were present. They also claimed that, despite the fact that the murder weapon was never located, investigators had discovered other firearms and identical bullet casings on Gregory's property in spite of the fact that his licence to possess weapons had expired in 2016. The defence argued that all of this information was merely speculative evidence and that the story in the notepad was pure fiction.
Yet the jury took only two hours to convict Gregory guilty of first-degree murder because he never spoke for himself or displayed any emotion. Thus, in 2018, he received a mandatory life sentence without the possibility of release. Gregory Daniel Bender is currently serving a minimum-security sentence at the Madison Correctional Institution in Madison County, Florida, where he will likely stay for the remainder of his natural life at the age of 56.