'Harley Quinn' is a Max adult-animated series that centres on the title character and was created by Justin Halpern, Patrick Schumacker, and Dean Lorey. Harley Quinn, who was created by Paul Dini and Bruce Timm, has already through numerous versions in a variety of media and has grown to be one of DC Comics' most recognisable characters. The focus of "Harley Quinn" as a show is on her progressive transformation into a hero, but about midway through season 4, viewers begin to wonder how long she will continue to combat crime. In the fifth episode, 'Getting Ice Dick, Don't Wait Up,' Harley becomes increasingly concerned as Barbara disappears and begins hunting for her friend, not realising that someone else nearer to her might be in greater danger. Lex loans Ivy his PR staff as her popularity soars in the meantime. Here is all the information you might need regarding the conclusion of "Harley Quinn" season 4 episode 5. Spoilers follow.
Harley Quinn Season 4 Episode 5 Recap
Gordon and his wife are getting set to have sex by a fire in a cabin when the episode opens, and they are in the snowy portions of North America. When Nora phones and asks him if he'll be security for the Legion of Doom, Gordon seems to be thrilled but almost runs away, leaving his wife behind. Harley discovers in Gotham that Nightwing and Damian don't really like her. While fighting with a group of young criminals, she also discovers that she has poor night vision. After having eye surgery, she is unable to arrange for a ride. Barbara is nowhere to be found, the rest of the Bat family don't seem to care about her, and Ivy seems to be getting busier with her job as the CEO of the Legion of Doom. Alysia, Barbara's trans roommate, eventually arrives. Barbara has been AWOL for a few days, she says, adding that it's rather typical. Nightwing, in response to Harley, points out that Barbara was present when they were together.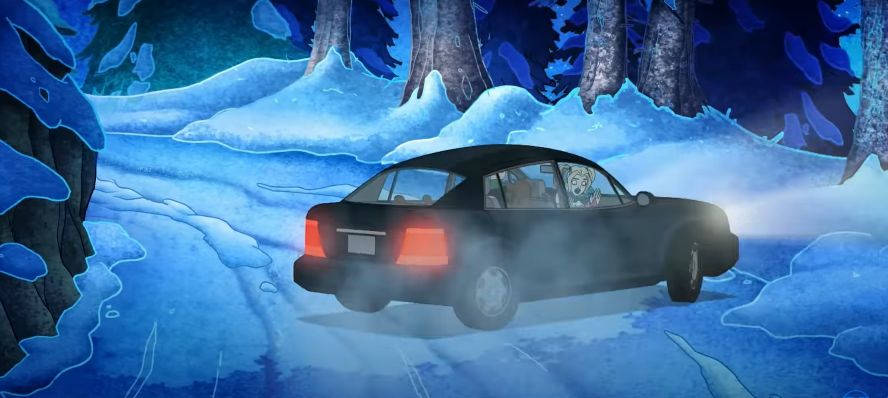 Lex arrives with his PR team at the Legion of Doom's headquarters and offers them to Ivy despite her resistance. Additionally, he has begun to change physically, developing frizzy hair on his head. Gordon is introduced to Ivy's three mentees, Terra, Volcana, and Tefe, after he arrives back in Gotham. Due to Ivy's busy schedule, these three find it difficult to get her attention.
Gordon is given a tour of the workplace before Nora introduces him to a cloning tool and a black hole generator that were found inadvertently left in the office kitchen. The episode's final scene may have some bearing on the story that follows. By accident, Gordon places a potato in the cloning machine that resembles a micro-oven. It has a hair that distinctly resembles Harley's. In the course of the season, this is certain to be a significant plot point.
Harley journeys to the mountains in search of Barbara with the assistance of Alysia and two hyenas. Because her desire to do good and her innate tendency towards violence collide, she probably commits an accident as a result of her anxiousness. When she first arrives at the mountains, she brutally assaults Captain Cold and his friends who also possess similar abilities because she believes they are to blame for Barbara's abduction. However, when Barbara later appears, she confesses that she actually went to the mountains to be with her mother after Gordon abandoned her.
Gordon begins to feel more alone in Gotham. He makes an effort to become friends with Ivy's mentees, but that doesn't work out. Gordon's new residence is revealed to be the Legion of Doom's main office.
Harley Quinn Season 4 Episode 5 Ending: Is Nightwing Dead?
Yes, Nightwing is no longer alive in "Harley Quinn's" fourth season. After things have calmed down towards the end of the episode, Barbara and Harley converse, and Harley begins to talk about her insecurities. She then notices Nightwing's body hanging from the tree. Harley first believes that the young superhero is still alive, but once the body is discovered in the fire, she realises that Nightwing is actually dead.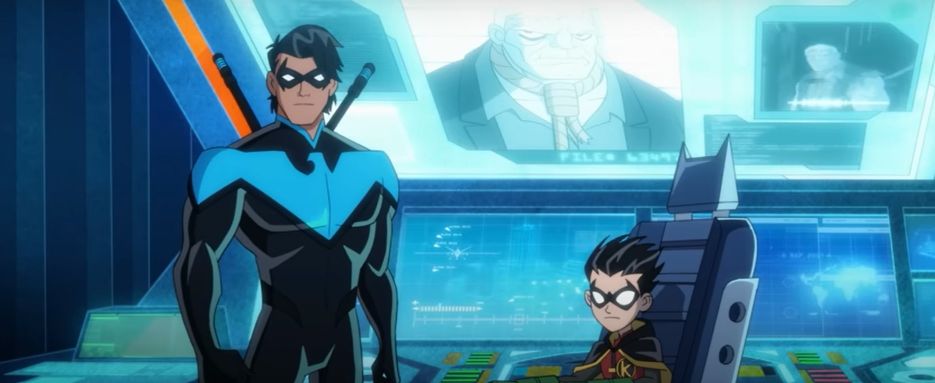 Nightwing, who has been severely powered down to demonstrate that he would need fighting advise from Harley, could have been slain by any of the many foes the Bat family faces. So any member of Batman's rogues gallery may potentially be the murderer, but given the narrative circumstances, it can only be one of the few major antagonists from the series. The Joker stands out as the best option, especially given that he has recently resumed acting violently. However, Nightwing's murder was more deft than the Joker, who is anything but deft. Harley ought to be one of the suspects, but she spent the entire time trying to track down Barbara. In the prior episode, she was ruining Nightwing's air fryer while in a trance. She may have been going through a similar phase when she killed Nightwing.