Autonomous Sensory Meridian Response, or ASMR, is a trend that has become very popular on YouTube. Many of the best ASMRtists have millions of subscribers, and many people who suffer from insomnia or anxiety know about it.
What may have started out as a fun hobby for many people has now turned into a full-time job. Many people now only work on their YouTube channels, and their income is going up thanks to big sponsors and Patreon.
ASMR is still in its early stages, but it already has a large community. In this article, we'll look at the top 10 richest ASMRtists on YouTube.
ASMR Darling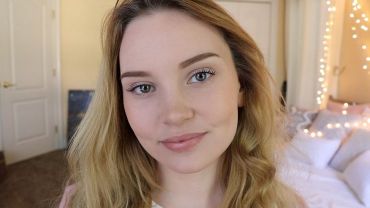 ASMR Darling is another original ASMR creator. She started her channel in 2014, and it has grown a lot since then. With over 2.5 million subscribers, it's easy to see why she can make a good living from YouTube.
ASMR Darling is well-known for her affirmation, face-touching, and hair-play videos. She has always been very creative and fun with her videos, which is why big companies like Lush and Reese's Pieces have sponsored her.
With an estimated net worth of $1 million, this relatively young ASMRtist has gotten off to a great start in life. Since ASMR is still growing, it is very likely that she will continue to be a huge success.
Creative Calm ASMR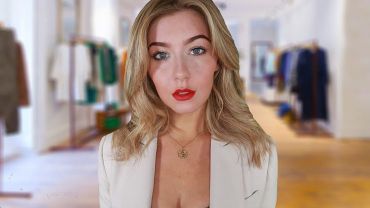 is one of the channels in the ASMR community that is growing the fastest right now. People who want to relax and fall asleep love her soft British accent.
Creative Calm is, as the name suggests, very creative. Her videos are always new and different from each other, which helps her stand out in a market that is getting more and more crowded.
Creative Calm has grown her channel a lot through roleplays and simple videos that focus on the triggers themselves. She now has an estimated net worth of $274,000.
FredsVoice ASMR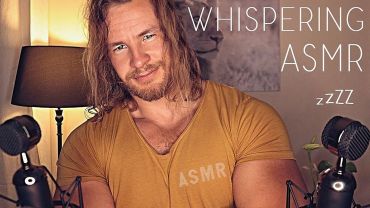 Even though most ASMR content creators are women, that doesn't mean that there aren't very talented men in the scene. FredsVoice is a great example of this.
Many people find his deeper voice to be very soothing, and his roleplays are often very well done. Many people have compared him to Marvel's Thor, and he has since done a roleplay of that character.
FredsVoice is quickly becoming one of the most popular ASMR channels on YouTube. Its estimated net worth is $451,000.
FrivilousFox ASMR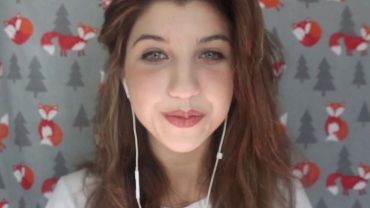 FrivilousFox ASMR has a net worth of about $700,000. The Australian is quickly becoming one of the most popular YouTube content creators in the ASMR community.
FrivilousFox specialises in kissing and licking triggers, and her videos are very calm and relaxing. She is also a great singer, and you might just fall asleep to one of her songs.
Since she only started the channel after losing the love of her life in a car accident, it's great to see that what she started as a way to help herself deal with her grief has turned into such a big success for her.
Gentle Whispering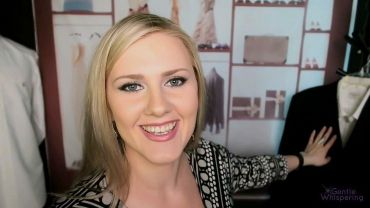 Maria, whose fans know her as Gentle Whispering, was one of the first ASMRtists on YouTube, so it's not surprising that she has built up her channel to the point where it makes a lot of money.
Gentle Whispering has 1.7 million YouTube subscribers and a reported net worth of $1.3 million, all from her whispering videos, which are some of the best out there.
Gentle Whispering is all about videos that help people sleep naturally. Maria has one of the softest voices on YouTube, and her videos are always very well thought out and do the job.
Gibi ASMR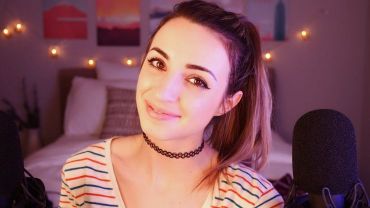 Gibi ASMR is one of the most popular and successful ASMRtists on YouTube right now, with over 1.3 million subscribers. This is because her videos are some of the most creative and relaxing you will find.
Gibi is known for her roleplay videos, in which she plays some of the most well-known characters from movies and video games, as well as her own original characters, to tell funny stories and make her audience feel better.
With a reported net worth of $1.5 million, she must be doing something right. In fact, Gibi shut down her Patreon account because she didn't need it anymore. Gibi is often paid to make content, and she has started doing voiceover work for TV to get her feet wet in that world.
Jojo's ASMR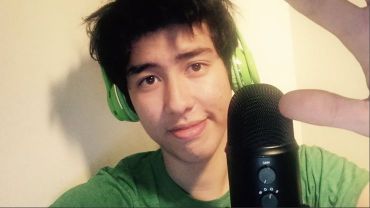 Jojo's ASMR might not be the most polished and professional-looking channel on this list, but it is one of the best at helping people relax, relieve stress, and eventually fall asleep.
Jojo's ASMR isn't the place to go for roleplays and fancy edits, since the young ASMRtist focuses on making relaxing experiences with sounds and his voice, and often gives full-body relaxations.
Jojo also uses magic in his videos. He whispers over the top of everything that is happening while he does it to help his viewers fall asleep.
Karuna Satori ASMR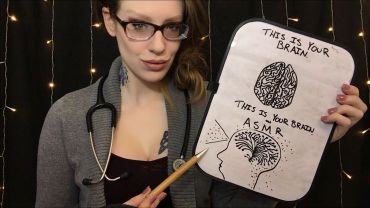 Karuna Satori ASMR is a very popular YouTube channel that is also one of the most thought-provoking. Karuna explores many hippie-like ideas with a real focus on the mind and well-being.
Karuna says she used to be an addict and that whispered therapy helped her get better. This is why she makes ASMR content, and the community is helping her turn her life around.
Karuna has built up a huge fan base by using a mix of visual and audio cues. This has helped her reach a net worth of $500,000, which is only going to go up as her fame grows.
SAS-ASMR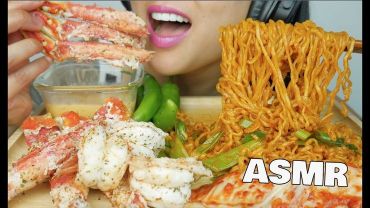 SAS-ASMR has almost 3 million followers and is one of the people who really helped spread and make ASMR more popular. Her videos are often shown as examples of what ASMR is.
SAS-ASMR is known for her mukbang shows, and she specialises in eating videos. She often chooses food that you don't usually see in other people's videos, and even though many people don't like eating triggers, it's clear that a lot of people watch them.
SAS-ASMR is said to have a net worth of $3 million. Her savage eating shows have helped her become well-known and give her a great income, which she can use to buy more strange foods to eat and film for YouTube.
WhispersRed ASMR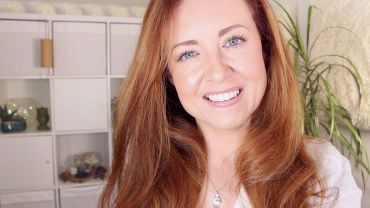 WhispersRed ASMR is another very talented content creator who does a great job representing the community by doing interviews and TV shows that help spread the word about ASMR.
WhispersRed has an estimated net worth of $750,000 and makes a great living on YouTube. She has also written a book, which will come out later this year.
WhispersRed also puts on live ASMR events. She has done several of these around the world, inviting people to come meet her and have a relaxing session with her in person, rather than through a screen.
Our Team DCS includes 5 different writers proficient in English and research based Content Writing. We allow them and encourage them to follow the Entertainment news all day long. Our posts, listicles and even the exclusives are a result of their hard work.