Famous rapper Big Pokey, a part of the hip-hop group Screwed Up Click, has passed away. At the age of 45, he died. According to a TMZ claim, he passed away after fainting onstage.
The musician from Houston, whose real name is Milton Powell, reportedly fell to the floor during his performance, according to the media. Continue reading to learn more about the terrifying incident.
Houston rapper Big Pokey passes away at 45
MC Big Pokey, who is from Texas, has departed for the heavenly abode. According to reports, he passed out on the stage while he was performing. According to some stories, he passed out late on Saturday night in a pub in the nearby city of Beaumont.
In the recently circulated video, Milton Powell, aka Big Pokey, can be seen standing on what looks to be a two-story stage where he appears to be performing because he is holding a microphone in one hand and speaking with the DJ.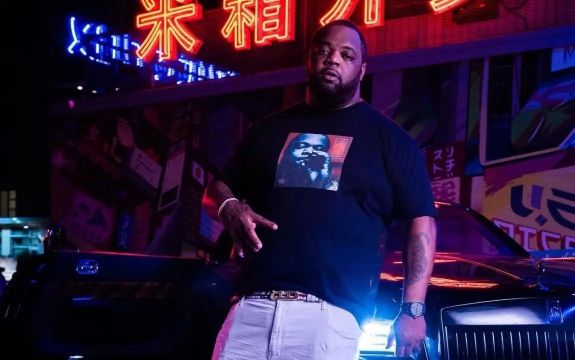 The rapper from Keep My Name Out Yo Mouth was seen in the clip struggling for breath on stage. The horrified spectators watched as he collapsed to the ground. The paramedics arrived at the stage shortly after that. Fortunately, there was a nurse in the audience, and she did her best to assist him by performing CPR.
The popular rapper was then driven to a medical facility. Early on Sunday, just after midnight, he died away. His premature death's cause has not yet been made public, as of this writing.
Big Pokey's death was announced on social media
A formal statement that stated, "It is with deep sadness that we share the news of the passing of our beloved Milton 'Big Pokey' Powell" was posted on Big Pokey's social media accounts to confirm the terrible news of his tragic demise. On June 18, 2023, Big Pokey passed away.
He was adored by his devoted fans, friends, and family, it continued. We will provide details on his memorial service and how the public can pay their respects in the following days. In this trying time, we ask that you respect his family's privacy. "Big Pokey will always be known as 'The Hardest Pit in the Litter!'"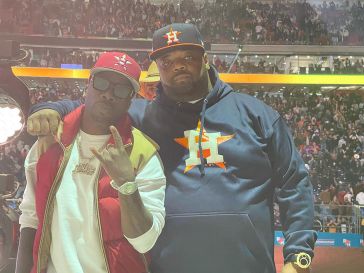 Here's all you need to know about Big Pokey (including his real name, early life, and music career)
Big Pokey's real name is Milton Powell. He was born in Houston, Texas, in the United States on November 29, 1977. He was a founding member of the Screwed Up Click hip-hop group. Rappers and rap groups including C-Note, Botany Boyz, Al-D, Big Troy, Kay-K, Lil' Flip, Mike D, and others were part of the group.
Pokey put out 6 albums and 8 mixtapes over the span of his musical career. In the early 1990s, he started rapping alongside Houston producer DJ Screw. He released a lot of songs on DJ Screw's mixtapes during that period. He was also a featured artist on DJ Screw's mixtape June 27th Freestyle.
After releasing his debut studio album, Hardest Pit in the Litter, in early 1999, Milton quickly gained notoriety. There were a total of 17 tracks on it. The following year, he released his second album, D-Game 2000, which featured numerous singles, including Get out of Our Way, That's All We Had, Swallowed by the Game, and Why Yall Still Talking Down.
Big and the hip-hop duo The Wreckshop Wolfpack collaborated on a studio album in 2001 called The Collabo, which was released on November 6 of that same year. In 2002, he released Da Sky's Da Limit, his third studio album.
On the other hand, Evacuation Notice, Pokey's fourth studio album, was released in 2008. Sensei, his fifth studio album, was released two years ago. He also released a number of mixtapes, including Mob 4 Life, The Best of Big Pokey II, On Another Note, Keep On Stackin, Vol. 3: Smoked Out… Beatin!!!, and others.
How did the celebs react to Big Pokey's demise?
The music business has been greatly shocked by Big Pokey's untimely passing. Numerous members of the Houston rapper's peer group have expressed their sorrow on social media since the news of his passing first surfaced.
I wasn't ready for this, the rapper Bun B remarked on his Instagram page. one of the city's most gifted artists by nature. A quiet, modest mountain of a man who carried himself with respect and honour. Hard to dislike and simple to adore. He would stop, do his tasks, and then go for home. one of the city's main pillars. If a person had a heart of gold. iconic SUC participant. There will never be another like it, and it will be sorely lost. We value and respect you, Sensei. Lie down in peace.
On the social media site Twitter, Houston Mayor Sylvester Turner also expressed his sorrow at Pokey's passing, writing, "The City of Houston and I extend our prayers and condolences to our own Screwed Up Click legendary rapper #BigPokey family and friends." Although he was sometimes referred to as "low key," his contribution to the national upsurge of our hip-hop scene was enormous. We are appreciative.
Stayve Jerome Thomas, aka Slim Thug, said on Instagram, "#RIPBIGPOKEY." Htown legend SUC HOF Hardest Pit Prayers to his family on this sad day in the city Say a prayer for SUC.
Rapper Paul Wall wrote: "Rest in peace to SUC BIG POKEY what a terrific mentor and friend. I write this post with an incredibly heavy heart. a pioneer and innovator. I feel extremely fortunate to have met #BigPokey. My heartfelt sympathies, prayers, and love are with your family. Big bro, rest in peace. #ripbigpokey "Sensei Forever"
We offer our deepest sympathies to the musician Big Pokey's close friends and family during this trying time. May he rest in peace, his soul. Keep checking back with us for the most recent information from the entertainment industry.
Our Team DCS includes 5 different writers proficient in English and research based Content Writing. We allow them and encourage them to follow the Entertainment news all day long. Our posts, listicles and even the exclusives are a result of their hard work.