The Dropout, a limited series on Hulu, tells the true account of Silicon Valley biotech fraudster Elizabeth Holmes and the negative effects of her deceptions, including the death of Theranos lead scientist Ian Gibbons. Gibbons was a well-known, talented, Cambridge-educated British biochemist who was portrayed in The Dropout by The Hobbit's Stephen Fry. In 2005, he was one of the first individuals employed by the young, incredibly ambitious Stanford dropout Elizabeth Holmes (Amanda Seyfried), and he remained an employee of Holmes until his tragic passing in 2013.
Ian Gibbons was a well-liked friend and coworker who, according to The Dropout, was renowned for his friendliness, honesty, and geniality. He initially had great faith in Holmes' business Theranos to deliver on its claims of reinventing the healthcare sector and altering the world by making it more accessible and affordable. Gibbons put a lot of effort into realising Holmes' dream of a possibly life-saving diagnostic device that just needed a pinprick of blood, but finally realised that Theranos' technology was ineffective and that Holmes was still marketing it.
Elizabeth Holmes was moving on with trials, investors, and funding for Theranos' blood-testing Edison machine despite Gibbons' worries. She was anxious to imitate the success of Elizabeth Holmes' hero, Steve Jobs, and willfully disregarded the reality that they were unable to make the product function. Gibbons was greatly troubled by the fabrications Holmes was peddling because he was the company's top scientist. The news that Holmes was getting ready to use the gadget at "Wellness Centers" in a new relationship with Walgreens, knowing that results would be unreliable, if not entirely manufactured using competing technology, particularly concerned him. Gibbons expressed his worries to Holmes, but Holmes disregarded them. He was even momentarily sacked, as depicted in The Dropout, only to be reinstated a short time later in order to prevent him from leaking important company information like whistleblower Tyler Schultz did. Gibbons was in a great deal of distress due to pressure from Holmes and a subpoena from Richard Fuisz (William H. Macy from Shameless) that would force him to testify or risk breaking his Theranos NDA. On May 16, 2013, Gibbons tried suicide by drinking alcohol mixed with prescription drugs. A week later, he passed away in the hospital from liver failure.
Gibbons' Wife Still Blames Theranos For His Death

Rochelle Gibbons, Gibbons' wife, still holds Theranos accountable for her husband's passing since she witnessed how her husband was weakened for years by the stress of lying and spreading false information. The only response Rochelle received from Holmes was a phone call from a Theranos employee demanding that she return any of the company's property left by her husband when she called to inform her of Gibbons' passing. When Rochelle called to inform Holmes of Gibbons' passing, she spoke to an assistant who promised to inform Elizabeth Holmes (via Vanity Fair). The widow of Gibbons, Rochelle, who was portrayed by Grey's Anatomy's Kate Burton in The Dropout, was immediately threatened with legal action by Theranos when she spoke to a reporter shortly after Gibbons' passing. Rochelle has continued to speak up bravely about Theranos and Holmes' deceit in the years since.
After her crime was eventually uncovered, Holmes was found guilty on four counts of investment fraud. Rochelle Gibbons and the memories of her late husband Ian, however, find little solace or recompense in this. After the verdict, Rochelle spoke to the media and said: "I remain a widow. Ian remains a corpse. I'm not sure how that is justice, but I'm not sure how you can obtain justice in this case either." by way of The Daily Mail. Holmes' callous and unethical activities, as shown in The Dropout, had grave repercussions, which in Ian Gibbons' case were tragically fatal.
What The Show Changed From Ian Gibbons' Real Death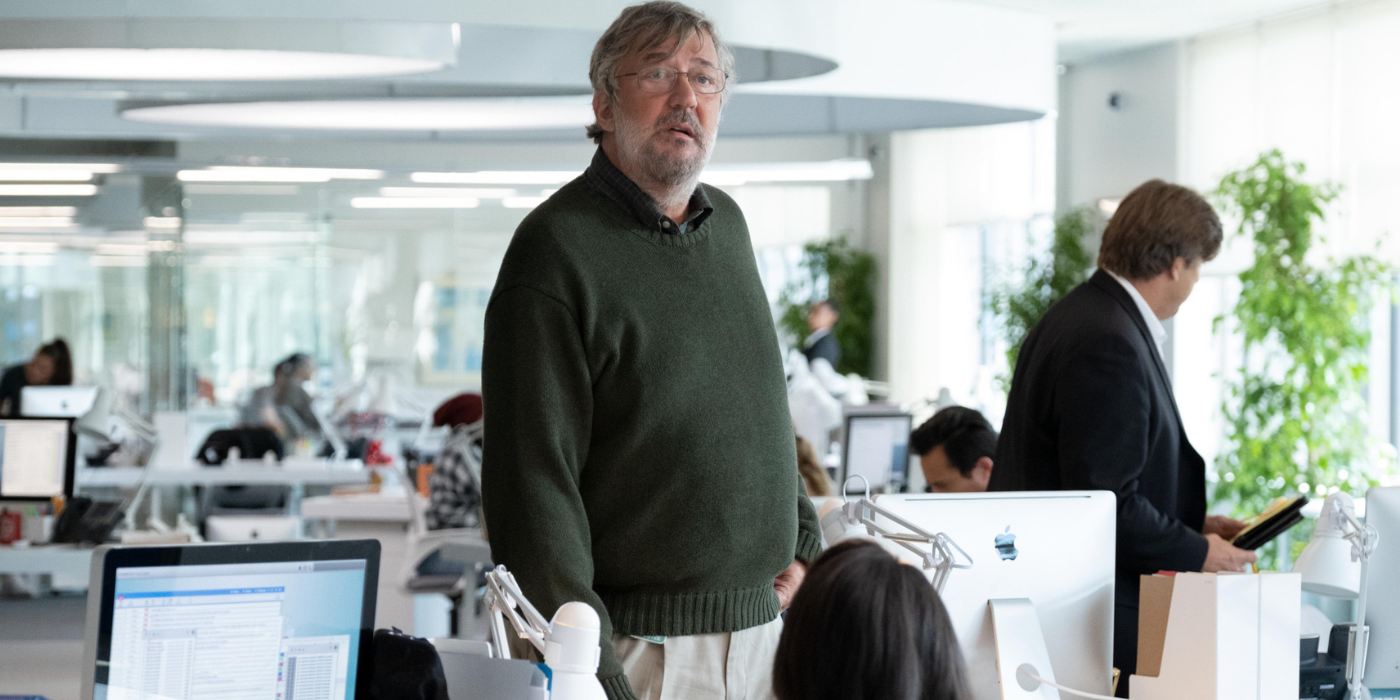 Although The Dropout is based on a true story, many of the events and details have been changed to heighten the drama. However, it handled Ian Gibbons' demise with surprising precision, and his tragic end was both respected and mostly left true to the actual situation. The night before he was scheduled to testify, Ian Gibbons actually made an attempt on his life; he overdosed on Tylenol (acetaminophen). Days later, he also passed away in the hospital from liver failure, as was shown in the programme. Theranos' response is where the main differences lie. In the programme, a coworker sends a kind email to everyone to celebrate Ian's accomplishments and thank him for his contributions. Gibbons' wife Rochelle claims that Gibbons never received such an email. Furthermore, Rochelle believes that when Ian passed away, Theranos wrote her letters threatening legal action if she spoke out. The Dropout successfully captures the most crucial aspect of Ian Gibbon's passing: it was a tragedy that shouldn't have happened. The show effectively depicted the suffering Elizabeth Holmes' actions put Ian Gibbons through with her lies and treachery.
Being a binge-watcher himself, finding Content to write about comes naturally to Divesh. From Anime to Trending Netflix Series and Celebrity News, he covers every detail and always find the right sources for his research.