The Railway Men, a dramatic and poignant Hindi drama show on Netflix, depicts a horrific night that took over a whole city in 1984. After poor safety precautions lead to leakage, pouring poison into the air, Union Carbide's facility in Bhopal turns the city into a death chamber. As a result, the town is in disarray, with people dying around every turn. Those who survive a little longer are desperate for a way out. As the disaster unfolds, Iftekaar Siddiqui, also known as the Stationmaster of Bhopal Junction, takes on the burden of keeping his people alive and tries to rescue innumerable lives while endangering his own.
Within the plot of the show, Kay Kay Menon plays Iftekaar Siddiqui, the Stationmaster, who has admirable morals and is dedicated to his duties as a railway worker and a human being. Iftekaar's character and his monumental role to saving innumerable lives as one of the show's main protagonists are likely to pique the audience's interest. Because the show is based on true events, there is a natural curiosity about Iftekaar Siddiqui and his own connections to reality. WARNING: SPOILERS AHEAD!
Ghulam Dastagir and Madan Gopal Parashar
Iftekaar Siddiqui was inspired in part by real people who were involved in the 1984 Bhopal Gas Leak Incident. 'The Railway Men' has rich roots in true events, yet the show's narrative blends fact and fiction to produce a well-rounded story of a true-life catastrophe. As a result, figures like Stationmaster Iftekaar remain works of fiction written by Aayush Gupta.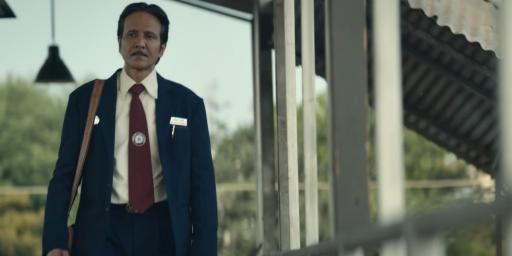 Nonetheless, Iftekaar's persona retains a connection to reality because to the striking resemblance he bears to real-life railway employees who risk their lives in an act of selfless courage. One such person was Ghulam Dastagir, a Deputy Station Superintendent. Dastagir was caught up in paperwork at his office in the Bhopal Railway Station when December 2, 1984, gave way to December 3, 1984.
As the Deputy Stationmaster left his office to check on an arriving train, he became aware that something serious was going on when unknown vapours struck his eyes and throat. Dastagir had no idea that Union Carbide's spilled MIC chemical, mingled in the air, had reached the station, taking people in its route. Even though the man was only half-informed, he rapidly took command of the situation.
With 20 minutes to departure, the Gorakhpur-Kanpur Express stood on the rails, packed with passengers. Nonetheless, Dastagir recognised the gravity of the situation and gathered his coworkers to prepare for the train's early departure, ready to accept full responsibility for the decision. Following that, the worker contacted his superiors to guarantee that no other train travelled through the station. He also transmitted distress signals to nearby stations, requesting medical assistance.
Manzoor Ahmed Khan, one of Dastagir's coworkers, described the frightening night, saying he witnessed the other man "running from one platform to another, attending and consoling victims." Iftekaar Siddiqui isn't an exact on-screen clone of Ghulam Dastagir, but the similarities are undeniable. As a result, the possibility remains that Dastagir's unrecorded story of bravery influenced the show's makers to create their own Stationmaster.
Another real-life person who has anything in common with Iftekaar Siddiqui is Madan Gopal Parashar, an Assistant Stationmaster. Parashar rushed for the train to continue after observing the deteriorating condition of several passengers aboard the Kushinagar Express. Hundreds of people's lives were most likely saved as a result of his actions.
Shortly after, Parashar lost consciousness and awoke surrounded by dead bodies, with someone assuming his own death as well. Thus, the story of the Assistant Stationmaster is most likely the inspiration for Iftekaar's plot, particularly his emotional finale.
The Origin of Kay Kay Menon's Character
Although real-world anecdotes helped to give Iftekaar Siddiqui's persona believability, Kay Kay Menon's emotional performance genuinely brings the Stationmaster to life. "Everyone's a fan of Kay Kay Menon, and when we were casting for our rule-following stationmaster with a past that haunts him, he was the obvious choice," Director Shiv Rawail stated when discussing the casting choice with Republic. He genuinely offered everything he had."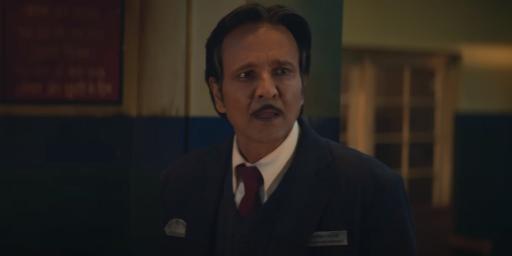 Menon had previously participated in a portrayal of the Bhopal Incident in his 1999 film, 'Bhopal Express.' As a result, the man was already aware of the magnitude of the event's tragedy. "What drew me in was this new aspect of some brave people, and especially the railways," the actor explained in an interview.
"The railways have been an integral part of every Indian's life, and we rarely realise how much emphasis they place on safety aside from getting us to our destinations on time." Everyone must be constantly attentive. We take this organisation for granted, and the railways are prominent in this presentation. Those men went above and above what was expected of them, and the daring and valour they shown were outstanding."
As a result of his character's awe and inspiration, Menon was able to represent Iftekaar with emotional honesty. Finally, despite being a fictional character, Stationmaster Iftekaar Siddiqui draws on real-life characters, reinforcing his ties to reality.
Our Team DCS includes 5 different writers proficient in English and research based Content Writing. We allow them and encourage them to follow the Entertainment news all day long. Our posts, listicles and even the exclusives are a result of their hard work.