The Hill, a sports drama directed by Jeff Celentano, explores the world of professional baseball and Rickey Hill, a young man who defies all odds to succeed. Hill is always aware that he is a baseball player in his head, but his biggest adversary is his own body. The passionate baseball fan, who was born with a degenerative spine disorder, decides to take on the most difficult battle with destiny! 'The Hill' is a moving story of a man's incredible journey and resiliency, and it's only natural that many people question if such a person actually exists. We've got you covered if you're wondering whether "The Hill" is based on actual events. Here is all the information you require!
Is The Hill a True Story?
'The Hill' is, in fact, based on a true story. The biographical movie with a sports theme is based on Rickey Glenn Hill, a former baseball player. Screenwriter Angelo Pizzo's first-rate writing abilities and Jeff Celentano's expert direction brought Rickey Hill's inspirational story to life in addition to the main cast's powerful performances. Hill, who was raised by a Baptist minister and was born in Fort Worth, Texas, has always aspired to play professional baseball. He was born with a Degenerative Spine Disorder, which required him to utilise leg braces for mobility, thus that was one significant hurdle in his path. Hill overcome all obstacles to fulfil his dream, refusing to allow the physical limitations break his spirit.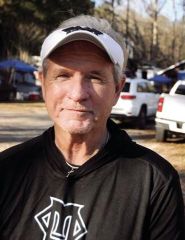 In an interview on the making of the movie, Rickey Hill stated that his brother had already written a 56-page story about their family in 1975. Hollywood was interested in it, but Hill was unable to pursue it because his parents were both ill at the time. According to the director Jeff Celentano, it took him 17 years to adapt this story for the big screen. Hill mentioned that he needed a director, and Celentano's brother overheard him saying that he had interviewed 40 directors but didn't think any of them had his best interests in mind. Celentano then requested Hill to read the screenplay as they spoke.
Hill "did the impossible," according to Celentano, and was "definitely guided by a higher power for sure." He claimed the narrative made him think of the 1985 film "My Life as a Dog." After searching for a producer for 17 years, Charleston's Warren Oscargaard finally agreed to work on the film and shared Celentano's vision. The director admitted to crying about six or seven times when reading the first draught in an interview with The Athletic. I wanted to create a movie where viewers would only need to leave feeling inspired. Hill was overjoyed and thrilled to tell his tale to the globe. "I'm glad people (are learning about my story)," he said, "because they never really did before."
Speaking candidly about his lowly beginnings, Hill continued, "I was occasionally eating dog food straight out of the can. Growing up as a young child while sporting (leg) braces was difficult. It made things fairly difficult. Just being grateful for the movie. Guess what guys, I hope every minor leaguer enjoys it and learns from it. Don't give up. Hill has experienced ups and downs throughout his life. He discussed it with USA Today and said, "My dad had to construct my own leg braces, which I tried to conceal under my clothes. I lacked money for anything, and until I was twelve, I didn't even own a glove. However, I never learned the word "quit" or had doubts about my abilities. I had it in my head that it would happen. I would want to do something even more if someone had told me I couldn't do it.
Hill had a lifelong ambition to be "the next Mickey Mantle." Each Saturday, Hill reportedly imitated the renowned player Mickey Mantle by watching the baseball Game of the Week at the neighbourhood appliance store. Although his Baptist preacher father James Hill (Dennis Quaid) pleaded with him to forgo baseball and follow in his father's footsteps, he chose to follow his true calling and went on to become a rising star in the minor leagues. Hill was signed by the Montreal Expos in 1975, and he played in the minor levels for four seasons before his body succumbed to the illness.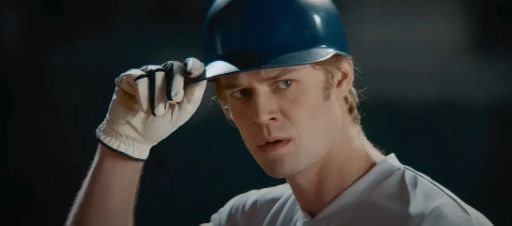 Hill recalled hitting pebbles for as long as 16 hours a day when he was younger, saying that this "dealt [him] a great hand of having an excellent baseball swing because when it came time to get them off, I was just tagging them." Because you're striking a small rock, he continued. And it's incredibly challenging to hit a stick with a rock. However, even though your legs are somewhat worn out, that enhanced my eyesight, helped me make contact with the ball, and even helped me with the stance. But even so, I learned everything there and there. With me, it became a natural transaction.
It's "because he hits 2000 rocks a day on the railway track because they were so poor he had nothing else to do and it was a free stick and a free rock," according to Celentano, who explained what Hill meant when he claimed he didn't have a dream; he had success. He improved his eye-hand coordination to the point where he could aim the rock and instantly recognised himself as a baseball player. It wasn't a fantasy to him since he was going to do it even though he had to suffer and fight to do it. Hill was identified as the most promising prospect by the legendary scout Red Murff (Scott Glenn).
Unfortunately, in 1978 it came to pass. His back was never the same again, and all of his opportunities for a successful career simply vanished there, driving him to suicide thoughts. Maybe life had different ideas for him. Hill is allegedly a financial advisor in Grapevine, Texas. After seeing the film, Celentano claimed that everyone would like it, regardless of their level of religious observance, likening it to "Seabiscuit," "Rudy," and "The Blind Side." He aimed to make this movie so that "every little kid in the world can go, I can do anything, nothing's impossible after watching this." Hill advised young children with dreams in the same interview, saying, "I always took it like this – whatever we've learned, try to learn a little bit more."
"If they're hitting you with 10 ground balls on the field, you take 11," the former baseball player continued. You take 60 if they're striking you with 50. Always assume that you will do something more than your opponent. And I've always thrived on that. Hill revealed to Family Entourage that he practised his Christian beliefs prior to every game: "I drew the cross in the dirt and I always stood on the cross every time I got to bat." I am the final person. This has never even been attempted in baseball.
Nobody has ever drawn a cross, he said. We followed Baptist rules when I was a Baptist. I've always believed in myself throughout my entire life. I believed I was so good because of this. Thus, I say. According to Colin Ford, who plays Rickey Hill in the movie, "[It's] also about the commitment of pursuing one's God-given skills… Rickey had a crazy sense of self and a crazy sense of religion. And I believe they were connected. When Rickey would swing the bat, he claimed to feel as though someone else was doing it. He would essentially sense the presence of another energy or strength.
Since a visionary director and producer believed in it as much as the real-life Rickey Hill did, there is no question that this biographical movie is entirely based on a true story that has been around for years. The inspiring tale "The Hill" shows young people that everything is achievable if they put their minds to it. Even though Hill would never be able to play baseball again, he came to represent unrealized promise and what might have been. Hill may rest easy knowing that, despite his physical limitations and his financial situation, he did his best on this adventure.