Currently, the entire film industry is in mourning at the passing of renowned actress Jacklyn Zeman. Recently, the celebrity who was most known for portraying Bobbie Spencer in the soap series General Hospital passed away.
On May 10, 2023, General Hospital executive Frank Valentini announced on the microblogging site Twitter that Jacklyn Zeman had passed away. She passed away in her 70s.
He wrote in a tweet, "On behalf of our @General Hospital family, I am heartbroken to announce the passing of our beloved @JackieZeman." She appeared in more than 800 soap opera episodes. The cause of her death has not been made public up until this point.
Zeman was adored by a large number of people worldwide. Fans are now eager to discover more about her romantic h istory. To learn everything there is to know about the three men Jacklyn Zeman married, keep reading.
Jacklyn Zeman was married three times
The General Hospital actress Jacklyn Zeman said "I Do" a total of three times in her lifetime. She first made her way down the aisle in 1979 alongside well-known DJ Murray Kaufman.
They decided that their marriage couldn't endure forever and ended their relationship two years later. She married Steve Gribbin, her second husband, shortly after, but they only had a year together.
In 1988, the Young Doctors in Love actress wed Glenn Gorden, her third husband. Cassidy Gorden and Lacey Gorden, the former couple's two daughters, divorced in 2007.
Murray Kaufman
Jacklyn Zeman's first husband was Murray Kaufman, also known by his stage moniker Murray the K among admirers. It is yet unknown how the couple first connected or how their relationship developed.
In 1979, Zeman and Murray became husband and wife. Their union endured until 1981. The former couple didn't have any children together during their brief union.
Born in New York City, United States, on February 14, 1922, Kaufman was a disc jockey and rock and roll entrepreneur of the 1950s, 1960s, and 1970s. He was once referred to by George Harrison as "the fifth Beatle."
The mid-1960s saw the meteoric rise of the king of rock 'n' roll disc jockeys. He later became a fervent follower and close friend of the 1960-founded English rock group The Beatles. He travelled with the group on tour over the years. The Righteous Brothers, Chuck Berry, Wilson Picket, The Drifters, and The Ronnettes were just a few of the musicians he introduced.
At the age of 60, Murray died in the year 1982. He passed away in a hospital in Los Angeles. According to the New York Times, the musician passed away following a protracted fight with cancer, according to his manager Rick Olson.
The rock musician was married six times when discussing his personal life. While he and his second wife were married for three years, his first wife, Anna May, passed away while giving birth.
Beverly was Murray's third wife for only three months. In the 1950s, he was married to Claire, his fourth wife, for roughly nine years. From January 1960 through September 1978, the musician lived with Jackie Hayes (nicknamed "Jackie the K"), his sixth wife.
From 1979 until 1981, he was married to Jacklyn Zeman, an actress best known for her roles in Deep in the Valley and National Lampoon's Class Reunion. From his previous unions, he welcomed three sons: Peter (Altschuler), Jeff, and Keith.
Steve Gribbin
In the year 1985, Zeman married Steve Gribbin, her second husband, following her divorce from Murray Kaufman. They split up a year later because their relationship failed the true love test.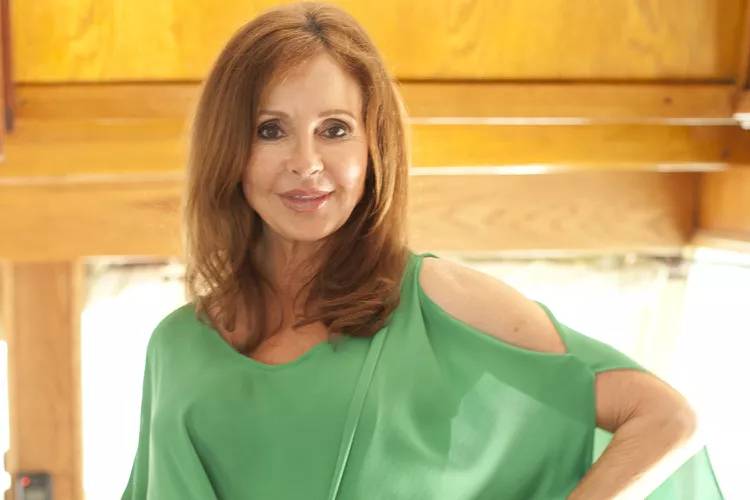 Little is known about Steve Gribbin, the second husband of Hollywood actress Zeman, in terms of his early years, background, and occupation. No children were shared by the couple.
Glenn Gorden
Third husband of Jacklyn was Glenn Gorden. In the year 1988, the two of them exchanged vows. This marriage was not intended to last forever, just like her first two. In 2007, they got divorced. There is still no explanation for why the couple split up.
The ex-couple have two children together. On September 16, 1990, Zeman gave birth to Cassidy Zed Gordan, the couple's first child together. On July 15, 1992, their daughter Lacey Rose Gordon, their second child, came into the world.
On her Instagram page, Jackie used to post a lot of photos of herself and her two daughters, Lacey and Cassidy. She had 61.4k followers as of the writing of this article on the social media site Instagram.
The legendary actress wrote, "Lacey Rose, Cassidy, and I at at Terranea Resort and Spa for a wonderful and very special early Birthday treat," in an Instagram post published on March 1, 2023. I had a fantastic day with my lovely daughters. I am a blessed and fortunate mother.
Here's all you need to know about Jacklyn Zeman's two daughters: Cassidy and Lacey
Cassidy Gorden and Lacey Gorden, the Daytime Emmy Award-winning soap opera star's children, are her only heirs. It appears that her girls prefer to avoid the spotlight.
The Gordan sisters now have their own families. The first time Jacklyn became a grandmother was in the year 2020. Kennedy Elise MacLeod, her first granddaughter, was reportedly born on December 20, 2020, to several reports.
Cassidy Zed Gordan, the eldest child of Zeman, and her husband Cutter MacLeod enjoy a happy marriage. According to a story from 2020, the couple and their young child resided in San Francisco.
Lacey, on the other hand, is a business owner. She works as a real estate agent, according to her Instagram profile. She is currently a resident of Malibu, California. Numerous images on her page show her with her mother and older sister Cassidy.
In this difficult moment, our thoughts and prayers are with the family members of the Hollywood actress Jacklyn Zeman. Keep checking back with us for the most recent information from the entertainment industry.
Being a binge-watcher himself, finding Content to write about comes naturally to Divesh. From Anime to Trending Netflix Series and Celebrity News, he covers every detail and always find the right sources for his research.