Ireland-born actor and theatre producer Jack Gleeson is best known for playing the deranged Joffrey Baratheon in HBO's Game of Thrones. Gleeson has made numerous film and television appearances over the course of twenty years, making him a well-known figure.
Gleeson, who was raised by attorneys in Cork, Ireland, began acting at the age of 8. He participated in young theatre groups and received drama courses, just like his sisters Rachel and Emma. Gleeson has good theatrical skills even at a young age, which helped him advance fast into cinematic parts.
Early Career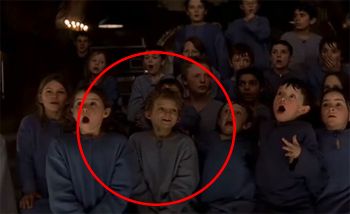 Since he was a little child, Gleeson has participated in numerous projects. He played "Kid," one of the post-apocalypse survivors, in the 2002 film Reign of Fire with A-list actors like Christian Bale, Matthew McConaughey, and Gerard Butler, yet he wasn't given credit for the role.
Gleeson and Christian Bale reunited onscreen in Batman Begins (2005) when the actor was just 13 years old. In a Vulture interview, Gleeson joked about the character's name, stating, "His dad is John Boy." His brief appearance as "Little Boy" was a crucial point in the movie.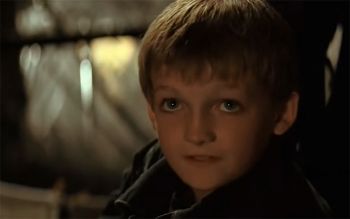 He portrayed both Lonely Twins in the surreal horror movie Shrooms from 2007. In the same Vulture interview, he did not appear to be a big admirer of the film, saying, "For the whole movie I had to wear a sack over my head. Let's not get into it, though; the movie is bad.
Regardless of how well the film performed, Gleeson was starting to establish himself as an actor.
Game of Thrones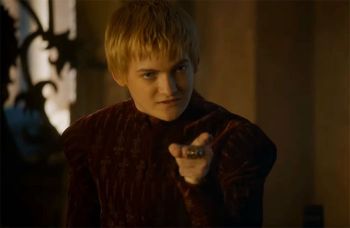 Of course, Joffrey Baratheon in Game of Thrones was the part that made Jack Gleeson a household name. Despite the fact that the entire nation thought he was the son of King Robert Baratheon, Joffrey was actually the eldest child of Cersei Lannister and her brother Jamie Lannister.
Joffrey took the Iron Throne after King Robert passed away and started his tyrannical rule. Joffrey, the bastard king of Westeros, exploited his position of authority to indulge his personal thirst for retribution and appetite for blood.
Gleeson gives the huge terrible Hexxus in FernGully (1992) and Joaquin Phoenix's Commodus in Gladiator (2000) credit for helping him control his cruel portrayal. In fact, Gleeson had such an impact on fans that CBR.com listed his entire performance as one of the top ten moments in the entire series.
Fans were pleased to see Joffrey receive his own Red Wedding as a final rebuke, but many were disappointed to learn that Gleeson would be leaving the show.
Even though his Game of Thrones character is universally despised, Gleeson has previously said that "people aren't mean to me on the street" and "Nobody's ever said a mean thing to me."
Although Joffrey had a penchant for bizarre behaviour, it appears that both his admirers and his fellow performers adore the actor who played him.
Gleeson maintained his studies in philosophy and religion at Trinity College Dublin while working as an actor on Game of Thrones.
He met Matt Smyth, Eoghan Quinn, and Aaron Heffernan at this time, and together they would found The Collapsing Horse Theatre Company in 2012.
Why did he retire from acting?
Gleeson opted to end his acting career in 2014 after four seasons on Game of Thrones, stating that "I stopped enjoying it as much as I used to."
He graduated from Trinity College and even started baking! The Collapsing Horse Theatre group was founded by Gleeson and some of his college pals during this five-year break from cinema and television.
The group has performed several stage performances that were both original and modified. He made an appearance at Trinity Brawl 2 in 2019, a wrestling match where he had the opportunity to portray himself instead of Joffrey.
What is Jack Gleeson doing now?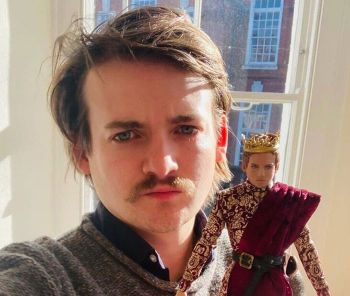 Gleeson made the decision to start acting again in 2020. Fans of his work on Game of Thrones may be startled to learn that he will appear in two episodes of the BCC sitcom Out of Her Mind as a ghost.
He also portrays the protagonist's drunken banker brother in his most recent film, Rebecca's Boyfriend (2021). Both of these parts showcase Gleeson's versatility and capacity to keep expanding the parameters of his own artistic expression.
He intends to keep dipping his toes back into the worlds of cinema and television while continuing to pursue his passion for theatre for the time being. Huge fans of Jack Gleeson will be pleased to learn that he will appear with Liam Neeson, Ciarán Hinds, and Kerry Condon in the upcoming movie In the Land of Saints and Sinners.
At the Game of Thrones Official Fan Convention, he will also take part in a panel discussion with adored actors from both Game of Thrones and its precursor House of the Dragon.
In February 2023, Jack made a humanitarian trip to Kyiv, Ukraine, to donate a pickup truck to the Ukrainian Armed Forces. The actor also participated in a charity film workshop at the Theatre of Young Spectators on Lipki, with the proceeds going to support the Ukrainian Armed Forces.
Personal Life
Gleeson wed his partner Róisn O'Mahony earlier this year in a low-key wedding. Gleeson admirers remarked on how the understated ceremony represented the actor's down-to-earth character.
Our Team DCS includes 5 different writers proficient in English and research based Content Writing. We allow them and encourage them to follow the Entertainment news all day long. Our posts, listicles and even the exclusives are a result of their hard work.