Since appearing in film and television for almost three decades, Seann William Scott's name has come to be associated with the bro in teen sex comedy from the 2000s. Where has he been since playing the iconic Stifler in American Pie?
Background info
The future actor was born to Patricia Anne Simons and William Frank Scott on October 3, 1976 in Cottage Grove, Minnesota. Seann, one of seven children, stood out because of his physical prowess and thought that after high school, he would play professional basketball or football. However, Seann made the decision to follow his own compass after being inspired by his older brother Dan, who established the satirical newspaper The Onion. He then started attending acting auditions!
Early acting roles
Scott relocated to Los Angeles after switching his professional focus from sports to acting. He was cast in advertisements for companies like American Express and Sunny Delight as well as the music video for Aerosmith's "Hole in my Soul." Scott worked at Home Depot and sold churros at the Los Angeles Zoo to make ends meet during these experiences.
He continued to work and landed modest roles in TV films like Born Into Exile and Unhappily Ever After, as well as his first sitcom appearance in an episode of Unhappily Ever After.
American Pie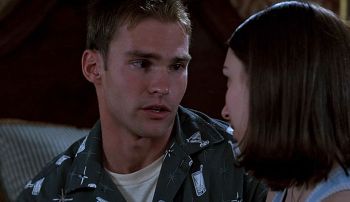 Scott was willing to accept any employment he could find after being passed over for a position in Baywatch. It goes without saying that he was overjoyed to be given what was intended to be a supporting role in American Pie.
American Pie, which debuted in 1999 and came to define the teen sex comedies of the 2000s, served as the model for hundreds of imitations, prequels, sequels, and spin-offs. The plot of the film centres on a group of East Great Falls High School buddies who decide to become sexually active before graduating. The talented cast of the film, which includes Jason Biggs, Tara Reid, Alyson Hannigan, Eugene Levy, Jennifer Coolidge, and Shannon Elizabeth, turns in bombastic and hilarious performances.
Scott plays Steve Stifler, sometimes known as Stifler or Stifmeister, in the movie. He is a lusty and reckless lacrosse player who makes fun of the core group of buddies for not having any virgins. The pals get into embarrassing, humorous, and occasionally unsettling situations as a result of the Stifmeister's activities and practical jokes. One of them is well-known for having the lead character have a sexual encounter with Jennifer Coolidge's legendary Stifler's Mom character.
Scott acknowledges that he was initially concerned about some of the undesirable traits of his character and decided to fully develop Stifler by giving him a more sensitive disposition. Definitely a wise choice, this one! Because Scott's portrayal was so evocative and well-liked, Stifler has become a popular character in both fandom and popular culture.
Despite receiving barely $8,000 for the first movie, Seann William Scott's success with the comedy catapulted him into a global celebrity overnight.
How many American Pie movies was he in?
Scott continued to play Steve Stifler in American Pie 2, American Wedding, and American Reunion after the original film's remarkable success. Stifler's character was further explored by Scott by giving him more screen time, and by the end of the franchise, he had steadily transitioned from antagonist to anti-hero to protagonist.
Scott was feeling good about his early successes, but he wanted more from his acting career. Scott started to worry about being typecast after making further appearances in Stifler-like roles in Dude, Where's My Car?, Jay and Silent Bob Strike Back!, Old School, Final Destination, Evolution, and Road Trip. He therefore looked for roles to showcase his dramatic skills!
What did he do after American Pie?
Scott has put a lot of effort into growing his portfolio over the past twenty years to include jobs that showcase his dynamism. He has therefore appeared in a variety of films, including comedies, horror, romance, drama, and thrillers. He co-starred in Mr. Woodcock, Southland Tales, and Cop Out with actors including Billy Bob Thornton, Sarah Michele Gellar, Dwayne Johnson, and Bruce Willis. He played Bo Duke in The Dukes of Hazzard and Bulletproof Monk opposite Chow Yun-Fat. Ice Age crashes seven times
In addition, Scott has portrayed a number of recurrent roles on television, including Father Joe in the Office-like mockumentary series Welcome to Flatch and Wesley Cole in the last season of the television series Lethal Weapon. The adventures of the distinctive inhabitants of a small Midwestern village are followed in the series.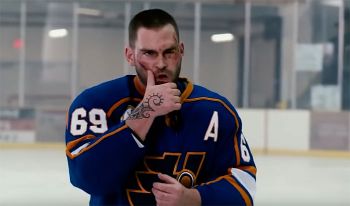 Seann featured in the critically acclaimed hockey comedy Goon in 2011, which served as the basis for the 2017 film Goon: The Last Enforcers. Currently, there are discussions concerning a potential third chapter!
What is Seann William Scott Doing Now?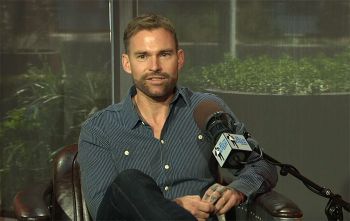 Scott is still a very busy actor. He recently starred in The Wrath of Becky and will soon be seen starring Awkwafina, Simo Liu, and John Cena in the film Grand Death Lotto.
Additionally, he appears frequently in the Fox television series Welcome to Flatch. He was hired in 2018 to take Clayne Crawford's spot as co-star in the Lethal Weapons series. He appeared on the show for 15 episodes until it was ultimately cancelled.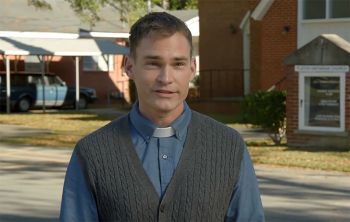 Seann has had romantic relationships in the past with fashion models, despite the fact that he prefers to keep his personal life completely hidden. He wed the interior designer Olivia Korenberg in 2019, and the two of them share a dog named Dude.
Our Team DCS includes 5 different writers proficient in English and research based Content Writing. We allow them and encourage them to follow the Entertainment news all day long. Our posts, listicles and even the exclusives are a result of their hard work.