While there's no denying thousands of people go missing in the United States every single day, a lot of them are often found safe and sound thanks to the unwavering efforts of local investigators. It thus comes as no surprise each such official report is met with both hope as well as trepidation, leading to extensive inquiries that uncover not just what precisely transpired but also why. This much is actually perfectly evidenced in Netflix's 'Missing: Dead or Alive?' — so now, if you simply wish to delve into the first case profiled here, that of Lorraine Garcia, we've got you covered.
What Happened to Lorraine Garcia?
At the age of 61, Lorraine was a mother, grandmother, and active community member, seemingly leading a good life in Richland County, South Carolina, when everything turned upside down. The truth is she was so kind, caring, as well as maternal that even grown adults not related to her in any way, shape, or form considered her a parent while trying to maintain constant contact. Therefore, of course, almost as soon as the two-month mark of her radio silence began approaching in November 2021, her former daughter-in-law Lamanda Moore filed a missing person report.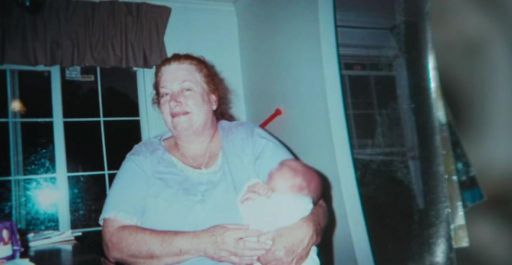 That's when it came to light Lorraine was last seen stepping out of Prisma Health Richland Hospital on September 13 upon having discharged herself, only to vanish without a trace left behind. There were actually no signs of her anywhere once officials arrived at her independent Columbia home for a welfare check, plus her bank account also exhibited inactivity since the fateful day. Though the bits of evidence these aspects did yield, combined with her health struggles over the past few years, drove the Sheriff's Department to classify her as "endangered" from the get-go.
Has Lorraine Garcia Been Found? Is She Dead or Alive?
According to the original series, when Lamanda approached the authorities concerning Lorraine, she specified that her ex-mother-in-law shared her home with her son Anthony "Tony" Garcia. She actually deemed this a vital detail because the latter was an Iraq military veteran with a history of violence stemming from PTSD — violence she worried was directed toward his mother too. After all, in their last conversation on call, the former felt like the 61-year-old was "very paranoid, like she could not talk much on the phone. Like, you know, maybe people were listening to her."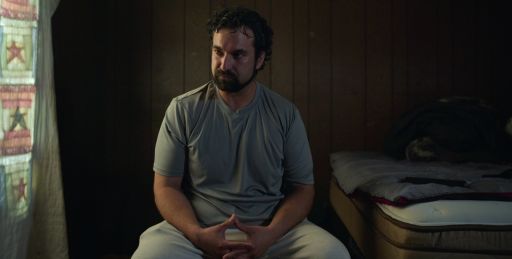 Moreover, even a neighbor/friend, Clara, subsequently came forward to assert that Lorraine was becoming increasingly terrified of her son in the days leading up to her sudden disappearance. "In the past, Lorraine had told me Tony had never threatened her directly, [but] it was worse [around] this time than it had been before," she carefully elucidated in the Netflix production. "The day s he disappeared, she was telling me he had taken her to a lawyer's office and told her she was going to sell the house." Yet once she refused, he allegedly said, "Mama, do you realize how easy it would be to push you down these steps and kill you? You will do what I tell you."
When detectives went to the Garcias' shared house in November to look for Lorraine, it was completely empty and smelled like bleach. This did not help Tony's case. And neither did the punch holes in several walls, the string attached to a bedroom door, or the remnants of bolts — it all suggested the allegation he often forcibly locked his mother up was true. However, the final straw for investigators was his unwillingness to open up, his failure to concede he'd either burned or transferred her belongings to a storage unit, and his selling their home through Facebook Marketplace despite having no power of attorney.
Tony was hence arrested on charges of using a computer to commit a crime, forgery, and false pretense, after which a search of his belongings yielded an air mattress with human blood. Nevertheless, before any legalities could proceed, it came to light Lorraine had contacted her bank mere weeks prior to access her account, just to be unable to do so due to ID issues. That's how the authorities got her possible number as well as address, the follow-up on which revealed the 61-year-old was actually alive and well — she'd simply left and didn't know there was a search going on for her.
"I've been trying to start over, just so I can have peace… in my mind and my heart," Lorraine candidly stated in the documentary series. "I don't want to go back… I have to start taking care of me. My son, he did things to me he has never done. I don't deserve that." She then asserted she doesn't want anyone to know where she is or have any charges pressed against Tony because despite everything, she continues to have a lot of love for him.
"Right before I left, I was getting scared," the now nearly 63-year-old admitted from her new home. "People I didn't know [were] coming in through the garage door, coming through the living room. Somebody had been eating food in the closet. All kinds of paraphernalia here and there, and I didn't feel safe… I decided maybe I should just go away from [Tony]. Maybe that's what he's been trying to tell me, 'Go Away.' So I got on a bus and went as far as I could go. And that was the beginning of the rest of my life. "
Our Team DCS includes 5 different writers proficient in English and research based Content Writing. We allow them and encourage them to follow the Entertainment news all day long. Our posts, listicles and even the exclusives are a result of their hard work.