Netflix's "Victim/Suspect" can only be described as an investigative documentary film that sheds light on the murky side of our legal system and is equal parts perplexing, compelling, and unsettling. That's because it painstakingly details the distressing pattern of how young people who report sexual assaults are frequently falsely accused by authorities in addition to being blatantly disregarded by them. Megan Elizabeth Rondini was once one of them; hence, if you want to know more about her, her adventures, and her ultimate fate, we have the information for you.
Who Was Megan Rondini?
Although Megan was a shy, introverted youngster while growing up in dynamic Austin, Texas, she quickly transformed into an outgoing ray of sunshine following her high school graduation in the summer of 2013. She had, after all, been accepted to The University of Alabama Honours College in Tuscaloosa, where she swiftly established herself as a biology honours student who hoped to one day major in Veterinary Sciences. But sadly, the 20-year-old's world was flipped upside down in July 2015 when Terry "TJ" Bunn Jr., the heir of the city's most prominent business (construction) family, is accused of sexually assaulting her.
Megan was in the Innisfree Irish Pub early on July 2 with a group of ten friends for trivia night when she noticed TJ there, according to her official police report. She told a detective, "I see him there all the time, but it's not like we chat to each other. I mean, I simply recognise him… I was going out. He eventually picked me up somewhere. I was riding in the rear of his car with a guy named Jason. Then, it appears that TJ drove the two back to his house before telling Jason to get into bed and telling her to join him upstairs to his room.
When asked if she had ever resisted him, Megan, who hadn't gone back home but had stayed in the city to take some summer classes before her junior year, replied, "I know he's like a prominent person in Tuscaloosa. I made a sincere effort to treat him nicely and act as though my buddies were waiting for me. I really have to go. After hours of negotiation, it didn't seem to make any difference, so she effectively left the scene, though she did unintentionally discharge his revolver and take all of the $3 in cash he had in his wallet to pay for cab fare.
The truth is that Megan even claimed TJ had drugged her while they were in Innisfree because she was unable to recall even the most basic details about the hours that had passed between, such as the fact that the group had visited Megan's flat before moving on to the Bunns. The detectives turned against her as a result of these unnoticed contradictions in her story as well as the accuser's emphatic denials that their sexual encounters were anything other than consenting. Despite the fact that TJ had initially denied having anyone over, they didn't question him in great detail, but they did make it plain they didn't believe her for a second.
How Did Megan Rondini Die?
Before her junior year's autumn semester in 2015 could even end, Megan withdrew her name from The University of Alabama and moved permanently back to Texas. She eventually enrolled at Southern Methodist University-Dedman College to pursue a biology major, but she couldn't shake the memory of the episode, especially after finding out that there had been a brief attempt to press larceny charges against her for the $3. Finally, on February 26, 2016, the 21-year-old gave up her internal struggle and committed suicide by hanging herself in the bathroom of her brand-new Dallas condo with a hammock string.
In the video, Megan Rondini's devoted mother Cindy Rondini sadly stated, "I was adamant [Megan] find a therapist." She intended to leave. They were fully filled out and on her dresser when they discovered her body. According to the young woman's own words in the documents, "rape, bullied by police, changed university," which led her parents to sue both the University of Alabama and members of the sheriff's department, was the reason she was seeking mental health care.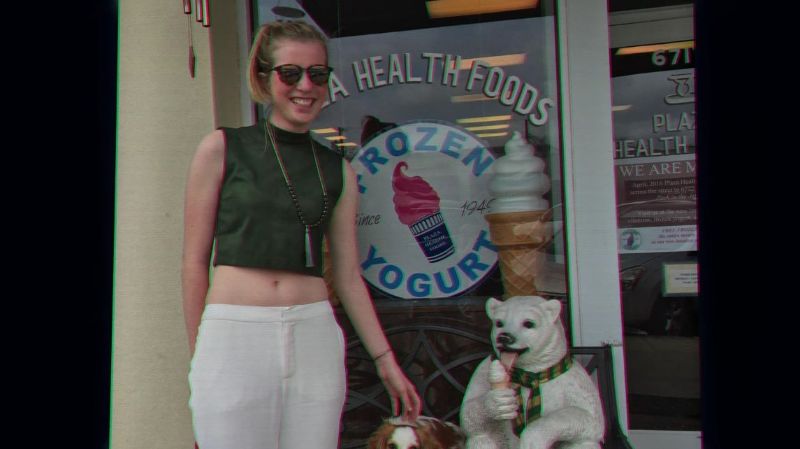 The Rondinis' legal complaint was based on the claim that they all contributed significantly to Megan's "extreme depression, anxiety, and PTSD" as well as her "felt worthlessness and hopelessness… which directly led to Megan's loss of life." The sheriff's department was finally able to reach a settlement with both the school and the alleged attacker, but the Alabama Attorney General's Office dismissed the claims against the agency because they could find no evidence of wrongdoing. In honour of his daughter, Megan's father has since established a fund to aid assault survivors in their educational endeavours; as for Megan's mother, she sadly passed away from cancer in 2019.
Being a binge-watcher himself, finding Content to write about comes naturally to Divesh. From Anime to Trending Netflix Series and Celebrity News, he covers every detail and always find the right sources for his research.