'MerPeople' on Netflix is an intriguing reality show that introduces viewers to the mermaiding world through one-on-one interviews with a number of mainstays and top performance artists. Even though mermaiding is a full-time profession, it necessitates extensive swimming and underwater skills as well as hours of practise. Additionally, the performers frequently have serious medical conditions including hypothermia and sinusitis from exposure to cold water. Nevertheless, those that are passionate about the art put all into it, and it is genuinely interesting to watch the realisation of our young-adult aspirations.
We got to know a lot of the interesting cast members from "MerPeople," like Mermaid Sparkles, Mermaid Morgana, and Mermaid Che Monique. Let's dig in and find out where the cast is right now, though, since the cameras are now turned away.
Where Is Brittany Sparkles Now?
View this post on Instagram
Mermaid Sparkles is the stage name of Arkansas-based performance artist Brittany Sparkles. Although readers might be astonished to learn that Brittany was elected Miss Mermaid Arkansas from 2019 to 2023 and was named the Sea Queen of Arkansas in 2022, she claimed that living in Arkansas made her feel like a landlocked mermaid during her appearance on the show. Brittany currently resides in Little Rock, Arkansas, where she frequently performs with the Circus Siren Pod, a talented group of mermaids under the direction of Morgana Alba. In order to facilitate the lives of Arkansas mermaids, Brittany also established her own business, Moonstone Mermaid LLC, through which she arranges mermaid-themed gatherings, events, and performances throughout Central Arkansas.
Where Is Mermaid Che Monique Now?
Mermaid Che Monique's parents maintained that mermaids cannot be overweight when she was a little child. Despite Che's refusal to accept such an explanation, she soon realised that the mermaiding society need an inclusive group that would not tolerate discrimination and would instead offer a safe haven for mermaids of all varieties. As a result, she finally founded the Society for Fat Mermaids, which helped her become quite well-liked in the neighbourhood. Che also stated how, even today, at conventions, people still approach her to express gratitude for being an influence.
View this post on Instagram
Even though the show featured Che's inability to join the Circus Siren Pod, she eventually impressed Morgana and received an invitation after the filming. Che also has plans to create a mermaiding school called The School of Fish, which would educate novices underwater abilities and breathwork while also giving them a necessary mermaid shopping list. This is in addition to appearing as a mermaid model at various events.
Where Is Morgana Alba Now?
Morgana Alba graduated from Penn State University with a degree in engineering, but she has always had a passion for the performing arts. She has even taken part in shows like "The Nut-Cracker: A Burlesque Ballet," "The Jeff and Coca Show," and "Gris by VADT." Even yet, Morgana decided to focus on mermaids and became one of the first professional mermaids from the DC region after becoming famous as a World Champion Circus Artist. She then founded the Circus Siren Pod in 2016, which quickly earned a reputation as a premier troupe of mermaid performers.
View this post on Instagram
Currently residing in the Washington, DC-Baltimore area, Morgana continues to lead the Circus Siren Pod. In addition, Morgana has been working to expand the reach of her organisation through online gatherings for both mermaid enthusiasts and potential members. Her most recent endeavour is the creation of Not a Phase, an LGBTQ+-inspired mermaid kit line for pride.
Where Is Eric Ducharme Now?
When Eric was 3 years old and made his first trip to Weeki Wachee Springs State Park in Florida, he developed a fascination with mermaids. He even developed his abilities while receiving instruction from former mermaid Barbara Wynns, and he has been fashioning mermaid tails out of whatever is available to him since he was a little child. Once Eric reached the age of 14, he took his grandmother's assistance with sewing and set up a website for a full-time mermaid tail company. Eventually, Barbara helped Eric get his first customer.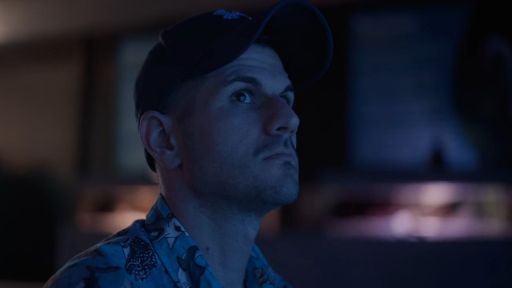 Eric is currently well-known as the Mertailor, and he has donned his tails at upscale gatherings and premiere events. Additionally, according to insiders, celebrities like Lady Gaga have previously shown off Eric's tails in addition to using them in movies and television shows. Readers will be happy to learn that the Mertailor is currently a resident of Lecanto, Florida, and is engaged to Blue. In addition, he loves to create tails for regular men, women, and kids who want to be a part of this fantasy world. He even presents his own mermaid shows.
Where is The Blixunami Now?
The Blixunami first developed a passion with mermaids when they were very young, but they now identify as a non-binary mermaid who wants to represent queer and black people in the mermaid community. Additionally, they have a sizable following on Instagram as a Mermaid Doll Influencer (almost 8000 followers as of this writing).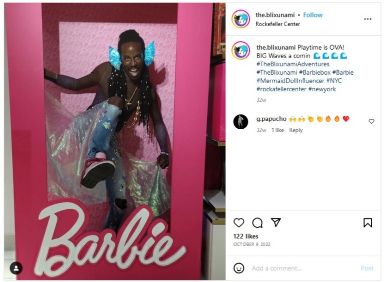 The Blixunami claims that mermaiding is their full-time career and that they currently reside in The Bronx, New York City. But in addition to posting their artwork and doll videos on Instagram, The Blixunami has also had success with their YouTube channel and has worked as a book cover designer in the past. In addition, the music video for The Blixunami's new hit, "Splish Splash on 'Em," has gone viral online. We are happy to say that they were crowned the Mermaid King of South Carolina in 2022.
Where Is Tristan McDonald Now?
View this post on Instagram
The Red River Merman, also known as Tristan McDonald, began his undergraduate career as a theatre major. But after accepting a job at Disney, he fell in love with the mermaid community and made the decision to turn into one. On the show, Tristan gave an audition for the Mertailor competitions, and Eric seemed to be rather taken with his performance. Tristan currently lives in Florida and works as a tour operator with Manatee Tour and Dive. Additionally, he teaches merfolk at Florida Aquatics Swimming and Training and frequently performs at Mertailor's Mermaid Aquarium Encounter.
Where Is Hannah Fraser Now?
View this post on Instagram
The original professional mermaid who has been a part of the mermaiding scene for more than 20 years is introduced on the episode as Hannah Fraser, aka Hannah Mermaid. While Hannah herself is a celebrated mermaid with awards, she also serves as a teacher and an inspiration to many others who want to follow in her footsteps. Hannah was nine years old when she first developed her own tail because she was attracted by mermaids. She persisted in following her dream and is currently regarded as one of the pioneers. Hannah is not only a performer but also a model underwater, a keynote speaker, and an advocate for ocean conservation who has been featured on ABC News and Village Roadshow, among other channels.
Where Is Mermaid Kariel Now?
Mermaid Kariel is regarded as one of the best modern mermaids and has even received numerous honours for her work as a resort performer. When Kariel was asked if she would be interested in having a custom-made silicone tail produced that was the right fit, Mermaid Che Monique, who appeared on the show, ran into Kariel at the King and Queen of the Seas Pageant. Che leapt at the chance right away, and we even saw Kariel take measurements before starting to work.
View this post on Instagram
Kariel is a mermaid who currently resides in Oahu, Hawaii, where she performs at various events. Readers would also be astonished to learn that Kariel always creates her own costumes, and she even launched a tiny online shop where customers can buy her mermaid-themed goods. Additionally, Kariel posts images of her amazing creations on social media. We wish Kariel the best in the years to come.
Our Team DCS includes 5 different writers proficient in English and research based Content Writing. We allow them and encourage them to follow the Entertainment news all day long. Our posts, listicles and even the exclusives are a result of their hard work.