'American Born Chinese' is an action comedy television series that recounts the narrative of three young people who come together as a result of a fateful alignment after the collision of three separate worlds. The plot is on Jin Wang, a boy in his tenth year who struggles with being an outsider but is changed when he meets Wei-Chen, a foreign exchange student. Jin Wang is thrown into a conflict between mythical Chinese Gods rather than blending in with his friends and becoming one of the crowd. The programme was produced by Kelvin Yu and is based on a graphic novel written by Gene Luen Yang.
Ben Wang, Stephanie Hsu, Daniel Wu, Michelle Yeoh, Chin Han, Ke Huy Quan, Jim Liu, and Sydney Taylor all deliver strong performances in "American Born Chinese," which also features various engaging elements including adventure, myth, and action that make it hard to turn away. So, if "American Born Chinese"'s quest for morality and struggle for good appealed to you in the same way, here is a list of television programmes that are comparable. Several of these programmes, including "American Born Chinese," are available on Netflix, Hulu, or Amazon Prime.
I Am Not Okay With This (2020)
'I Am Not Okay With This' chronicles the life of Sydney, a young girl whose stored anxiety, shyness, family conflict, and unrequited passion on her best friend accumulate into a variety of complexity. Sydney must navigate the tragedy of her past as well as the anxieties of the present. The show goes deeper into the related themes that surround the topic rather than just following the conventional tales of young people with superpowers.
I Am Not Okay With This, created by Jonathan Entwistle and Christy Hall and starring Sophia Lillis, Wyatt Oleff, Sofia Bryant, Richard Ellis, Sophia Tatum, Kathleen Rose Perkins, and Jackson Frazer, resonates with the suppressed emotions of young people and their desire to accomplish more, making it the ideal series to watch after "American Born Chinese."
Into the Badlands (2015-2019)
'Into the Badlands' is a dystopian post-apocalyptic American world where feudal barons rule and features performances by Daniel Wu, Emily Beecham, Aramis Knight, Ally Ioannides, Orla Brady, and Oliver Stark. A young child with extraordinary abilities and a powerful warrior go on the quest for enlightenment in an effort to oppose their brutal authority and set things straight. The series, which was developed by Alfred Gough and Miles Millar, is based on a Chinese story that takes place in a Western country and emphasises martial arts, giving it a plot similar to "American Born Chinese."
Kung Fu (2021-2023)
In the movie "King Fu," which stars Olivia Liang, Yvonne Chapman, Shannon Dang, Vanessa Yao, Eddie Liu, and Gavin Stenhouse, a young Chinese American woman named Nicki is forced to leave her college and travel to an isolated monastery in China due to a quarter-life crisis. The series, which Christina M. Kim created, focuses on the brilliant martial art of Kung Fu. The story follows Nicki as she navigates her responsibilities and looming dangers. Therefore, if "American Born Chinese"'s fantasy-infused martial arts plot piqued your interest, you'll also find "Kung Fu" to be engrossing.
Runaways (2017-2019)
'Runaways,' a different work set in the Marvel universe, tells the tale of six teens named Nico, Karolina, Molly, Chase, Alex, and Gertrude who must deal with an unbelievable fact. The six teenagers vow to make things right on their own after learning that their parents are members of a supervillain conspiracy. Lyrica Okano, Virginia Gardner, Ariela Barer, Rhenzy Feliz, and Greg Sulkin all appear on the television programme. The following show to see is Josh Schwartz and Stephanie Savage's "Runaways," which explores identity and culture and has many of the same issues as "American Born Chinese."
The Imperfects (2022)
This superhero action novel recounts the story of three young adults who pursue a mad scientist who ends up tinkering with their DNA and giving them disruptive superpowers. It is filled with angst and rebellious young people. Along with Rhianna Jagpal, Inaki Godoy, Italia Ricci, Rhys Nicholson, Junnicia Lagoutin, Kyra Zagorsky, and Jedidiah Goodacre, the ensemble also includes Morgan Taylor Campbell.
The coming-of-age tale that has been compared to a coming-of-rage tale includes humour in addition to action and fantasy. The excellent series to watch next is "American Born Chinese," which was developed by Dennis Heaton and Shelley Eriksen and shows youthful conflict and hardship.
The New Legends of Monkey (2018-2020)
Bringing together fiction and fantasy, "The New Legends of Monkey" tells the tale of a young monk and his followers as they travel through a magical country in search of the seven precious manuscripts of Buddhist knowledge. The series contains action and a quest for wisdom with Luciane Buchanan, Josh Thomson, Emilie Cocquerel, Chai Hansen, Jarred Blakiston, Josh McKenzie, Atticus Iti, and JJ Fong. 'The New Legends of Monkey' was created by Jacquelin Perske, Craig Irvin, and Samantha Strauss and has the same fantasy, action, and adventure that made 'American Born Chinese' so fascinating.
The Umbrella Academy (2019-2023)
'The Umbrella Academy' is a comedy-suspense-action film that tells the tale of seven kids who are adopted by eccentric tycoon Sir Reginal Hargreeves. A series of things happen as he enrols them in "The Umbrella Academy," a superhero squad. The fantasy-themed television series "The Umbrella Academy," created by Gerard Way and starring Aidan Gallagher, Elliot Page, Robert Sheehan, Tom Hopper, Ritu Arya, Emmy Raver-Lampman, David Castaneda, and Genesis Rodriguez, is the ideal follow-up to "American Born Chinese."
Wu Assassins (2019)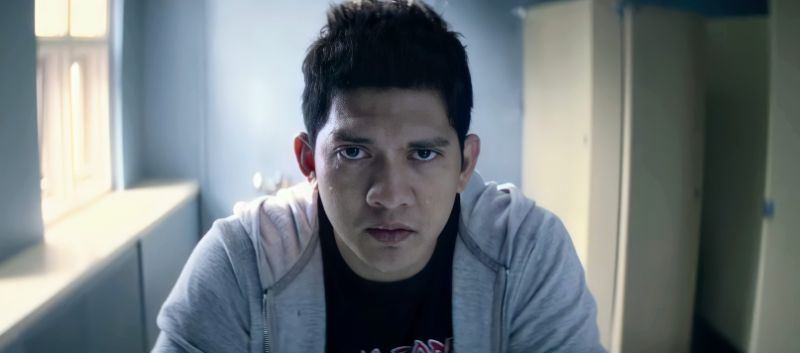 Iko Uwais, Lewis Tan, Li Jun Li, Byron Mann, Katheryn Winnick, and Lawrence Kao are among the stars of the series, which was produced by John Wirth and Tony Krantz. The story of the programme centres around Kai Jin, a young chef working in San Francisco's Chinatown. Kai, however, becomes the Wu Assassin after an accidental encounter with a supernatural ghost. Kai must make sure he honours the talent and strength that the killing of 1000 monks has bestowed upon him as he walks the line between obligation and free will. This is a fantastic show to watch after "American Born Chinese" because it will likewise follow a fantasy-filled drama format.
Being a binge-watcher himself, finding Content to write about comes naturally to Divesh. From Anime to Trending Netflix Series and Celebrity News, he covers every detail and always find the right sources for his research.