Fast Times at Ridgemont High is a classic coming-of-age comedy movie that was released in 1982. It was Cameron Crowe's script, adapted from his own 1981 book, "Fast Times at Ridgemont High: A True Story," and it served as Amy Heckerling's debut as a director. A talented ensemble cast, including Sean Penn, Jennifer Jason Leigh, Judge Reinhold, Phoebe Cates, and Brian Backer, is present in the movie. The story revolves around Stacy, a sophomore in high school, Mark, and their older pals, Linda and Mike.
Their amorous encounters are interwoven in the movie. Jeff Spicoli, a laid-back surfer, disagrees with Mr. Hand, a severe teacher. Brad, Stacy's brother, makes it through his senior year. It addresses relationships, friendship, and adolescent struggles while encapsulating 1980s youth culture. Explore more of our suggestions by stepping back into the absurd high school hallways, which feature youthful shenanigans, embarrassing crushes, and enduring friendships. The majority of these films, including "Fast Times at Ridgemont High," are available on Netflix, Hulu, or Amazon Prime.
Adventureland (2009)

Greg Mottola's comedy-drama "Adventureland" stars Jesse Eisenberg and Kristen Stewart. The plot takes place in 1987 and centres on James Brennan (Eisenberg), a recent college graduate who wants to travel and become a journalist. Due to his limited resources, he accepts a summer work at Pennsylvania's abandoned Adventureland amusement park, where he meets Emily Lewin (Stewart).
The pair's quick chemistry develops into a deep bond, providing an arresting picture of young relationships against the quirky charm of the park. 'Adventureland' and 'Fast Times at Ridgemont High' have in common the portrayal of young people's dynamic and changing experiences during significant periods of their lives in the 1980s.
American Graffiti (1973)
'American Graffiti' is a comedy-drama film that was directed by George Lucas and produced by Francis Ford Coppola. It captures the spirit of cruising and early rock 'n' roll cultures in 1962 Modesto, California. It provides a nostalgic look back at childhood activities by closely following a group of youngsters and their nighttime antics through a series of vignettes. Like 'Fast Times at Ridgemont High,' 'American Graffiti' immerses viewers in the lively world of teenagers negotiating crucial points in their lives against the backdrop of that time period's cultural tapestry.
Booksmart (2019)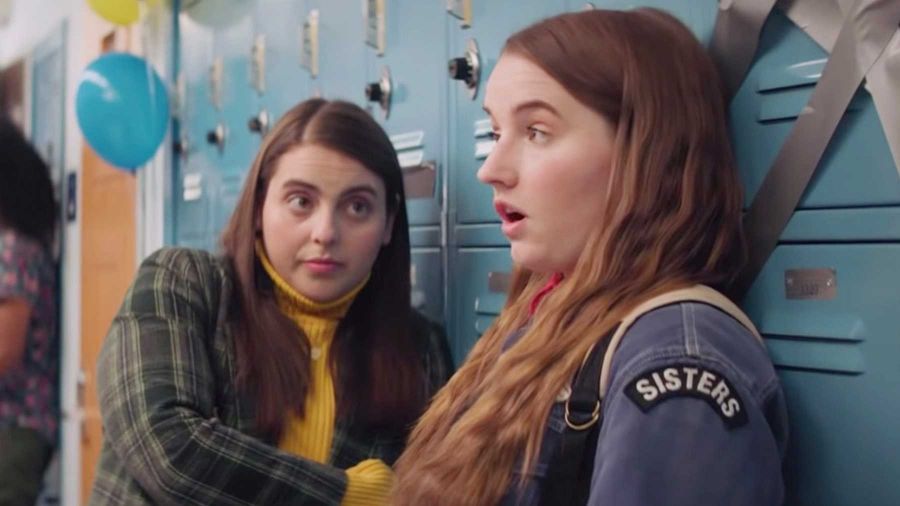 Olivia Wilde made her directing debut with the comedy coming-of-age picture "Booksmart," written by Emily Halpern. In the film, Beanie Feldstein and Kaitlyn Dever play two ambitious high school students who decide to abandon their polished personas by going on an impromptu party spree on their last day of classes. The exhilarating and turbulent journey of high school teenagers as they reject preconceptions and embrace life's unexpected adventures is explored in both "Fast Times at Ridgemont High" and "Booksmart."
Can't Hardly Wait (1998)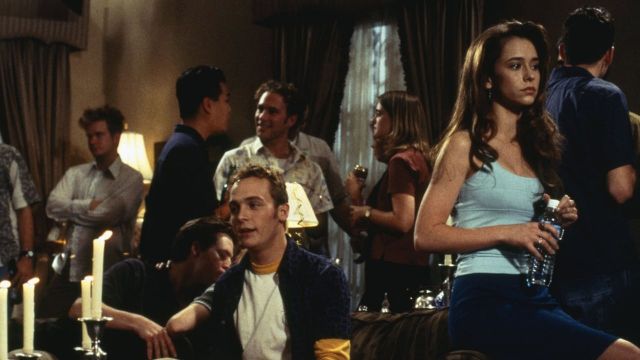 Deborah Kaplan and Harry Elfont are the directors and writers of the teen romance comedy film "Can't Hardly Wait." The plot centres on a group of senior high school students attending a wild graduation celebration, where many individuals' romantic relationships, friendships, and self-discoveries develop over the course of one evening. Similar to how "Fast Times at Ridgemont High" depicted high school life, the movie captures the essence of joyous mayhem and close relationships as it delves into the complexity of youth.
Clueless (1995)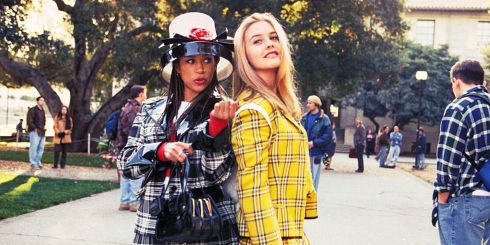 Jane Austen's "Emma" is reimagined in Amy Heckerling's "Clueless," starring Alicia Silverstone, in a contemporary high school setting. A popular and well-off college student is followed as she negotiates friendship, makeovers, matchmaking, and self-discovery against the gorgeous Beverly Hills setting in this vivacious coming-of-age comedy film. 'Clueless' and 'Fast Times at Ridgemont High' explore high school kids' lives, providing comic vignettes of youth's struggles, growth, and representing the diverse eras in which they are set.
Dazed and Confused (1993)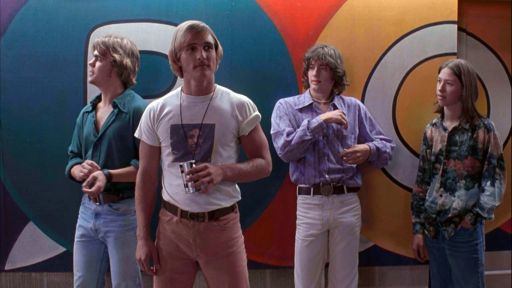 The ensemble cast of Richard Linklater's film "Dazed and Confused" includes upcoming actors Jason London, Wiley Wiggins, Matthew McConaughey, and Ben Affleck. The movie examines issues including disobedience, friendship, and the passage from adolescent to maturity.
The plot, which is set on the final day of high school in 1976, follows several people as they party, participate in hazing rituals, and engage in introspection to create a nostalgic and accurate depiction of adolescent culture. Fast Times at Ridgemont High and "Dazed and Confused" both vividly depict the adolescent experiences of the 1970s and 1980s, portraying a mosaic of individuals navigating the ups and downs of adolescence, from partying and friendships to self-discovery and the uncertainties of the future.
Sixteen Candles (1984)
Molly Ringwald, Michael Schoeffling, and Anthony Michael Hall take centre stage in the coming-of-age comedic tale "Sixteen Candles," which marks John Hughes' directorial debut. It was the first in Hughes' line of films exploring the world of adolescence. Samantha Baker (Molly Ringwald) is followed in "Sixteen Candles" as she navigates the drama of her 16th birthday, which her family forgets because of her sister's wedding.
Samantha (Michael Schoeffling), crushed and unappreciated, yearns for her crush Jake Ryan (Anthony Michael Hall), while juggling the interest of a nerdy admirer, Ted. Both "Fast Times at Ridgemont High" and "Sixteen Candles" capture the ups and downs, romantic entanglements, and hilarious antics that characterise high school life in the 1980s while maintaining an air of realism and humour.
Submarine (2010)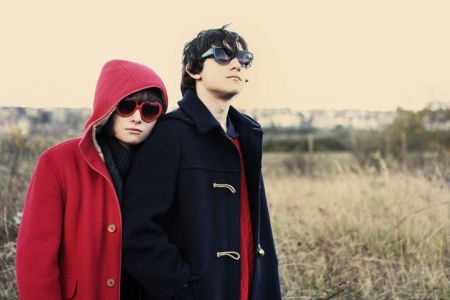 In his first film as a filmmaker, Richard Ayoade crafts the coming-of-age comedy-drama "Submarine," a British indie gem. It depicts a moving image of youth and self-discovery and is an adaptation of Joe Dunthorne's 2008 novel of the same name. With its pensive melodies and thought-provoking lyrics, Alex Turner's superb music enhances the movie while smoothly complementing the plot.
Oliver Tate, a teen, is followed in the story as he deals with his first love and his parents' marital problems. His oddball world's attempt to save his parents' marriage and win over Jordana, a classmate, leads to self-discovery. Similar to this, a group of high school kids in "Fast Times at Ridgemont High" (including Stacy and Mark) encounter a variety of difficulties and experiences that influence their perceptions of love, friendship, and personal development.