Murat Saraçoglu and Evren Karabiyik Günaydin co-directed the romantic drama film "Make Me Believe" (also known as "Sen Nandr") for Netflix. It centres on Sahra and Deniz, two people who have a grudge against one another and whose lives are brought together by their grandmothers' interference. The love-hate relationship is used to explore the themes of love and second chances in this film, which is set against the backdrop of the Turkish coastline. If you liked the movie and its perspective on contemporary romance, you must be looking for further streaming alternatives like this. Here is a selection of films that are similar to this one that you might also like. Most of these films, including "Make Me Believe," are available to stream on Netflix, Amazon Prime, and Hulu.
It's a Boy Girl Thing (2006)
Nick Hurran is the director of the romantic comedy "It's a Boy Girl Thing." The major actors are Samaire Armstrong and Kevin Zegers. Nell Bedworth and Woody Deane, two teenagers with distinct personalities, find themselves in each other's bodies as a result of a freak accident that occurs while they are visiting a museum. The teenagers, who at first disliked one another, take advantage of the situation to be miserable for the other. However, Nell and Woody quickly fall in love with one another. The movie utilises the cliché of rivals-turned-lovers but goes one step further by including a body-swap scene that pushes the trope to its breaking point. The main characters' chemistry and dynamic thus resembles that of "Make Me Believe," albeit with a less self-important tone.
Laws of Attraction (2004)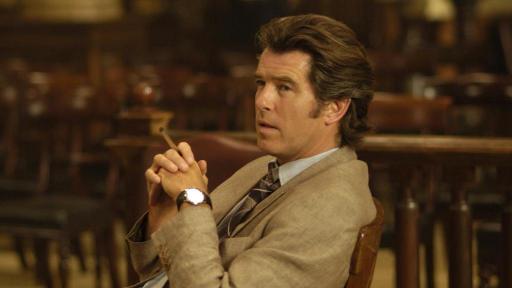 Pierce Brosnan and Julianne Moore are the main characters in Peter Howitt's romantic comedy "Laws of Attraction." It is based on a narrative by Aline Brosh McKenna that she and Robert Harling turned into a screenplay. The story of divorce lawyers Audrey Woods and Daniel Rafferty, who have witnessed innumerable broken relationships, is presented in the film. They frequently argue in court and dislike one another's working practises. When chemistry develops between them, Audrey and Daniel must put in a lot of effort to keep their relationship strong. The movie depicts two major characters who don't like each other but end up falling in love, which is similar to the plot of "Make Me Believe." Additionally, it forces them to make sensible and useful decisions like "Make Me Believe."
Pride & Prejudice (2005)
Joe Wright's romantic drama movie "Pride & Prejudice" is based on Jane Austen's same-titled novel from 1813. The principal actors are Keira Knightley and Matthew Macfadyen. Elizabeth Bennet, a young woman who meets upper-cl ass gentleman Mr. Darcy, is the focus of the film. Before beginning a romantic connection, the pair must, however, deal with the social pressures of the late 18th century and the effects of their class disparity. The two main characters, in contrast to "Make Me Believe," express their affections for one another openly. However, despite their superficial similarities, the main characters in both films struggle to get over their egos and ideological prejudices.
Romeo + Juliet (1996)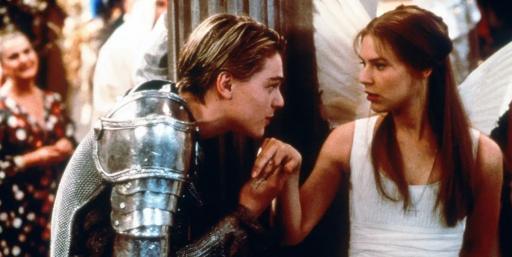 'Romeo + Juliet,' also known as 'William Shakespeare's Romeo + Juliet,' is a 1996 romantic crime film directed by Baz Luhrmann and based on the same-titled play by William Shakespeare. The lead actors are Leonardo DiCaprio and Claire Danes. The narrative centres on the two prominent families of Verona's titular characters. Despite their love for each other, Romeo and Juliet suffer hardships due to the rivalry between their families. The story is one of the most popular examples of the enemies-to-lovers arc, but it adds another layer of conflict due to the hate between the main characters' families. As a result, the movie will appeal to viewers who liked 'Make Me Believe.'
The Hating Game (2021)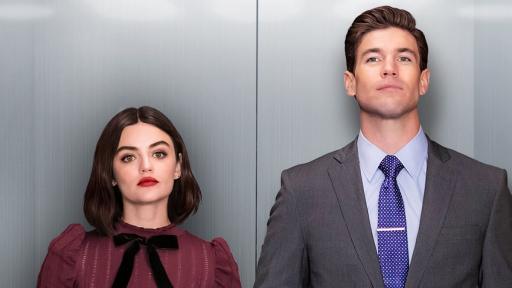 Directed by Peter Hutchings, 'The Hating Game' is a romantic comedy film based on the novel of the same name by Sally Thorne. It stars Lucy Hale and Austin Stowell in the key roles. It follows Lucy Hutton, a young woman determined to achieve professional success without compromising on her ethics. As a result, she finds herself in a game of one-upmanship against her colleague and nemesis, Joshua. However, issues are complicated due of their growing affection to each other. The film is similar to 'Make Me Believe' since it portrays two characters in a love-hate relationship complicated by their professional ambitions. However, the movie is also humorous, innovative, and takes itself a lot less seriously, embracing its whacky idea, making it the topic option for this list!
The Proposal (2009)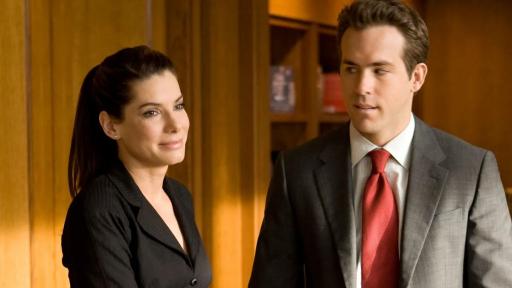 The Proposal is a romantic comedy film written and directed by Anne Fletcher. Ryan Reynolds and Sandra Bullock are its leading actors. In the film, Margaret Tate, the top editor of a significant book publisher in New York City, is threatened with deportation to Canada. She thus makes her patient assistant Andrew Paxton appear as her fake fiancé. The film also makes use of the "enemies turned lovers" cliché, similar to the song "Make Me Believe." However, the movie deftly weaves the protagonists' career aspirations into the love story plot, giving it a structure akin to "Make Me Believe." For fans of rom-coms, it also provides just the right amount of humour and heartwarming elements, making it a truly worthwhile viewing experience.
Your Place or Mine (2023)
Aline Brosh McKenna wrote and directed the romantic comedy "Your Place or Mine." Ashton Kutcher and Reese Witherspoon play the key characters. Best friends Debbie Dunn and Peter Coleman are shown in the film as they switch homes for a week when Debbie has to move to New York and Peter takes on the task of caring for her son in Los Angeles. The duo learns what they need from the encounter, though. Both films have people that have a shared past but don't act on their romantic sentiments. However, "Your Place or Mine" does not use the "haters turned lovers" stereotype that "Make Me Believe" does. As a result, 'Your Place or Mine' adopts a different strategy because its plot revolves around an unusual romance between lifelong best friends.