Consider watching movies that have a similar feel and mood to Pitch Perfect instead of re-watching it. The majority of the films on this list feature musical elements. Here is a list of films that are comparable to "Pitch Perfect" that we recommend. Some of these films, such as Pitch Perfect, are available on Netflix, Amazon Prime, or Hulu.
10 Things I Hate About You (1999)
"10 Things I Hate About You," an updated version of Shakespeare's "Taming of the Shrew," follows Kat, who would sooner die than go out with a male. Bianca, on the other hand, is wanting to date Joey, but she can only do so if her older sister starts dating as well. Bianca's desperate search for love evolves into a complex strategy to pair Kat with someone. Since its release in 1999, this iconic teen film has won a lot of hearts. It contains a lot of interesting turns and a fantastic musical score. Julia Stiles, Heath Ledger, and Joseph Gordon-Levitt all give outstanding performances.
Bandslam (2009)
Will Burton, a teen, has a lot of music in his head. Will begins his junior year at a new school after his mother accepts a new job in New Jersey. Will, who has always been an outcast, strikes up a friendship with like-minded outsider Sa5m. When Charlotte, the school's "it" girl, asks Will to help her form a band for "Bandslam," a battle of the bands, they are both taken aback. "Bandslam," starring Vanessa Hudgens and Gaelan Connell, is a family drama with a lot of laughs and terrific music.
Bring It On (2000)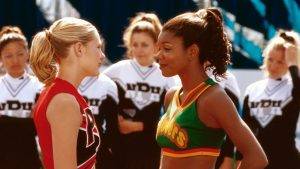 Kristen Dunst plays Torrance Shipman, the leader of the cheerleading team who needs to get the best out of her team to win competitions, in Peyton Reed's lively teen sports drama. Dunst is a perfect fit for the part, exuding the essential enthusiasm, vibrancy, and charm that elevates the film to a thrilling experience despite its cliched plot and occasional narrative wandering.
Camp Rock (2008)

A popular teen idol overhears a girl singing at a music camp and decides to find out who she is. What he doesn't realize is that the girl isn't actually at the music camp, but rather works in the kitchen. "Camp Rock" is a fun and memorable twist on summer camp. It's a wonderful choice if you want to relax and have some fun, despite being a touch formulaic (and more about pop than rock). Everyone will be enthralled by the singing. Demi Lovato and the Jonas Brothers star in it.
Easy A (2010)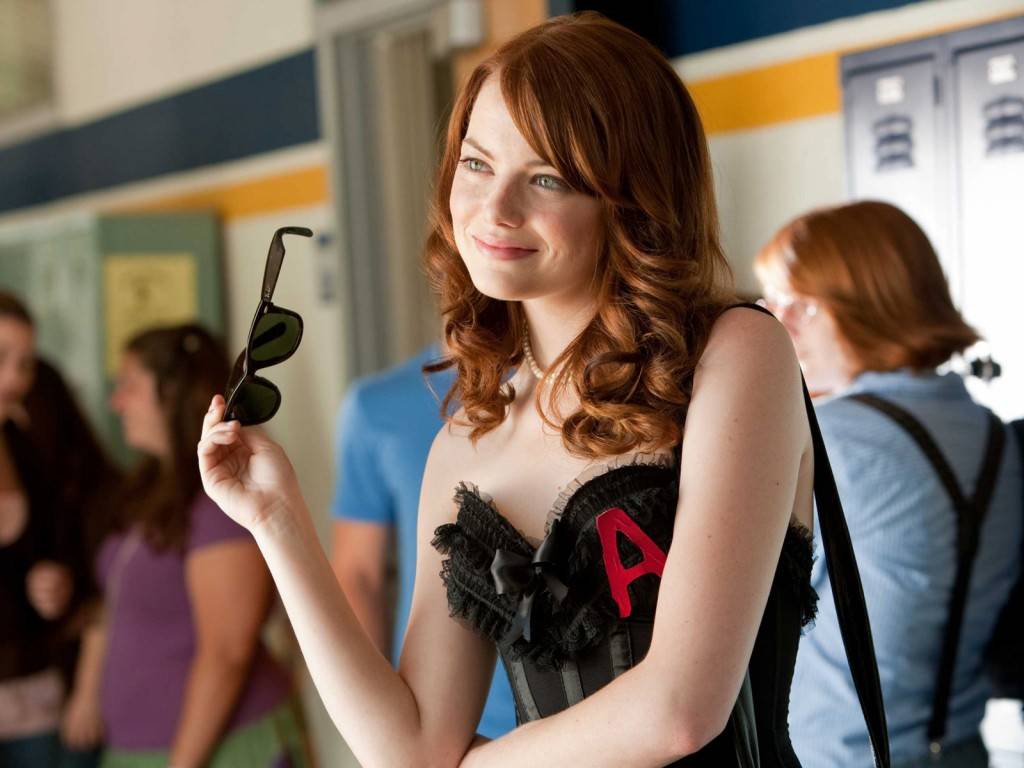 "Easy A" is a clever homage to John Hughes, the creator of "The Breakfast Club." It's a contemporary high school story about Olive, a lonely girl who lies to her closest friend about losing her virginity, but the rumor quickly spreads and she's labeled a slut. Olive, who is initially embarrassed, parades about the school with a 'A' on her attire, a reference to the renowned literature "Scarlett Letter." This is a film that is simple to enjoy. "Easy A" rapidly became a classic of high school/teen comedies due to its approachable, sardonic comedy and superb performances. It also features a lively script and a fantastic musical score.
Grease (1978)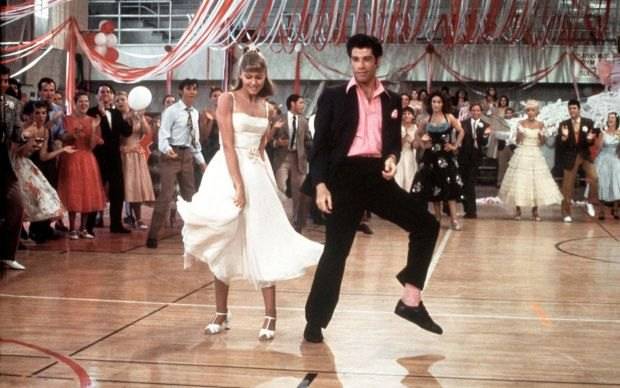 Danny (John Travolta), one of high school's most popular bad boys, falls in love with a quiet new girl named Sandy (Olivia Newton-John), sparking a big feud among their very different buddy groups. "Grease" will transport you to the 1950s like no other film, thanks to its fantastic plot and great soundtrack. This all-star cast includes John Travolta, Olivia Newton-John, Stockard Channing, Didi Cohn, Jeff Conaway, and many more.
Hairspray (2007)

Tracy Turnblad and her buddy Penny Pingleton, both teenagers, are huge Corny Collins fans. Tracy applies when the opportunity to dance on the show is announced. Her dance skills not only draw Collins' attention, but also that of teen Link Larkin. However, not everyone is pleased with her appearance on the show. "Hairspray," a great musical set in Baltimore, is a must-see for all movie buffs. It embraces the corny, over-the-top nature of a movie musical right from the start, and it works perfectly. John Travolta, Michelle Pfeiffer, Christopher Walken, and Amanda Bynes are among the cast members that deliver strong performances.
Jersey Boys (2014)

The musical biopic "Jersey Boys" is about the Four Seasons. It's about the ascension, the adversity, and the eventual success of becoming a generation's symbol. More than a memorial concert (though there are some musical moments), this film delves into the core of the band's relationships, with a particular focus on vocalist Frankie Valli. "Jersey Boys" is a wonderful portrayal of the price of fame and money, as well as how harrowing events may lead to enthralling creativity. Clint Eastwood produced and directed this picture, which you must see if you enjoy music.
La La Land (2016)

While attempting to reconcile their dreams for the future in the metropolis of Los Angeles, a pianist (Ryan Gosling) and an actress (Emma Stone) fall in love. "La La Land," which won six Oscars, will be a classic musical in a few years. Damien Chazelle, who wrote and directed the film, created a stunning work of art with outstanding performances and an unforgettable original score. Every movie buff should see it, and if you're looking for sparkling music, you'll appreciate it much more.
Rock of Ages (2012)

Drew (Diego Boneta) and Sherrie (Julliane Hough) are two young people chasing their goals in the big city in 1987 Los Angeles. It's love at first sight when they meet, but their love will be put to the test along the way. The musical comedy "Rock of Ages" is about love, the music industry, and rock. Despite the plot's lack of originality, the film is a breath of new air. This film is a fantastic film set in the 1980s, with excellent performances.
School of Rock (2003)

Dewey Finn (Jack Black) becomes a substitute teacher at a tough private school after getting kicked out of a rock band, only to try to turn it into a rock band. Jack Black is a fantastic and charming performer who is the heart and soul of this film. His outstanding performance will keep you captivated to the screen the entire time. There is a lot of laughter and fantastic music in this film. "School of Rock" is a film for all members of the family that promises and delivers in spades.
Scott Pilgrim vs. the World (2010)

Scott Pilgrim is a member of a band that aims to be successful. When Scott falls in love with Ramona Flowers, he realizes she comes with a lot of baggage: seven ex-lovers with whom Scott must fight to the death to get Ramona. "Scott Pilgrim," directed by Edgar Wright, who is best known for "Baby Driver" and "Hot Fuzz," is a hilarious comedy starring Michael Cera and Mary Elizabeth Winstead. The film's aesthetics are stunning, and the camera movement, as well as the video game and comic usage of the screen, are all incredibly creative and unique. Aside from that, the music is genuinely wonderful.
Sweeney Todd (2007)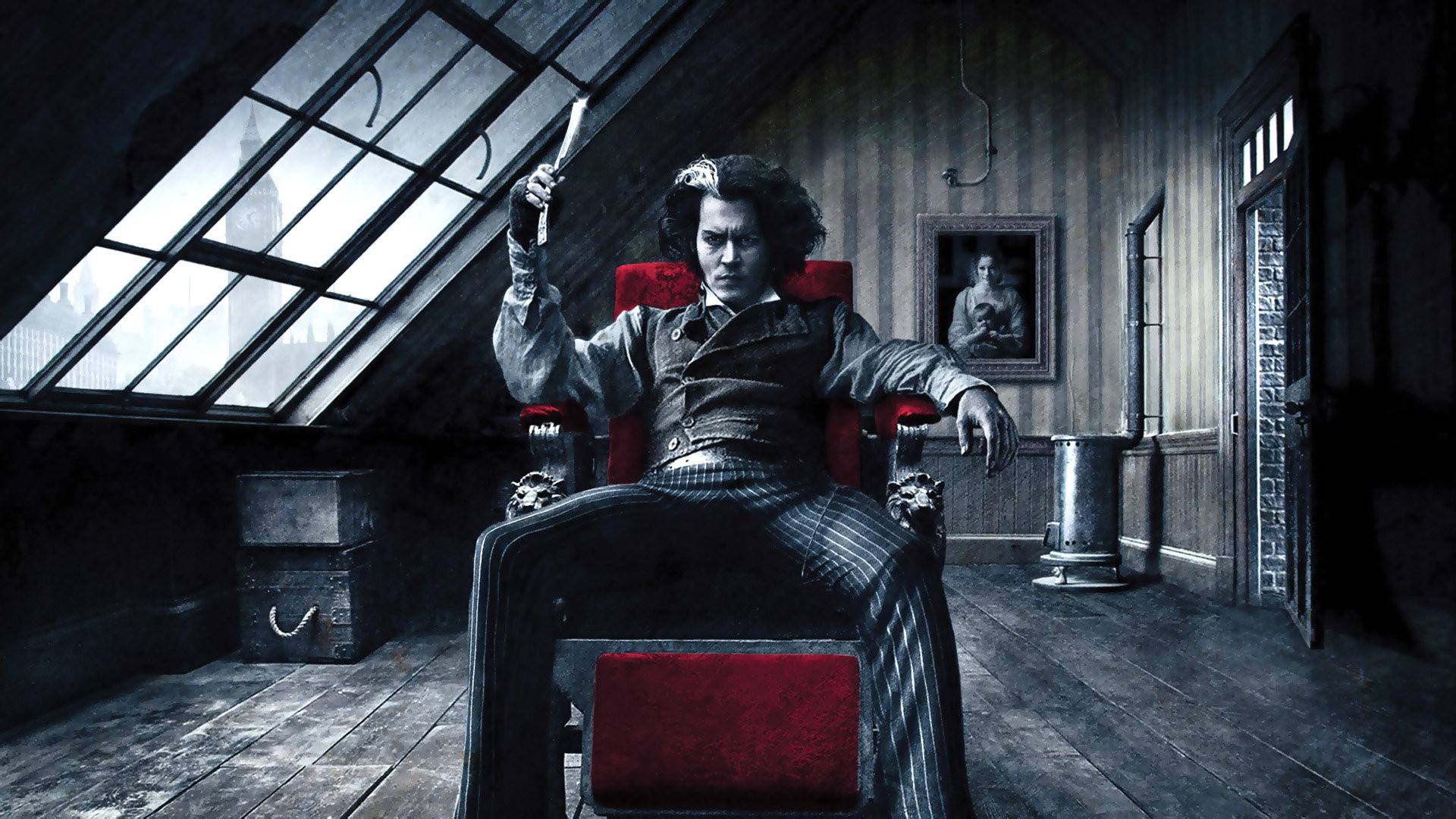 Barber Benjamin Barker seeks vengeance after being wrongly convicted of a crime in Victorian London. He comes to London after fifteen years in exile to seek justice. "Sweeney Todd," starring Johnny Depp, Helena Bonham Carter, Alan Rickman, and Sacha Baron Cohen, is a dramatic film with a fantastic plot and soundtrack. It's quite addictive, and the music will stick with you for quite some time. You will appreciate it a lot if you like gothic tales and Tim Burton.
Tenacious D in The Pick of Destiny (2006)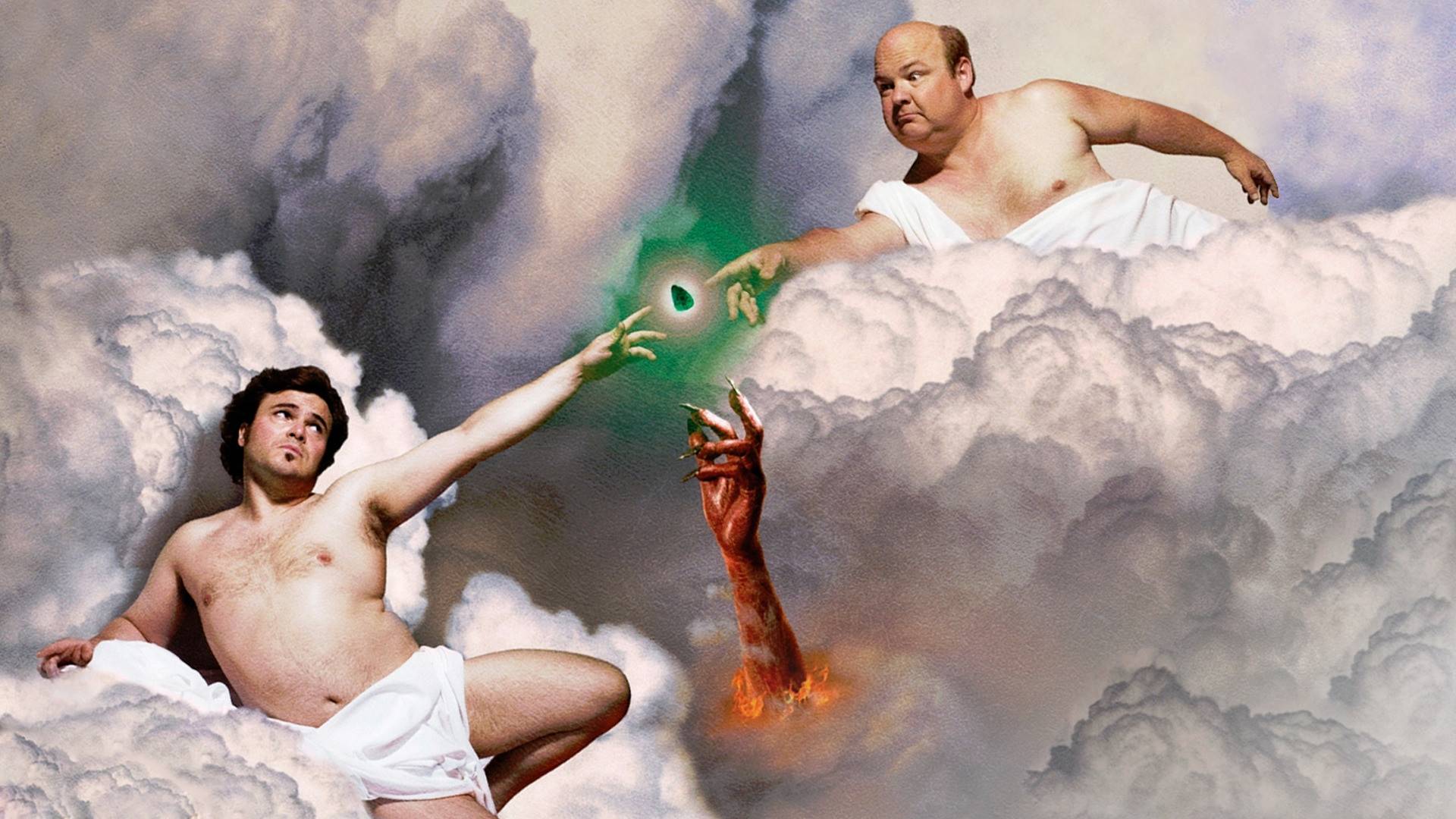 Two slacker aspiring rock stars go out on a mission to steal a famous guitar pick that bestows great guitar talents on those who possess it. They must take the guitar from a high-security Rock and Roll museum to become the greatest rock band ever. This is a serious comedy that is also a lot of fun. Jack Black is a phenomenal comedian, actor, and musician with a wide range of skills. This film's music is highly significant, and it shows; it is one of the best aspects about it. "Tenacious D in The Pick of Destiny" offers a simple, entertaining plot that will be a lot more fun if you are high, with cameos from Ben Stiller, Dave Grohl, and Tim Robbins.
The Producers (2005)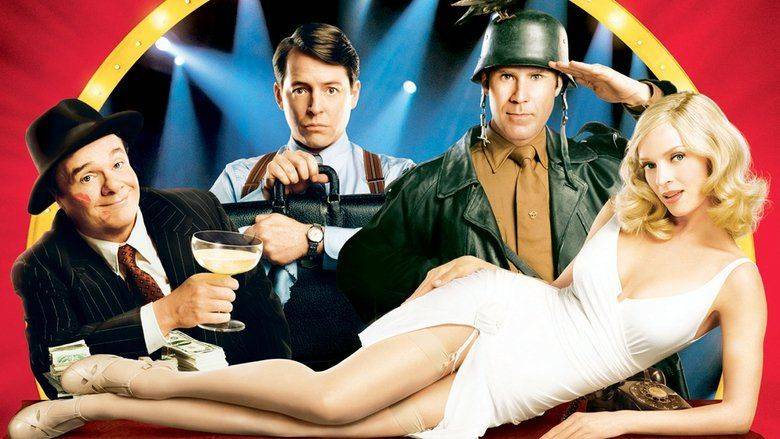 "The Producers," which has received four Golden Globe nominations (including "Best Motion Picture – Comedy or Musical"), follows Max Bialystock, who was once the king of Broadway, but now all of his productions close on opening night. They aim to raise considerably more money than they need for a concert after a visit from his accountant Leo Bloom, and then make sure it is disliked. This film's entire production is fantastic. Aside from that, movie features some outstanding performances, particularly from Nathan Lane and Will Ferrel. Because music plays such an important role in this film, if you liked "Pitch Perfect," you'll undoubtedly appreciate it.
Our Team DCS includes 5 different writers proficient in English and research based Content Writing. We allow them and encourage them to follow the Entertainment news all day long. Our posts, listicles and even the exclusives are a result of their hard work.