If you are familiar with Vladimir Nabokov's 1955 novella Lolita, you undoubtedly already know what the "Lolita complex" is all about. It is often referred to as "Lolicon" and is the desire that older adult men, typically, feel for prepubescent or juvenile girls. Over the past century, a number of films have addressed this contentious subject, each adding their unique spin to this delicate subject that is frequently perceived as terribly wrong and immoral. We have been provided a variety of plot genres that will either make us adore them or detest them through varied points of view and confining the characters to disparate levels.
Movies still have the power to take us beyond the apparent, despite the fact that this is a touchy subject on which the majority of people may vehemently disagree. These films about the Lolita complex may lead us further into a different understanding of the problem than we would initially think through superb performances, breathtaking images, and compelling stories. These films, including Lolita, are available on Netflix, Hulu, and Amazon Prime.
Albatross (2011)

This British drama, which was entirely filmed on the Isle of Man, tells the tale of Emelia (Jessica Brown Findlay), a disobedient teen who wants to be a writer. Emelia meets a family of four, whose daughter Beth is the same age as her, and the two quickly become friends. She does not only become close to Beth, though. Jonathan, the father of the family, is much older, and Emelia quickly discovers that she is having an affair with him. This inevitably complicates the relationships of all of these characters.
American Beauty (1999)
The plot of Sam Mende's timeless masterpiece is based on the midlife crisis of 42-year-old advertising executive Lester Burnham (Kevin Spacey), and an examination of the thoughts, feelings, and deeds of the people around him that eventually bring the tale to its glorious and conclusive conclusion. The Lolita of this tale is Angela Hayes (Mena Suvari), who flirted subtly but ultimately innocently with her best friend Jane's father, Lester. This final one, famously through his thoughts about sex and the dance sequence with the red petals poking out of Angela's opening athletic bomber jacket, reveals his yearning and affection for the young girl. This iconic and contentious character feature does not imply disgust or immorality; rather, it precisely captures the character's mental state and his attempt to revive his secluded and fading social life as well as his individual status and level of contentment. Here is a "Lolita Complex" to watch and re-watch that delves much deeper into the investigation of life, beauty, repression, and other ideas.
Beau Père (1981)
Similar to the plot of "Lolita," this film, with the English title "Stepfather," immerses the viewer in the tumultuous connection that develops between a 30-year-old man and his 14-year-old stepdaughter when the latter's mother dies in a car accident. Director Bertrand Blier handled this divisive subject with purity, nuance, and grace. Despite being prohibited, Patrick Dewaere and Ariel Best deliver strong, well-rounded performances, and the delicate dialogue and timing elevate Blier's sensitive and exquisite vision to a superb visual and narrative achievement.
Circle of Two (1981)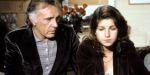 The age gap is widened more in this Canadian drama than in any other on our list. This time, a vulnerable 16-year-old poet falls in love and starts a simple but intensely emotional relationship with a 60-year-old painter. Even though it is a lengthy and realistic depiction of such a hazy and uncertain circumstance, it gives us useful insight into each individual, making them likeable and authentic. This dramatic story tackles the contentious "Lolita Complex" and brings it into a setting where things might not even seem that difficult to accept when love is at the heart of the characters' actions, with Richard Burton playing the painter and Tatum O'Neal playing teenage Sarah Norton.
Great Balls of Fire! (1989)
Here is a superb biographical movie about the life of rock and roll legend Jerry Lee Lewis, with Dennis Quaid giving a magnificent performance as this important musical figure from the 1950s. In the midst of his explosive and crazy career, it was his marriage to his 13-year-old cousin that set off the "Lolita Complex" and other highly contentious events that almost did him in as a musician. This film provides a broad and varied look into the life and psyche of this piano virtuoso, who is known for his undeniable musical genius and extroverted originality. It also highlights his drinking and the darker and more arrogant aspects of his nature.
Lolita (1962)
The movie poster asks, "How did they ever make a movie about Lolita?" There isn't much Stanley Kubrick wouldn't build if he thought it was appropriate. That's exactly what happened when this classic "Lolita" film from 1962 was released, with James Mason and Sue Lyon playing the two acrimonious "lovers." The main focus is on Humber Humbert's obsession with the attractive, young, and charming 14-year-old, from whom he is fervently unable to remove himself. Due to the subject matter generally being forbidden and immoral in the public's views, the film was nonetheless viewed as being quite contentious even if it leaves out a lot of the provocation the book includes. However, it was a complete commercial hit and has since established its significance in film history.
Manhattan (1979)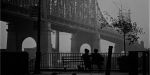 As the title clearly says, Woody Allen and his trademark glasses may be seen once more in one of his films, a black and white romantic comedy set in Manhattan. Being more than twice her age at the time, it is said that it was based on a love relationship he once had with 17-year-old Stacey Nelkin. We see Isaac's (Allen) life in this film from a perspective that examines interpersonal interactions, from affairs and ex-wives to friends and girlfriends. The main character, a 42-year-old man, recently resigned his job and is seeing Tracy, a stunning 17-year-old student. Although this isn't the most crucial part of the movie, Isaac does try to get back to the young student in the end but is unsuccessful because he falls in love with his friend's mistress after leaving her behind. This picture became Allen's second-biggest box office blockbuster in the history of his filmography because to its widespread success.
Notes On A Scandal (2006)

This insane psychological thriller swirls around, jumps up and down, and explodes with fierce power before earning many festival nominations and winning several prizes. This dramatic story, which stars Judi Dench and Cate Blanchett, has a brilliantly dark and potent tale that is deftly handled by a well planned blend of images and sounds. We learn about Sheba, the new art teacher, and her sexual engagement with a 15-year-old pupil through the diary writings of Barbara Covett, a teacher who is about to retire. This relationship will lead to nothing but turbulent issues. Watch it for Dench and Blanchett's outstanding performances, if not the entire thing.
Palo Alto (2013)
This is the debut feature film by Gia Coppola, the granddaughter of Francis Ford Coppola, and it stars James Franco, Emma Roberts, and other top-notch actors. In the midst of a young group of teens' adolescent activities, April (Roberts) and Mr. B (Franco), her football coach, develop a closer bond than the typical student-teacher relationship should. An open perspective into the many diverse souls of Palo Alto is achieved by a carefully crafted and lurching tale, with well-defined individuals seen from a dreamy and heedless setting provided by exquisitely stylized cinematography.
The Reader (2008)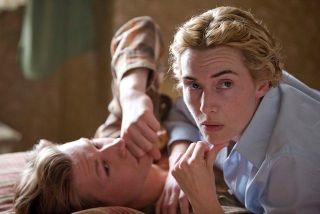 The contentious phenomenon known as the "Lolita Complex" is once again the main subject of Stephen Daldry's award-winning film, which is based on the 1995 German novel by Bernhard Schlink. The traditional notion that an adult is a man is, however, flipped in this tale, with Hanna (Kate Winslet) playing a 36-year-old tram conductor having an odd sexual connection with Michael (David Kross), a fascinating yet frail 15-year-old. The tale bounces between the character's past and future, with Ralph Fiennes' older Michael portraying deeper secrets and tragic conflicts as the action moves on. The performances of the key characters, which are polished to a genuinely exceptional level of brilliance, are what truly accentuate the two-sided perspectives this story provides to consider.