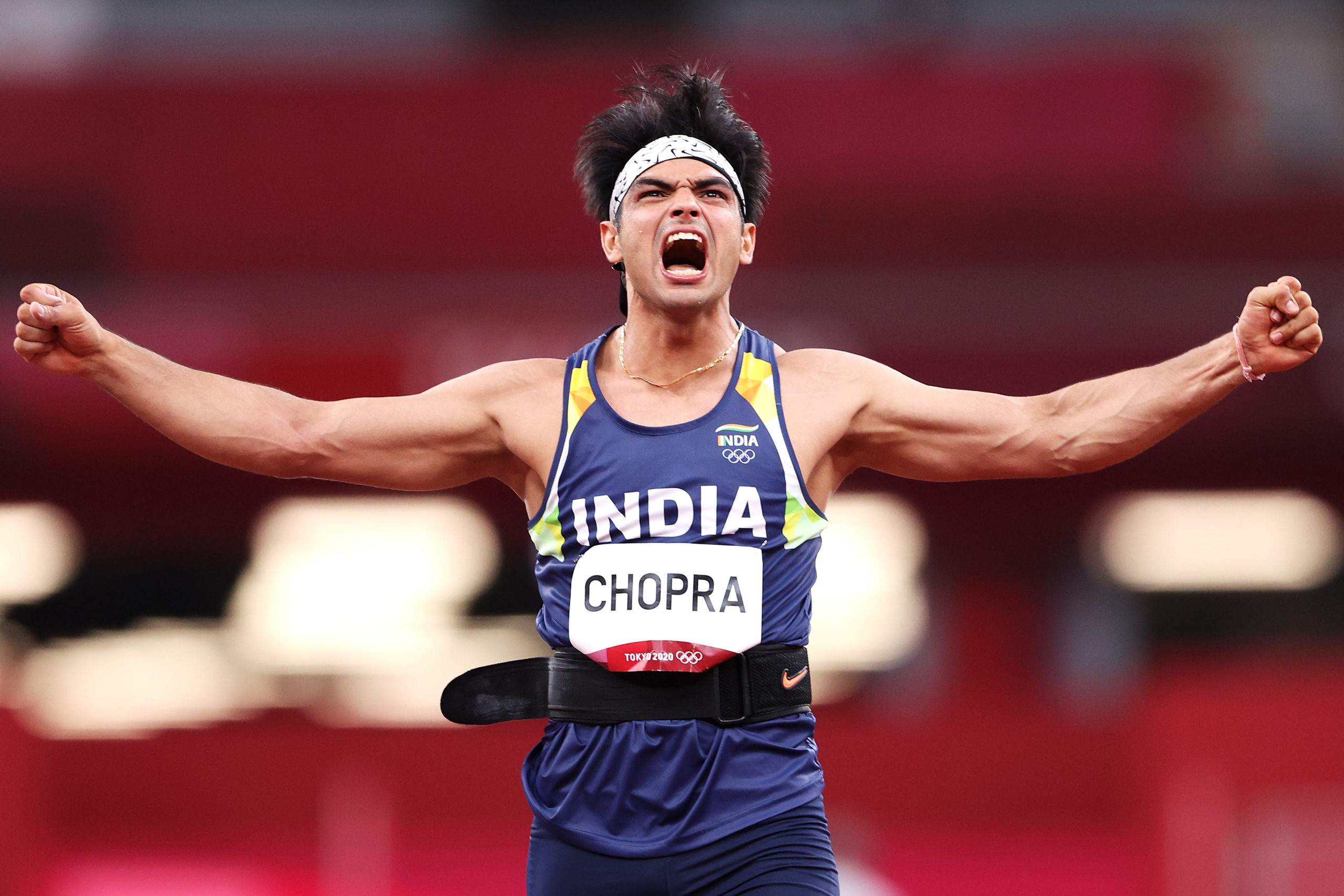 Neeraj Chopra Creates History Bags Gold In Javelin Thrown #TokyoOlympics
");
iw.close(); var c = iw; } catch (e) { var iw = d; var c = d[gi]("M293149ScriptRootC1288577"); } var dv = iw[ce]("div"); dv.id = "MG_ID"; dv[st][ds] = n; dv.innerHTML = 1288577; c[ac](dv); var s = iw[ce]("script"); s.async = "async"; s.defer = "defer"; s.charset = "utf-8"; s.src = wp + "//jsc.mgid.com/d/o/dotcomstories.com.1288577.js?t=" + D.getYear() + D.getMonth() + D.getUTCDate() + D.getUTCHours(); c[ac](s); })();
YESS! The wait is over. GOLD FOR NEERAJ CHOPRA!
The 23-year-old wins a Gold Medal in the Men's Javelin Throw Final at #Tokyo2020!
We have our first #GOLD of #Tokyo2020. What an achievement! What a moment!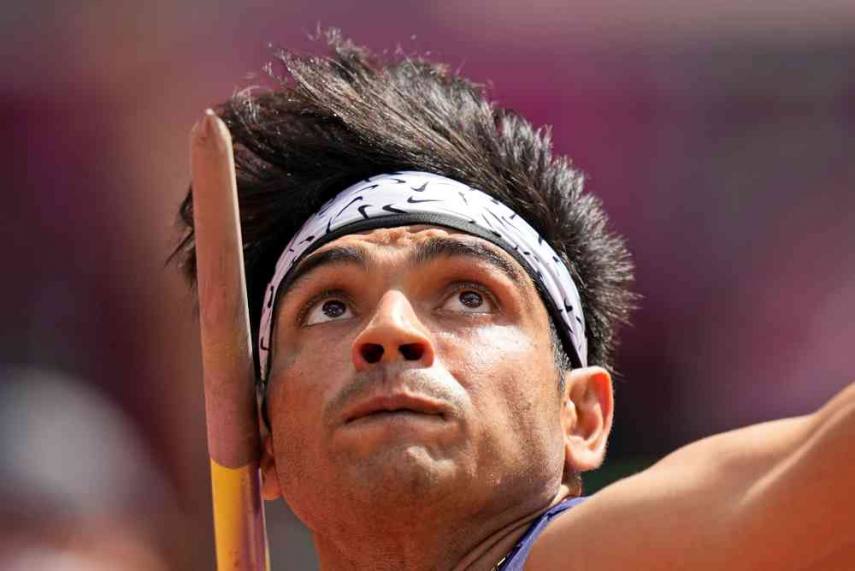 First Things First. A very big Congratulations! to Neeraj Chopra for bringing a Gold Medal home.
This is India's only second individual Gold Medal in Olympics after Abhinav Bindra, India's first in athletics.
Neeraj Chopra Wins Gold: With an Olympic Gold Medal in Javelin Throw, Neeraj Chopra becomes the first Indian athlete to win an athletic medal and the second Indian to win an individual Olympic gold medal.
Neeraj Chopra, the Indian champion, has made Indian sporting history. India has earned an Olympic GOLD Medal thanks to Neeraj Chopra's 87.58 metre throw. After Abhinav Bindra's GOLD in shooting in 2008 Beijing, this is India's first ever Athletics Gold Medal and only the country's second ever INDIVIDUAL GOLD medal. World No. 1 Johannes Vetter failed miserably and had to withdraw early from the tournament.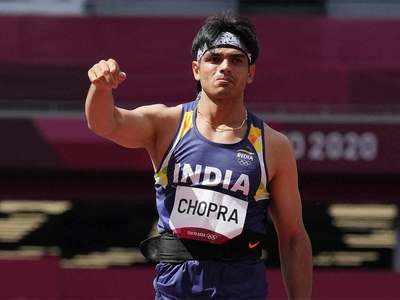 The moment he won the medal, messages started pouring on Twitter, to congratulate him. Among the tweets, one stands out, a congratulations from Abhinav Bindra, India's first Gold medalist.
He said :
And Gold it is for @Neeraj_chopra1 .Take a bow, young man ! You have fulfilled a nation's dream. Thank you!
Also, welcome to the club – a much needed addition! Extremely proud. I am so delighted for you.

— Abhinav A. Bindra OLY (@Abhinav_Bindra) August 7, 2021
He followed the tweet with this letter :
— Abhinav A. Bindra OLY (@Abhinav_Bindra) August 7, 2021
Just so you know, here is what the final standings looked like:
Here are some facts about Neeraj Chopra :
What is Neeraj Chopra best throw?
His mark of 86.65m remained the best throw during the qualifications. Neeraj's throw was the best in the qualification while Germany's Johannes Vetter was the second best with a throw of 85.64m.
Is Neeraj Chopra in army?
Subedar Neeraj Chopra VSM (born 24 December 1997) is an Indian track and field athlete and a Junior Commissioned Officer (JCO) in Indian Army who competes in the javelin throw.
What is the age of Neeraj Chopra?
Born on 24th December 1997, Neeraj Chopra is just 23 Years old.
How Long was Neeraj Chopra's Gold winning throw?
The throw that won him the medal came in his 2nd attempt when he threw 87.58 Meters, bettering his previous attempt 87.03 meters.