Updated : On My Block Season 5 on Netflix, Is it Happening?
As September moves to October and we embrace the cosy comforts of fall, we've noticed a decrease in temperatures and a rise in anything pumpkin related. Not only has October brought us a plethora of interesting new shows — Maid has received critical acclaim, and I've heard excellent things about this brand new sitcom Seinfeld — but it's also the return of the coming-of-age charmer On My Block!
Netflix's hugely popular sitcom about a gang of streetwise pals navigating high school has returned for a fourth season. Cesar (Diego Tinoco), Jamal (Brett Gray), Ruby (Jason Genao), and Monse (Sierra Capri) had gone their separate ways two years after the events of the third season, and the fourth edition picks up two years later. When a truth is revealed, the erstwhile pals realise they must band together if they are to survive.
On My Block's ten Season 4 episodes are now available on Netflix, but what about Season 5? Is there going to be a fifth season of On My Block on Netflix? Everything you need to know is right here.
WHEN DOES ON MY BLOCK SEASON 4 ARRIVE ON NETFLIX?
On My Block's ten Season 4 episodes are now available to watch on Netflix.
IS THIS THE LAST SEASON OF ON MY BLOCK?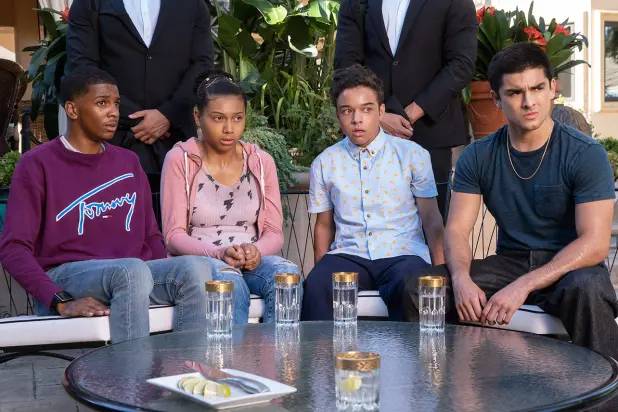 Yep. Netflix renewed On My Block for a fourth and final season in January 2021.
WILL THERE BE A SEASON 5 OF ON MY BLOCK ON NETFLIX?
Season 4 of On My Block is the show's final season, but there's some good news! Netflix has unveiled Freeridge, a spinoff series from the creators of On My Block. A new Core Four will appear in the upcoming season, which will examine a different side of the beloved and fictitious town of Freeridge.
In a statement, co-creator Lauren Iungerich stated, "Co-creating and running On My Block was and will always be a joy of my life." "I'm ecstatic to hand the baton over to my incredible partners Eddie and Jeremy, as well as the incomparable Jamie Uyeshiro, who has been crushing it in the writers room since day one." More stories about our beloved Freeridge await us, and I am excited to continue working with this wonderful team."
"Fans telling us that they felt noticed and represented were some of the best compliments we've heard regarding On My Block," Jamie Uyeshiro, Eddie Gonzalez, and Jeremy Haft remarked. "As we launch Freeridge, a more female-centric show, we'll continue to invest in authentic characters who reflect our devoted fanbase… Oh, and there's a chance there'll be gnomies."