Since her rapid ascent to prominence on the action drama Baywatch in the 1990s, Pamela Anderson's tumultuous love life has captured the attention of many admirers. Multiple problems have dogged Anderson's time in the spotlight, nearly invariably concerning her romantic relationships. The 55-year-old has been linked to a number of well-known people, but her marriage to and eventual breakup with legendary rocker Tommy Lee has garnered the most attention from the general public.
When Lee and Anderson wed only a week after their first date, they astonished the world in 1995. Tragically, in the midst of the numerous challenges their marriage would encounter, their quicksand passion ultimately revealed to be very fickle. The pair inevitably filed for divorce after a turbulent two-year marriage. Here's why Pamela Anderson and Tommy Lee's lives will always be intertwined even after their divorce.
When Did Pamela Anderson And Tommy Lee Start Dating?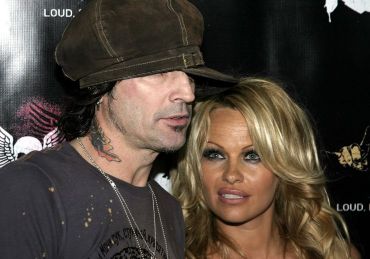 On New Year's Eve of 1994, Pamela Anderson and Tommy Lee first met in a club. Later, in Mötley Crüe's autobiography The Dirt: Confessions of the World's Most Notorious Rock Band, Lee would wax poetic about his first meeting with Anderson.
She stood out so radiantly from everyone around her that it seemed like a beam of black light was shining on her from above, the author wrote. "She was wearing all white, her hair was the most perfect shade of blond I had ever seen," he wrote. "Her teeth practically glowed through her lips when she laughed."
Pamela Anderson And Tommy Lee Tied The Knot After Dating For Four Days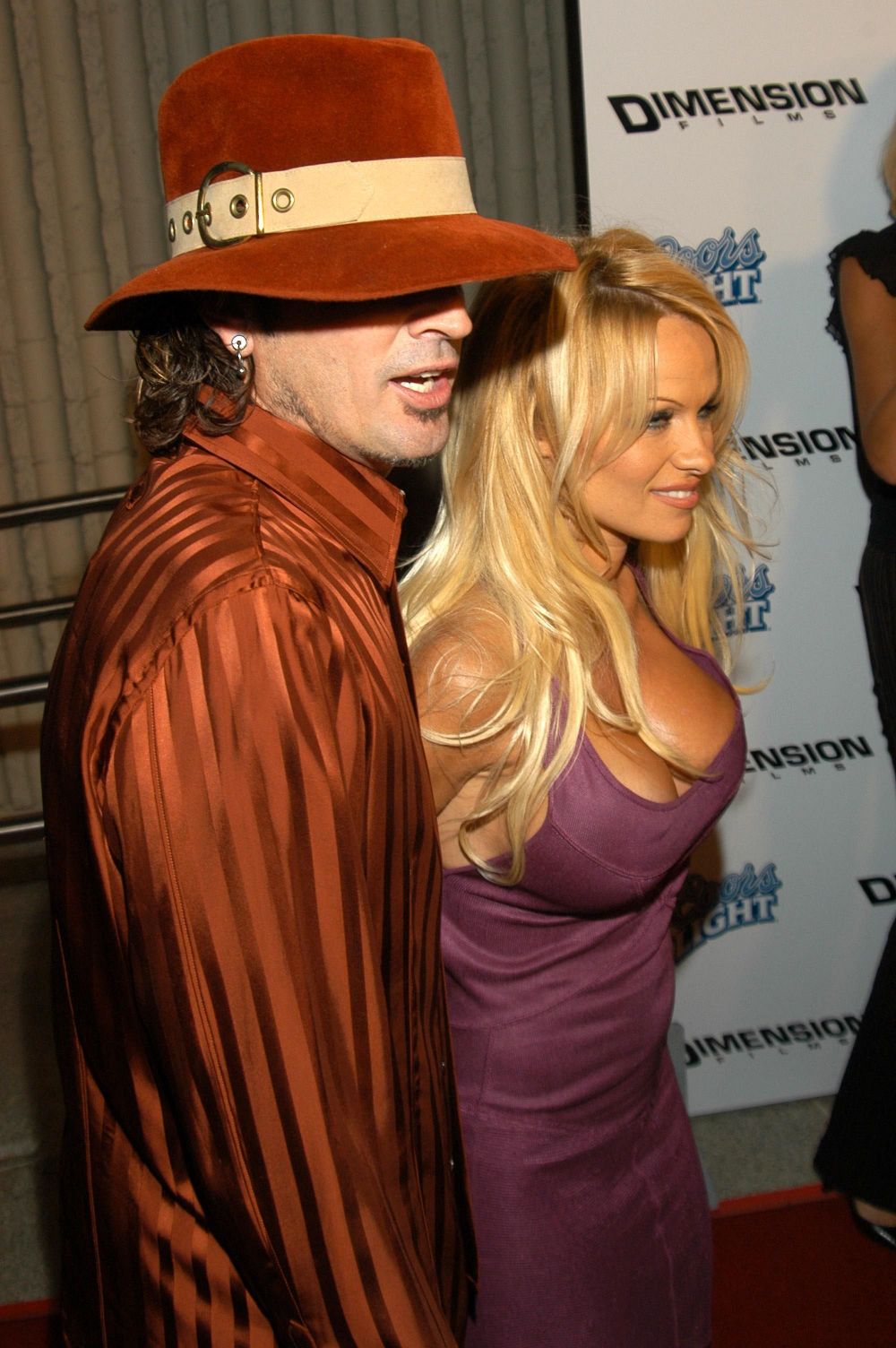 Pamela Anderson and Tommy Lee spoke on the phone for six weeks following their first encounter. Anderson was reluctant to hang together at first, but Lee finally convinced her when he accompanied her to Cancun, Mexico, where she'd gone for a picture assignment.
Three days into their unplanned romance, Lee made the decision to propose, and less than 24 hours later, the two were wed. Anderson would later narrate the hasty nuptials to People, saying, "There was Tommy and then there was nobody else." The love of my life was him. Our beginnings were harrowing and hectic, which was too much for both of us.
Pamela Anderson And Tommy Lee's Marriage Spawned Two Children
View this post on Instagram
Anderson and Lee got married quickly, and then they went on a five-day honeymoon to Lake Mead, Colorado, where they recorded the infamous sex tape that would eventually cause their marriage to fall apart.
Brandon and Dylan, the couple's next two children, were born in 1996 and 1997, respectively. In a later interview with People, Anderson said of the kids, "I had lovely children with him." "My kids are appreciative of having been born of genuine love. I was attempting to piece together everything else.
Pamela Anderson And Tommy Lee's Married Life Was Far From Perfect
View this post on Instagram
After only one year of marriage, Anderson and Lee's famed Lake Mead sex tape was stolen from their house and then published online, leading to a protracted legal battle with Internet Entertainment that was ultimately unsuccessful.
In the midst of Tommy Lee's widely documented battle with alcoholism, reports surfaced that Pamela Anderson had filed for divorce from him at around the same time. Lee clarified in a statement just two weeks after the filing that, despite widespread rumors, his marriage to Anderson was still rock strong.
"All of the ludicrous rumors about our relationship are untrue," the statement said. "I'm recovering from alcoholism, and my wife is helping me get through a very difficult period."
Pamela Anderson And Tommy Lee's Marriage Unraveled In February 1998
View this post on Instagram
Tommy Lee was detained just two months after the couple welcomed their second child as a result of a heated domestic altercation in which "[he] yanked Brandon off [Anderson] and pushed [her] and Dylan into a wall."
The rock star was then charged with criminal child and spousal abuse and given a three-year probationary period. Following the arrest, Anderson once more filed for divorce from Lee and asked for exclusive custody of their two kids.
The hardest, most trying time in my life was when Tommy and I got divorced, Anderson would later remark in her autobiography Love, Pamela. "I was devastated. Still, I struggled to accept that the person I cared about the most was capable of what had occurred that evening. While we were both in shock, I had to look out for my little children."
Why Did Pamela Anderson And Tommy Lee Get Divorced?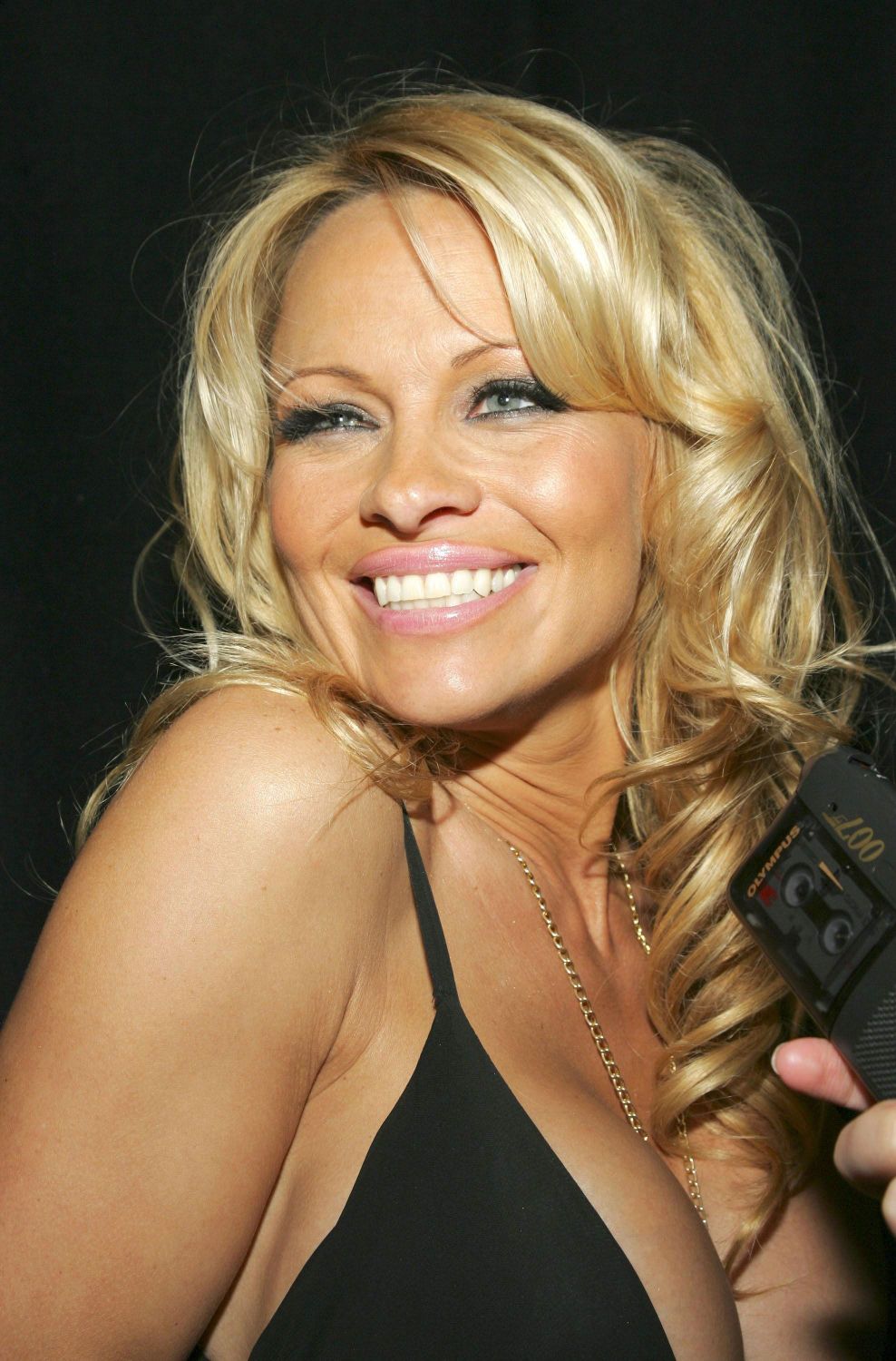 Nearly as soon as their iconic Lake Mead sex tape surfaced online, Pamela Anderson and Tommy Lee's marriage began to fall apart.
In her biography, Anderson described how the sex video "ruined lives, starting with our relationship," adding that it is "unforgivable that individuals, still to this day, think they can profit from such a dreadful experience, let alone a crime."
The pair's relationship was breaking down due to the stress of their numerous duties, which made circumstances even more difficult. In the autobiography of Mötley Crüe, Lee writes, "Pamela and I were fighting all the time." "It was more of a challenge than we ever could have imagined trying to raise our children, continue the careers that occupied us, make a new relationship work and deal with the non-stop barrage of bulls—- in the news."
Tommy Lee And Pamela Anderson Reconciled And Broke Up Multiple Times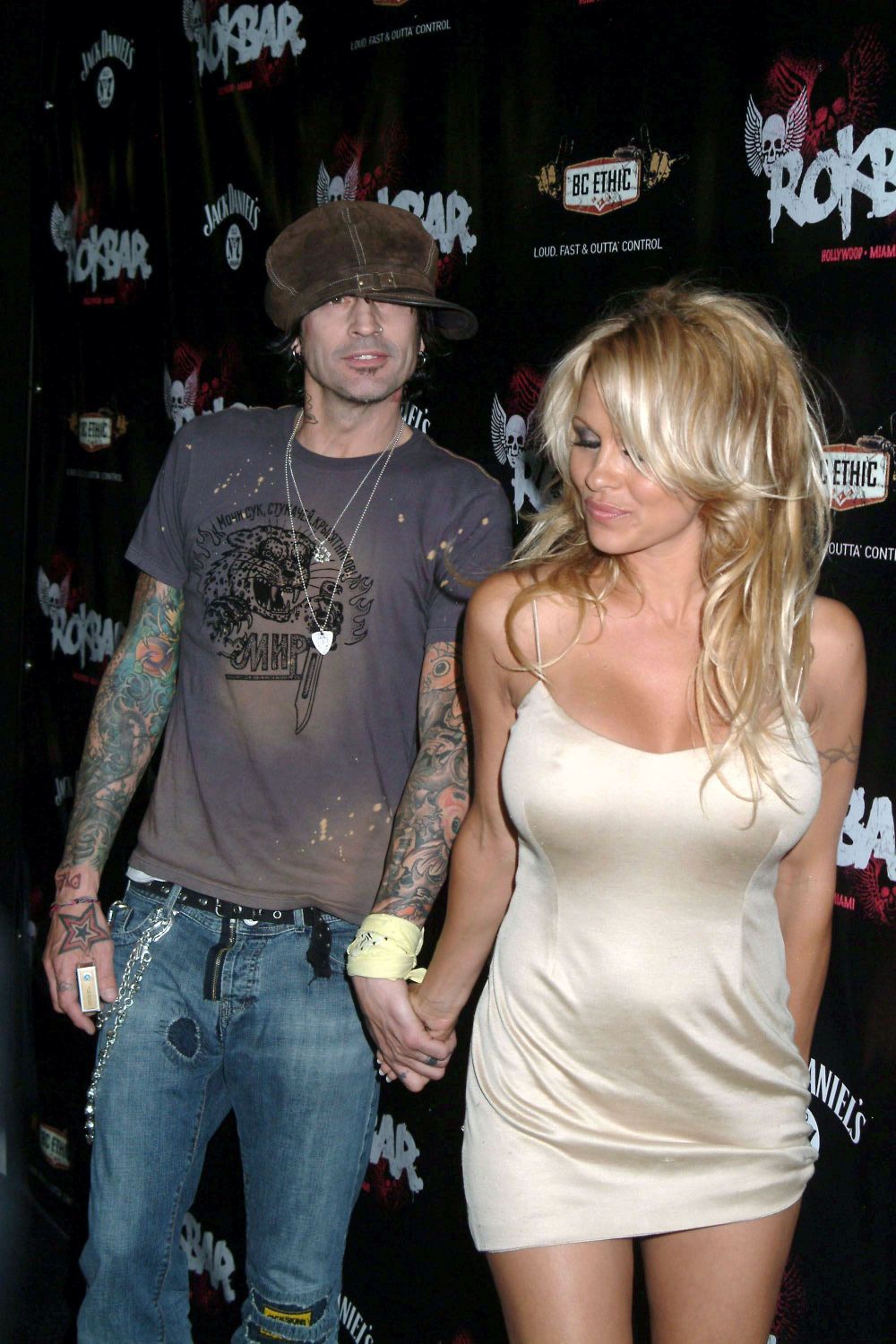 After their divorce, Tommy Lee and Pamela Anderson were frequently seen having quite intimate encounters. However, the pair didn't formally get back together until 2008, ten years after their contentious divorce.
We've only tried it 800 times, so here we go with 801, Lee said at the time to People. "Pamela and the children have relocated to my home. It's fantastic. It most certainly is. But a year after their much publicized reconciliation, the couple appeared to have broken up once more.
Where Do Pamela Anderson And Tommy Lee Stand Today?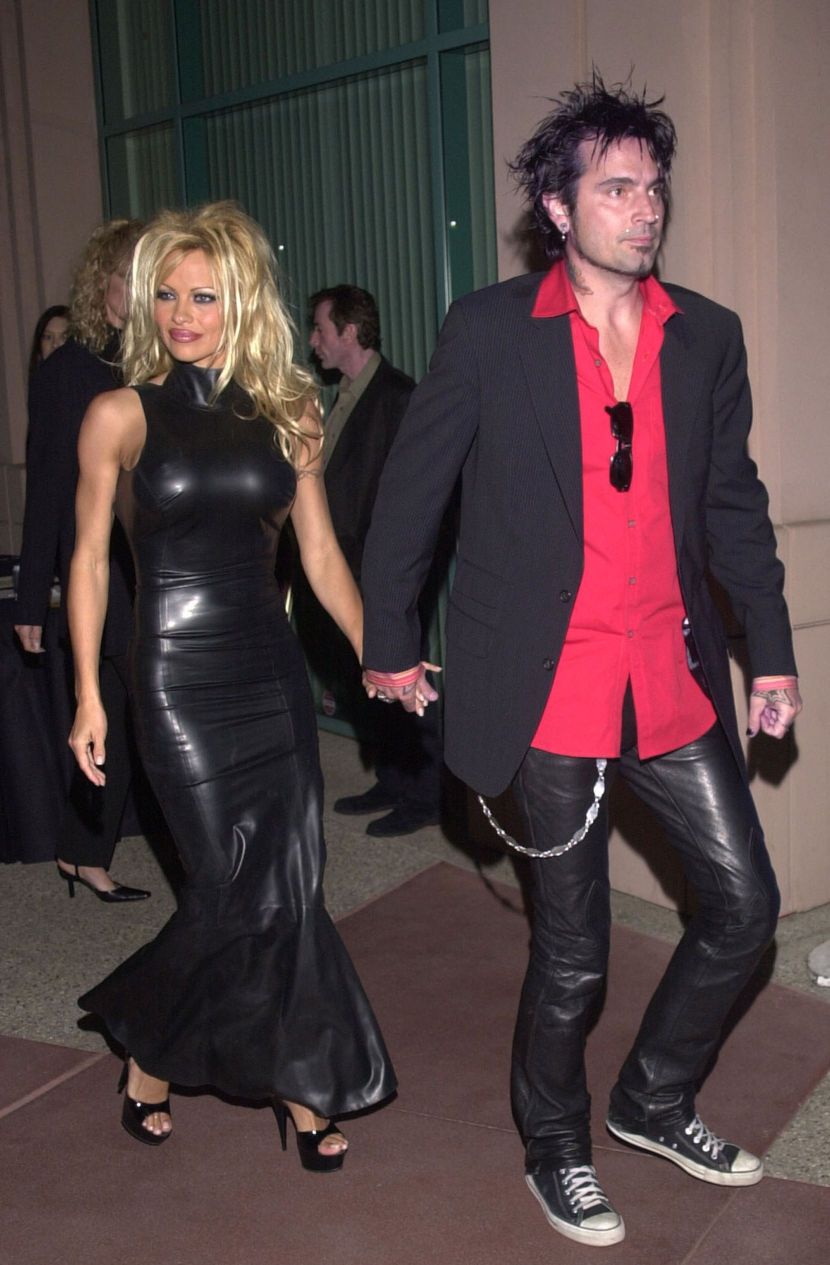 Pamela Anderson and Tommy Lee have been able to maintain their friendship despite their ups and downs. It is obvious that their lives will continue to be closely interwoven given their turbulent past.
"Pamela admitted to People in 2015 that there is and always will be a link between them. "We have a fantastic friendship, and we're growing better at raising our kids together. He is a huge supporter of mine, and I'm glad we get along so well."
Our Team DCS includes 5 different writers proficient in English and research based Content Writing. We allow them and encourage them to follow the Entertainment news all day long. Our posts, listicles and even the exclusives are a result of their hard work.