'Physical' on Apple TV+ examines Sheila Rubin's ascent to success as she transforms from a dejected housewife to a prosperous businesswoman. Her life is improved when she discovers how much she enjoys aerobics. Sheila decides to become a teacher rather than content with still being a student. For her, this opens up a lot of opportunities, but it also presents a lot of difficulties. A weaker person may view these obstacles as insurmountable, but Shiela sees potential in everything.
She competes against Kelly Kilmartin, an actress who works in the fitness industry, in the opening episode of the third season. Although they haven't yet met, Shiela has already shown that she is strong enough to handle any difficulty that arises. In this episode, things only get better for her. Here are the implications of the conclusion for her and others close to her. Spoilers follow.
Physical Season 3 Episode 3 Recap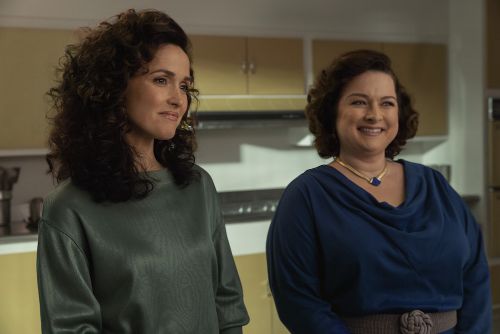 Sheila is now on TV. The network asked her to host her own weekly part after her appearance in one news piece was a success. She now has the advantage she was seeking, putting her on the path to Kelly's level of renown. Being on TV has given Shiela new opportunities due to its fame and success. She is approached by a food company to work together. According to her preferences, they intend to develop a line of diet food, including diet cookies and other items. When sold under her name, it would net her enormous revenues and offer the business a bigger platform for expansion.
Sheila learns she doesn't have a favourite cookie when asked what it is. Neither in food nor, most likely, in a lot of other things. She discusses this in her support group and admits that throughout the years she spent battling her eating issue, she never paid attention to what she desired. She was never able to appreciate the little things because she spent so much time focusing on the bad aspects of food.
Danny unexpectedly shows up at her house and interrupts her support group, which is supposed to be anonymous, when she decides to go exploring on her own. Because his coworkers have been inviting him out to drinks all this time, he asks her to take Maya early this week so they won't think he's getting old or incapable. Sheila plays a different trick on him than complying with his request.
Physical Season 3 Episode 3 Ending
Sheila had to restrain herself to let Danny shine when they got married in order to live in his shadow. She felt trapped in her job as a wife and mother, doing everything for her husband's wants and giving little regard to how their daughter was being raised. However, things have changed now. Sheila has accomplished a great deal because to her perseverance and hard work, but she still has a lot of work to do. However, Danny is still the same person, seeking to abdicate his duties by shifting them to Sheila. But this time, she's not going to act as his pawn.
Sheila had previously obtained information about Danny with the aid of her ex-lover John Breem, which she chooses to apply right away. She tells Danny that they must share custody of their daughter rather than take Maya with them. Now that the odds are even, Danny will need to spend more time with Maya. However, he expresses his displeasure and points out that this was not covered by their divorce agreement. Sheila notes that this will be against the rules because she is aware of a situation that could endanger him.
A federal building's glass windows were broken when Danny and his party of protesters threw bricks at it many years ago. Danny was detained, which should have resulted in ten years in prison under federal law. Rather, he was released after two days. This implies that he must have cooperated with the Feds by providing them with a list of a few names of his coworkers and friends who were later detained and sentenced to time in jail. This demonstrates Danny's lack of genuine concern for any cause or any issue. He is a complete moron who just thinks about himself.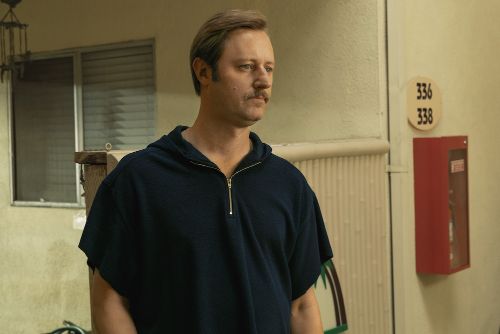 Danny is compelled to remain behind due to his duty to care for his daughter. He is unable to enjoy himself or go out for drinks as he used to. He is required to spend time with his daughter and perform all of Sheila's duties while he engages in amusement. Now that he can see the other side of the tale, it is obvious that he won't make it very long.
After a few days, he seemed to have already given up. When his sister informed him of the death of her pet, he didn't return her calls. He now extends an invitation for her to move in with him. This demonstrates Danny's desire to transfer his duties to a different woman so that he can have an unrestricted existence.
When Greta informs her husband that she and Shiela have a contract with a food firm and no longer want him to be a part of their business, her marriage is called into doubt. Greta believes that this is the only way to keep their personal and work lives apart because doing otherwise began to negatively affect their relationship. However, her husband experiences a loss that causes him to drift apart from his wife.
Sheila's love life changes when she meets Carlos, but the others don't have much luck in their relationships. To eat dinner by herself and discover her tastes, she had gone to a restaurant. She meets Carlos in this location. They start to like one another, and Shiela begins to wonder if this could result in something positive. The future is uncertain, but for the time being, Sheila is doing well. She has a winning streak going.
Our Team DCS includes 5 different writers proficient in English and research based Content Writing. We allow them and encourage them to follow the Entertainment news all day long. Our posts, listicles and even the exclusives are a result of their hard work.