'Lizzo's Watch Out for the Big Grrrls' follows pop sensation Lizzo as she looks for the perfect people to join the ranks in her dancing group, giving the stage to those who typically blend into the background. A number of secrets and moving scenes are brought to light as the singer, songwriter, actress, and rapper looks for professional dancers to join her on tour. By entirely dedicating themselves to their profession, the 13 women take pride in their ability as they dismantle the jumble of beliefs and make history in the body positivity movement. The 2022 premiere of the reality television programme on Amazon Prime celebrates feminism and community. If you're also wondering about the candidates' current whereabouts, look no further—we have all the details right here!
Where is Jayla Sullivan Now?
After triumphing and landing a position as Lizzo's backup dancer, Jayla Sullivan has continued to advance her career. The Portland-based dancer, burlesque, and drag artist has frequently raised awareness of transgender issues. Jayla left the show and went to Texas' South by Southwest music festival with Lizzo. In addition to this, the reality star has gained widespread recognition for her flair and unrestrained ability to express herself.
View this post on Instagram
Jayla has progressively ascended the success ladder, from being honoured at the 48th People's Choice Awards for her commitment to the transgender and nonbinary community to sharing the glory of an Emmy award. The 34-year-old reality star has also given Lizzo a Grammy Award presentation. Jayla is performing at the Diva Drag Brunch in Portland in addition to appearing with Lizzo's Big Grrrls Squad at various events. Jayla enjoys spending time with her family and loved ones in addition to showing off her flamboyance on stage.
Where is Sydney Bell Now?
Sydney has loved dancing since she was a little child, having grown up surrounded by theatre and television. Sydney had to deal with bullying being the only plus-sized cheerleader who was African-American in her high school. Sydney has however maintained her excellence as a dancer and performer with the help of her parents. After vying to be Lizzo's backup dancer, Sydney's development has significantly increased.
View this post on Instagram
Sydney's career trajectory is still on the rise, with appearances for makeup and clothing companies as well as red carpet walks at the Emmys. The 24-year-old celebrity has been featured in magazines like Essence, Cosmopolitan, and Vogue. She is a brand influencer and a model for BYX Professional Makeup. Sydney has performed as a backup dancer for Lizzo and Queen Latifah, staying true to her dance background. The celebrity splits her time between Houston, Los Angeles, and New York when she's not working. Sydney enjoys spending time with her family and partner, Justin Burrell, when she isn't immersed in work.
Where is Charity Holloway Now?
A young dance enthusiast named Charity had nearly given up the art after receiving persistent criticism for the way her body was shaped. The reality star, though, didn't stay down for long and got back up. Charity, who is now in her 30s, not only participated in a reality show that won an Emmy, but she also inspired a great deal of others. The Winston-Salem State University alumna, who was formerly a marketing professional, has expanded her plus-size dance company and is still pursuing her dream of being a dancer and choreographer.
Charity's dance group 4Thirty-Two is only one of her numerous accomplishments, and it was inspired by a Bible phrase that suggests tending a seed and watching it develop. The celebrity has also taken part in Project Full Out and performed on "Saturday Night Live." The success of Charity has also been highlighted in a number of prestigious publications. Charity is a Memmo creation and has also been on "Shake My Beauty." With her friends, family, and other loved ones, Charity is still taking pleasure in the results of her labour on a personal level.
View this post on Instagram
Where is Arianna Davis Now?
Since she was two years old, Arianna had become proficient in a variety of dance forms, including ballet, tap, and jazz. Arianna was eventually chosen to tour with Lizzo after making an appearance on the popular reality series. However, a subsequent development prompted Arianna and two former backup dancers to launch a lawsuit against Lizzo, Big Grrrl Big Touring Inc., Lizzo's production firm, and Shirlene Quigley, the captain of Lizzo's dance squad.
The acclaimed pop musician is facing charges of racial, religious, and sexual harassment. It's been claimed that the celebrity who helped popularise body acceptance treated Arianna Davis unfairly because she gained weight. Arianna has not only been involved in a significant dispute, but she has also made an appearance on season two of "Lizzo's Watch Out for the Big Grrrls." Arianna erased her social media accounts and kept her personal life hidden once the case came to light.
Where is Ashley Williams Now?
Ashley has continually infused her humour and joyful personality into her performances while using her impressive ability to astound everyone. Ashley joined Lizzo's backup dancers after the performance ended and has been travelling with the pop artist ever since. Ashley's life still revolves around dance, but she is now developing as a brand influencer and social media producer. The Livingstone Graduate, who also posts on YouTube and Instagram, is getting close to 30. Ashley, a former cosmetics artist, enjoys spending time with her parents, relatives, and friends when she is not distracted with professional commitments.
View this post on Instagram
Where is Asia Banks Now?
Asia was consistently able to put her best foot forward on the programme thanks to the contrast of dexterity and glitz. Naturally, Asia was hired to perform as Lizzo's backup dancer even after leaving the performance. The graduate of Alabama State University who served as the leader of Honey Beez, the school's plus-sized dance squad, is a trailblazer in the fields of body positivity and mental health awareness. Asia has developed a sizable fan base and started creating Instagram content. The celebrity is in her late 20s and works as a model for well-known companies. She continues to celebrate her accomplishment with her friends and family.
View this post on Instagram
Where is Kiara Mooring Now?
By defining herself through her work, Kiara was able to combine several inspirations in her performances thanks to her expertise of hip hop, modern dance, afro beats, heels dance, and jersey club movement. Kiara later joined the backup dancers for Lizzo after departing the performance. The reality star has started creating content for Instagram and TikTok. Along with taking dancing courses, Kiara has also developed into a model and brand influencer. The celebrity in her late 20s continues to value her loved ones, having learned her affinity for music and dancing from her parents.
View this post on Instagram
Where is Moesha Perez Now?
The off-Broadway dancer, costume designer, and stylist from New York has honed her hip hop, street jazz, and voguing moves. With decades of expertise, Moesha is a strong supporter of body acceptance and the LGBTQIA+ community. The actress in her 20s has a large family and also works as a costume designer, wig maker, vocalist, and meditation instructor. 'Wild 'N Out' on MTV included the originator of social media as well.
View this post on Instagram
Where is Isabel Jones Now?
Isabel quickly saw the vibrancy of intersectionality thanks to her multicultural parents, but she was unable to experience the same diversity elsewhere. However, the diva was surrounded by dancing and Korean idols as she grew up. Isabel practised a variety of dance styles during her formative years, including ballet, jazz, hip hop, and modern. The reality personality, who is in her late 20s, promotes body neutrality and aspires to further her career by creating material for TikTok, Instagram, and YouTube. Isabel takes part in the KCON Los Angeles event in addition to modelling.
View this post on Instagram
Where is Jasmine Morrison Now?
After submitting an application for "Lizzo's Watch Out for the Big Grrrls," the mother of two living in New York decided to gamble on her skills. However, the reality star has expanded her resume and is still developing as a dancer, choreographer, and teacher. Jasmine, who has a growing social media following, also writes product evaluations for several companies. Jasmine, a supporter of mental health, has also been a guest on the "Creatives Unscripted Podcast." Jasmine, who is in her 30s, runs the Star Legacy Dance Centre in New York and teaches using the Everdance App. Jasmine aims to motivate numerous young females alongside her kids Melody and Chloe.
View this post on Instagram
Where is Crystal Williams Now?
Crystal is another lady who has accused Popstar Lizzo of treating her unfairly. Despite the fact that her performance on the programme secured her a seat in Lizzo's dancing group, everything soon went awry. Crystal said that Lizzo had also mistreated Arianna Davis and Noelle Rodriguez, two dancers. Lizzo's tour manager allegedly fired Crystal in a hotel lobby after she spoke out at a meeting and said that the dancers weren't drinking before performances. This is according to the lawsuit. Crystal, who was in her late 20s, stopped using social media after becoming involved in the dispute.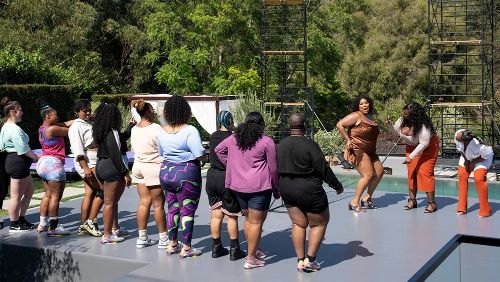 Where is Kimberly Arce Now?
Even though she left the competition relatively early, Kimberly has continued to express her love of dance and creating in a variety of ways. Following her role in the short film "Totally Wrong," Kimberly has found new ways to succeed and express herself. The celebrity avoids revealing her personal and professional information, yet she welcomes new challenges with her family and friends.
Where is Ki'ana Rowland Now?
View this post on Instagram
Ki'ana has kept up with her creative pursuits after leaving reality television. Ki'ana hopes to continue perfecting her craft and showcasing her skills, whether she's working as a dancer and choreographer or performing locally. Ki'ana is still quite busy with her friends and family on the personal front. The devoted sister and aunt frequently updates her Instagram with photos of her nieces and nephews.
Our Team DCS includes 5 different writers proficient in English and research based Content Writing. We allow them and encourage them to follow the Entertainment news all day long. Our posts, listicles and even the exclusives are a result of their hard work.