When you think of the great Frank Sinatra, you probably think of his long list of songs. Over 12.3 million people listen to him every month on Spotify because of his smooth voice and classic songs. But the singer, who was from New Jersey, also had a long career in movies. He was, of course, perfect for musicals, and he did his fair share of them. But he did a lot more than that in the movies. Sinatra was in movies of many different types, from war movies to "film noir."
Sinatra was best at musicals, which isn't a big surprise, but he also acted in dozens of movies over the course of his career that showed he was good at more than just music. Even though not all of the movies he made were great, he always did his best when the cameras were rolling. Whether he was the main character or just one of the other actors, he always did his best. In fact, from 1956 to 1960 and then again in 1962, he was always in the Top Ten Money Making Stars Poll. Without further ado, here are 10 of Frank Sinatra's most famous films:
From Here to Eternity (1953)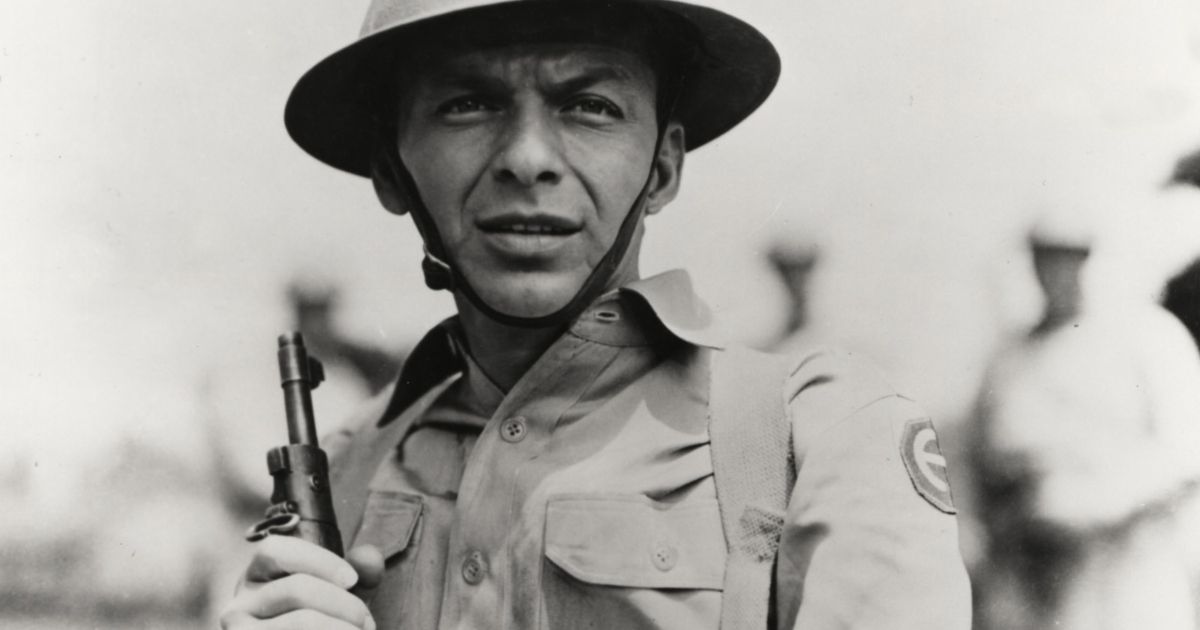 At a U.S. Army base in Hawaii in 1941, a private is cruelly punished for not boxing on his unit's team. In the days before the attack on Pearl Harbor, his captain's wife and his second in command are falling in love.
From Here to Eternity came out when Sinatra's life was falling apart. He had an affair with Ava Gardner, a vocal haemorrhage in 1950 that damaged his vocal cords so badly that his record label dropped him, and a string of flops gave him a reputation as "box office poison." Sinatra's career, which he had worked hard to build, was quickly falling apart. Sinatra took on the role of Angelo Maggio, the film's scrappy anti-hero, when Eli Wallach was no longer available. It was well worth it for him, as he went on to win the Oscar for Best Actor in a Supporting Role in 1954. This was the start of his comeback.
Guys and Dolls (1955)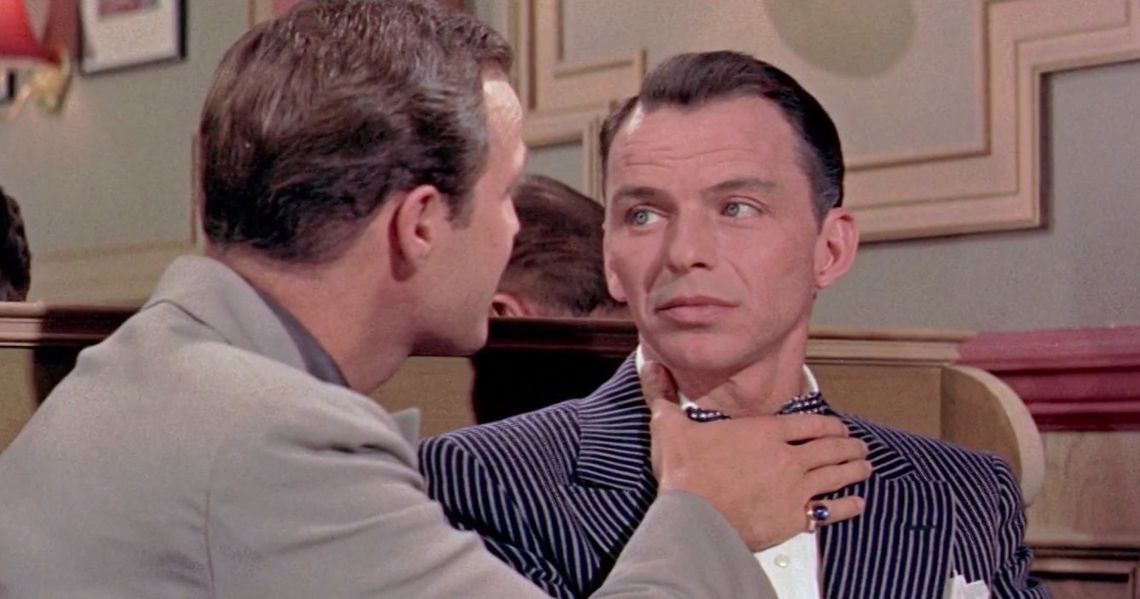 Nathan Detroit, a gambler in New York played by Sinatra, needs $1,000 to host his next big craps game, so he makes a bet with Sky Masterson, played by Marlon Brando, that he can't go on a date with missionary Sarah Brown, played by Jean Simmons. Sky asks Sara out on a date if she will bring people into her missionary. Adelaide, Nathan's longtime girlfriend (played by Vivian Blaine), tells him during this bet that she wants him to marry her for real.
Guys and Dolls is one of the most famous musicals ever, and when it was made into a movie, two of the most famous actors of all time played the two main roles. People often say that Marlon Brando is one of the best actors of all time and that Frank Sinatra is one of the best singers of all time. The two of them work well together on screen, which makes for a fun movie.
High Society (1956)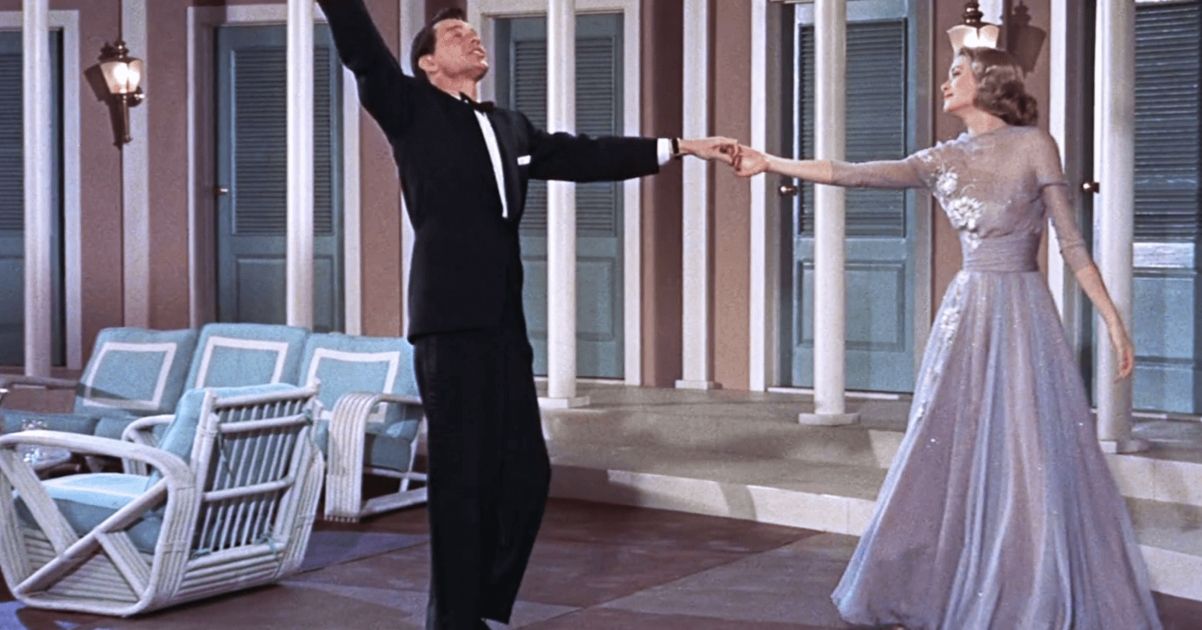 Grace Kelly and Bing Crosby, who were also big stars at the time, also appear in High Society. The movie is a remake of the 1940 romantic comedy The Philadelphia Story. It's about Tracy Lord (Kelly) and C.K. Dexter Haven (Crosby), who were best friends as kids, got married, and then got a divorce right away. Tracy is about to marry a businessman who wants to move up in society, even though C.K. still loves her. During all of this, Tracy's family is threatened by a magazine that won't let them cover the big wedding if they don't get to. Mike Conner, the magazine's undercover reporter played by Sinatra, also falls for Tracy, and she has to choose between the three men.
Any time Sinatra and Crosby work together, the result is sure to be entertaining. Add Grace Kelly to the mix, and there is no shortage of entertainment in this movie. It's a romantic comedy musical with a love triangle acted out by three of the biggest stars of their time, who were also three of the biggest stars to ever work in movies. In addition, Louis Armstrong shows up as himself.
Ocean's Eleven (1960)
In the first Ocean's Eleven movie, Danny Ocean (Sinatra) gets together a group of his friends from World War II to pull off the biggest heist ever in Las Vegas. Eleven army buddies come up with a plan to rob five Las Vegas casinos in one night.
Even though the cast of the 2001 remake, which included George Clooney, Brad Pitt, and Matt Damon, was also great, the 1960 original made it possible for the 2001 remake to be made. Sinatra was one of the talented actors in the movie. Sinatra didn't sing, but Dean Martin and Sammy Davis Jr. both had songs in the movie. It was another movie where Sinatra showed how well he could lead a group of actors.
On the Town (1949)
When three sailors get a 24-hour pass in New York, they let loose and turn the Big Apple upside down. One of them falls in love, one gets taken over by a taxi driver, and one becomes the focus of an anthropologist's research.
In this musical comedy, Sinatra, Gene Kelly, and Jules Munshin sing and dance their way through the streets of New York as they get into all kinds of trouble before they have to go back to sea. On the Town is a movie version of the same-named Broadway musical that first ran in 1944. Sinatra was a great choice to play one of the three sailors because he was a great singer.
Some Came Running (1958)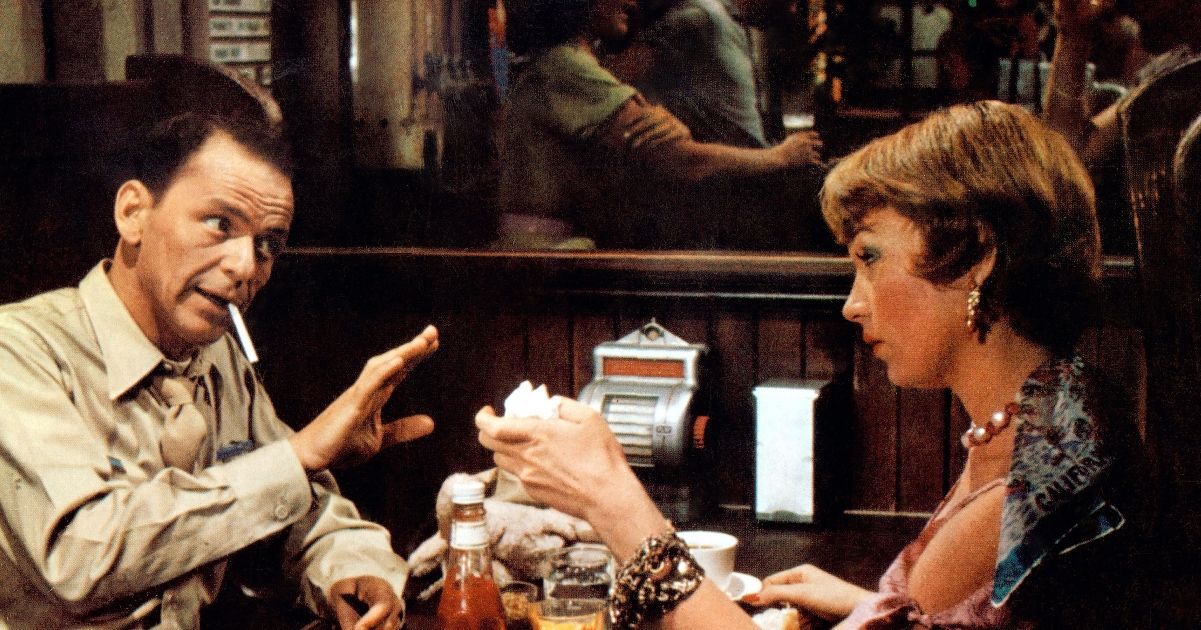 Some Came Running The story follows a writer named Dave Hirsh (Sinatra) when he comes home from the army. His brother wants him to settle down, so he sets him up with an English teacher. Dave, who is moody, doesn't like this, so he spends his days with a professional gambler who loves to party. When Dave goes back to his hometown, he is torn between his English teacher and Ginny Moorehead, a woman who already loves him. This makes him angry with life in general.
This movie has an all-star cast, with Shirley MacLaine, Dean Martin, and Frank Sinatra. With a love story as a subplot, the movie shows the harsh realities people face when they come home from war and the problems they have adjusting to life as a civilian. Sinatra shines in this movie, which is very different from his musicals and comedies. He plays a man who is trying to get back to a normal life.
Take Me Out to the Ball Game (1949)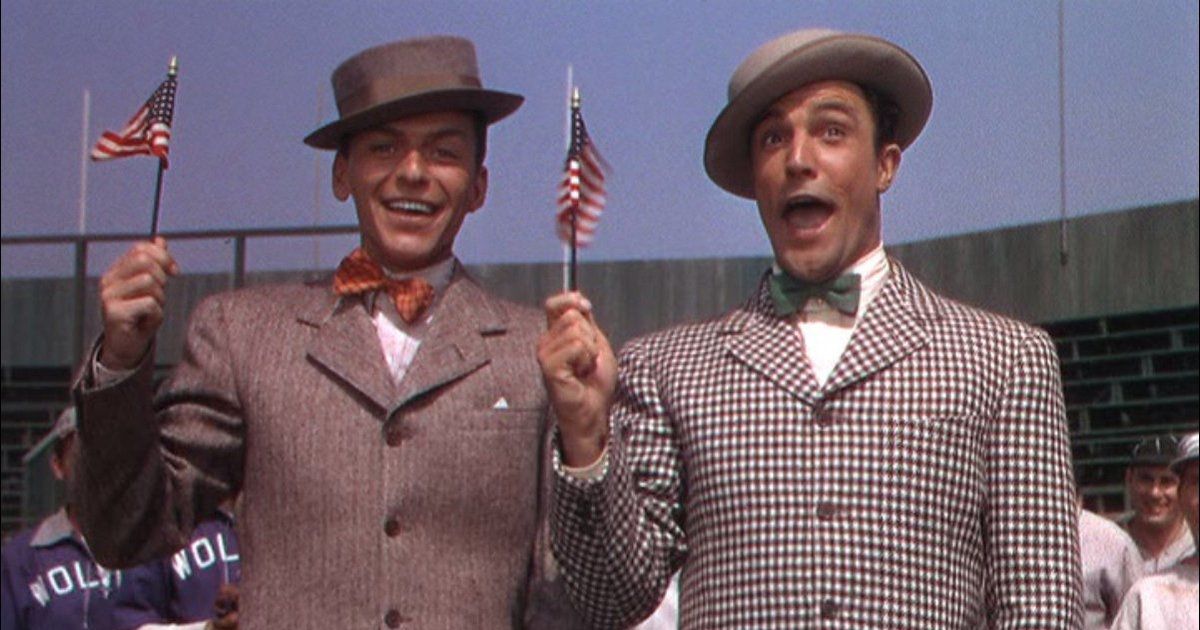 Sinatra and Gene Kelly worked together again on the summer baseball movie Take Me Out to the Ball Game. The movie was about baseball players who did vaudeville when the season was over. But when they come back for the start of the season, they find out that their team has been sold and that the new owner will be involved in running the team. Even more surprising is the fact that the new owner is a woman named K.C. Higgins (Esther Williams).
This time around, it is evident that Sinatra grew more comfortable with his dancing skills around Kelly. When they worked together before, it was clear that Sinatra was looking to Kelly for direction and was maybe a little unsure of his dancing skills around someone like Kelly. In this movie, he was a real star with many skills.
The Joker is Wild (1957)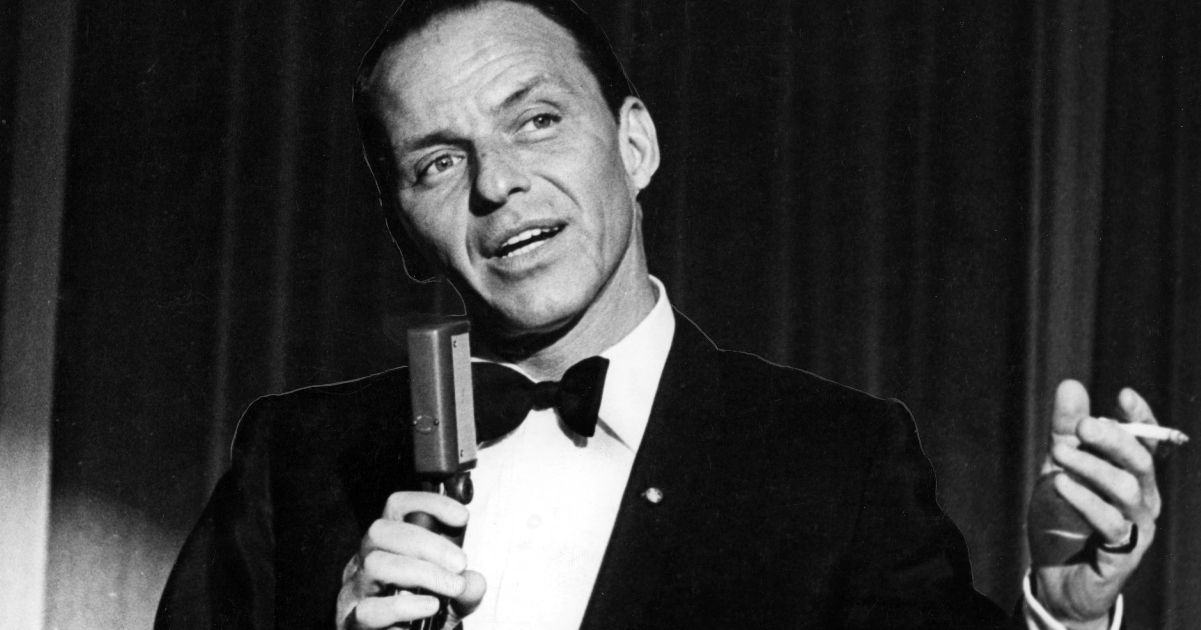 During the Prohibition era in the United States, crooner Joe E. Lewis (Sinatra) almost dies when his throat is cut as punishment for leaving the Chicago mob and leaving his job. Joe's piano player helps the former singer, who used to sing, become a successful stand-up comedian after he was left to drink.
Sinatra's part in The Joker is Wild is interesting because his character starts out in the same line of work that Sinatra was famous for. The story then follows his character as he becomes a stand-up comedian. Sinatra never made a living as a stand-up comedian, but he did make a few comedies. This movie is a dark comedy about the lives of stage actors and what goes on behind the scenes that audiences don't usually see.
The Man with the Golden Arm (1955)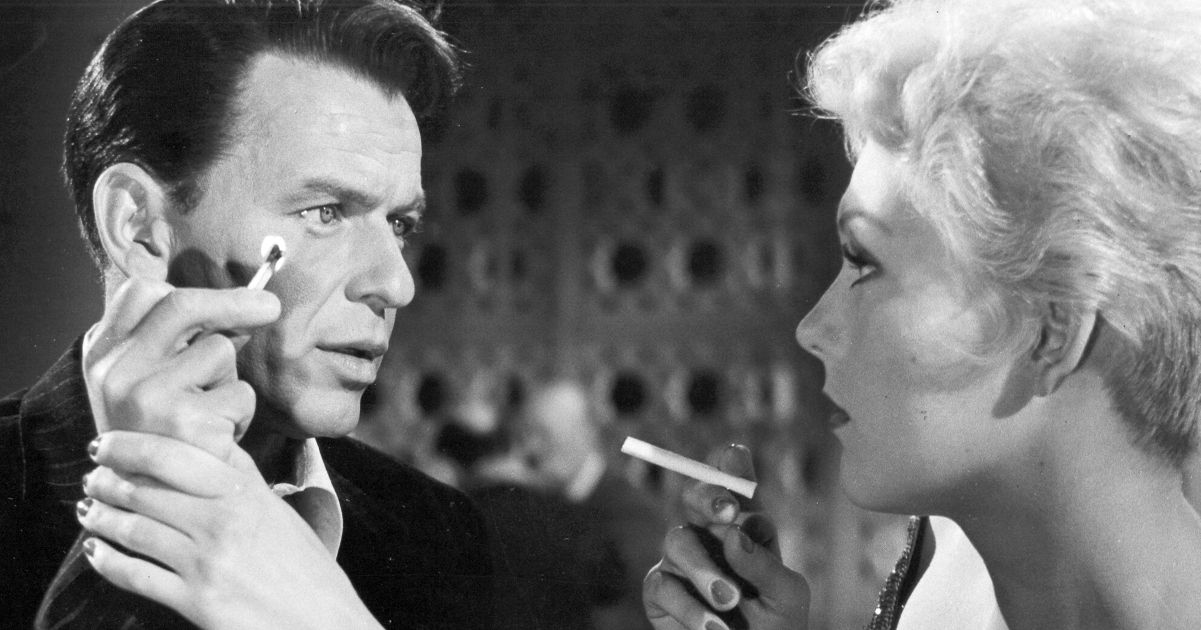 After six months in prison for taking the fall for his gambling boss, who got him hooked on drugs in the first place, skilled card dealer Frankie Machine (Sinatra) must fight his drug addiction and face who he really is. Frankie has a long road ahead of him. His old drug dealer is trying to get him to start using again. He is also trying to stay clean, quit dealing cards, and decide between his wife and the woman he really loves.
Sinatra played another role in a movie that was very different from what he was known for. He did well in a setting that was very different from what he was used to. Sinatra once again showed people that he could do a lot more than just sing when he was in a movie with Kim Novak. He was a good actor who could carry a movie on his own.
The Manchurian Candidate (1962)
The Manchurian Candidate is based on Richard Condon's book of the same name. It takes place at the end of the Korean War, when communists capture a group of American soldiers. Sergeant Raymond Shaw (Laurence Harvey), when the war is over and the platoon goes home, is called a hero by the rest of the platoon. But their leader, Captain Bennett Marco (Sinatra), has bad dreams and has to hurry to find out about a terrible plan.
This exciting adaptation of a book to the big screen gave Sinatra another chance to show that he could act in a wide range of movie genres. He was able to show how a war veteran and former captain was troubled by a recurring dream about one of his soldiers and what that meant for him and the rest of his troop.
Our Team DCS includes 5 different writers proficient in English and research based Content Writing. We allow them and encourage them to follow the Entertainment news all day long. Our posts, listicles and even the exclusives are a result of their hard work.