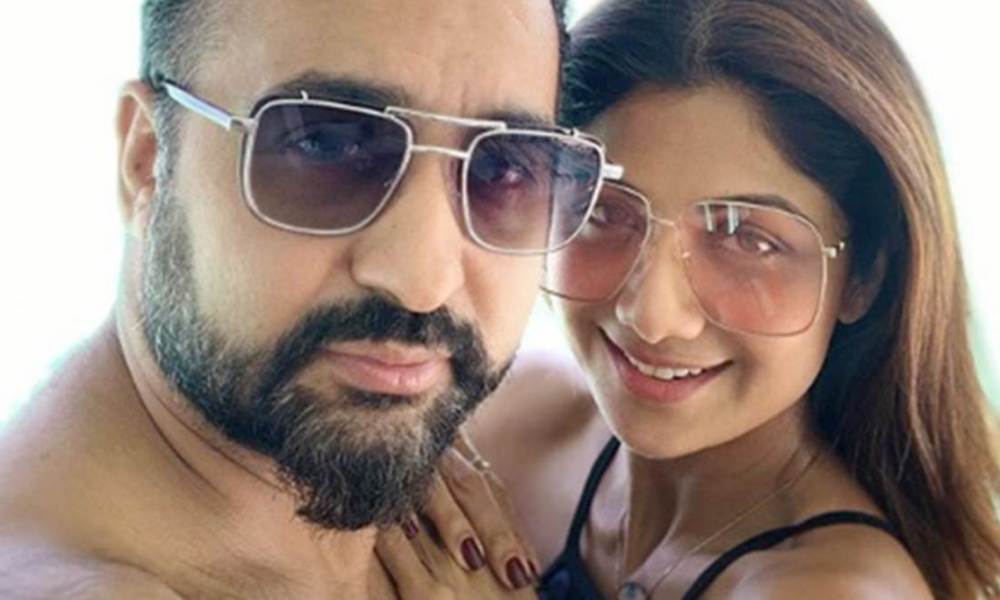 Breaking : Raj Kundra, Shilpa Shetty's Husband Arrested by Mumbai Police for 'Making Porn Films'
Raj Kundra, the businessman husband of actor Shilpa Shetty, was detained by Mumbai Police on Monday night for allegedly producing pornographic videos and distributing them using mobile applications.
According to Mumbai Police, the case was filed in February of this year, and Kundra was the "chief conspirator" in the incident. Police also stated that they have enough evidence against Kundra, who was apprehended after hours of questioning.
"There was a case registered with Crime Branch Mumbai in February 2021 about creation of pornographic films and publishing them through some apps. We've arrested Mr Raj Kundra in this case on 19/7/21 as he appears to be the key conspirator of this. We have sufficient evidences regarding this. Investigation is in progress," according to a statement by Commissioner of Police, Mumbai.
Raj Kundra Arrested for making Porn films?
Kundra, according to sources, invested Rs 10 crore in a firm called Kendring, which was formed in the United Kingdom. Umesh, one of the suspects, has already been apprehended in the case. According to sources, Kundra and Umesh had financial dealings including pornography. Kundra's direct involvement is confirmed. 
Businessman Raj Kundra has been arrested by the Crime Branch in a case relating to creation of pornographic films & publishing them through some apps. He appears to be the key conspirator. We have sufficient evidence regarding this: Mumbai Police Commissioner pic.twitter.com/LbtBfG4jJc

— ANI (@ANI) July 19, 2021
Sources also said that this is a second FIR that police have filed in the case. In this FIR, Kundra has been named as the key conspirator. A previous FIR was filed by Mumbai Police against nine producers and some models, both male and female, who were allegedly caught making pornographic content. The porn videos were circulated mostly on subscription-based apps.
Some time back, the racket of making pornographic films in the name of web series was exposed, in which the name of Jewel Vashistha came. In this case, a 40-year-old man named Tanveer Hashmi was arrested by the Mumbai Crime Branch's property cell police from Surat, Gujarat.
Tanveer Hashmi had told in the interrogation how he used to download movies on different video apps. Umesh Kamat was also arrested in this case. At the same time, Umesh Kamat is the Managing Director in Raj Kundra's company. At that time it was reported that this racket of making porn series in the name of webseries is spreading from Mumbai and Gujarat to country and abroad.
Kundra and Controversies :
This is not the first time that Raj Kundra who was arrested for making porn films, came into limelight for a controversy. He has been accused of illegal betting on IPL matches and fixing the matches as well. Due to which his then owned franchise, Rajasthan Royal had to face a ban of 2 years and Raj Kundra along with his wife Shilpa Shetty had to handover their ownership.
This is, however, not the first time that Kundra ran into a controversy. In March last year, both Shetty and Kundra were named in an alleged scam concerning the Satyug Gold Pvt. Ltd, a gold trading company of which they are ex-directors.
In 2019, the ED had summoned Kundra in connection with its money laundering probe against late gangster Iqbal Mirchi and others. The central probe agency was looking at Kundra's purported dealings with Ranjeet Bindra and a firm called Bastian Hospitality in connection with the case.
Kundra and Shetty had tied the knot on November 22, 2009 after dating for a few years. The couple welcomed their first child, Viaan Raj Kundra, three years later in 2012. They welcomed their second baby, Samisha, through surrogacy.
What's the latest?
On Monday itself, Shilpa's husband Raj was summoned by the crime branch. Well, this is not the first time that the 'Hungama 2′ actress' husband is embroiled in controversies. Raj has been embroiled in controversies many times before.
Earlier, model and actress Poonam Pandey had filed a complaint against Raj Kundra and his associate in the Bombay High Court. Poonam had alleged that Raj Kundra's company had misused her photographs.
However, Raj Kundra had dismissed the allegations against him in this case, saying that he had nothing to do with it. He also said that he has left the company which has been accused of making obscene videos.