On November 29, 2004, a shooter assaulted an armoured car in Phoenix, Arizona, committing a horrific heist in which he stole $56,000 in cash. Robert Keith Palomares, the car's driver, suffered serious injuries in the attack; despite being taken right away to a local hospital by paramedics, he was pronounced dead when he arrived. The film "American Murderer" chronicles the investigation that made every effort to learn the truth about the occurrence as well as the graphic murder. Let's investigate the specifics of the crime to learn more, shall we?
How Did Robert Keith Palomares Die?
Robert Keith Palomares, a local of Phoenix, Arizona, was only 24 years old when he was killed. People who knew him characterised him as an honest and industrious person who drove an armoured car for a living and worked for a security firm. In addition, Robert was well known for his readiness to assist those in need; family members spoke highly of his kindness and generosity. He was also very amiable, so people were horrified to find that the 24-year-old lost his life while transporting weekend deposits on a typical workday.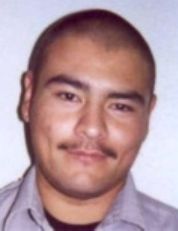 According to reports, Robert was transporting the weekend deposits in his armoured sedan on the day of his death. Authorities think the automobile was ambushed in front of the AMC theatre at 4915 E. Ray Road in Phoenix because the robber was aware of the contents beforehand. As directed, Robert refused to open the doors or exit, but the attacker immediately started shooting with a.45-caliber semiautomatic Glock. Robert was caught off guard and couldn't dodge when five of the six bullets hit him in the head. The thief snatched $56,000 while the driver was unconscious, then fled the scene on a bicycle.
A number of onlookers were drawn to the area by the noise and gunshots, and they immediately dialled 911. First responders arrived at the scene and discovered Robert slouched over and bleeding from multiple gunshot wounds to his head. He was quickly removed from the car and driven to a local hospital, but it was already too late. Robert was pronounced dead when he arrived at Peonix's Good Samaritan Hospital, and an examination revealed that the driver's bullet wounds were the cause of death.
Who Killed Robert Keith Palomares?
There were numerous witnesses to the murder, so the police quickly discovered that the suspect had escaped on a bicycle. Additionally, they received a precise description of the robber, a Hispanic male between the ages of 25 and 30. The police meticulously inspected the crime scene and even the neighbourhood after transferring Robert Keith Palomares to a nearby hospital in search of a potential lead. Fortunately, they did not have to wait long because the getaway bicycle was discovered quickly and police were able to remove a fingerprint from it. There was nothing else, outside the bicycle and a few shell casings, that would have pointed to a suspect.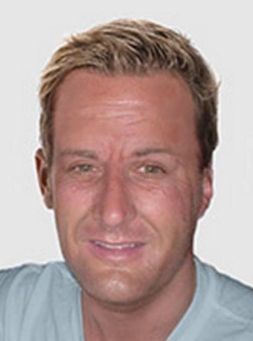 Authorities identified Jason Derek Brown as the owner of the bicycle after running the fingerprint from it through the system. Jason was a successful entrepreneur who ran two companies, On The Doorstep Advertising and Toys Unlimited, but an examination of his records revealed that he was heavily indebted. However, according to insiders, Jason enjoyed acting rich, and he allegedly ran cheque and bank fraud schemes. On the other hand, officials also thought Jason was accountable for a number of unresolved small-time crimes in Salt Lake City, Utah, where he was born and raised. However, when police detectives perused Jason's records, they discovered that he had bought a.45-caliber semiautomatic Glock a few days prior to the ambush. Additionally, although Jason's firearms instructor characterised him as a careless individual with limited firearms knowledge, detectives thought Jason had a partner who assisted in the robbery.
However, Jason escaped the state and travelled to Henderson, Nevada before the police could apprehend him. He then changed his car and travelled to Las Vegas before seeing some of his relatives in Orange County, California. When the FBI, who was already a part of the investigation, proceeded to arrest Jason at his Orange County residence around this time, the wanted man was able to acquire a slight advantage and flee. He then moved to Portland, Oregon, where he vanished into thin air, after driving down to San Diego.
The Portland International Airport's parking area was where the authorities discovered Jason's abandoned automobile on January 16, 2005, just a short time after he disappeared. In addition, they discovered that the wanted man had sent a box to his San Diego-based brother David John Brown II from Portland. Although Jason is currently accused of multiple crimes related to Robert's death, including first-degree murder, armed robbery, and unauthorised flight to evade prosecution, among others, we regret to say that he hasn't been found since then. Additionally, he was included to the FBI's list of the ten most wanted fugitives by 2007, and despite the fact that the police received many tips regarding the suspect, the most of them ended in failure.
Investigators looked to get a break in August 2008 when a person who knew Jason claimed to have seen him close to the Hogle Zoo in Salt Lake City, Utah. However, the fugitive managed to escape from his acquaintance quickly, and the police were once more at a loss. Unfortunately, nothing has changed since then, despite the FBI removing Jason's name from its top 10 most wanted list in 2022 on the grounds that doing so would not yield any fresh information that could result in an arrest. But according to the police, Jason has since taken on a different name and is either hiding out in the Mormon community or has eluded capture by travelling to places like France and Quebec.
Being a binge-watcher himself, finding Content to write about comes naturally to Divesh. From Anime to Trending Netflix Series and Celebrity News, he covers every detail and always find the right sources for his research.