Ryan Thomas Gosling has achieved international success by working in both independent films as well as major studio feature films of different genres, showcasing his skills and versatility as an actor. He made his acting debut at the young age of 13 in "The Mickey Mouse Club" and later played the "sublime" Ken in "Barbie." Gosling has received numerous honours throughout his career, including a Golden Globe Award and nominations for two Oscars, thanks to his electrifying and captivating performances in critically acclaimed films like "Half Nelson," "Blue Valentine," "Drive," "The Nice Guys," "Crazy, Stupid, Love," "La La Land," and "Blade Runner 2049."
Gosling, a man of many skills, also enjoys a successful musical career with his group Dead Man's Bones. His musical prowess is on full show in "La La Land" and most recently in "Barbie," which many reviewers have argued was one of his best performances. Our viewers are surely interested in learning about his upcoming projects given his excellent performances in a variety of genres. You're in luck because we've compiled a list of every movie and TV project starring Ryan Gosling coming up!
Project Hail Mary (TBA)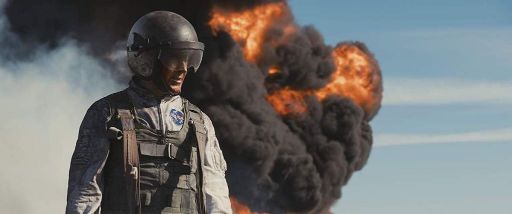 'Project Hail Mary' is a science fiction drama film that is based on Andy Weit's 2021 book of the same name. It follows astronaut Ryland Grace as he tries to save Earth while he is alone in space. Ryan Gosling will play the title character, Ryland, and serve as one of the producers in this Phil Lord and Christopher Miller film. We may anticipate the release of "Project Hail Mary" in 2025 since sources indicate that Ryan Gosling and the rest of the cast and crew will start filming in early 2024.
The Fall Guy (2024)
'The Fall Guy' is an action film that follows a Hollywood stuntman named Colt who is past his prime and out of work. It is based on the 1980 TV series of the same name that Glen A. Larson produced. He is, however, recalled to duty by his lover Jody to perform stunts for a rising star in her high-profile Hollywood directing debut. When the actor goes missing, Colt makes an effort to find him, get in touch with his ex-girlfriend, and establish himself as the best stuntman. Gosling is involved in the movie as one of the producers in addition to portraying the title character of Colt in the thriller. 'The Fall Guy' will be released on March 1, 2024, with production ending up in March 2023.
Untitled the Gray Man Sequel (TBA)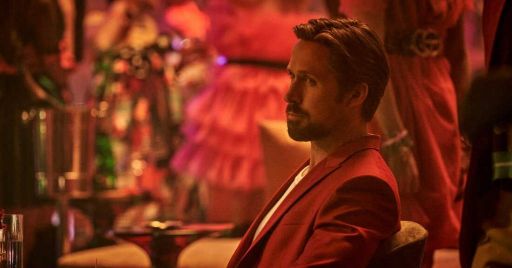 Following the immediate success of "The Grey Man," Netflix immediately announced a sequel. Ryan Gosling will reprise his title role, and the Russo Brothers will once again serve as the film's directors. According to the Russo Brothers, the untitled sequel to "The Grey Man," which was inspired by Mark Greaney's book "On Target," would be a touch more creative and edgy than the first movie. The directors and authors were apparently still drafting the script as of April 2023. The production and, consequently, the release are also likely to be delayed due to the WGA and SAG-AFTRA strikes.
Untitled Margot Robbie Ocean's Eleven Film (TBA)
The strong and complementary duo of Margot Robbie and Ryan Gosling is ready to work together once more after the great success of "Barbie," but this time for a prequel or remake of "Ocean's Eleven." The forthcoming historical heist film, which takes place in Monte Carlo in 1962, is directed by Jay Roach. In an interview with Collider in August 2023, Roach had a lot to say about Margot and Gosling working together again. "At first there were some concerns about whether it would be strange to have (Margot Robbie and Ryan Gosling) together again after Barbie," he remarked.
But I believe there are just some pairings you want to see repeatedly, Roach continued. They make such a strong, strong team, don't you think? The question now is whether they will cooperate and will they have enough faith in one another to work as a team. That is sweet. There hasn't been a formal declaration on the release date because the production has been put on hold because of the WGA and SAG-AFTRA strikes.
Wolfman (TBA)
For "Wolfman," a remake of the 1941 and 2010 versions of "The Wolfman," Ryan Gosling will return with director Derek Cianfrance, with whom he previously collaborated on the films "Blue Valentine" and "Place Beyond the Pines." The story's details have been kept a secret, although Gosling reportedly developed his own scenario concepts and presented them to the screenwriters. He is associated with the project as both a producer and the lead actor in "Wolfman." In New Zealand, the movie is anticipated to begin production some time in 2024.
Our Team DCS includes 5 different writers proficient in English and research based Content Writing. We allow them and encourage them to follow the Entertainment news all day long. Our posts, listicles and even the exclusives are a result of their hard work.