When Mindhunter, a new Netflix program about serial killers, premiered, it caused quite a stir. The show, directed by David Fincher, was a meticulous investigation of the workings of serial killers and the development of the BAU, or Behavioral Analysis Unit, within the FBI to track them down. It was a treat for people who enjoy serial killers and crime stories, as it was a terrifying and well-made television drama. Here is a list of TV shows that are comparable to Mindhunter and that we recommend. Some of these TV shows, such as Mindhunter, are available to watch on Netflix, Hulu, or Amazon Prime.
American Crime Story

One of the best aspects of Mindhunter is that the serial killers depicted on the show are real. So, if you like that, you've come to the right place. If crime gets your blood flowing and your adrenaline racing, then look no further. This is now one of the best crime series on television. The first season of this true crime anthology featuring separate seasons focused on the case of OJ Simpson, while the second season focused on the assassination of Gianni Versace. A third and fourth season are already in the works, with the third set in the aftermath of Hurricane Katrina and the fourth focusing on the juicy Clinton-Lewinsky affair.
Criminal Minds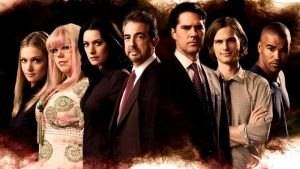 Criminal Minds is one of the best crime dramas on television. The plot follows a team from the Federal Bureau of Investigation's BAU (Behavioral Science Unit), who use profiling to aid local law enforcement catch criminals. While this puts the bureau in contact with some brilliant but perverted minds in the United States, the team's brilliance, a collaborative approach, and sheer determination usually ensure favorable outcomes. Fans of Mindhunter should certainly go see this because the BAU would not exist without the work of the agents in the show.
CSI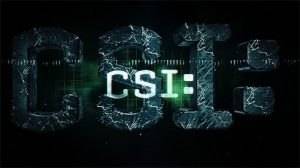 CSI stands for Crime Scene Investigation, and it is a franchise that includes CSI: Miami, CSI: New York, and even a cybercrime section show. Regardless of setting, all of these stories follow a forensic investigative team and their genius as they solve cases. CSI gives us a new perspective on crime by showing us that while detectives frequently receive all the credit for arresting the killers, the majority of the deduction process is carried out by scientists in a lab who examine the forensic evidence and report back to the detectives. While Mindhunter takes a behavioral science approach to criminal investigation, this episode takes a forensic science method.
Dexter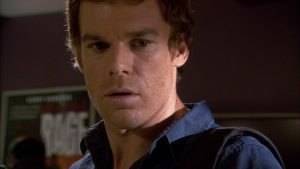 If serial killers pique your interest, Michael C. Hall's portrayal of Dexter is sure to keep you riveted to the screen. The show follows a serial murderer who only kills other serial killers, a killer with a code. Dexter is a blood splatter analyzer for the Miami Police Department. By night, however, he is a vigilante serial killer who only kills victims who have eluded the long arm of the police. This show is sure to be a pleasure for fans of Mindhunter, as it gives a unique look inside the twisted machinations within the mind of a killer, largely via the eyes of a first-person narrative.
Hannibal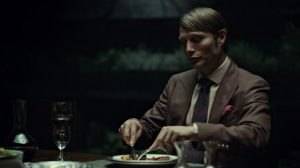 One of the most well-known fictional serial killers is Doctor Hannibal Lecter. Lecter is a very intelligent man who enjoys the aesthetics of killing. He is also a highly perverted individual. Will Graham, the FBI agent who apprehends Lecter, examines criminal behavior and zeroes in on him. If Mindhunter's criminal methods drew viewers in, Hannibal is sure to do the same.
Lie To Me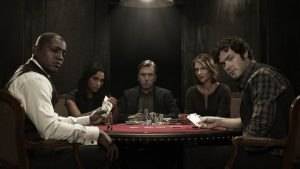 This tale is about a team that detects micro facial and bodily expressions to detect lies in a television show starring Tim Roth. Dr. Cal Lightman, played by Roth, is a body language expert who frequently collaborates with the FBI to apprehend serial killers. While Criminal Minds profiles its victims based on behavior, Lightman profiles them based on physiognomy and applied psychology, which is surprisingly similar to Mindhunter in its foregrounding of profiling.
Numb3rs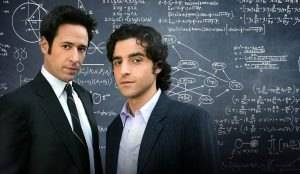 This episode follows Charles Eppes, a Caltech mathematician, and his brother Don, an FBI agent, as they build a powerful team that employs statistics and mathematical algorithms to apprehend criminals. Despite the fact that the entire procedure is simplified and often generalized for the audience, it is a fun presentation. The strategy to solving a crime here is based on numbers rather than the characteristics of the culprits.
Profiler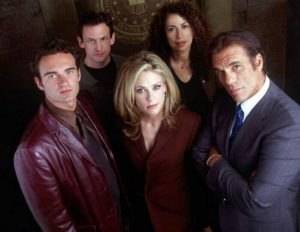 This show, which aired from 1996 to 2000, appears to be a forerunner to Criminal Minds. The show stars Ally Walker as Dr. Samantha Waters, a profiler with the FBI's fictional Violent Crimes Task Force in Georgia. The show is well-made and provides a lot of useful information into criminal profiling, so it's sure to fill in any gaps that a Mindhunter fan could have.
True Detective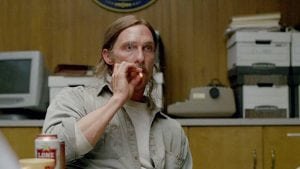 This show not only explores the psyche of the criminal but also that of the detectives, making it one of the best detective shows ever made. This show has a lot in common with Mindhunter in terms of muted settings, a touch of violence, and the eternal human condition. True Detective is a great replacement for Mindhunter if you've lost interest in the show.
The Following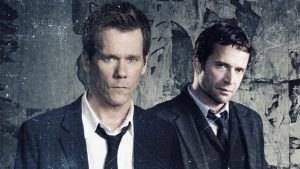 Kevin Bacon plays Ryan Hardy, a talented FBI agent with a complicated personal life, and Joe Carroll, his arch rival, if we may call him that. Carroll is a charismatic English teacher by day and a cold-blooded serial killer by night. Carroll, on the other hand, forms his own cult of like-minded psychopaths who are enamored with Joe's charm and look to him as a leader. They had a tremendous fan following in their first season, which I believe was the best this show had to offer. A compelling and fast-paced show, they gained a massive fan following in their first season, which I believe was the finest this show had to give.
The Killing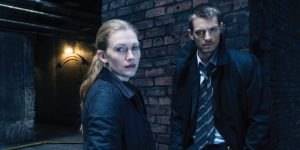 The murder of Rosie Larsen is the focus of this drama, which is based on a Dutch television show. The probe reveals a number of secrets and causes friction with the Seattle police department, a political campaign, and Larsen's own family. The show's steady pace and comprehensive investigative method lead viewers deep into the specifics, which Mindhunter enthusiasts are likely to like.
The Inside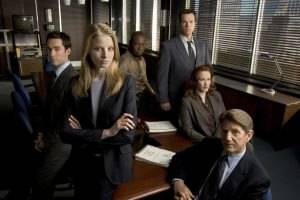 The protagonist of the show is Rebecca Locke, played by Rachel Nichols. She is revealed to be a member of the FBI's Violent Crimes Unit and a secretive agent with a terrible past. Rebecca's profiling is based on her own experiences as an abducted child, and she understands both the victim's and perpetrator's mindsets. The in-depth profiling will remind us of the two Mindhunter agents.
Our Team DCS includes 5 different writers proficient in English and research based Content Writing. We allow them and encourage them to follow the Entertainment news all day long. Our posts, listicles and even the exclusives are a result of their hard work.