The imaginative brains of Jill Girling and Lori Mather-Welch have created 'Spellbound' on Hulu, which is an enthralling fantasy drama series geared at tweens. Acting as a successor to 'Find Me in Paris,' the production inherits the compelling setting of the Paris Opera Ballet School. However, it sets off on a brand-new adventure with a whole fresh cast of characters, focusing its story on the appeal of magic rather than the difficulties of time travel. The storyline's central character is 15-year-old Cece, who sets out on a transforming journey. She sets her sights on the bustling streets of Paris, leaving behind her humble beginnings in a little American town because of her unyielding passion for dance.
However, the young dancer's goals take an unexpectedly supernatural turn. When Cece discovers a book filled with long-forgotten family spells, her entire life is transformed. She unintentionally unleashes a cascade of magical puzzles that weave into the fabric of her existence and permanently change its course in a single moment of inadvertent incantation. With these suggestions, which keep the illusion alive with their magical twists and twirls, get ready to plié into a world where dance and magic intersect. 'Spellbound' and the majority of these other programmes are available on Netflix, Hulu, or Amazon Prime.
Every Witch Way (2014-2015)
'Every Witch Way' is a supernatural teen sitcom that was created by Catharina Ledeboer. The telenovela follows adolescent witch Emma Alonso as she navigates high school, discovers her abilities, and deals with friendships and rivalries.
Both programmes weave narratives of young people discovering their remarkable skills and overcoming the difficulties of growing up, mirroring the mystical themes of "Spellbound." The audience is captivated by these characters' enchanted excursions as they embrace their enchanted existence and set out on enthralling adventures that combine mundane activities with supernatural features.
Find Me in Paris (2018-2020)
'Find Me in Paris,' another work by Jill Girling and Lori Mather, is a dance-based teen science-fantasy production. It introduces viewers to a world where ballet and time travel coexist, laying the groundwork for the enchanted mysteries that lie in "Spellbound," its successor.
The show centres on a ballet dancer who travels across time from the 1900s to present-day Paris while juggling her love of dancing with the demands of time travel. Both shows take characters into new worlds where their dreams collide with the supernatural, one through time and the other through magic, echoing themes from "Spellbound," and captivate spectators with their intriguing blend of fantasy and coming-of-age exploration.
Just Add Magic (2015-2019)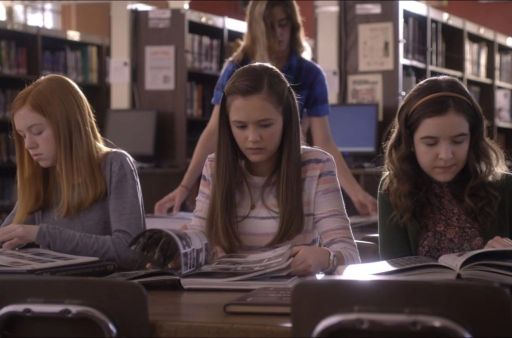 'Just Add Magic' is a live-action family series created by Joanna Lewis and Kristine Songco that brings magic to the big screen. While loosely based on Cindy Callaghan's 2010 novel, it gives the mixture its own unique mystical flavour. Three close friends discover a secret cookbook containing miraculous recipes in the movie "Just Add Magic."
The trio must use their newly acquired skills to solve puzzles and defend their town as they navigate through its enchanted pages and learn about its potent history. Similar to 'Spellbound,' both stories follow youthful characters who come into unanticipated magical components, sending them on exciting journeys of self-discovery and otherworldly intrigue.
Knight Squad (2018-2019)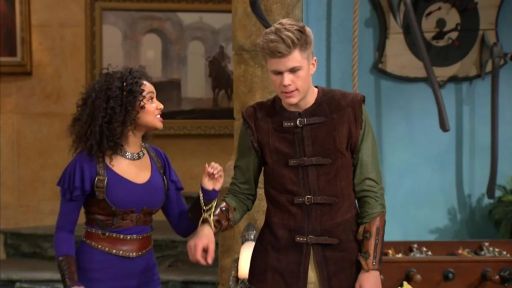 The comedy-drama series "Knight Squad" was created by Sean Cunningham and Marc Dworkin. Astoria's "magical school for knights in training" is where the novel is set, and it explores the special friendship between Arc and Ciara, two very different students. They travel through their training alongside peers Prudence and Warwick as well as opponents Sage and Buttercup, united by their shared desire to become knights. Young heroes in this jovial story of friendship and dreams work to develop their skills and defend their world from powerful enemies, adding a dash of magic to their adventures. This story is reminiscent of the captivating spirit of "Spellbound," and it has a cast of young characters.
The Bureau of Magical Things (2018-2021)
The Bureau of Magical Things, an Australian drama series, is conjured by Jonathan M. Shiff. A young girl unexpectedly develops magical abilities and finds herself caught up in a long-standing war between fairies and humans in a world where magic is real. As she makes use of her newfound abilities, she unearths buried information and creates surprising alliances. Similar to "Spellbound," both programmes blend the commonplace and exceptional, illustrating how young dreams can take an unexpected mystical turn and revealing a world where enigmatic supernatural mysteries coexist with the difficulties of maturation.
The Worst Witch (2017-2020)
British author Jill Murphy is the creator of the fantasy series "The Worst Witch." It follows a young girl named Mildred Hubble as she goes on misadventures while taking witchcraft classes in a magical school. It resonates with the film "Spellbound," in which the revelation of family spells causes a young dancer's life to take a supernatural turn while exploring themes of self-discovery and magic. In both series, young people embrace the unusual in their lives in compelling stories that explore the difficulties of learning new skills while negotiating the intricacies of growing up in magical environments.
Wizards of Waverly Place (2007-2012)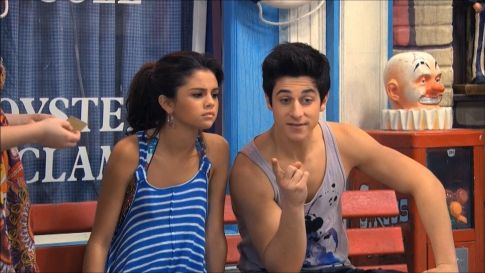 Todd J. Greenwald's fantasy adolescent sitcom "Wizards of Waverly Place" on the Disney Channel centres on young wizard Alex Russo in New York City's Greenwich Village. She prepares for a future confrontation when only one will keep their family's magical abilities with the help of her magical siblings, Justin and Max.
Alex develops throughout the series, experiencing family dynamics, friendships, and the surreal world of adolescence while juggling her hidden talents with day-to-day difficulties. Both "Wizards of Waverly Place" and "Spellbound" combine magic and coming-of-age themes, highlighting youthful characters who discover their paranormal abilities while overcoming adolescent struggles.
Our Team DCS includes 5 different writers proficient in English and research based Content Writing. We allow them and encourage them to follow the Entertainment news all day long. Our posts, listicles and even the exclusives are a result of their hard work.