Wednesday is a Netflix original fantasy mystery series produced by Alfred Gough and Miles Millar. It follows Wednesday Addams as she enrols in the murderous, mystifying, and magical Nevermore Academy. While numerous truths in the town start to come to light around her, the main character Wednesday learns to control her telepathic talents. After making a scene at her public school, she is expelled and sent to the castaways' boarding school Nevermore Academy.
Jenna Ortega plays the title character in the show, with supporting performances by Catherine Zeta-Jones, Luis Guzmán, Isaac Ordonez, and Gwendoline Christie. The film "Wednesday" tackles a wide range of issues, including bullying, exclusion, and—most prominently—supernatural fantasy and magical events. The following series should be seen right away if you want to see more that focuses on magic and the excitement of transitioning to high school. The majority of these shows that resemble "Wednesday" are available on Netflix, Hulu, or Amazon Prime.
Chilling Adventures of Sabrina (2018-2020)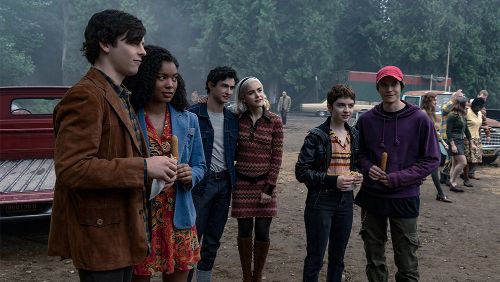 The eponymous heroine of "Chilling Adventures of Sabrina" is a devoted troublemaker who is endlessly inquisitive and doesn't think twice to stand up for her pals. The adolescent lives in Greendale with her two aunts. After dealing with both magical and human bullies and beginning her mythological education, Sabrina goes on to combat zombies, the queen of hell, and demons. This sitcom, like "Riverdale," is based on the Archie comic book series.
The programme includes a significant amount of antiquated mythology and irreverent religious aspects along with contemporary issues including gender identity, feminism, and mental health. This and "Wednesday" have a lot in common, including strong female leads who fight inner and external demons and deal with bullies in the magical academy.
His Dark Materials (2019-2022)
Lyra, a teenage orphan who resides with the Jordan College students in Oxford, is the focus of the programme. While searching for a missing friend, Lyra comes upon a series of abductions and a connection to a mysterious substance called Dust. She embarks on an amazing voyage after learning this information, which eventually brings her to other planets. The series is an adaptation of a Philip Pullman book trilogy of the same name. Dafne Keen, Ruth Wilson, James McAvoy, Amir Wilson, and Lin-Manuel Miranda are all present in the programme. Both the television programmes "His Dark Materials" and "Wednesday" have supernatural plotlines and fantastical magical aspects.
Locke and Key (2020-2022)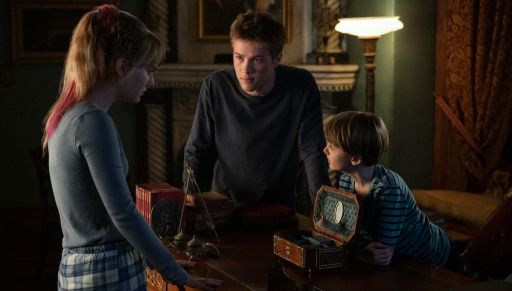 A group of three siblings explore a house after their father dies in order to learn about the magic inside. They discover doors and keys that open up to different realms. The sibling bond as they navigate bereavement and the mysteries of the keys is explored in the fantasy horror series. The comic novels by Joe Hill and Gabriel Rodriguez serve as the inspiration for the television programme, which was created by Carlton Cuse, Meredith Averill, and Aron Eli Coleite. It stars Griffin Gluck, Laysla De Oliveira, Jackson Robert Scott, Emilia Jones, Darby Stanchfield, and Connor Jessup. Along with the otherworldly qualities and their examination of death as a topic, the show and "Wednesday" share a genre.
Never Have I Ever (2020-2023)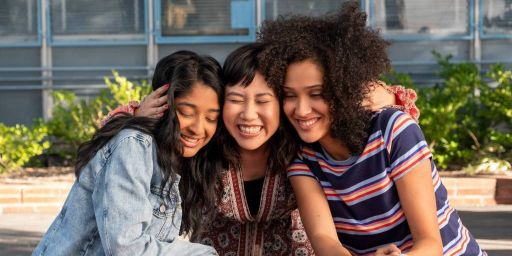 The comedy-drama series tells Devi's tale, which is about an Indian American adolescent in high school who strives to fit in. While adjusting to her father's unexpected death, she struggles to establish her own position in the world. The main protagonists of the show are Maitreyi Ramakrishnan, Darren Barnet, Jaren Lewison, Richa Moorjani, and Poorna Jagannathan. This series and "Wednesday" have a few things in common, including a strong female lead who feels out of place and is constantly looking for a chance to show herself.
One of Us Is Lying (2021-)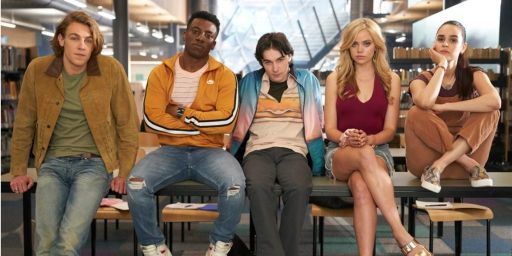 The mystery-thriller series "One of Us Is Lying," which is based on a book by Karen M. McManus, follows a group of five teens sent to detention, only four of them survive the experience. As the authorities determine who is lying and how the fifth victim was slain, the mystery is solved.
Along with a few additional supporting characters, lead actors Mark McKenna, Annalisa Cochrane, Chibuikem Uche, Marianly Tejada, and Cooper van Grootel play the main characters. One of Us Is Lying and Wednesday both centre their stories on teenagers and their challenges in the classroom. The mystery and thrill of murder arc is another plot element shared by the two programmes.
Riverdale (2017-2023)
In "Riverdale," a group of high school students is tracked into their early adulthood. Riverdale isn't as innocent as it first seems, as evidenced by the death of a high school student in the first season. The main characters in this sneakily spooky story have to fight off demons, witches, monsters, and the lingering spectre of teenage love.
With their portrayal of an adolescent in the drama series, many performers gained notoriety. The television show "Riverdale," which stars Lili Reinhart, Cole Sprouse, Camila Mendes, KJ Apa, Madelaine Petsch, and Vanessa Morgan, was modelled after a comic book series, just like "Wednesday," which originated as a comic strip. Witches and other supernatural beings are featured in both programmes.
The Sandman (2022-)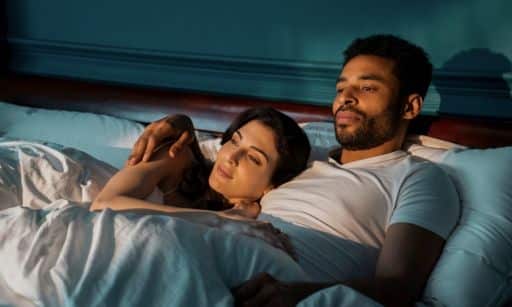 For more than a century, the cosmic being known as the Sandman, or Dream, who controls all dreams, is kidnapped. He needs to go through various planets and time periods in order to erase the damage his absence has caused. The series, which is based on comics written by cosmic story master Neil Gaiman, makes extensive use of metaphorical motifs and offers a fantastical environment. Boyd Holbrook, Vivienne Acheampong, and Patton Oswalt make up the cast as the character's supporting actors. Tom Sturridge performs the show's title role. Like almost all earlier volumes, "The Sandman" makes use of the supernatural elements that drive the series' plot.
The Umbrella Academy (2019-)
The Umbrella Academy's siblings are always entrusted with saving the world, and they always succeed. The siblings don't have a common father or mother, but they do have a number of strong abilities that make them unique from everyone else. The Umbrella Academy, which is based on Gerard Way's comic novels, brings together a traumatised group of adults to deal with the aftereffects of their unique childhood. The film successfully addresses its core themes of identity and family ties with depth and grace. These themes are also depicted in "Wednesday," where the protagonist must deal with the mystery surrounding her family's background.
The Vampire Diaries (2009-2017)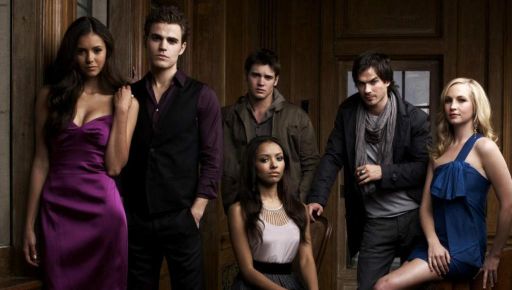 The lives of two brothers who have been vampires for millennia, Damon and Stefan Salvatore, are examined in this magical tale. Young girl Elena, who becomes involved in this vampire and magic romance, is introduced to the brothers. In contrast to Damon, who is sardonic, attractive, and charming with a propensity for evil, Stefan makes an effort to protect morals, in part as atonement for prior wrongdoings.
The TV show "The Vampire Diaries" is based on a collection of books by L. J. Smith. Actors with skill including Paul Wesley, Ian Somerhalder, Nina Dobrev, Kat Graham, and Candice King appear on the programme. This episode similarly focuses on youths as they navigate life and pick their conflicts, similar to the earlier entries. Both "Wednesday" and "The Vampire Diaries" provide information on the towns where the main characters reside, as there are many mysteries surrounding these areas as well.
Yellowjackets (2021-)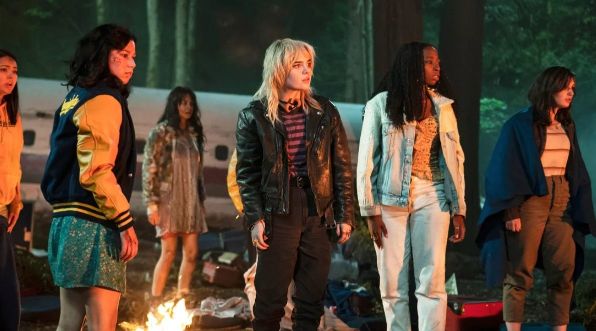 A bold thriller titled "Yellowjackets" tells the story of how people may survive in the most trying circumstances. A group of youngsters must assure their survival to escape the forest after a plane catastrophe. The adolescents balance competition and teamwork to determine who wins. It bravely portrays the brutality of adolescent females and features an amazing ensemble of A-list actresses. In addition, the drama isn't afraid to show complex and difficult female characters, as the determined lead in "Wednesday." A talented cast of actors, including Sophie Nélisse, Jasmin Savoy Brown, Sophie Thatcher, Sammi Hanratty, Liv Hewson, and Courtney Eaton, may be seen in "Yellowjackets."
Our Team DCS includes 5 different writers proficient in English and research based Content Writing. We allow them and encourage them to follow the Entertainment news all day long. Our posts, listicles and even the exclusives are a result of their hard work.