Teen dramas with supernatural aspects go nicely together. We have discovered this over time because to the increase in programmes that combine both. In order to replicate the model, Paramount+ decided to create a new original series called "Wolf Pack," which centres on two teenagers who transform into werewolves as a result of a wildfire.
With that said, we have chosen to revisit the idea, particularly the programmes that concentrate on kids and their supernatural lives, and have created this list. Check out our list of the finest shows similar to Wolf Pack if you appreciate werewolves, vampires, magical beings, and everything in between.
Being Human (2011-2014)
What it's about: Being Human follows a werewolf, a ghost, and a vampire. The three are attempting to understand their new talents while living together. The ghost is straining to accept death, the werewolf is struggling to control his animal instincts, and the vampire is struggling with thirst. This unusual foursome is doing its best to lead regular lives.
Reasons to watch it: Although the "Being Human" protagonists are a little older, the show's central theme—that Aiden, Josh, and Sally are attempting to understand their powers and lead normal lives—is comparable to Wolf Pack.
Bitten (2014-2016)
What it's about: Bitten tells the tale of Elena, the only female werewolf in the entire planet. She made an effort to move on from her past and establish a normal life for herself as a photographer, but her old pack shows up when one of their number goes missing. She grudgingly makes her way back to Stonehaven, the werewolf pack's ancient home, where she gets caught up in their perilous politics and power struggles.
Reasons to watch it: The werewolf concept is present in Bitten, which is also based on literature—more precisely, a series of books. Drama and strife specific to the "pack dynamic" abound in the world of Bitten.
Hemlock Grove (2013-2015)
What it's about: The story takes place in Hemlock Grove, a town with a seedy side. Godfrey Institute for Biomedical Technologies is the only place that can provide employment for Hemlock Grove's poorer half of the population. But there are rumours that the institute performs horrifying tests on the living.
Many eyes in the community are focused on Peter Rumancek when the village is struck by yet another tragedy—the murder of two adolescent girls. Although Peter has his own secrets, murder is not one of them. But because of his werewolf nature, he will investigate to learn the truth and clear his name.
Hemlock Grove is a little darker than most of the other shows on our list, which is why you should watch it. It has a dark, desolate backdrop and an unexpected hero. Even so, Hemlock Grove is incredibly amusing, and if you enjoy the idea of magical beings that lurk in plain sight, you'll adore it.
Light as a Feather (2018-2019)
What it's about: Based on the Zoe Aarsen novel, Light as a Feather tells the story of a group of five girls who decide to play the game "Light as a Feather, Stiff as a Board" while having a sleepover. The party must figure out how to survive and break the curse before it's too late as the game transforms into a real-life nightmare.
Why you ought to watch it: Like Wolf Pack, Light as a Feather examines the dynamics of adolescent groups under duress. It contains a lot of mysteries and paranormal events.
Shadowhunters (2016-2019)
Clary Fray, a teenage girl, learns she is a Shadowhunter, a human-angel hybrid tasked with defending mankind from evil. Clary must navigate the perilous Shadow World with the help of her friends and fellow Shadowhunters while also learning the truth about her past and her family.
Why you should watch it: As you will soon discover, Shadowhunters is based on novels, just like the majority of supernatural teen shows. The plot mostly centres on teenagers, but it also includes a wide range of supernatural creatures, occult ideas, and powers. The universe of Shadowhunters was actually meticulously constructed with amazing attention to detail, giving the series a lot of potential.
Stranger Things (2016-)
What it's about: Stranger Things is a well-known teen television programme. Unusual events, disappearances, and children with odd telekinetic abilities are all being explained while a group of friends tries to unearth a vast otherworldly conspiracy.
Reasons to watch it: One of the better representations of the "teen group" dynamic on television is Stranger Things. The series has a tonne of intriguing ideas, a fantastically developed universe, and a tonne of terrifying things.
Teen Wolf (2011-2017)
It tells the tale of a high school kid who transforms into a werewolf over night. After being bitten by a werewolf, Scott McCall turned into one as well. He now has to deal with the difficulties of being a teen and a werewolf. Fortunately, he has his closest friend Stiles and the lady he likes, Alison, along for the expedition. Throughout the course of the series, Scott battles to maintain control over his abilities, defend those he loves, and struggle to exist in a perilous and mysterious environment.
Why you ought to watch it: It's really simple. Teens who were changed into werewolves by a cruel twist of fate are the subjects of both Wolf Pack and Teen Wolf. The series' premise also emphasises the conflict that comes with being both a teenager and a supernatural being.
The Originals (2013-2018)

What it's about: The spin-off series The Originals must also be mentioned while discussing Vampire Diaries. The Mikaelson siblings, the first vampires to ever walk the world, are the main characters of the Originals tale. They are attempting to retake New Orleans, from whence they were expelled. Now that they are at full strength, they are prepared to seek revenge on anybody who has harmed them.
Why you should watch it: Although it doesn't always feature teenagers, the drama focuses on power struggles among several otherworldly creatures. Additionally, it's a fantastic complement to the Vampire Diaries world.
The Secret Circle (2011-2012)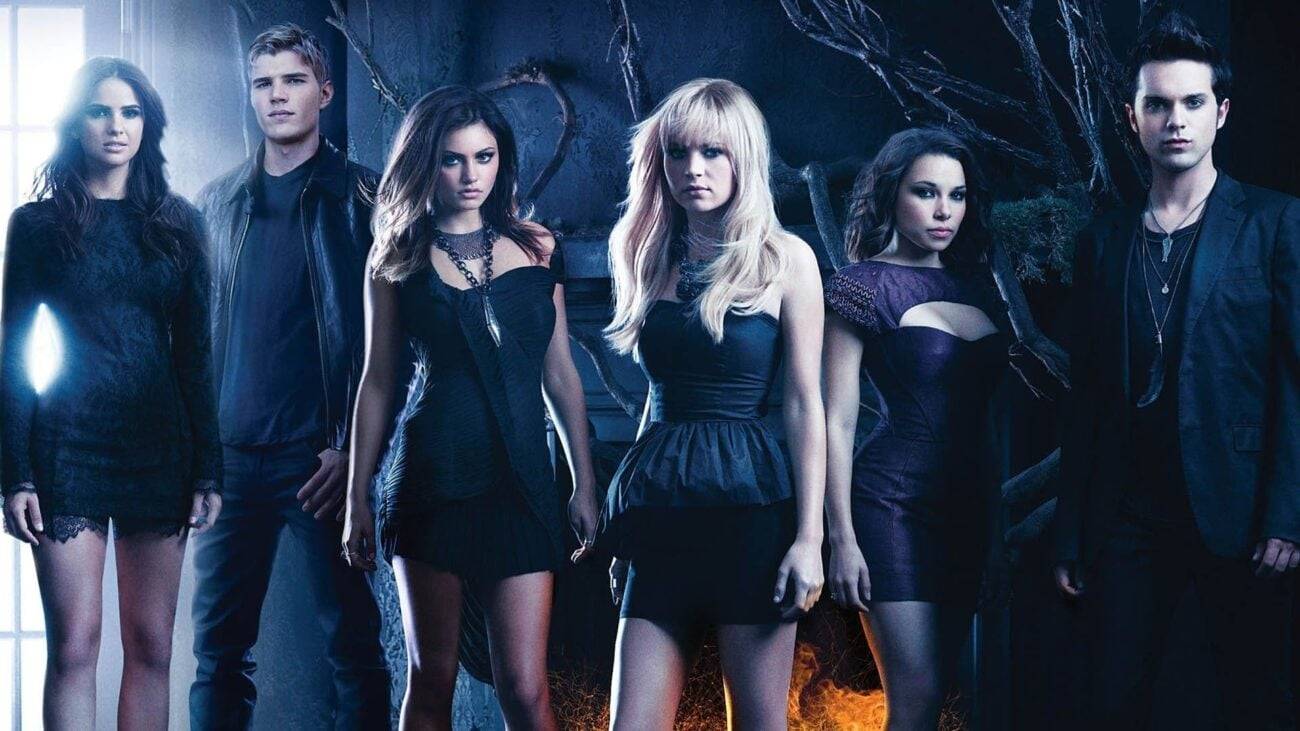 What it's about: Cassie Blake, moves to the little hamlet of Chance Harbor, Washington. Soon after the relocation, she learns she is a natural-born witch and holds the key to a potent secret that the coven's members have been concealing for ages. She teams up with five other young people who are equally magically talented.
Reasons to watch it: Both the supernatural teen dramas The Secret Circle and Wolf Pack were inspired by well-known literature. Despite The Secret Circle's focus on witches as opposed to werewolves, the shows' premise is quite similar. Teenagers are mostly brought together in The Secret Circle by the news that they are now witches, but in The Wolf Pack, they learn that they are werewolves.
The Vampire Diaries (20019-2017)
The Vampire Diaries immerses us in a world of mystery, vampires, witches, werewolves, and other supernatural occurrences. Elena Gilbert, the protagonist of the programme, falls in love with Stefan Salvatore, a vampire, following the passing of her parents. The three of them, including Damon, Stefan's brother, navigate the perilous politics of the vampire community while simultaneously attempting to maintain their secret from the rest of the community.
Reasons to watch it: One of the best examples of supernatural teen drama is The Vampire Diaries. There are numerous supernatural creatures, love triangles, and excessive drama in it.
Being a binge-watcher himself, finding Content to write about comes naturally to Divesh. From Anime to Trending Netflix Series and Celebrity News, he covers every detail and always find the right sources for his research.