The sixth season of Netflix's "Black Mirror" features a number of strange narratives that pose questions about the nature of reality. Joan is Awful, the show's opening episode, pulls back the curtain and confronts the audience with how material is produced and consumed. The episode follows Joan as she learns that her life has been made into a TV show on a well-liked streaming service. It includes a multi-layered plot that goes meta on numerous levels.
Joan tries to convince the streaming service Streamberry to halt production of further episodes of the show because her life is disintegrating and has become a spectacle for the entire world to see. She is forced to use drastic methods after getting herself into legal trouble. The conclusion leaves the audience with many unanswered issues while also raising concerns about the streaming service they are using. Netflix thinks Streamberry looks remarkably familiar. What ties the two of them together? Let's investigate.
Is Streamberry Based on Netflix?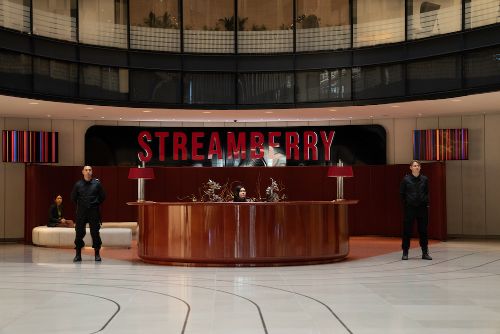 Charlie Brooker, the author and creator of "Black Mirror," first considered developing "Joan is Awful" and presenting Streamberry with the idea of having it resemble Netflix. Brooker described the course of that interaction with Netflix in an interview with Empire. In this episode, we have a streaming service called Streamberry. Can we make it appear like Netflix?, he said. He was determined to make Streamberry resemble Netflix because the episode is so meta.
Even if the actual streaming provider declined to approve their likeness for the programme, he vowed to follow through with it. He was surprised, though, when they surprisingly quickly came to an agreement. "They left and returned fairly quickly — in an odd way quickly — and said, 'Yeah, okay.'" I could tell there was no resistance to it. That's a shame since it would be satisfying to be able to assert, "I did it anyhow because I'm an anarchist!" But no, he continued.
The show's creators went all out to make Streamberry as much like Netflix as they could once Netflix joined the project. They acquired the "tudum" sound and switched "N" for "S," but the layout stayed the same. The home screen's graphics remained the same, and the suggested shows and their descriptions mirrored those on Netflix. Additionally, this was a great chance to drop some Easter eggs from prior seasons.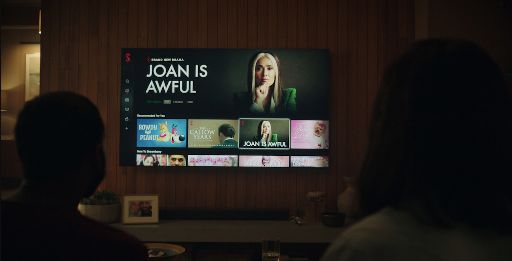 'Sea of Tranquilly,' one of the show's running jokes, is the first programme to appear on the screen. It has been brought up numerous times in various episodes, along with a whole arc of viewers requesting its reboot through hashtags on Twitter, the announcement of said relaunch, and finally, the debut of the show on the streaming platform in "Joan is Awful." The other television programmes and films on the screen make references to past or prospective episodes of "Black Mirror." The second episode of Season 6 is referred to as "Loch Henry: The Truth Will Out," immediately following "Joan is Awful." 'Bandersnatch,' 'San Junipero,' 'The National Anthem,' 'USS Callister,' and 'Fifteen Million Merits' are some more episodes mentioned in a similar way.
The show also makes a casual allusion to the abundance of true-crime programming, the scope of which only appears to be expanding annually. Regarding "Conversations with a Killer: The John Wayne Gacy Tapes," Krish responds to Joan's question on whether they should watch "Loch Henry" by stating that he cannot do another true crime programme. In order to boost their chances of having their documentary picked up by a streaming service, a production firm tells filmmakers Davis and Pia they must concentrate on a killer who is more well-known in the second episode, "Loch Henry."
You might be wondering if Streamberry's CEO, Mona Javadi, is modelled after Netflix's CEO given that the app was created particularly for Netflix. We can say that Javadi is an original character even though we don't know if Netflix intends to utilise a computer to produce content that is especially targeted to the viewer. Ted Sarandos and Greg Peters serve as co-CEOs of Netflix in real life. Perhaps creating the CEO of Streamberry in their likeness would have been too obvious.
Our Team DCS includes 5 different writers proficient in English and research based Content Writing. We allow them and encourage them to follow the Entertainment news all day long. Our posts, listicles and even the exclusives are a result of their hard work.