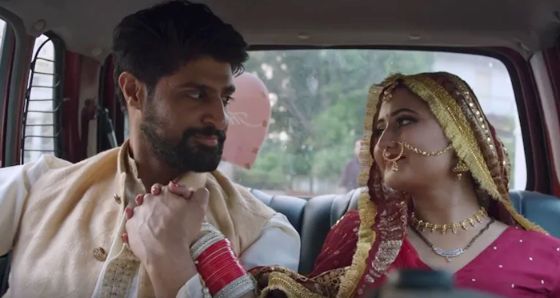 Tandoor: Decent Thriller For Ullu Web Series Standard
");
iw.close(); var c = iw; } catch (e) { var iw = d; var c = d[gi]("M293149ScriptRootC1288577"); } var dv = iw[ce]("div"); dv.id = "MG_ID"; dv[st][ds] = n; dv.innerHTML = 1288577; c[ac](dv); var s = iw[ce]("script"); s.async = "async"; s.defer = "defer"; s.charset = "utf-8"; s.src = wp + "//jsc.mgid.com/d/o/dotcomstories.com.1288577.js?t=" + D.getYear() + D.getMonth() + D.getUTCDate() + D.getUTCHours(); c[ac](s); })();
Tandoor Web Series
Tandoor is an Indian web series that will premiere on Ullu Originals on July 23, 2021. The show stars Rashami Desai, Amitriyaan, and Tanuj Virwani and is directed by Nivedita Basu. Rashami, a small-screen actor, makes her OTT debut in this film. Tandoor is partially based on a real-life occurrence that occurred in New Delhi. In addition, it is available in both Hindi and English.
Tandoor Story
The plot centres around a happily married couple's existence. However, the joy was short-lived when the wife's body reappeared in a bizarre guise. Furthermore, rumors suggest that the perpetrator is her politician husband. As a result, the local cops begin their search for traces and proof against him. Meanwhile, when an opposing party gets involved, there are some dubious, puzzling, or dark secrets that emerge.
Tandoor Cast
Amitriyaan
Utkarsh Gaharwar
Gaurav Raj
Rashmi Desai
Tanuj Virwani
Tandoor Trailer
Tandoor Web Series All Episodes
Total 5 Episodes
Tandoor Review
After the popularity of Julie, Prabha ki Diary, and Rupaya 500, Ullu Originals returns with Tandoor, another engaging story. Rashami Desai, who is known for her roles in Uttaran and Bigg Boss, makes her first appearance on the show. Her flawless performance validated her odd nature. Furthermore, Amitriyaan and Tanuj do an excellent job in their respective jobs. The show, under the direction of Nivedita Basu, delivers far more than expected. It's a suspenseful thriller with a lot of twists and turns.
Tandoor, a long-awaited Ullu original web series, has finally been released on the ULLU app, much to the delight of Rashami Desai's fans. I just completed watching the web series, and now I'm writing a full review of the ULLU original series Tandoor. I'll discuss the story, performances, highlights, and flaws of the show.
Bigg Boss fame is featured in the online series. The series stars Rashami Desai, Tanuj Viwarni, Amitriyan Patil, and Ravi Gossain and is created by Nivedita Basu and produced by ULLU entertainment Private Limited. The series consists of five episodes, each lasting approximately 25-30 minutes. The series contains foul language, slang, and a few kissing scenes. As a result, online shows are not appropriate for viewing with family.