Rebecca King-Crews, Terry Crews' wife, has been his steadfast supporter throughout their extraordinary adventure.
Terry Crews, the vivacious host of America's Got Talent: Extreme, has been wed to Rebecca King-Crews for more than 30 years. Through the years, their marriage has remained solid and stable.
Their inspiring tale is a monument to the tenacity, commitment, and help that saw them through difficult times.
Terry and Rebecca tell their story in their 2021 audio memoir, Stronger Together, providing light on the challenges they encountered and the dedication that drew them closer.
Terry Crews' wife, Rebecca King-Crews, has supported him through both successes and setbacks. Let's examine their love story's genesis and development over time in more detail.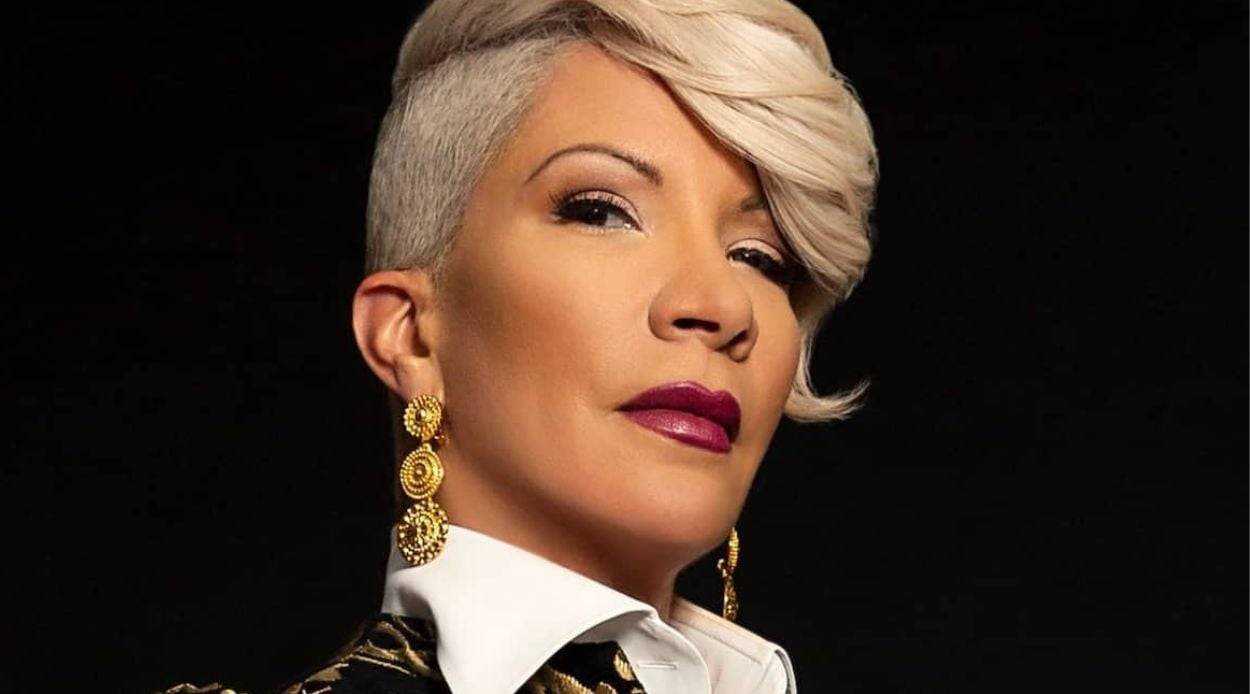 How Terry Crews and Rebecca King-Crews Found Love?
Rebecca, a gifted and tenacious young lady who was selected as Miss Gary, Indiana in the 1980s, attended Western Michigan University to pursue her interests in music and theatre.
At the same university, Terry was making a name for himself as a football player. Their paths eventually intersected during this time, but nothing instantly ignited.
Rebecca acknowledges that at first she thought Terry was a little too polite and that he almost got stuck in the buddy zone. However, as their bond deepened, they decided to get married in 1990.
They started their lovely family the following year when they gave birth to Azriel, their first daughter. Let's look at their offspring.
Terry Crew children
Terry Crews and his wife, Rebecca King-Crews, have a beautiful blended family with five children.
Naomi Burton-Crews, their oldest child, was from Rebecca's previous union. Naomi appeared on the reality show The Family Crews and is now a mother herself, making Terry and Rebecca proud grandparents.
Azriel Crews, their daughter, has followed in her father's footsteps and pursued acting. She has acted in TV series such as I Ship It, Katy Keene, and Younger, showing her acting and musical talents.
Tera Crews, born in 1999, has chosen to stay out of the spotlight but occasionally attends red carpet events with her parents.
She shares her incredible personal style on her Instagram account.
Wynfrey Crews, the youngest daughter, enjoys photography and spending time with her friends.
She often shares photos on her Instagram account, capturing special moments with her younger brother and niece.
The youngest child, Isaiah Crews, has already established himself in the entertainment industry.
He stars in the comedy series Side Hustle and has impressed his father with his acting skills. On TikTok, Isaiah shows off his comedic skills while amusing his followers.
Challenges in Terry Crews' Relationship with Wife Rebecca
Terry Crews' relationship with his wife faces difficulties. After starting a successful NFL career with the Los Angeles Rams and retiring in 1997, Rebecca Terry made the switch to acting.
Despite Terry's growing success in Hollywood, the couple faced challenges that tested the foundation of their relationship.
Terry's departure from football triggered a period of depression as he grappled with the transition from renowned athlete to civilian life.
In his 2014 book, Manhood: How to Be a Better Man — Or Just Live With One, Terry exposed his addiction to pornography, which nearly tore his marriage apart.
Terry bravely revealed his addiction in a three-part Facebook video series titled "Dirty Little Secret," breaking years of silence.
Rebecca Crews, Terry Crews' wife, considered leaving him after feeling misled. But his commitment to therapy and desire to change resulted in a healing journey that was profoundly transformative.
Over the course of three years, Rebecca gradually gained back her faith in him, leading to a meaningful reconciliation. Terry acknowledges the rarity of a love that endures even the darkest parts of one's being, emphasizing their extraordinary bond.
Terry and Rebecca's Love During Cancer Battle
When Rebecca was diagnosed with stage 1 breast cancer in 2020, Terry and Rebecca's dedication became even more clear.
Terry's constant support became clear as he stepped forward to care for her throughout her medical journey.
Rebecca suffered a double mastectomy and reconstructive surgery, and Terry's compassionate personality brought peace and strength during this hard time.
They became closer as a result of the experience, and Rebecca jokingly remarked on how ironic it was to get such devoted care only after dealing with a serious sickness.
In an interview, she noted that the transformation she watched in Terry confirmed her gratitude for their enduring love as he emerged with a softer, gentler, and more sympathetic personality.
Overview of the life of Rebecca, Terry Crews wife
Overview of Rebecca's life Terry Crews wife Rebecca is currently 57 years, since she was born on December 24, 1965, under the zodiac sign of Capricorn.
She was born in Benton Harbour, Michigan, was raised in Gary, Indiana, and now resides with her famous husband and kids in Los Angeles, California.
Rebecca's parents, Samuel Dean King and Anna Mae Parks, played a significant role in her upbringing, and she has two younger siblings named Elizabeth Jane and Samuel Taylor.
Growing up in a Christian household, where both parents were musicians, Rebecca inherited their musical talents.
The wife of Terry Crews, Rebecca King-Crews, is a multi-talented Los Angeles resident.
Her appearances on the reality TV programme "The Family Crews," which highlighted her family life, helped her become known as an executive producer, actress, and singer.
Throughout her career, she has made notable contributions to various shows and projects.
When Rebecca King-Crews and her family made their reality television debut on "The Family Crews" in 2010, their career was further advanced.
She showcased her family's daily life on BET as the executive producer. The programme ran for two seasons and 17 episodes before being cancelled due to poor viewership.
In 2018, she starred as Grace in the short video production "Blueberry." In addition to her work in the entertainment sector, Rebecca is the founder and CEO of Honeybear Music and oversees the production business Crews Arts Ltd.
She is also a well-known lecturer and speaker who shares her strong Christian faith through motivational speeches at various gatherings and venues.
Being a binge-watcher himself, finding Content to write about comes naturally to Divesh. From Anime to Trending Netflix Series and Celebrity News, he covers every detail and always find the right sources for his research.